CITAD Tasks FG to Make Nigeria An ICT Producing Country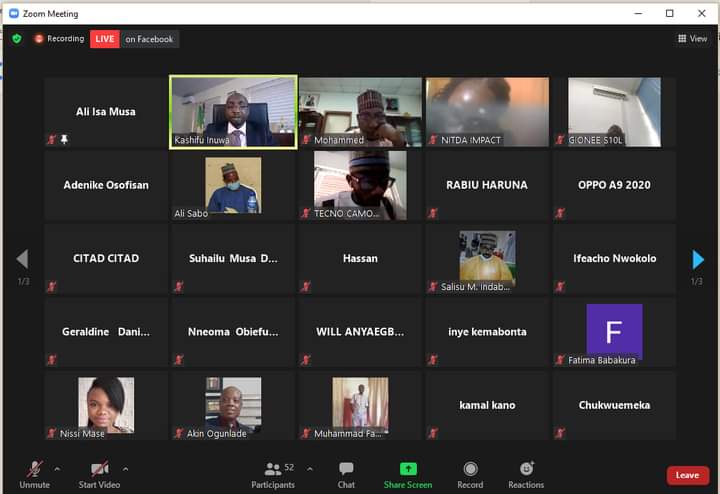 The center for information technology and development have asked the Federal government to make Nigeria an ICT producing country.
The center made the statement on Wednesday, 10th February 2021 after holding a one-day webinar on Local Content Policy in the ICT Sector
In  a communiqué issued by Malam YZ Yau, the executive Director of CITAD said Government should streamline its tax system to relieve small and media enterprises from the burden of multiple taxations
Malam Y Z YAu said the Government should lead in the campaign for the use of made in Nigeria ICT goods and services
According to him  Government and its agencies should patronize young innovators and developers to encourage them to grow and make the country globally competitive
The communiqué also called on State governments to ensure that their MDAs are compliant with the Local Content Policy and the need to further sensitize both government MDAs and the wider society about the Local Content Policy in the ICTs
CITAD Advocates Use Of Non-Military Approach To End Insurgency
He said To ensure the realization of the objectives of the National Digital Economy, the governments should formulate and implement a National Digital Inclusion Agenda to ensure that marginalized and vulnerable groups to have access to affordable ICT goods and services, including digital skills and training.
Malam YZ Yau added that the government should clarify its policies to allow for community networks to take root and flourish in the country as an alternative means for connecting unconnected communities
It also urges the FG to Establish a National Software Policy and Strategic Framework and enabling Act is imperative to promote and secure national digital IP
The statement added that the FG should Ensure that it develop 250,000 capacity of indigenous Software engineering capacities annually, and create 1,250,000 in 5 years and  Set up Software Engineering Institutes.
It also calls for the Creation of Software Development Clusters to grow employment opportunities for our Youth through the emerging Business Process Outsourcing (BPO), Digital Games, and Work from Home employment opportunity windows all over the world.
According to CITAD's helmsman, the FG should  Create merger and partnership incentives for Software SMEs and Startups to build large capacities for global competitiveness, reduce national Software IP flight and benefit the Domestic economy.
According to him, the Government should Lead Nigerians from the front in the campaign to dispense with the persisting wrong perception that local PCs are inferior to imported foreign brands.
Must adhere strictly to the standards established by all regulatory bodies especially NITDA to develop and execute a Standard Level Agreement (SLA) with all MDAs for performance management
International Press Centre Urges FG To Protect Jaafar Jaafar
The International Press Centre (IPC), Lagos – Nigeria is disturbed about the reported threats on the life of Daily Nigeria publisher Jaafar who went into hiding because of fear for his life as unidentified persons, likely to be 'hitmen' had been stalking him both at his Abuja and Kano residences.
These threats came after Jaafar had published video clips of Governor Abudullahi Ganduje of Kano State in October 2018, allegedly showing him collecting bribe in dollars from a contractor.
Following the Governor's recent interview with BBC Hausa on Friday, March 19, 2021 where he said that they were making plans to deal with those who released the videos, Jaafar wrote a petition to the then Inspector General of Police, Mohammed Adamu on the renewed threats to his life.
On the 14th of April, 2021, Jaafar further received an invitation from the Inspector General of Police monitoring unit for questioning alleging that he was inciting violence and spreading injurious falsehood against the Inspector General of Police.
Report reaching IPC's Safety Alert Desk reveals that, yesterday, April 22, 2021 Jaafar posted on his Facebook page that, "he is now out of hiding and hopes to be safe."
I will punish those behind dollar videos- Governor Ganduje
The Executive Director of IPC, Mr. Lanre Arogundade said, "We are deeply worried about the situation of Jaafar and hereby call on the Nigerian government and the security agencies to ensure that he is not harmed in anyway."
We enjoin anyone who may be aggrieved over the reports of the journalist to ensure thorough investigation is conducted following the due process of the law, Arogundade said further.
In a statement signed by Melody Lawal program officer said the centre believes the time has come to stop attacks on journalists in Nigeria, so that the country would stop being counted among dangerous zones for journalists to practice across the world.
Terrorism Allegation:Presidency Clears Pantami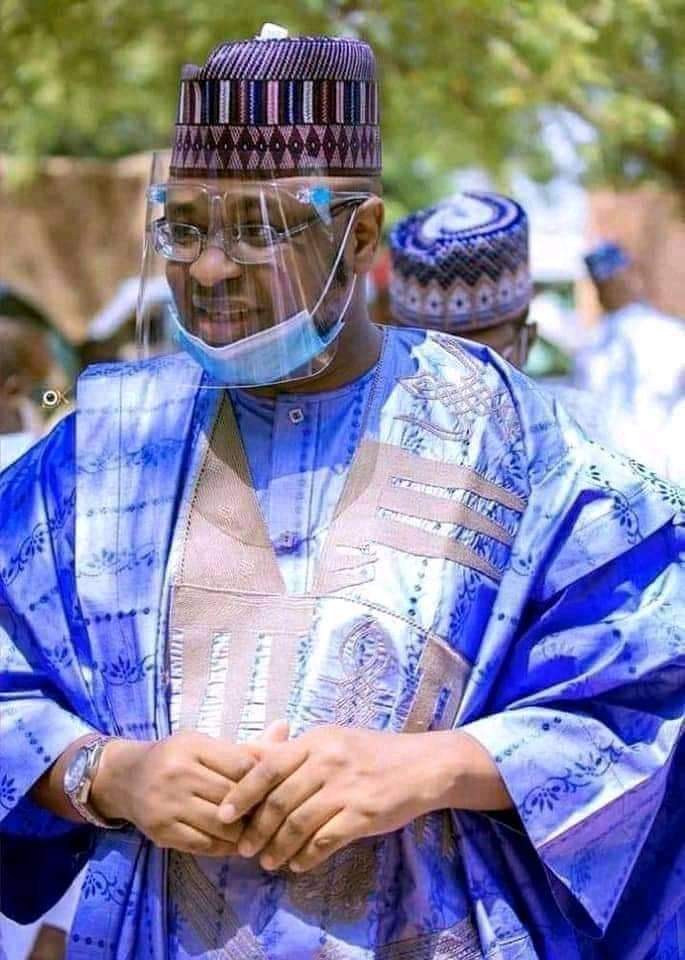 The Presidency may have ruled out the possibility of sacking the Minister of Communication and Digital Economy, Isa Pantami, over his past comments in support of terrorist groups like Taliban and Al-Qaeda.
In a statement on Thursday, the Presidency said Pantami's ordeal in the hands of those calling for his sack was not about his past utterances but about his current job as a minister.
The Senior Special Assistant to the President on Media and Publicity, Garba Shehu, made the Presidency's position know in a statement titled 'Statement by the Presidency on recent campaign against the Minister of Communications and Digital Economy."
The Presidency aligned itself with the submission of the embattled minister that he was young when he made those statements and that his position had since changed.
It said the minister would never repeat such statements since he had condemned them and apologised.
The statement read, "Today, there is an unfortunate fashion in public discourse that makes leaders in politics, religion, and civil society liable in the present for every statement they have ever made in the past – no matter how long ago, and even after they have later rejected them.
Just In:Pantami Renounces Controversial Comments On Al Qaeda, Taliban
"This insidious phenomenon seeks to cancel the careers of others on the basis of a thing they have said, regardless of when they said it.
"The Minister of Communications and Digital Economy, Dr Isa Ali Ibrahim Pantami is, currently, subject to a 'cancel campaign' instigated by those who seek his removal.
"They do not really care what he may or may not have said some 20 years ago: that is merely the instrument they are using to attempt to 'cancel' him. But they will profit should he be stopped from making decisions that improve the lives of everyday Nigerians.
"The Minister has, rightly, apologised for what he said in the early 2000s. The views were absolutely unacceptable then, and would be equally unacceptable today, were he to repeat them. But he will not repeat them – for he has publicly and permanently condemned his earlier utterances as wrong.
"In the 2000s, the Minister was a man in his twenties; next year he will be 50. Time has passed, and people and their opinions – often rightly – change.
"But all discerning Nigerians know this manufactured dispute is nothing to do with the Minister's prior words, but solely concern his actions in the present.
"The administration stands behind Minister Pantami and all Nigerian citizens to ensure they receive fair treatment, fair prices, and fair protection in ICT services."
Shehu said the Buhari regime was committed to improving the lives of all Nigerians – and that includes ensuring they are not over-charged or under-protected for those services on which modern life depends.
He said the embattled minister has been leading the charge against illegal data deductions and pricing; he has revolutionised the government's virtual public engagement to respond to COVID-19 and save taxpayers' money; he has established ICT start-up centres to boost youth entrepreneurship and create jobs; he has changed policy to ensure locally produced ICT content is used by ministries, starting with his own; and he has deregistered some 9.2 million SIMs – ending the ability for criminals and terrorists to flagrantly use mobile networks undetected.
He continued, "In two short years, Minister Pantami has driven the contribution of the ICT sector to the GDP to more than 18 percent, making it one of the top two playing a critical role in the emergence of the economy from the COVID 19-induced recession.
"In putting people first, the minister and this administration have made enemies. There are those in the opposition who see success and want it halted by any means. And there is now well-reported information that alleges newspaper editors rebuffed an attempt to financially induce them to run a smear campaign against the minister by some ICT companies, many of which do indeed stand to lose financially through lower prices and greater consumer protections.
"The government is now investigating the veracity behind these claims of attempted inducement, and – should they be found to hold credence – police and judicial action must be expected."
Actors Guild Of Nigeria Endorses Basement Search Reality TV Show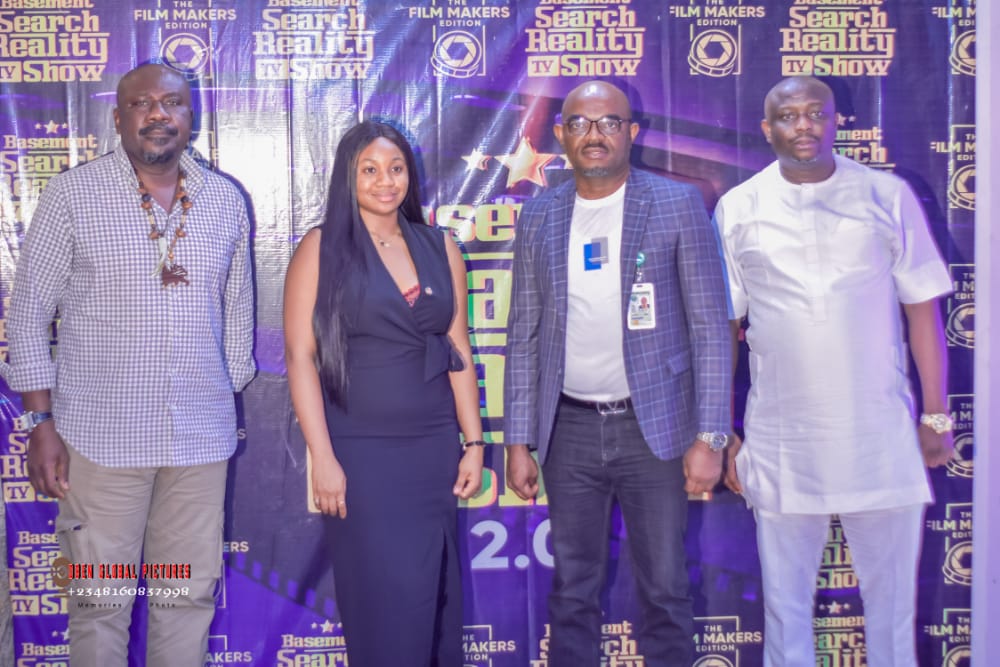 The Actors Guild of Nigeria (AGN) has endorsed the Basement Search Reality TV Show, saying the project when concluded will provide new stars that can take over from the big names in the industry when the time comes.
Speaking to Oasis Magazine (OM) exclusively, National President of AGN, Emeka Rollas, who was one of the judges at the Abuja audition, said over 300 persons showed up for the audition, adding that it was eventful.
He continued: "We closed Abuja audition at about twelve midnight. It was massive because this is the first reality TV show on film. They were not looking for musicians, dancers but were out looking out for actors," saying this is a first-of-a-kind show.
According to him the organizers are capable and have intensity to drive the project, as he called on the brains behind the project to continue to maintain standards.
Speaking further, he said: "We are in it and anyone doing anything to promote our industry must be supported and that is why we are endorsing this."
"Our members were at the audition. This project is a welcome development," Roland said.
Meanwhile, he called on members of AGN and all actors to support the project anyway they deem fit.
Other judges at the Abuju audition are Ali Nuhu, Sam Dede and Real Warri Pikin.
Abuja audition took place on Tuesday at Grand Cubana, Abuja. The audition train is expected to go round a total of 10 locations to pick potential film makers where contestants will compete for the grand prize of a brand new car and 25 million naira worth of prizes.
According to the organizers, it is a reality show where 30 housemates will be elected to the house for 42 days and movie makers will be available to develop the movie making skills of the housemates.
The winner will emerge by votes of the viewing audience at home who are expected to vote for their favourite contestant.
N25M Worth Of Prizes, Car Gift Up For Grabs In The Basement Search Reality TV Show
OM learnt that the essence of the programme is essentially to create fresh set of movie stars for the Nigerian film industry.
Meanwhile, on Saturday, 24th May, the audition for Asaba will hold, being the last of the 10 locations set aside for the exercise.
OM learnt that Vienna Hotel, Asaba will be the venue.