Almajiranci in Northern Nigeria
By Abbas Yushau Yusuf.
The issue of Almajiranci has pervaded every nooks and cranny of Northern Nigeria; Almajiranci is associated with core Northern Nigeria, particularly Kano, Katsina, Jigawa, Sokoto, Kebbi and Zamfara states.
The concept Almajiri or Almajiranci is misunderstood by our counterparts from the southern part of the country, they regard Almajiri as a beggar, criminal, someone who roam the street carrying bowl without a focus,.
The word Almajiri is an Arabic word meaning (someone who migrate in search of knowledge), that is Quranic, knowledge; there is no instance in Islam where seeking knowledge is associated with begging. Begging is different from knowledge.
When someone leaves his destination to search for whatever category of knowledge, that education is sought with the following characteristics, understanding, commitment, patience, guidance from the teacher and above all the means to seek the knowledge, that is to say, the capacity to afford the expenses to carry out the study from beginning to the end.
Parents are shouldered with the responsibility of training their children from infancy to adulthood, upbringing and nurturing of children to be productive members of the society is not a privilege, is a must according to islamic injunctions, they are not only to procreate but to give their children the best in terms of education, shelter, clothing.
Considering the above scenario most parents in the states of Jigawa, Kano, Katsina, Sokoto, Kebbi, Zamfara, Borno, send their children to Almajiri, Schools, immediately they attain the age of seven.
Why Citizens' Voices should Count in Spending Resources that are Meant to serve Them
The first agent of socialisation is the family, then peer groups, but the families that are presently sending their children to Almajiranci after they reached the age of five or seven have forgotten the impact of distancing teenagers from the importance of parental care that is why most of these children's Transformed into nuisance and vagabonds of the society.
There is no conducive atmosphere at all in most of the schools the parents send their children to acquire the knowledge, because the lone teacher, that take care of them too don't have the required means of livelihood to take care of themselves and their families let alone accommodating other people's children to educate them, shelter them, clothe them, the only means of survival on the part of the Almajiris is to resort to begging the 3 square meals in their host communities.
How can somebody who resort to illusionary means of survival is able to comprehend and concentrate on one of the difficult aspects of life which is education.
I once met a small kid in my domain, begging in the night as usual, the boy has already emaciated, grows a big stomach, i was drawn into sympathizing the boy and asked from where he is, he told me that he is from one of the distant Northern states.
The point Iam trying to make here is that there is no way an individual, will sleep and wake up in a bad environment and expect that person to concentrate on his study, and this is impossible as far as Nigeria is concerned with the poverty that has permeated deep into our society.
These children concentrate more on begging the three square meals which is very hard to get because even those that are not Almajiris use to beg for food.
The Almajiri School initiated and inaugurated by president Good luck Jonathan in the year 2012 is a step in the right direction if our people really want the children to have the sound quranic education.
Your children can memorise Quran in your presence without ejecting them from your house and denying them the necessary parental care, this is because when I was in the university most of our Imams are our fellow student colleagues who are undergoing their undergraduate studies in the fields of engineering, medicine and other related disciplines, but they have already memorise Quran in the presence of their parents before been admitted into University without handing them over to anybody.
Therefore ,Almajiranci is not begging as misunderstood by some people but it's a means of acquiring Knowledge, misconceived and understood by many people because the trend in which the knowledge is imparted to our brothers have totally been misconstrued and changed showcasing it as a means of begging.
NOTE: This Article was written Eight years ago.
When Will Nigerians Get Portable Water?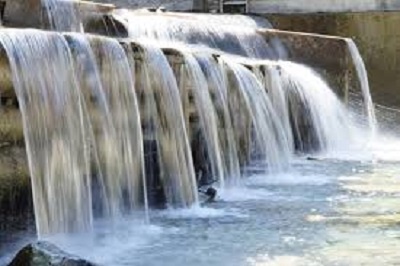 By Alhassan A. Bala
Part of what Nigerians expected when the country got its independence on 1st October 1960 was getting freedom and a better life, most especially in the provision of infrastructure and basic amenities like clean portable water, electricity, standard health facilities, to name a few.
The leaders in the First Republic were overthrown and some killed by military officers in a coup d'tat, and having assumed the leadership not via universal suffrage, Nigerians couldn't demand many things.
The Second, Third, and even the Fourth Republic leaders campaigned for the provision of water, electricity among many other basic amenities and infrastructures before their respective elections.
Nigeria is a party to the United Nations Declaration of the Right to Water, which entitles everyone living in Nigeria to have sufficient, affordable, safe, and portable water for personal
and domestic uses.
To solve 40-year-old water scarcity, member representing Bichi donated 500 KVA generator to Kano state water Board
A survey conducted by Nigeria's Bureau of Statistics and UNICEF in 2019 shows millions of households in Nigeria do not have access to clean water sources. While the supply of clean water in Nigeria has improved recently, 3 in 10 people still lack access to water.
Nigeria is so rich in water resources and reservoirs that some states got their names from rivers.
More importantly, as consumable water is found in nearly every part of the country, there's also plenty stored in the ground.
The report says Nigeria has 215 cubic meters a year of available surface water, which is a lot higher than many African countries, particularly those in the southern and northern regions of the continent.
With all this natural blessing, many people who live in countries that do not have the reservoirs of water as Nigeria would imagine that Nigerians have plenty of water to drink.
But this isn't the case. In fact, a report suggested that only 19% of Nigeria's population has access to safe drinking water.
Although, 67% of people have a basic portable water supply, access is uneven. In cities, 82% of people have a basic supply. In rural areas, only 54% do.
The NBS and UNICEF report also say wealth also distorts access. About 80% of wealthy Nigerians have access to at least a basic portable  water supply, in comparison to only 48% of poor Nigerians.
This is not unconnected with the fact that most of the rich houses have boreholes, dug to avoid depending on water boards.
It is indeed very important to understand the reason why the number of water vendors in towns and cities is increasing by the day, as the population has no option than to patronize them to have the water they can either drink or use for other domestic needs.
Those who have the financial wherewithal now have to rely on the producers of sachet water popularly known as "pure water" with the fantasy that they are drinking clean portable water.
For the rich, it is either bottled water or dispenser, with the stated process of hygienic treatment from the companies.
Still, the competition among those companies is currently at its peak as they keep increasing by the day.
Be that as it may, a question begs for an answer: is this how we will continue, leaving citizens at the mercy of water vendors and sachet water producers who may not care about the hygiene and health implications of people as they are also after getting money?
Those in authority from federal, state, and local governments should understand that water is life, hence the need to also provide clean water, which will definitely help in reducing some tendencies of outbreak of so many communicable diseases, that claim lives of many helpless citizens.
Alhassan A. Bala
Is an Abuja-based broadcast journalist
Writes this from Abuja.
Tribute to Col Aminu Isah Kontagora: The Administrator Who Loved Kano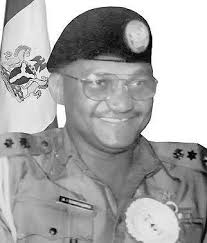 By Dr. Sule Ya'u Sule
The death, last Monday, of Colonel (Rtd.) Aminu Isah Kontagora has robbed Nigeria of a quintessential public administrator, a cultured and brilliant military officer who contributed a lot to the physical development of Kano State as well as its human resource capital.
Just In: Uganda's Museveni Wins Sixth Term In Office
The urbane and sophisticated officer also impacted the career of those of us privileged to serve under him in various capacities, for which I remain eternally grateful. I join other Nigerians in praying for the Almighty to forgive his shortcomings and grant him Aljannah Firdausi. May Allah grant his immediate family and dependents the strength to bear the loss.
Colonel Aminu Isah Kontagora served as Military Administrator of Kano State from September 1998-May 1999.
It was during this period that our paths crossed. It was a routine posting during the Military era. After General Sani Abacha's death, some military administrators were swapped, which saw Colonel Dominic Oneya moving to Benue State and Colonel Kontagora coming to Kano. For those of us who served under Colonel Oneya, we did not know what to expect from the new Military Administrator.
But we did not have to wait too long before we came to understand his personality, leadership qualities, and man-management style.
Colonel Aminu Isah Kontagora loved Kano and the people of the state. He pushed ideas of how to improve public infrastructures.
He respected the institutions, especially the traditional institution and the civil service. He was a very meticulous and well-trained officer who expected everyone to imbibe the self-discipline culture without the fear of working under a military regime. He was a disciplined but compassionate, humane, and very considerate administrator who looked out for the wellbeing of those working under him.
On arrival in Government House Kano, Colonel Aminu Isa embraced us and gave us the confidence to continue with our duties as if nothing has changed. But he knew everything and everybody and must have commissioned some advanced intelligence on some key staff before his arrival. I was rattled when he called me one day.
"Sule, I can see why they call you Oneya Boy, but from now they will address you as Kontagora Boy." Then I said to him, "I do not understand this statement, sir." He replied, "When I came, I was brainwashed into thinking you were Oneya's boy because of the loyalty and zeal you used in carrying out your duties. Now everyone that sees how you work with me will certainly be addressing you as my boy."
For me, it was an affirmation of a boss's confidence in my work and loyalty. I owed that to him, my state, and my career.
As Chief Press Secretary, my work brought me even closer to the Military Administrator. I had direct access to him at any time of the day, during, and after office hours. My interactions with him revealed his inner thoughts about what he thought about Kano, the people, the future of the state, and the country. He was very patriotic and optimistic. He was very respectful, and it is easy to relate to him because he was very approachable.
Before his arrival, we heard stories from other states about their administrators' behavior, but Colonel Isah Kontagora had a 'civilianized' heart; he trusted the Government House staff and expected everyone to put in their best at all times without being reminded.
In the short period he served in Kano, Colonel Isah Kontagora worked assiduously to improve on what he met on the ground. He listened attentively when senior civil servants were offering their opinion on matters of state. He consulted widely before making decisions.
He was authoritative as you would expect a senior Military officer, but he listened to all and took expert advice from the civil servants.
Twenty one years after leaving government house Kano, we remain in touch and arrange for his accommodation any time he or any member of his family is visiting Kano to pass a night.
He will always call to find out about the situation around my Boss His Excellency Senator Ibrahim Shekarau as he gets updates from the Senator's platform.
As a final tribute, I recollect one final legacy of kindness that Colonel Kontagora left for all of us, his personal staff. Toward the end of the administration after the election of a civilian government in 1999, he gathered all of us – military, SSS, police, and civilians – and told us, "Look, by the time we (the military) leave, this incoming civilian government will never work with you. So please, before we leave, each of you civilians should tell me his preference of where to work, and each military personnel should tell me where to repost him". He facilitated all our preferences and got some jobs in other places for some others. Only a kind and considerate boss would do that for those who served him even when he owed them no obligation to do that.
These are some of the memories I recollect while serving under this distinguished and outstanding Military Administrator. Adieu, Colonel Aminu Isah Kontagora.
Between Shaykh Dr. Bashir Aliyu Umar, Late Shaykh Umar Balarabe & the Kannywood of the Immediate Future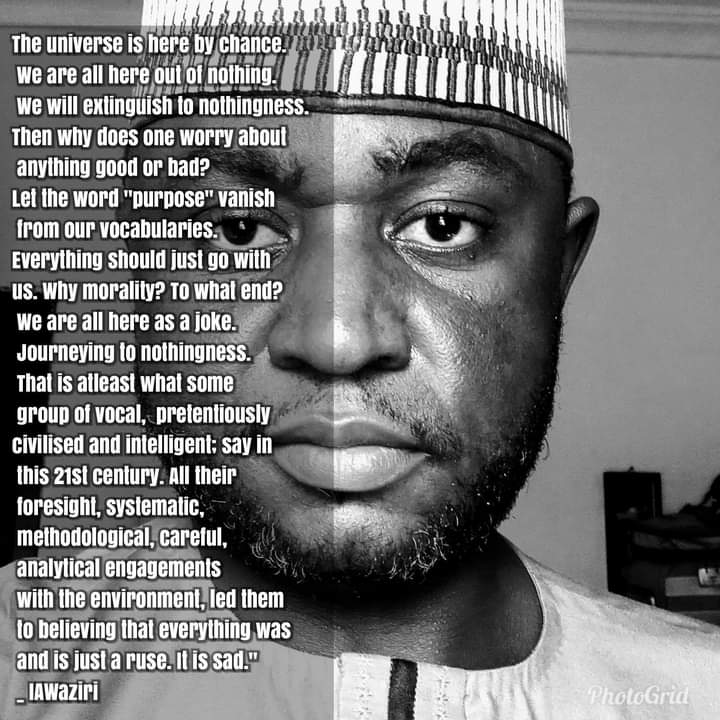 Ibraheem A. Waziri
Sometimes on July 16, 2020, friends and well-wishers residents of Arewa Facebook Community (AFC) gathered around my wall, to mourn with me on a thread of tribute I wrote over the loss of my elder cousin, Shaykh Umar Balarabe Ibraheem. Part of the aspect of the tribute that attracted the attention of many was the reference to the deceased articulated Fatwa [legal position] that mirrors the recent Fatwa issued by Shaykh Dr. Bashir Aliyu Umar about divorce discharged in fictional drama. Dr. Bashir's has caught the attention of many a pundit residents of AFC, since 9th January 2021, when a Hausa online newspaper reechoed his Fatwas obtained from an already extant video clip!
Then in my July 2020 piece, I wrote of Shaykh Umaru Balarabe, that part of his Fatwas while alive was: "Marriages pronounced in fictional drama (wasan kwaikwayo) are not valid because of lack therein, of complete conditions of marriages, according to the jurisprudential canons in use in this part of the world. But divorces in them are valid.  Meaning if one is not legally married to the person they impliedly divorce in their fictional dramas then the divorcing words will automatically apply to their own spouses in real life. When asked why he used to answer that all the canons conclude that there is no joke in the affairs of divorce. Once it is uttered it has to fall real on something and that should be the real spouse at home – of the actor if he is married – outside the purported drama."
I have had cause to reflect about this position for years. Shaykh Umar Balarabe used to quote from Mukhtasaral Khalil, the clause, "wa jadduhu wa hazluhu sawaun", meaning in the affairs of divorce seriousness or seriousness (joke) doesn't matter and stop there asking any disputant to show any nass(text) from Qur'an, Hadith or any of the Maliki/Ashariy canons in use here is West Africa nay Hausaland, Northern Nigeria, that explicitly contradict his assertion.
Here we are today where Shaykh Dr. Bashir Aliyu Umar is repeating the arguments of late Shaykh Umaru Balarabe – whom I used to think was a loner in this – point by point, Qur'an and Hadith. The only difference is the slight leeway Shaykh Bashir is able to provide where Shaykh Umaru Balarabe would not. Shaykh Umar maintained that even when a man in a movie point at another actress projected to be his wife and pronounced divorce upon her and owing to the fact that he is not legally married to her, then the divorce falls on his legal real wife if he is married. His argument used to be that,  an adult person under any circumstances must not refer to himself as divorcing his wife, if he is not intending so since there is no room for jest in matters of divorce in Sharia and no matter the situation. So if one should ever mention divorcing his wife then the words will fall on his actual real wife.
Encomiums On Talban Zazzau Abdulkadir Iya Pate and Iyan Zazzau Bashari Aminu
Whereas Shaykh Bashir gives space for accommodation in terms of wordings and exact pointers and specifiers; he believes where an adult person refers to self, divorcing wife and without using appropriate specifiers in a movie scene only then the wordings will extensively apply to his real family outside the drama. He then cited Ibn Qasim with his Maliki largely regarded fringe Fatwa which differs from him and suggests that a context even without appropriate specifiers may not lead to unwarranted implications on a real marriage.
SOME THOUGHTS
Islam attaches so much premium to words spoken. In fact, one becomes a Muslim or non-Muslim, that is, belonging or not, to the universal brotherhood, instantly, and without causing any to doubt them by what they say in a brief period as in a second. Thus in all Muslim cultures, from the smallest unit of a society, which is family, have their foundations in the clarity and efficacy or otherwise of words spoken. It is the exactitude of words told that seal marriage contracts. Words to or from parents recklessly – as is believed – can open gates to multiple forms of spiritual and physical adversities and narrow the quantum of prosperity index for a child in their entire life. In the same vein, words spoken can ruin family or marital relationship, within a blink of an eye. This tends to foist a distinct form of awareness and unique character in any Muslim society when pursuing socio-cultural discourses and at any time. Muslims everywhere seem to concentrate too much on what and how things are said or not!
It is with this kind of mind-frame that the Muslim societies received cinema and cinematography, additional forms of operationalizing productive social dialogue, whose development to current form and practice was largely achieved, within late 19th century to the present, and by a civilization that does not place the same premium on words uttered as a Muslim civilization. In the West, a parent can say anything no matter how nasty to a child or vice versa without posing or attracting to themselves any supposed type of spiritual danger or provoking a general feeling of group-wide cultural impropriety.
Similarly, institutions of marriage are not endangered by careless whispers in an instant. Thus a film in the West does not pay attention to any perceived spiritual bearing the words of an actor can have on themselves, in their real life, no matter how they are spoken in as much as it is within the logical structure or particular thread of an outlined fiction.
This, of course, will pose a challenge to the Muslim societies who on one hand are beginning to come to terms with the utility and relevance of film making as an effective instrument of social engineering, cultural dialogue, and conscientization; and on the other,  if not handled or managed carefully, could breed unpleasant social mutations in society,  lead to non-conscious alteration of moral categories in favor of what the societies in their current form may consider detestable social and personal conceptions, thereby diluting the whole essence of Muslim societies and civilization. It is this similar concern as is clear from the two separate video clips by Shaykh Dr. Bashir Aliyu Umar, which informs his much-discussed Fatwa.
Therefore the implications drawn from these could be that movie directors, producers, and actors in Kannywood, must be extra careful in how they frame up and participate or present scenes and couch dialogues involving the Divine lest they shoot themselves out of the favor of their most precious Islam. While any other form of the depiction of other aspects of our social life might easily be accommodated attributing them to sole intention to dramatize, others relating to marriage and family life should be threaded with an extra layer of caution due to the reasons from the Qur'an, Hadith and the entire body of Maliki/Ashariy jurisprudence that is operational here as an ethical framework and a source of values for centuries as late Shaykh Umar Balarabe Ibraheem would mention.
This is not an exercise that seeks to nullify and invalidate the profession and practice of film making is this milieu as Hajiya Hamida Koguna , would want to say; but an effort to further pristinely purify the practice for it to serve our society upon its ordained chosen paradigm of social engagement. To some of us, it is better to borrow the modern social technology of entertainment and bend it to suit what is a local requirement of engagement, than to borrow it as it is, and then make our own ordained social order bend to its foreign requirements by sourcing for Fatwas out of our inherited ethical framework to achieve that.
Kannywood industry has been doing fairly well over the years. The government of Kano State, its host, has done better over the years by inaugurating a censorship board that oversees its activities and ensures compatibility of its output to the supreme but unwritten cultural constitution of these societies and the legal constitution of the land. To this end we have seen how a whole drama series spanning years could be run, keeping the interest of its national international audience nonstop, without men and women making body contact in ways that violate our sacred tradition in social engagement. Therefore couching film dialogues in divorce scenes that will not violate our traditional codes can never be harmful in any way and cannot affect the quality of an actor, director, or producer or affect their marketability and prosperity indices going upward in their profession. We also don't necessarily need the extended hand of a Maliki fringe Fatwa, like that of Ibnal Qasim to execute this function satisfactorily.
Allah Ya jikan Shaykh Umar Balarabe Ibraheem da sauran magabata; Allah Ya tsare, Ya albarkaci Shaykh Bashir Aliyu Umaru damu baki daya!