Prof. Pate Emerges VC Federal University Kashere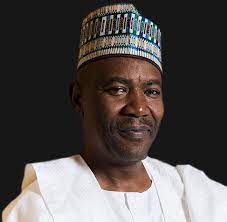 Danliti Ibrahim
A senior communications scholar and Dean Post graduate School Bayero University Kano , Professor Umaru Pate has been elected Vice Chancellor Federal Univerity Kashere Gombe State.
Professor Pate is holding the position of President Association of communications scholars and practitioners of Nigeria.
The University Don was the pioneer Dean faculty of communications Bayero University Kano.
Human trafficking outreach: NAPTIP, ICMPD target 100 victims in Kano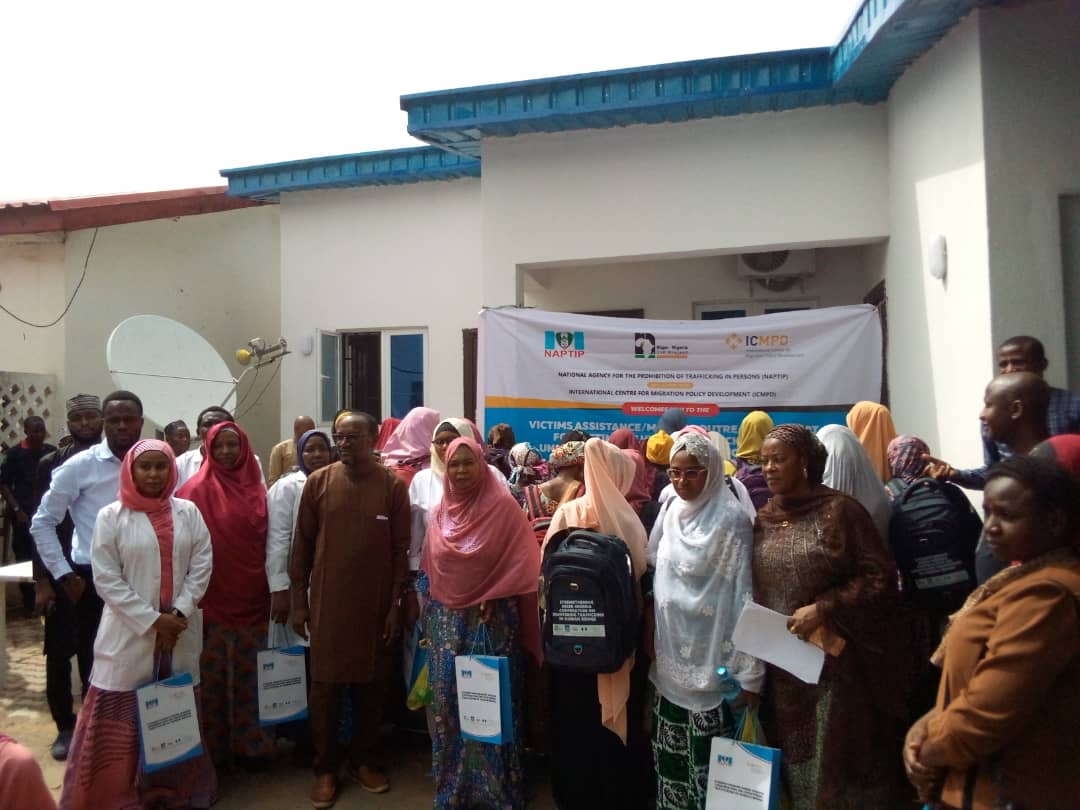 National Agency for Prohibition of Trafficking in Persons and Other Related Matters (NAPTIP), on Wednesday, organised a free medical outreach for 100 victims of human trafficking in Kano.
The one-day medical outreach, organised in collaboration with International Centre for Migration on Policy Development (ICMPD), was under the framework of "Strengthening Niger-Nigeria Cooperation on Countering Trafficking in Human Beings."
The News Agency of Nigeria (NAN) reports that the project was funded by the Kingdom of the Netherlands.
Director-General of NAPTIP, Dr Fatima Waziri-Azi, said that the outreach had become necessary in order to address issues of trauma and sexual exploitation on victims of human trafficking (VoTs).
Waziri-Azi, represented by the Director, Counselling and Rehabilitation, NAPTIP, Mrs Angela Agbayekhai, said the victims always had medical issues which might not even known.
NAPTIP advocates equal punishment for gravity of GBV Cases
"The programme will enable them get medical attention and drugs so that they can fit properly into the society.
"We hope to extend the outreach to some other states," she said.
The director-general commended ICMPD for supporting the project and advised parents and guardians not to allow their children and wards to leave Nigeria to seek for greener pasture.
"There is no place like Nigeria; it is not greener out there at all," Waziri-Azi said.
Also speaking, the Head of Region, ICMPD, Dr Mojisola Sodeinde, said that the project was aimed at ensuring that victims of trafficking have access to medical needs while undergoing rehabilitation at the shelter for proper health care services.
"Victims of human trafficking (VoTs) are exposed to various health risks and abuses, such as sexually transmitted infection, HIV/AIDS, pelvic inflammatory disease, skin infection, psychosocial health problems, drug abuse and insomnia, among others,'' the ICMPD chief said.
Sodeinde, represented by the Programme Assistant, ICMPD, Mr Adeniyi Bakre, said that the outreach was also targeted at creating awareness on the ills and dangers of trafficking in persons (TIP) and other transitional-organised crimes.
Earlier, the Public Relations Officer, Nigeria Medical Association of Women Doctors, Dr Hajara Maizare-Ibrahim, said that to support and advise the victims on their health problems.
Maizare-Ibrahim, who is also a member of Nigeria Medical Association (NMA), Kano branch, said "since health is wealth, we don't need to be seriously ill before we seek medical advice.
"It is good to identify health issues early and seek medical advice."
NAN reports that the victims were given welcome packs, which included bags, perfumes, slippers, towels, soap and cream, among others.
Mrs Hafsat Muhammad, who spoke on behalf of the victims, commended NAPTIP and ICMPD for their kind gestures.
"I am married and a nurse by profession. I travelled to United Arab Emirates (Dubai) to work as a nurse because I was in need of money to cater for my family.
"After arriving Dubai, I was told I had to work as a housemaid, which I rejected and as a result, they refused to give me accommodation. The experience was so traumatic but I thank God that I came back safely."
Muhammad called on government and kind-hearted individuals to assist women with empowerment to enable them become self-reliant. (NAN)
Best Medix Pharmacy & Store Offers Wholesale And Retail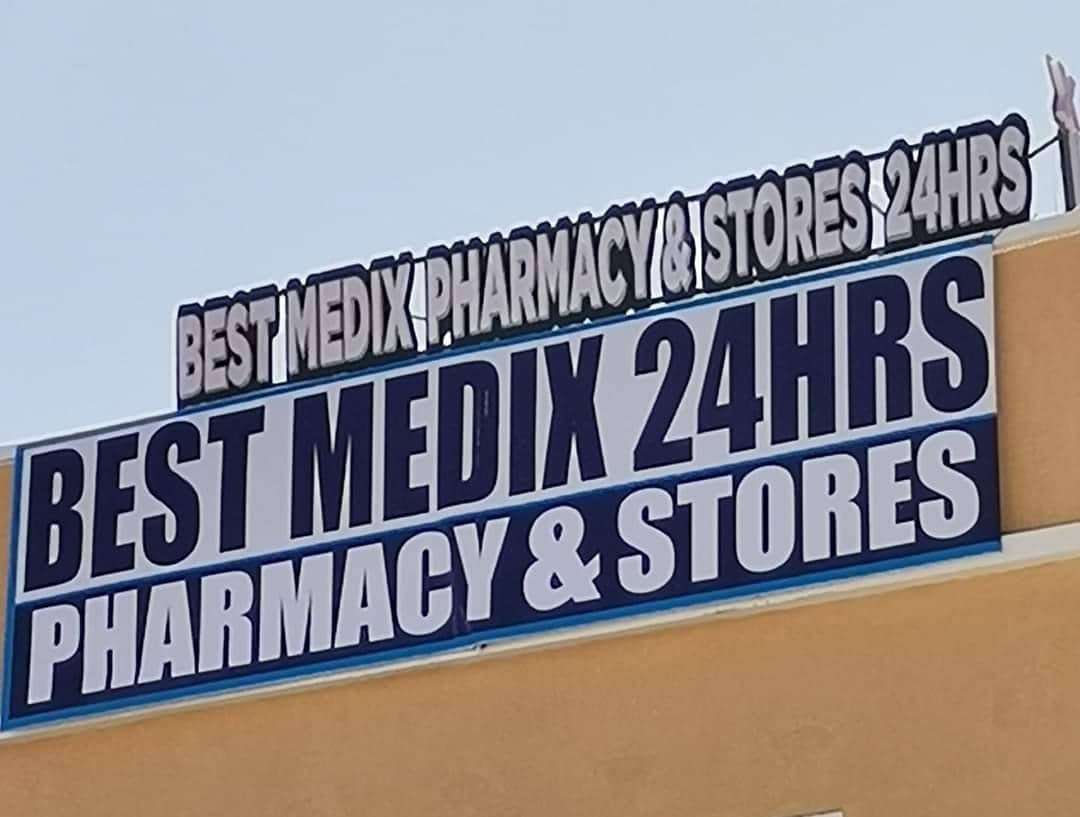 Bestmedix Pharmacy & Store has become the go-to destination for customers seeking high-quality products and comprehensive healthcare solutions. Located at No. 529 Aminu Kano Way, Gadon Kaya, just before the Tal'udu Roundabout, this establishment offers an extensive range of goods and services to cater to the diverse needs of its clientele.
The proprietor of the store Auwal M Lawal stated this in a release issued to newsmen noting that its the best pharmacy and store for wholesale and retail in Kano.
Auwal M Lawal said With a commitment to customer satisfaction, Bestmedix Pharmacy & Store prides itself on providing top-notch products. From a wide variety of food items, beverages, snacks, and cold drinks to an array of cosmetics, customers can find everything they need conveniently under one roof.
He said the store's offerings extend beyond everyday necessities. Bestmedix Pharmacy houses a vast selection of drugs, specializing in treatments for various diseases such as hypertension, diabetes, malaria, infections, and more. Additionally, they offer an assortment of supplements, including immune support supplements and weight gain and loss supplements, catering to those seeking to enhance their overall well-being.
Recognizing the importance of consumables, Bestmedix also stocks medical devices and orthopedic equipment. Whether it's bandages, braces, or other medical supplies, customers can find the necessary items to aid in their recovery or daily healthcare routine.
Auwal M Lawal added to that In an effort to provide holistic care, Bestmedix Pharmacy & Store offers patient counseling services. The knowledgeable and friendly staff members are readily available to answer questions, provide guidance, and ensure customers make informed decisions about their healthcare needs.
Whether customers are looking to make wholesale or retail purchases, Bestmedix welcomes all. With nationwide delivery services, customers from across the country can conveniently access the wide range of products and services provided by the pharmacy. Moreover, for customers within Kano, the store offers the added benefit of free delivery, ensuring that their needs are met promptly and without any additional charges.
As a testament to their dedication, Bestmedix Pharmacy & Store operates 24 hours a day, seven days a week. This round-the-clock service ensures that customers can access the products they require at any time, enhancing convenience and meeting their healthcare needs promptly.
In a world where quality and convenience are paramount, Bestmedix Pharmacy & Store has positioned itself as a reliable and trustworthy establishment. By offering a diverse range of products, exceptional customer service, and nationwide delivery, they have become a trusted destination for customers seeking quality products and comprehensive healthcare solutions.
Contact Bestmedix Pharmacy & Store today at No. 529 Aminu Kano Way, Gadon Kaya, and experience the convenience of a one-stop shop for all your healthcare and lifestyle needs
For More information you can call or Chat this Number
07080110609
Six years on: Dangote The Most Admired Brand In Africa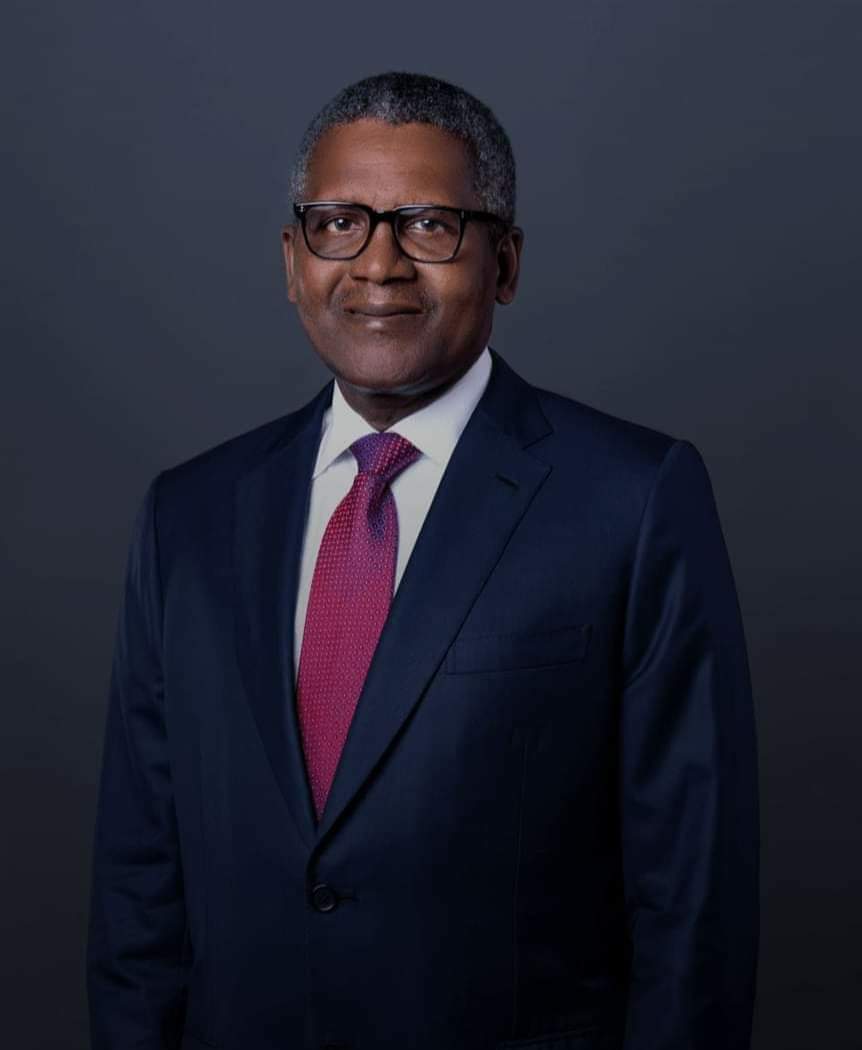 "It is concerning that despite the momentum in operationalizing the AfCFTA, rising internal pride in continent albeit against global economic challenges, that African consumers have reverted to their trusted, mostly non-Africa brands, rather than give African brands a chance," he stated. "Nonetheless, this is the state of brands in Africa, and an urgent need to build trust in Made in African brands."
Bernard Okasi, the Director of Research, GeoPoll, which has been the lead data collection partner since 2015 while speaking on the outcome of the survey explained  "With an ever increasing number of countries, greater sample size, and the growth of mobile across the continent, more than ever, using mobile continues to prove to be an effective tool to reach and access respondents across the continent".
The Chief Growth Officer Africa Middle East for Kantar, Karin Du Chenne,  who has been the insight lead for Brand Africa since inception in 2010 says, "despite the increased countries and sample sizes which have invariably grown the volumes of brands analysed, the survey continues to yield a very consistent picture of the leading brands in the continent, albeit not yet to Africa's advantage."
He added that as a non-profit initiative and to ensure the objectivity and independence of the rankings, the Brand Africa 100 | Africa's Best Brands research to determine the most admired top-of-mind brands in Africa are not funded by any brand.
Reacting to the last survey affirming Dangote as number one most admired indigenous African brand, Group Chief, Branding and Communication, Dangote Industries Limited, Anthony Chiejina said the awards were well deserved because "the Dangote brand generates strong nationalistic impressions and powerful feelings across the Continent in terms of industrialization, self-sufficiency, prosperity, power and production."
He stated that this was further strengthened with the recent commissioning of 650,000 bpd  Dangote Petroleum Refinery & Petrochemical complex which is a huge industrial complex or frigate. "The brand portends the inevitability of Nigerian global ascendancy and a gateway to regional and continental development", he added.
Dangote's Pan-African drive will benefit AFCFTA-Kano Chamber
Established in 2010, Brand Africa is an intergenerational movement to inspire a brand-led African renaissance to drive Africa's competitiveness, connect Africa and create a positive image of the Continent.