Prof. Pate Emerges VC Federal University Kashere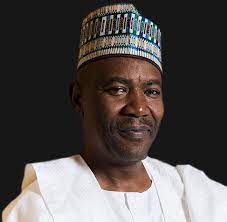 Danliti Ibrahim
A senior communications scholar and Dean Post graduate School Bayero University Kano , Professor Umaru Pate has been elected Vice Chancellor Federal Univerity Kashere Gombe State.

Professor Pate is holding the position of President Association of communications scholars and practitioners of Nigeria.
The University Don was the pioneer Dean faculty of communications Bayero University Kano.
Power Outage :In 3 Month 100 Industries Shut Down In Kano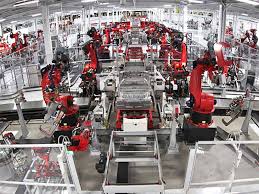 About one hundred industries have been shut down in Kano due to power outage in the past three month in Kano.
Kano is the industrial hub of Northern Nigeria since and before independence.
In an exclusive interview with President manufacturers association of Nigeria Kano Jigawa jurisdiction Sani Hussein said the closure of about 100 industries in three months was due to lack of power and rising cost of diesel.
On Job loss he told our correspondent that about 2000 personnel have lost their jobs due to the closure.

He said only industries that are producing essential commodities are up to the task and even some of them are operating at half capacity.
He said those that stop operating are always at loss because with the power outage and high cost of diesel even if they produce due to poverty there is no purchasing power among the teeming populace.
Bauchi NUJ Frowns Molestation of Journalists by Security Personnel
Sani Hussein further urge the government to make gas cheaper and invest in its production so that the industries in the North can survive like their southern counterparts.
Train Attack :Female Victim Led Lone Protest 
By Abdullahi Alhassan, Kaduna.
A married woman who was among the recently released victims of the Kaduna Abuja train that spent over 70 days in captivity has commenced one -man protest with the aims of calling on government toward dedicating more commitment in releasing the rest of the 50 abducted passengers that are still in captivity at Nigeria Union of Journalists (N U J )Secretariat in Kaduna.

Bauchi NUJ Frowns Molestation of Journalists by Security Personnel
The woman (maimuna)real name withheld says her husband is still in captivity for over 89 days in kaduna forest with the terrorists.
She said, She was among the recently released 10 victims of the kaduna Abuja train in the state.
According to her, there is need for government to intensify efforts towards dialogue with the terrorists and find ways of releasing the remaining 50 passengers that are still in captivity.
Maimuna says there are still children and old women and other people that are still in their Captivity facing persecution, challenges which include ecological conditions, cold, rain, and other dangerous .
She then urged government and other stake holders to help release the rest of the abductees.
Bauchi NUJ Frowns Molestation of Journalists by Security Personnel
By Bashir Hassan Abubakar
The Bauchi State Council of the Nigeria Union of Journalists has expressed dismay at the way and manner in which some politicians connive with security operatives to intimidate and harass its members through various forms of threats and harassments.
This was contained in a press statement issued by the State Secretary, Isa Garba Gadau stressing that, "the union is particularly worried over the recent arrest and detention of the publisher of WikkiTimes, Haruna Mohammed and his reporter Kamal Idris based on a petition by a member of the National Assembly from the state, Yakubu Shehu Abdullahi".

The council further pointed out that, "The union wishes to reiterate its determination to ensure that Journalists in the State work according to best practices and by adhering strictly to the Code of Ethics for Nigerian Journalists.
Transport Claims:IPMAN Threatens Legal Action
"However, the Union will not tolerate a situation where politicians who have issues to hide use security operatives to perpetrate acts of impunity against Journalists.
"It is in this respect that we condemn in the strongest of terms the arrest and detention of the two Journalists in question because of their professional work.
"The union is willing at all times to engage aggrieved individuals or groups in dialogue to resolve any perceived acts of professional breaches by members of the Union in a manner that will be acceptable to both parties.
"We therefore call for the immediate and unconditional release of the two journalists to enable them to continue their professional work without let or hindrance", the statement said.