Just In:We did not Appoint Ganduje Professor-American University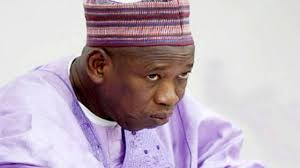 An American university has denied appointing the Kano State Governor, Abdullahi Ganduje, as a visiting professor.
SOLACebase reports that The East Carolina University (ECU) said the letter Mr Abdullahi Ganduje got from a member of its faculty was unauthorised by the appropriate officials.
The university stated its official stance in a letter sent to the Kano state governor which the university also shared with PREMIUM TIMES.
Recalls that the spokesperson of the governor, Abba Anwar, told journalists in Kano on Tuesday that the governor's appointment was contained in a letter sent to him by the school through Victor Mbarika, a lecturer of International Center for IT and Development at East Carolina University College of Business on November 30.
The university confirmed that Mr Mbarika was its faculty member but said he had no authority to make such appointment.
Mr Ganduje was said to have been selected due to his "accomplishment in good governance and genuine investment in human capital development."
The governor's spokesperson also quoted the letter as saying that "Ganduje's choice is a depiction of close monitoring of his achievements as a governor in the last couple of years. Which eventually earned him global recognition and commendation."
"You have been a source of motivation to the Nigerian youths both at home and in the diaspora at large. We are amazed at your accomplishments both as the Executive Governor of Kano State, Nigeria; Fellow, National Association of Educational Administration and Planning, Nigeria; and your investment in Human Capital Development.
"Looking at your academic, administrative, and overall leadership record in Nigeria and Africa, you fit perfectly in East Carolina University's goal to remain a leading research and teaching institution in the United States and beyond", the statement quoted the letter as saying.
PREMIUM TIMES in an email sent to the university on Thursday asked if the institution did indeed appoint Mr Ganduje despite being allegedly caught on video in 2018 accepting a bribe.
In response to our email, the university attached the letter it sent to Mr Ganduje. The letter was signed by its Interim Provost and Senior Vice Chancellor for Academic Affairs, B. Grant Hayes.
"It has been brought to my attention that you received a letter from a faculty member dated November 30, 2020, that appeared to offer an unpaid appointment in the "International Center for IT and Development" at East Carolina University College of Business.
"I must inform you that the letter you received from Dr. Victor Mbarika, on November 30, 2020, does not convey an authorized offer of appointment or establish any position of scholar or professor at East Carolina University ("ECU"). Only the Chancellor, myself, or another official identified in ECU's published statement on Delegation of Contracting Authority for the Division of Academic Affairs may authorize or sign appointment letters under which faculty are employed. Dr. Mbarika is not such an official," the official told Mr Ganduje.
Kano Has Over 7 Million Poor People-Ibrahim Ado Kurawa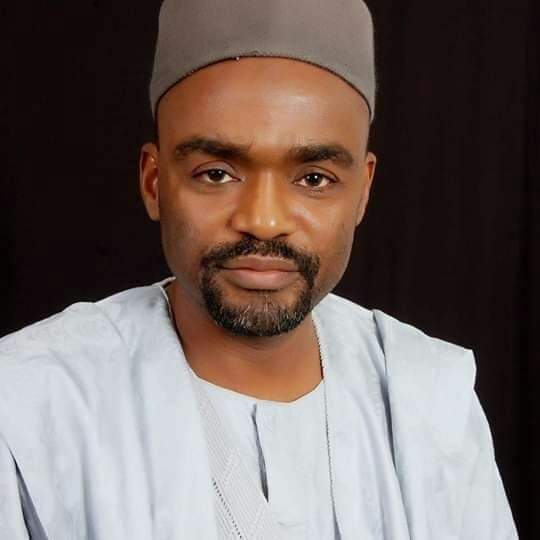 A Nigerian based Researcher Malam Ibrahim Ado Kurawa said Kano has 7.22 Million poor people along with Jigawa.
Malam Ibrahim Ado Kurawa made the statement in his verified Facebook page
According to Kurawa said Kano the home of NEPU, the base that provided the NPC with resources to form national government in the first republic.
The home of the first textile industry in Nigeria. Now Kano has 7.22million poor people along with Jigawa with its 5.05million poor they contribute 15% of Nigeria's poor people with less than 3% of the National Economy.
Kano is now number 9 in GDP from number 2 after. Its GDP is US$13.3 behind Lagos, Rivers, Delta, Oyo, Imo, Edo, Akwa Ibom and Ogun.
Yet the elite don't care to even discuss the way out.
According to Malam Kurawa, the problem is that the elite in Kano have been compromised.
a) Most of the politicians are morally bankrupt and want to be in every government so they keep carpet crossing from one party to the other.
b) The Ulama who are supposed to be the conscience of the society have been compromised since when the politicians appointed unqualified persons as Religious Advisors and the Ulama accepted. Very tragic.
When Will Nigerians Get Portable Water?
c) The traditional ruling class has been destroyed because of internal jealousies and hatred and they allowed someone who said Shehu Danfodio did Islamic coup so he too is free to do what he likes.
d) Civil society is weak.
Kurawa said What is the way out:
I don't have all the answers but these are my attempts:
1) some people must lead and take the bull by the horn. They must sacrifice. There's no success without sacrifice.
2) It must never be business as usual. No ambitious politician should be supported there must be terms of engagement with specific steps and milestones. All the govs from 1999 to date were perhaps "saints" before they entered the Govt House. So the system of leadership recruitment must change.
3) Mobilization must be from the grass root not elitist. From ground zero.
4) People must be sensitized according to clusters and cells.
Breaking: Abducted Kaduna Nursing Mothers Regain Freedom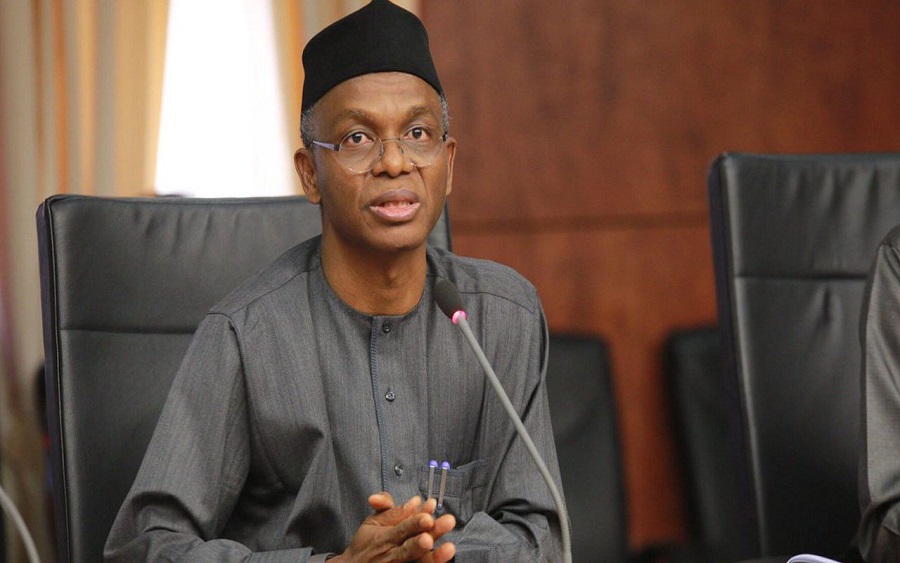 Abducted four nursing mothers and ten others, kidnapped at Mando village, five kilometers from Birnin-Gwari along Birnin-Gwari-Funtua road regained freedom.
A source from the village confirmed that, the abducted villagers reunite with their families after ransom was paid.
Ganduje's Social Media Aids Emerge LG Chairmen In Kano
According to Birnin Gwari Emirates Progressive Union BEPU confirmed the release of the nursing mothers to newsmen.
Breaking:APC Sweeps 44 Kano LGA's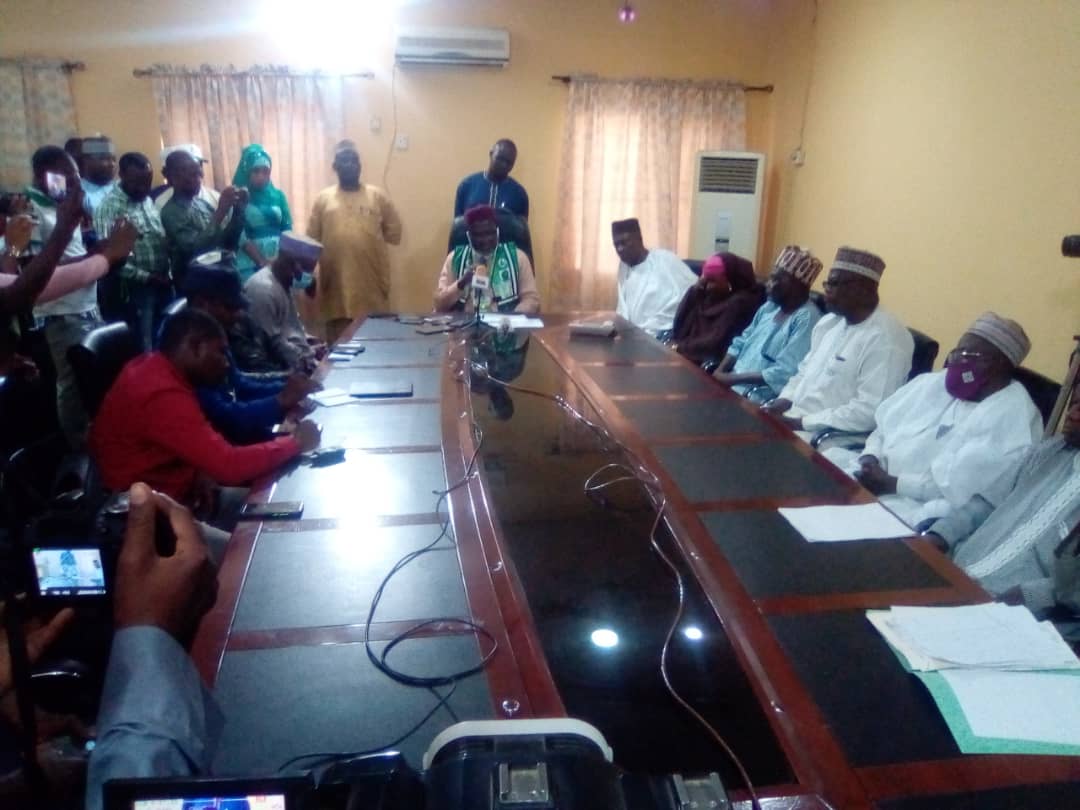 The All Progressives Congress has won 44 local governments in Saturday's election
The Kano state independent electoral commission stated this through its chairman Professor Garba Ibrahim Sheka while addressing newsmen at the commissions' headquarters in Kano.
The APC has also won all the 484 wards of councilors across the local governments.