Galadima Laments Paucity of Sports Sponsorship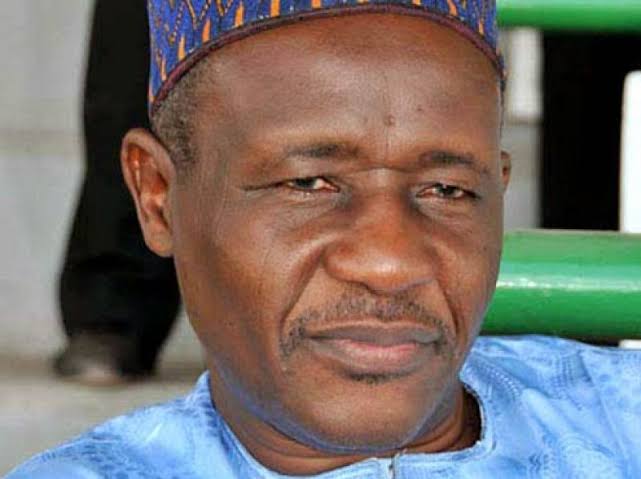 The Executive chairman Kano state sports commission, Ibrahim Galadima(MFR) has cried aloud over the absence of private sector led sports investments  in the state.
Galadima said " it is a shame that  in Kano no company is taking responsibility for even  one sports , everything is solely done by the government."

Galadima Knocks Nigeria Sports Handlers Over Laziness in Talent Development,
He spoke while addressing particpants at the second stage of SWAN Kano chapter four stages Investigative jornalism training workshop held  KSSC conference hall, on Tuesday  he  decried that the situation has degenerated to an ignominy  condition, where companies  shun  sports activities , noting  Cooperate Social Responsibility, is also not been extended to the sector, stressing that major sports sponsorship are no longer valuable to sporting clubs and associations operating in the state.
He said " we will continue to speak our minds, we have the responsibility to develop sports, the private sector should support or young boys and girls.
Galadima  appeal to  private sector operators to come to the rescue by  taking off the burden of sole sports sponsorship that is currently vested  on the state government.
The KSSC boss cautioned sports administrators to be weary of actions that scare away investors and sponsors from investing in sports sectors, urging them that sport is a viable sector that should be packaged  to attract the private sector  to tap into its economic potentialities.
Qatar 2022: Publicizing Islam through Football-Dr Gwandu
"While under-representation and misrepresentation are decried as the twin destiny of Islam in global television, what is often neglected by studies is the extent to which the contemporary nexus between television, sport and religion is actually providing a platform for both propagation and socialization." – Prof Musa.
Occurrences and concurrences in the 2022 FIFA World Cup starting today remind me of a paper presented at Islam and Media working Group session during the 2016 conference of the International Association for Media and Research (IAMCR).
The Conference was held from 27th to 31st July 2016 at the Department of Mass Communication at the University of Leicester, United Kingdom where I presented a paper titled "Islamic Ethics and Credible Global Journalism Practice."
The theme of the conference was "Memory, Commemoration and Communication: Look Back, Looking Forward". The conference coincided with the celebration of the 50th anniversary of the University Department as well as looking forward to the 60th anniversary of the IAMCR the following year.

Perhaps it was part of "looking back and looking forward"' that Professor Mohammed Musa who was then from the Department of Media, Communication and Journalism of the University of Canterbury, Christchurch, New Zealand chose to make presentation on his research titled "Television, Football and the Reproduction of Islamic Identity."
Tinubu /Omo-Agege And Their Dual Domineering Debut In Delta
The Professor noted "new emerging dimension in the nexus between television, sport and Islam" and to him "for sport as television cultural diet has not only provided the medium a global audience but also, in the case of European club football, resulted in a situation where global audiences come into contact with images and doctrines of Islam in several ways".
Professor Musa's submission was that "for through the focus on the uniqueness of Muslim or Arabic names among players, the close-up on Muslim players praying before or after matches, the 'sujud' or prostration by Muslim players in celebration of victory etc. global television audiences are told a story about Islamic doctrine of the superior being in Islam".
He considered as a way of disseminating Islamic stance when Muslim players in the EPL resented to wear club jersey because "it advertised 'haram' product" which to him was yet another instance of "directing attention of global audiences to the doctrine of clear boundaries in Islam, i.e., the notion of 'halal and haram' in Islamic jurisprudence".
It was the author's conclusion that "while under-representation and misrepresentation are decried as the twin destiny of Islam in global television what is often neglected by studies is the extent to which the contemporary nexus between television, sport and religion is actually providing a platform for both propagation and socialization".
Qatar 2022 is a pointer to the manifestation and amplification of what could only be seen and observed through microscopic research eye lens of the likes of Professor Musa six years ago, what Mendel will call "masked recessive character" – a trait that is expressed only when genotype is homozygous.
It is a showcase of the latent and "subconscious exhibition" of what might be seen as surreptitious. It shows how modernity shaped ways of achieving certain goals in an "unconventional" manner including the use of what is acceptable and mundane to score high goals.
As we look back and look forward, we can say that the coast is now clear that the happenings in Qatar 2022 FIFA World Cup open vista of opportunities for researchers to explore critical inquiries especially in the areas modernity, media, communication, history, religion and culture.
Dr. Umar Jibrilu Gwandu
20th November, 2022
Oparaoji , Marylove win 35th edition of Dala hard court tennis championship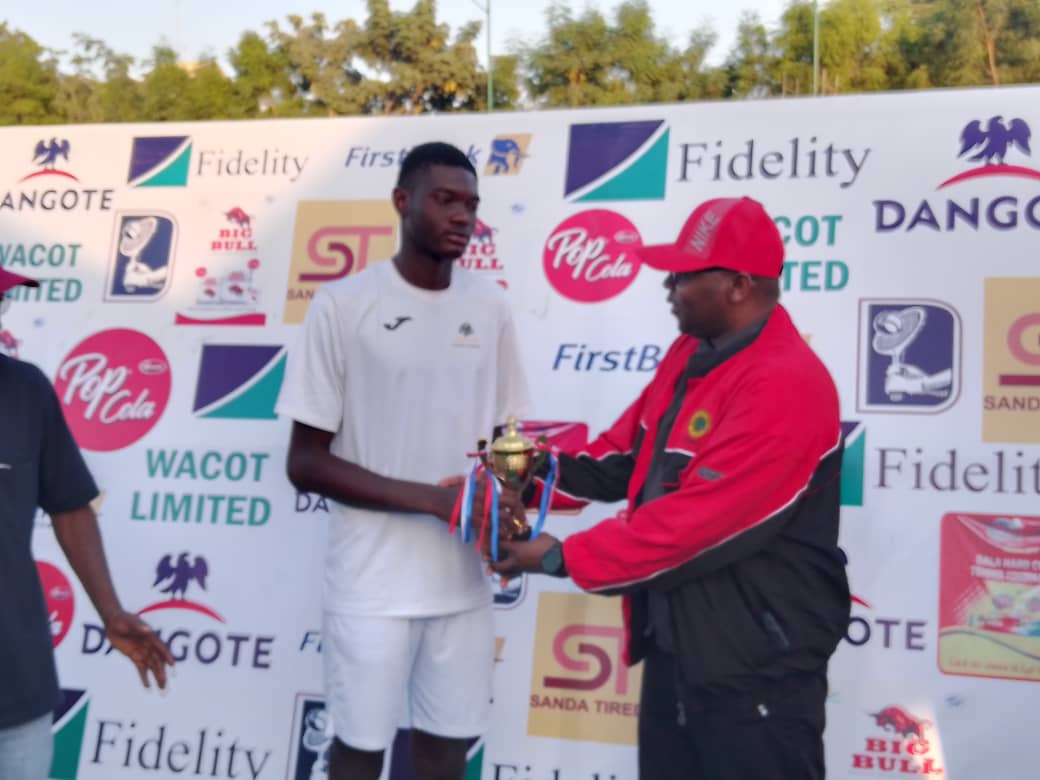 Uche Oparaoji and top seed Marylove Edwards on Saturday in Kano emerged male and female champions of the 2022 Dala Hard Court Tennis Tournament.
Oparaoji defeated David Ekpenyong 6/0, 1/6, 7/6 to win N1million while Ekpenyong got N500,000 prize for the second position.
In the female single category, Edwards defeated Oiza Yakubu 6/2, 6/0 to retain her title and win N500,000 the first prize money while Yakubu received N300,000 as runner-up.
In the men's double, Mohammed Musa/Shehu Lawal beat Lawal Peter/Timibra Godsgift -3/6, 7/5, 10/8, to win N600,000 prize money in the men's double finals.

Speaking at the closing ceremony of the event, the Deputy Governor of Kano State, Nasiru Gawuna, commended the organisers for such a big competition.
Kano Biz Community Hails Dalar Gyada Market
He called on governments at all levels and other well-to-do individuals to help with the development of tennis.
Represented by chairman, Kano State Sports Commission, Alhaji Ibrahim Galadima, restated the state government commitment to develop sport in the state.
He then called on wealthy individuals and groups to support the tournament as the only standing championship in the North.
Also, the President Nigeria Tennis Federation, Mr Ifedayo Akindoju commended the organisers for sustaining the competition.
Represented by Vice president of NTF, Abdulrahman Terab, said he was grateful to the Local Organising Committee (LOC), saying that the tournament has added value to the game.
"We are indeed commending organisers of this tournament, under the able leadership of Alhaji Bashari Muhammad Gumel," he said.
The president noted that the NTF would join hands to move Tennis higher and take Nigeria to the rightful place it deserve.
According to him, the championship has been an exposing tourney for most Nigerian players.
He then congratulated all players that participated in the tournament for their sportsmanship.
The tournament was sponsored by First Bank, Fidelity Bank, Dangote Group, Wacot, Big Bull among others.
NFF President Visits Ex Nigerian Eagles Star At Hospital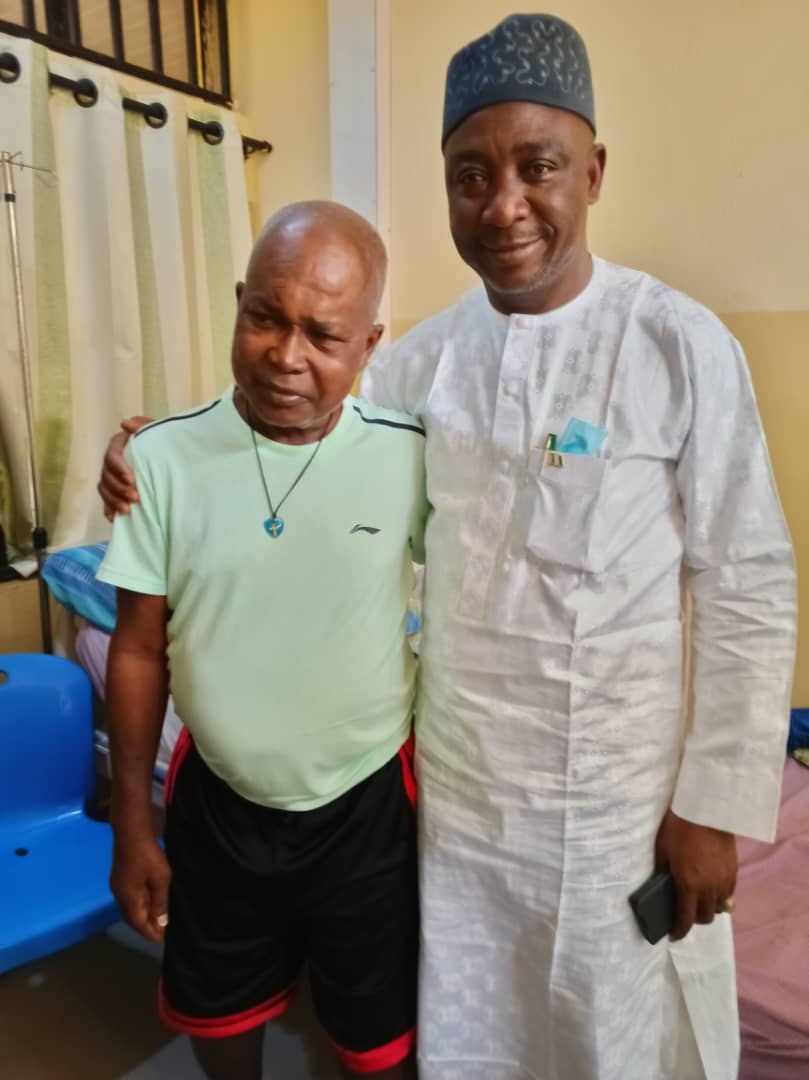 President of Nigeria Football Federation, Alh. Ibrahim Musa Gusau has visited former Nigerian International, Henry Nwosu who is hospitalised in Asaba , the Delta State Capital.
The NFF President was at the hospital on Tuesday alongside NFF Executive Committee member, Sharif Rabi'u Inuwa Ahlan to check on the health status of the former Green Eagles Star  who has been suffering from an undisclosed illness.
Gusau who described  Nwosu as a national hero further noted he owe it a duty and responsibility to give the former Nigerian International  a "Pat in the back" at a  time when the former  ACB of Lagos midfielder is battling with ailment.

According to the NFF supremo " Today I am here in Asaba to check on the health status of  one of our unforgettable national heroes in person of Henry Nwosu."
Academic research ,publication pivotal to societal development-Commissioner.
"Nwosu's contribution to the development of our football cannot be overemphasised."
"At this trying time of his, I, on behalf of the NFF Executive Committee wish Henry Nwosu a speedy recovery and it is my believe that Mr. Nwosu will surmount this health challenge  God's willing."
A gifted midfielder in his hay days, Henry Nwosu was the youngest member of the victorious Green Eagles team that won the nation's  maiden AFCON title in 1980. He also scored Nigeria's only goal at the 1980 Olympics.