Galadima Knocks Nigeria Sports Handlers Over Laziness in Talent Development,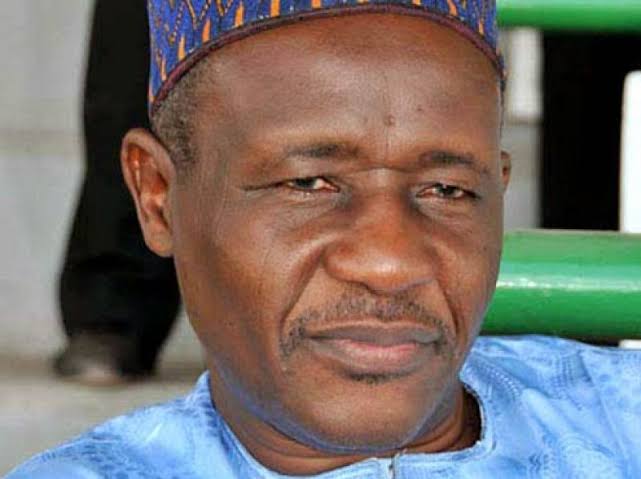 By Abdulgafar Oladimeji.
Former chairman, Nigeria Football Association , NFA Ibrahim Galadima(MFR) has faulted the administration, promotion and development of sports in Nigeria, noting that  the continuous  degenerating  global  status of Nigeria on the  sporting  arena could be attributed to laziness.
The outspoken sports administrator   stated that the absence of  clear  cut policies  on how  sports should be driven in Nigeria  constitutes parts of the factors that  has enrolled Nigeria on the path of total  failure.
Galadima in his remarks  on ( Thursday)at a one day workshop organized by Sports Writers Association of Nigeria, SWAN  Kano state chapter held at the conference hall of the Kano state Sports Commission with the theme "Early Warnings and Security Vigilance At Sports Events, he said "we re yet to clearly structure and drive the message clearly to say whether we   are in sports for business or  for leisure purposes."
"our sports is going through difficult times, certainly, the Kenyans have  a clear concentration, they  have  shown clearly where they belong by dominating marathon races, recently they came to Kaduna and stamped their dominance.
"The abundant talent in Nigeria remained untapped, no age group graduation, even if you are in Chad, you are considered as a foreign based athlete, we are now so lazy in identifying talents." Galadima lamented.
He alleged that lack of trust and confidence has  sent sponsors out of the industry, adding that potential brand sponsors are shying away from injecting their monies into  the industry for the fear of unaccountability.
Zoo United Unveils New Coach, Media Officer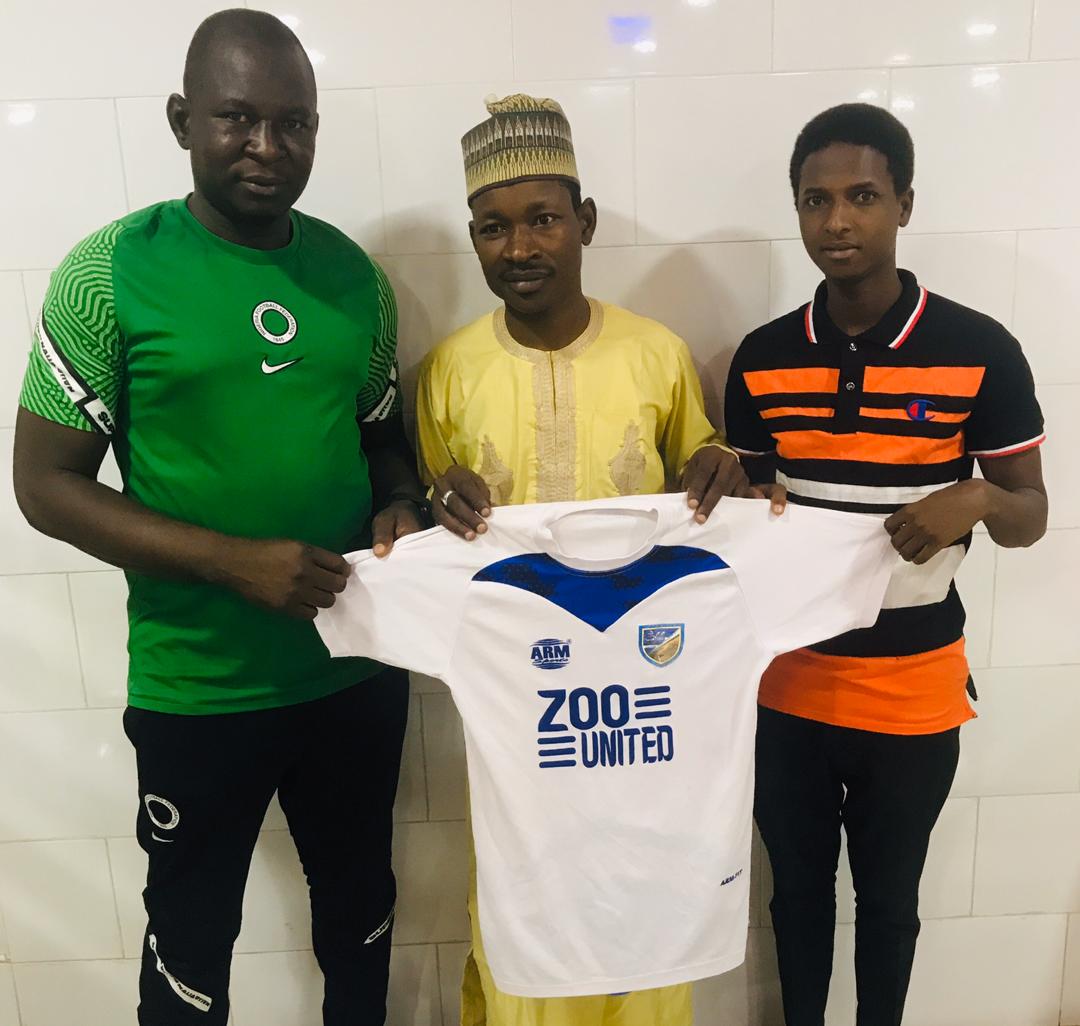 The Nationwide League One side Zoo United football club, Kano has unveiled the new Coach of the team Yunusa Hassan Imam and Media Officer Suhaib Auwal.
Speaking during the unveiling ceremony, the chairman of the team Muhammad Ibrahim Hassan Fairuz said they are committed towards repositioning of the team to be up-to standard that is why they appointed well experienced coach to lead the team and his assistant to serves as Media Officer.
The newly appointed coach Yunusa Hassan Imam has been in football activities for over 25 years as a player and coach where he recorded unprecedented achievements with unmatchable records.
He attended various coaching courses including Confederation of African Football CAF C license coaching course and National Institute for Surulere Lagos Nigeria (NIS) certificate and many more.
The well experienced tactician Yunusa has coached some of the famous clubs including Rarara FC, Shekarau Babes, FC Hearts Abuja.
Mai-Lafiya Peace And Unity FootBall Starts In Nassarawa
He also did his Industrial Training in Enyimba International FC of Aba, under supervision of coach Usman Abdallah.
Last season he was in Katsina United, where he served as Personal Assistant Coach of Coach Henry Ayodele Makinwa.
The club also announce the appointment of Suhaib Auwal Muaz as Media officer of the team.
While Suhaib Auwal is an all round journalist with vast experience in TV, Radio and online journalism having served in Liberty TV Kaduna, Freedom Radio Kano and now working with Daily News 24(Online Media) in Kano.
He is currently undergoing his Masters Degree in Mass Communication at Igbinedion University, Edo State.
Kano Pillars Fc Holds Nasarawa United FC TO A 1-1 Draw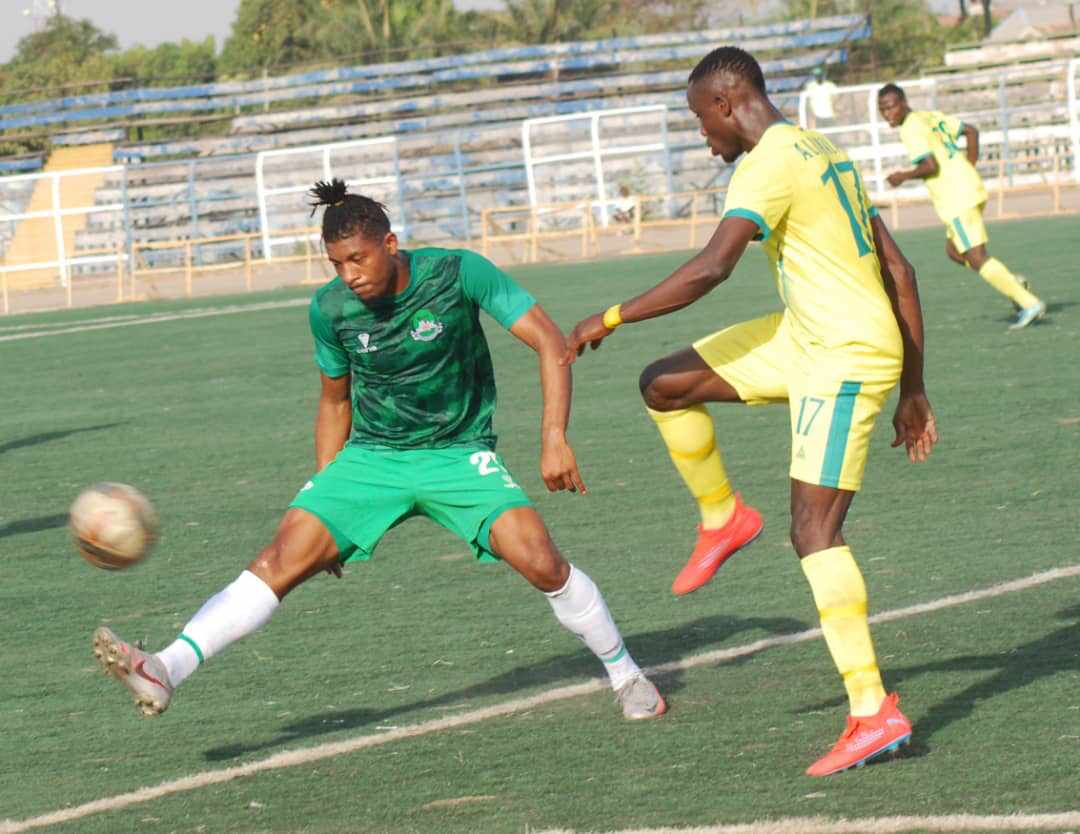 In the match day three 2020/2021 Npfl at Lafia stadium in Nasarawa state.
Nyima Nwagua who came from the bench put pillars ahead in the 46 minutes of play and Adamu Hassan put smile to the faces of the home team with Equilizer at 84 minutes of play.
In his reactions shortly after the match Kano pillars Fc Technical Adviser Emmanuel Lionel Soccia described the game as a good match were both team do their best.
Coach Emmanuel said his team deserved to go away with maximum three points but due to some technical issues all efforts prove abortive.
He explained that he is taking every match one after another and expressed his delight with performances of the team in the three matches they played so far in the season.
My attention now have been focus to the match day four against Plateau United in Ahmadu Bello stadium kaduna on Wednesday, coach said.
On his part chairman of the club Alhaji Surajo Shaaibu Yahaya Jambul commended Governor Abdullahi Umar Ganduje for his financial and moral support and urged him to do more to the team.
Alhaji Surajo Jambul said the team will move to Kaduna on Monday to be prepared ahead of week four clash with Plateau United on Wednesday at Ahmadu Bello stadium kaduna.
Breaking:Ibrahim Galadima Quits? Kano Sports Sector In Rumbles Between Political Appointees.
By Abdulgafar Oladimeji.
The executive chairman of Kano state Sports Commission Ibrahim Galadim has quit office, the impeccable source revealed.
Our check reveals that Kano sports have been breathing under the cold war from fragmented stakeholders and interest appointed into diverse sports offices created by the state government.
The source could not divulge the reasons cited by Galadima prompting his resignation,  a letter has been sent to Kano state governor Abdullahi Umar Ganduje notifying the governor of his decision to exit.
Our source said "Galadima has endured a long time of frustrations with the attitude of the state government toward his office.
"since he took charge at the Kano state Sports  Commission, the commission is underfunded, funds, even when approved, are not released in earnest for sports programmes, in some cases, the commission has to go borrowing, the last team that went for a national volleyball competition in Ilorin late last year,  , Galadima had to dole out monies from his private pocket to support the team.
"Kano Pillars handball team that travelled to represent the state in Abuja at last year Prudent Energy League had to travel on the stipend of N50,000,00 from this money which they paid hotels and feeding bills and allowances of the players, coaches and backroom staff.
The source further said, "there are backlogs of approvals for sports activities that were not released dating back to three years back, Galadima had to run the commission on overhead cost of one million Naira, from this amount casual coaches and athletes are been paid their monthly entitlement and other sundry expenses, the man  became frustrated."
An independent source blamed the state government for the unending  crisis in the sports industry in the state "how can we have a sports commission with Executive chairman in Ibrahim Galadima, we also have a ministry of youths and sports under a full commissioner of youths and sports, we now  have a now  SA on sports and we also have SSA on sports, you also have chairman Kano Pillars and other serious stakeholders and sports guru's  like the deputy governor,  the situation did become rowdy, all along it is war, Galadima  an elder statesman is now openly been subjected to ridicule from some quarters, he  had to throw in the towel."
Trump Promises Peaceful Transfer of Power
Our investigations revealed that Ibrahim Galadima, prior to January 1st 2021 has seized from going to his official office located at Sani Marshal road, the veteran sports administrator had also refrained from been chauffeured in his official car.
Our correspondent who visited the sports commission on Thursday afternoon reports that the official car attached to Galadima could not be sighted at the usually designated parking space within the premises of the commission, a source said "the official car assigned to  Galadima has been returned to the cabinet office.
"Our reporter gathered from a close ally of the former NFA honcho  that "Ibrahim Galadima for long has nursed the intention to resign from the commission, but he was been pressurized not to resign by some of us, who were close to him,  don't forget the relationship between him and Ganduje, they  both served as commissioners in the military administration, they have a long history together, we have been prevailing on him to shut the idea, but at this time I think he is totally fed up, those who claim to be politicians among those appointed into sports offices by the government have not helped matters at all, governor Ganduje should revisit the sector and make amendments.."
Further checks reveal that there is no harmony between the holders of the sports offices created by the state government, owing to the absence of scheduled duties between KSSC, ministry of youths and sports, SA Sports and SSA sports have given birth to duplication of duties, same sectional interest has breed intrigues, sabotage, and pettiness in the sector.
When contacted, the public relations officer, Kano state Sports Commission, KSSC, Abbati Sabo declined comments on the matter, he said "I can not confirm to you, since I am not in the possession of any official document confirming his resignation, or all that you have just asked me about Baba Galadima.
More details soon.