COVID-19 Pandemic and Continuous Closure  of Islamic Schools in Kano State, Nigeria.
By Dr Nuraddeen Danjuma.
This article is based on documented as well as anecdotal data generated between the months of March and July 2020 (after partial easing of COVID-19 imposed lockdown) and September 2020 (after release of guidelines for opening schools by the Presidential Task Force on COVID-19, Nigeria).
Indeed COVID-19 is a dreadful contagion. In an article contributed by Jessica Pickett, Ph.D. (a principal consultant with Tomorrow Global, LLC) on https://theconversation.com on June 4, 2020, to some extent COVID-19 could be deadlier influenza pandemic than the Spanish flu (A/H1N1); an extraordinarily deadly which claimed 50 million people globally, with 675,000 in the United States between 1918 and 1920 for various reason.

First, the statistics between December 2019 when it started and September 2000 suggests a worst scenario.
According to the World Health Organization on September, 11th 01:00 GMT+1 (the time I am writing this article), the number of reported cases for the world is 28, 040, 853 including 906,092 deaths in 216 countries, areas or territories. The situation in Africa suggests that the continent has 1,331,098 cases with five countries reporting most cases as follows:
South Africa (644 438), Egypt (100,557), Morocco (79,767), Ethiopia (62,578) and Nigeria (55,829). According to Nigeria Centre for Disease Control (https://covid19.ncdc.gov.ng, on Saturday 7:01am, 12 Sep 2020), the official figure stood at 56, 017and 1076 fatalities.
Nigeria's economy has plunged since beginning of the pandemic.
Earlier, the hemorrhaging effects of oil price shocks, mismanagement and weak policies caused Nigeria to devalue the official exchange rate of the naira by 15% against the US dollar on 20 March, 2020.
However, a further devaluation is highly likely in the latter half of 2020, breaching the 400 naira to dollar barrier because of pre-existing shortage of foreign exchange reserves and oil.
Indeed our dear Nigeria is in deep economic quagmire as well as became a social butterfly of the World Bank and IMF.
Nigeria currently ranks 14th in the list of fragile states with 97.3 behind Burundi, Haiti and Libya. These apply to its 36 states and Kano is my focus here.
Kano State, like Lagos in the South has been a pacemaker, a state which stimulates the north to move, and every northerner's destination. Kano is an apple core!; famously referred to tumbin giwa, ko da me kazo an fika (Kano is prosperous than any city in the Hausa land).
However this position is fast fading away as depicted by the latest handling of COVID-19.
According to NCDC the State has a total of 1728 cases and 54 fatalities as of 11th September, 2020.
With a population of ca. 20 million people as well as weak, dilapidated health care institutions and unpreparedness, Kano State is the third most hit state by the pandemic in Nigeria.
Sequel to the emergence of the disease in the state in April, 2020, several measures were taken including lockdown of all activities.
The lockdown was lifted in June in phases and fortunately, markets were opened for both local and international trade, land and air transport were also restored, stores and shopping malls reopened, parks and recreation centres opened, cinema and viewing centres reopened, event centres also. The government continued with its crowd gathering activities, some riskier and deadlier than the COVID-19 itself whilst schools remained closed.
Against the wish of Presidential Task Force (PTF), Lagos State despite highest number of fatalities in Nigeria announced date of resumption of schools.
Albert Einstein said "if you want to live a happy life, tie it to a goal, not to people or things".
Contrarily, Kano remained a mediocre and adamantly refused to open schools and so its younger sisters in the north except Kogi.
The state ruefully arrested and fined Islamic Education teachers and their schools while all social activities are ongoing. Kano, like it had never upheld Islamic principles and never accommodated scholars such as Al-Maghili (during the reign of Muhammadu Rumfa, 1463-1499) and Shehu Danfodio's disciples to mention but a few continued to lockdown schools.
According to Steve Jobs "Your time is limited, so don't waste it living someone else's life. Don't be trapped by dogma – which is living with the results of other peoples thinking". The effects of the lockdown, tough not empirically assessed are obvious and numerous.
As an illustration:
Crime Index: 56.99 for Kano while Lagos is 64.58 (numbero.com)
Rape and sexual assault: During the lockdown, Kano State recorded high rise of sexual assault cases. According to Sexual Assault Referral Center data, 127 cases of Sexual and Gender-based Violence were recorded from April and June, 2020 in Kano (Vanguard 10/09/2020).
One prominent case being the rape of six month old baby in June.
According to BBC on June 10, 2020 a man was arrested after 40 rapes in Dangora, Kano State, victims of his assault included 80 year old and a child below 10 years.
On Tuesday, 15th September, 2020 operatives of NAPTIP arrested a 53 year old businessman over alleged sexual abuse of two under aged girls in Kano.
Drug abuse:
On 25/06/2020 the NDLEA addresses a news conference on the commemoration of 2020 International Day against Abuse and Illicit Trafficking and mentioned that within the lockdown period, the Kano command had intercepted over 7 tonnes of illicit substances. Statistics showed that these include 787,937 kilograms of hard drug, 699,123 kilograms of psychotrophic substances, 87 kilograms of cocaine, 8 kilograms of Heroin and 4.3 kilograms of Cannabis Sativa.
The state command has also arrested 565 suspected drug dealers out of which 16 were females (Vanguard, June 26, 2020)
Those apart from phone snatching, theft, gansterism as other petty but metamorphosing big crimes in Kano.
Just last week a gentleman physiotherapist was killed by hoodlums while attempting to forcefully snatched his phone. Rest in peace brother.
The State's educational outlook is gloomy too. This little data tough not enough for justification may imply doom.
The educational statistics for 2018 and 2019 is not depicted here for correlation but rather implying some sense.
Literacy rate (6-14 AGES): Kano rate is 46.1% in 2018 below the national rate of 62% (Digest of Education Statistics, FME).
Out of school children: Kano ranks the highest in 2019 with a total of over 1.4 million (UNICEF).
Education disadvantage: Kano ranks 11 out of 23 Educationally Least Disadvantage States in Nigeria.
At this point my questions are:
What differentiate the markets, motor parks, shopping malls, recreational, viewing and event centres and Islamic schools in terms of adhering to COVID-19 protocols (such as social distancing and hand washing and use of face masks?.
What was the rationale of allowing such activities to continue while only schools remained locked?
Is the state government aware of the rising trends of societal and moral decay among youth resulting from COVID-19 related hardships including lockdown of schools?.
Lastly, it seems only Lagos is ready to move on and face the reality in Nigeria just as the Chinese and Americans at global level.
We in the north are still falling behind. According to Pierce Brown (Red Rising Saga, 2014) "men are not created equal; we all know this. There are averages. There are outliers. There are the ugly. There are the beautiful. This would not be if we were all equal. A Red can no more command a starship than a Green can serve as a Doctor!." Therefore, Kano State has a reputation to maintain against all odds.
I appeal with Kano State Government to accept both compliments and criticism as it takes both sun and rain for a flower to grow and raise the expectation of the common man.
The Federal Government and/or PTF cannot decide for us. According to Stephen King "Get busy living or get busy dying".
Nuraddeen Danjuma, PhD
Bayero University Kano
12th September, 2020
Harvard University Library Has 20 Million Books- Dr. Yushau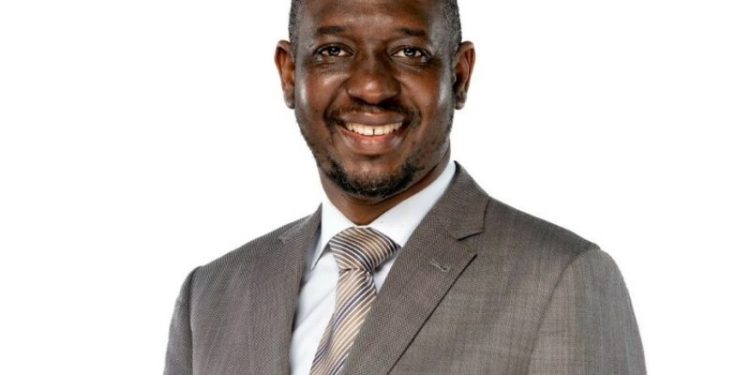 By Dr. Muhammad Jameel Yushau
The Harvard University experience is incomplete without discussing the abundant #learning opportunity offered by Harvard University library.
Harvard University has the oldest university library system in the United States. The library was established in 1638 and there are 28 libraries currently under the #university library system. It comprises 20 million books, 700 staff, 6 million digitized and publicly available items, 1 million maps and spatial data sets and 400 million rare items that include photographs, letters and manuscripts as stated by the university library page.
The Widener library, which is the largest and located at the Harvard Yard is where I enjoy spending part of my weekend. Widener library is an architectural edifice and a tourist attraction. Many visitors to Massachusetts State visit Widener Library as part of their touristic voyage.
A student is allowed to bring at least four guests to study in the library. So myself and my family utilize this opportunity especially during the weekends.
Nigeria's Yusha'u Appointed Harvard's Africa Policy Journal Editor
The Widener library was named after Harry Elkins Widener, a book collector, businessman and 1907 graduate from Harvard University. He died in the titanic accident of April 1912 along with his father. But his mother survived. The surviving mother gave $2 million grant to start the library in the name of her son. In addition to the 6 million digitized items, there are materials in 450 languages in the library.
Takeaway: The backbone of a university is the quality of its library. Contributing to the library is not the exclusive preserve of the university, but a public responsibility.
Dr Yushau is a candidate for the Mid-Career Master Program in Public Administration, and Editor-in-Chief of Africa Policy Journal

Collective action essential on Climate Change Action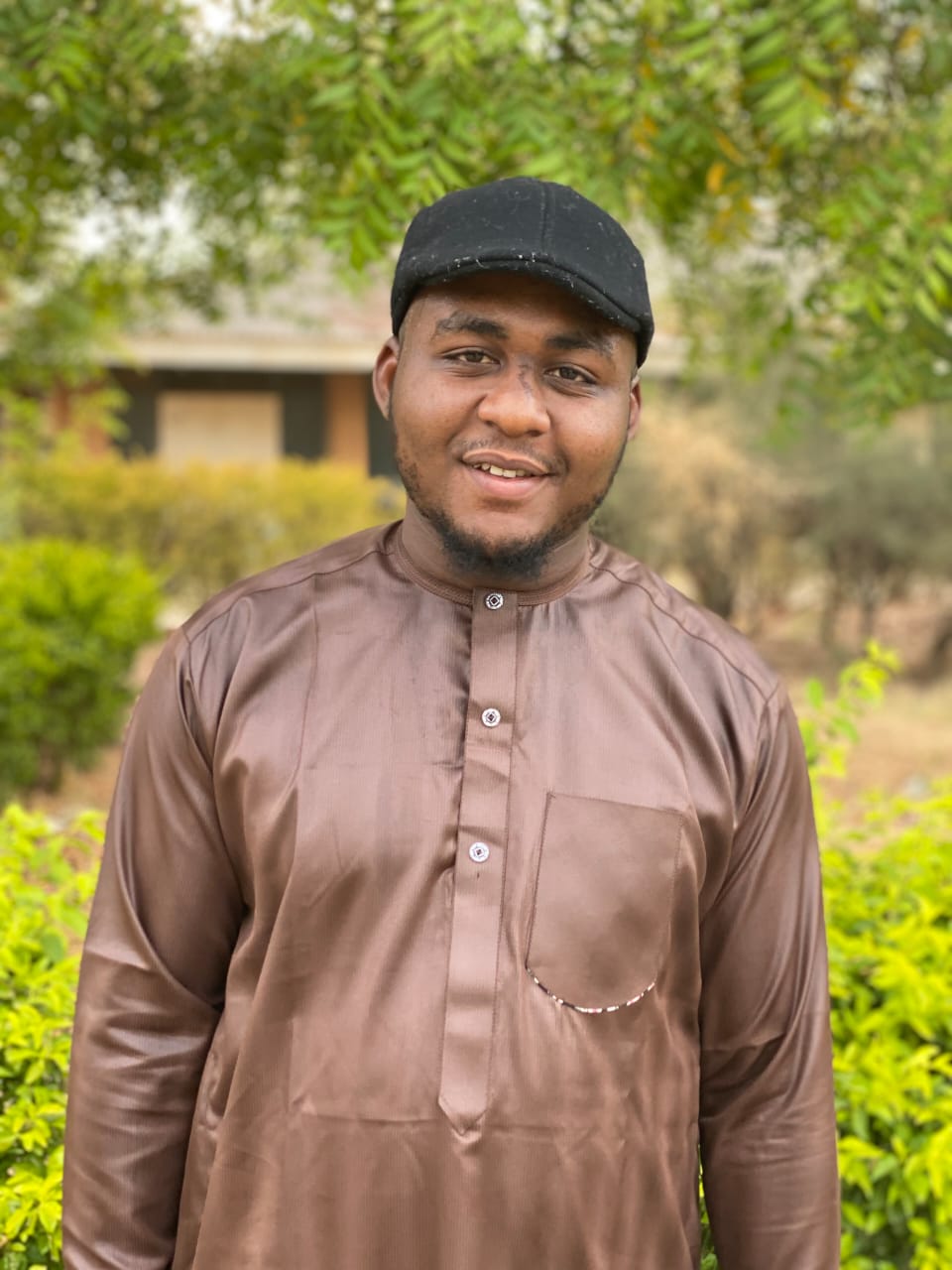 By Jibril Salisu Na'inna.
President Muhammadu Buhari's article that was recently published by the Washington post was apt and represents a strong voice of reason not only for Nigeria or Africa, but the whole world.
It is easy to rate it appropriately as an article conveying the right massage for humanity at a time the crisis in Ukraine is deflecting attention from the grim climate changes that are causing despair around the world.

The article has exposed the level of imbalance in some global agendas in which some countries and regions do not show sufficient commitment so long those countries or regions feel less affected by the devastating impact of climate change.
It is indeed true that the big economies are unwilling to stop or reduce their emissions that are responsible for global warming and climate change. And they are also shy of making the requisite agreed financial releases necessary to mitigate the impact of climate change,especially in developing countries.
President Muhammadu Buhari was on point when he advised the rich countries not to create the impression that the world cannot invest in its own safety against climate change.
"Don't tell Africa that the world cannot afford the climate cost of its hydrocarbons — and then fire up coal stations whenever Europe feels an energy pinch. Don't tell the poorest in the world that their marginal energy use will break the carbon budget — only to sign off on new domestic permits for oil and gas exploration. It gives the impression your citizens have more of a right to energy than Africans," he said.
NACGRAB Advises Farmers To Plant Climate Change Resilient Seeds
It can be recalled that the rich countries that contributed most to the climate crisis and pledged that to spend $25 billion by 2025 to boost Africa's efforts to adapt to climate change as the continent continues to struggle with drought, cyclones and extreme heat, as reported by Africanews.
But they have, sadly, failed to make that promise good."Governments have repeatedly failed to meet their commitments to the $100 billion fund for climate adaptation and mitigation in the developing world — for the mess their own industries caused."
Sharm El-Sheikh, Egypt where COP27 is holding has reawaken the consciousness of Africa to demand equal input and enough action with overall sincere commitment to confronting and mitigating the adverse negative effect of climate change facing the world especially the developing and poor countries with very low or no contribution to global carbon emission.
Indeed, Nigeria is not left out of the adverse crisis, the president reminded the world that Nigerian case was not different where he said "Part of my nation is underwater. Seasonal flooding is normal in Nigeria, but not like this. Thirty-four of the country's 36 states have been affected. More than 1.4 million people have been displaced" it is a verifiable fact, of which Jigawa state of northwestern Nigeria is the most affected state this year.
Nevertheless, for Africa to adopt resolutions of the conference fully enough, countries that made pledges to support developing countries must be committed and any source of survival that must left for the good, must firstly be substituted with an alternative means.
COP 2022 must be a truthful rise to act collectively so as to see more meaning and right actions taken ahead of next conference in 2023.
Jibril Salisu Na'inna is a student and pan Africanist wrote from ABU Zaria.
Jibrilsalisunainna @gmail.com
Intervention Of Elder statesman :Way Out For ASUU- FG Face OFF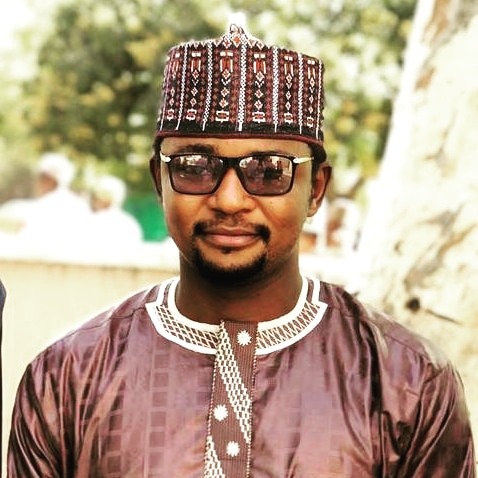 Abdurrahman Joji Adamu
The leadership of all University based unions should seek the audience and intervention of General Abdussalami Abubakar regarding the crisis and uncertainty of the Govt to address issues lingering in our Federal Universities, because the Federal government in my opinion, has adopted "competition" as the conflict mechanism tool to defeat ASUU and other University unions, The government is trying to satisfy their own desires at the expense of the other parties.
ASUU had in over the years being going on strikes, whenever they are on strike they table huge demands for the government to look into and addresses them, some of these grievances got considerate hiring by previous regimes and administrations. Part of the successes of ASUU strike overtime gave birth to tertiary intervention fund, which without tetfund intervention our Universities could have been like community public secondary schools.
This time around, the eight month strike had degenerates alot of war of words. looking at the aggressive nature of government ministers on the issue, series of meeting to resolve the strike were proved abortive until the intervention of the speaker of house of representative whom in his capacity and wisdom tried his best, ASUU agrees to back off.
It was apparent that all the striking unions were all tired and some are even ready for a fallback position. But the government in it inhuman nature has refused to give a compassionate attention on the matter by paying backlogs salaries to enable people go back to work, the repercussion had made so many of academic staff having no passion for their jobs anymore.

Terror Alert: Group Knocks U.S , U.K, Others For Going Public
Former president Goodluck Jonathan sometimes ago gave a highlight on how he solved the problem of ASUU then, in single day, without doubt we consider the statement of the former President as a challenge posed on President Buhari in order to take clue and expedite measures to resolve the strike issues, but the president gave an absent minded attitude on the lingering issue.
The essence of Government at whatever level is to provide leadership and service to the people. The arrogant nature of both ministers made negotiations deadlocked all times.
Those who think they are too big to serve should not be brought near public offices.
Ministers must not only be suitably qualified for their posts; they must also be willing to serve with all sense of expertise and humility.
With the inability of the ministers to make ASUU- cease fire on these stagnating negotiation and crafty promises, i think the president should re-visit the constitution in order to comprehend his presidential powers and duties accordingly.
Elder statesmen are seen globally as eminent senior members of a Nation especially : a retired statesman who unofficially advises current leaders. I believe the General can make peace out of these dilemma our Universities are facing. In record we have seen how the General chaired the peace accord committee in 2015 election and without doubt the committee conducted a brilliant work by making the power of incumbency irrelevant and opposition taking over the government.
I think the academics should search for a war veteran like him who has also fulfilled the promise of relinquishing power, perhaps he would advise the government impartially so they would understand.
Abdulrahman Joji Adamu
Write from Kano