Senator Abdulaziz Yari: A Rising Force in Nigerian Politics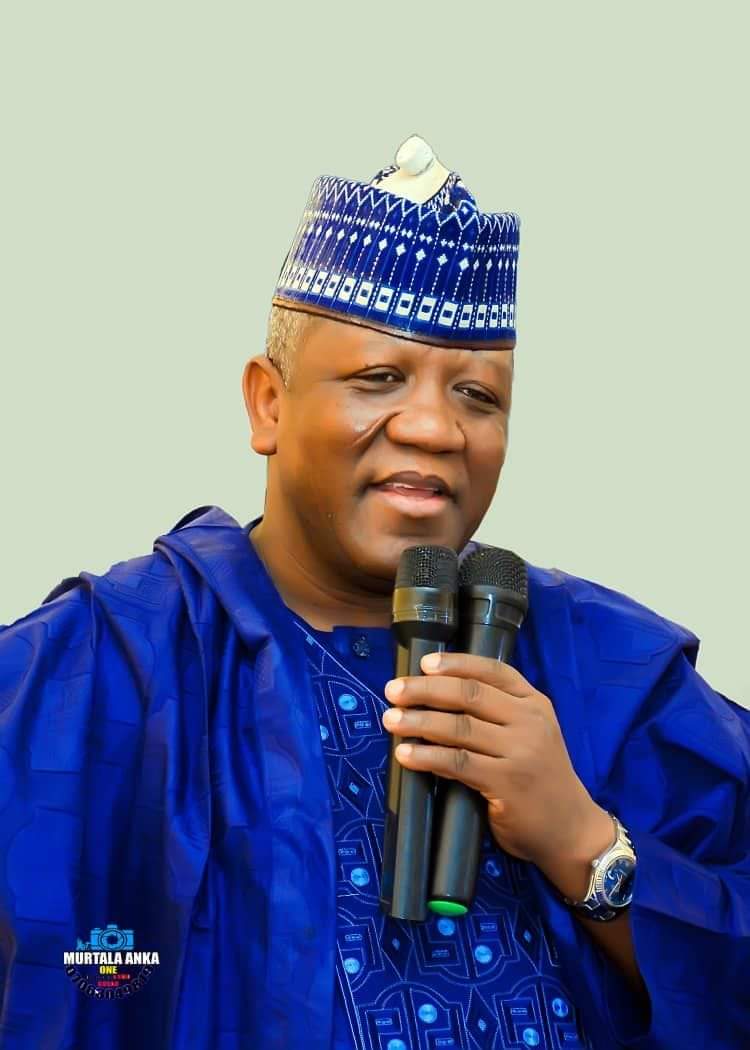 By Ahmad Jega
Senator Abdulaziz Yari, a prominent figure from Zamfara state, recently made headlines as he contested for the prestigious position of Senate Presidency against Senator Godswill Akpabio. While Senator Yari is relatively new to the Senate, his political journey and achievements thus far have not gone unnoticed.
Prior to his senatorial career, Yari served as the Governor of Zamfara state for two terms, from 2011 to 2019. His experience in governance and leadership has provided him with a solid foundation to navigate the intricacies of national politics. His tenure as governor was marked by notable accomplishments, and he gained recognition for his efforts in developing Zamfara state.
During the Senate Presidency contest, Senator Yari's performance was commendable, securing an impressive 46 votes. This achievement is particularly significant considering it was his first time contesting for the position. It demonstrates his ability to garner support and make an impact even as a newcomer to the Senate.
Beyond his political career, Yari is known for his philanthropic endeavors and his commitment to grassroots politics. He has established himself as a grassroots mobilizer in Zamfara state, connecting with the people and understanding their needs. This has not only earned him popularity among the local population but also highlighted his national acceptance throughout Nigeria.
Senator Abdulaziz Yari's participation in the Senate Presidency race signifies his ascension on the national political stage. As he rides the national ladder of Nigerian politics, he brings with him a wealth of experience, a strong grassroots base, and a reputation for effective governance. His presence in the Senate promises to be an influential and dynamic force, contributing to the progress and development of Nigeria as a whole.
Senator Abdulaziz Yari, in addition to his Senate Presidency bid, has been a staunch advocate for the independence of the legislature, aiming to avoid any perception of being a puppeteer. His decision to contest against the Southern Senate and certain politicians from his own Northwest geopolitical zone highlights his commitment to fair and competitive politics.
However, the aftermath of his unsuccessful bid for the Senate Presidency has brought some challenges to the Northwest region. The anticipated appointment of principal officers from the Northwest did not materialize, and this has raised concerns among Yari's supporters. Nevertheless, they remain hopeful and steadfast in their belief that Senator Yari will continue to prosper and play a significant role in the Nigerian political landscape.
Senator Abdulaziz Yari also contested against the Presidency's wish which as he wants to affirm the independence of the legislature
As Senator Yari moves forward in his political journey, his determination to uphold the principles of democracy and foster an independent legislature remains unwavering. With the blessings of Almighty Allah, his contributions to the Nigerian political process are expected to endure and flourish.
In conclusion, Senator Abdulaziz Yari's bid for the Senate Presidency against Senator Godswill Akpabio has thrust him into the spotlight. As a former two-term Governor of Zamfara state, his achievements and track record speak for themselves. His impressive vote count and grassroots mobilization demonstrate his growing national acceptance. Senator Yari's emergence on the national political scene is an exciting development that holds promise for his future endeavors and contributions to Nigeria's political landscape
Ahmad Musa Jega is the Head of Kebbi State Community in Kano
Juicy Ministries and the Geo-Political Zones of their Respective Senior Ministers.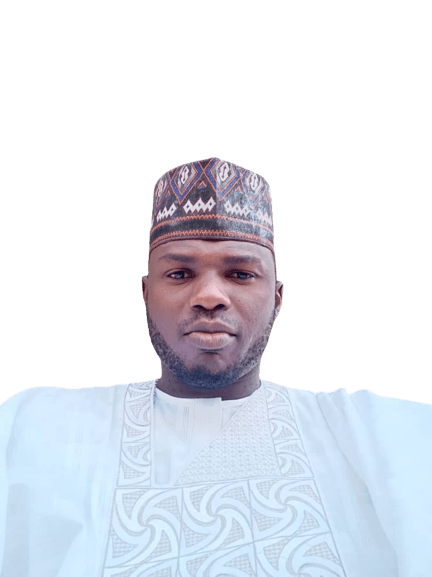 By Abubakar Sadiq Dauda
The region of the bosses of the Super Ministries i.e. Ministries that have either a large budget size for capital expenditure or juicy parastatals under its supervision are as thus:
Works – South-East
Transportation – North-East
Power – South-West
Petroleum – South-South
Gas Resources – South-South
Finance – South-West
Communications – South-West
F.C.T. – South-South
Interior – South-West
Marine – South-West
Aviation – South-South
Defence – North-West
Police Affairs – North-East
Education – North-East
Health – North-East
Agriculture – North-East
Solid Minerals – South-West
Humanitarian – South-South
Take it or leave it, the North-west and the North-central zones did not get their fair portions, due to the fact that, this administration secured more votes in the Northwest and North-central zones combined, if compared to the total score secured in the remaining four Geo-political zones combined.
Read also: Ministerial Nominee's: Between Fair Proportions and Political Relevance.
However, delivering his remark after the swearing-in, President Tinubu reminded the Ministers that they are ministers of the Federal Republic of Nigeria and not Ministers of a particular region or state.
I want to believe and pray that the Ministers will be fair to all states and regions in terms of project delivery and job allocations.
Sadiq is a political analyst and observer, writes from Kano and can be reached via, sadiqdauda55@gmail.com
EXCLUSIVE:Crisis in Former Governor Ganduje's Camp Halts President Tinubu From Sending Ministerial Nominations From Kano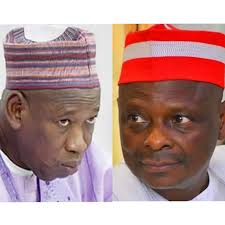 Last week, President Bola Ahmad Tinubu submitted 28 ministerial nominations, excluding 11 states, including Kano. A source revealed to NIGERIAN TRACKER  that the former Governor of Kano state, Abdullahi Umar Ganduje, is insisting on submitting the name of APC returning officer for the Gubernatorial election in Kano, Engineer Rabiu Suleiman Bichi.
The source added that the APC Governorship candidate is now sending emissaries to Governor Ganduje, urging him to submit his name as the ministerial nominee from Kano.
President Bola Ahmad Tinubu promised two ministerial slots for Kano, one for the NNPP National leader, Senator Rabiu Musa Kwankwaso, and one from the Gandujiyya camp of former Governor Abdullahi Umar Ganduje. Since Ganduje did not scale through the hurdles required to become a minister in President Tinubu's cabinet, the President gave him the right to nominate a minister, which is now causing tensions within former Governor Ganduje's political camp.
The source also informed NIGERIAN TRACKER that when President Bola Ahmad Tinubu submits the next nominations from Kano, it will be Senator Rabiu Musa Kwankwaso, the NNPP National leader, and one other nominee to be chosen by former Governor Abdullahi Umar Ganduje.
Another source has informed NIGERIAN TRACKER that the camp of the defunct Action Congress Of Nigeria in Kano, led by President Tinubu in the 2007 and 2011 elections, is insisting on appointing the Gubernatorial candidate of the party in 2011 and former Deputy Governor Of Kano state, Engineer Abdullahi Tijjani Muhammad Gwarzo.
The reasons given by former ACN stalwarts for President Tinubu appointing Engineer ATM Gwarzo into his cabinet are that President Tinubu is known for rewarding loyalty, and being his long-time ally, Engineer Gwarzo is among the most suitable candidates for a ministerial position in Kano.
Accordingly, President Tinubu is expected to contact the former Governor of Kano state, Malam Ibrahim Shekarau, despite currently being in PDP, due to his role in the formation of APC in 2011.
The source also mentioned that President Tinubu is not rushing to appoint ministers from Kano, as the appointment may have the blessings of the 14th Emir of Kano, whom President Tinubu may contact before finalizing the list from Kano.
Exclusive:Tinubu's Plan to Strengthen Political Base: Kwankwaso Considered for Cabinet Position"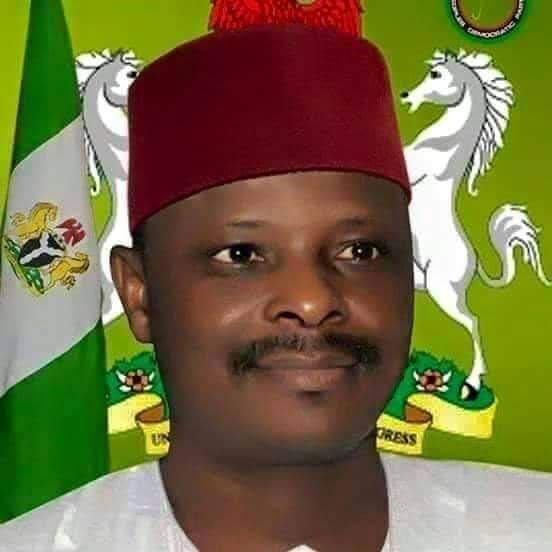 In order to consolidate his political base across the country, strong indications have shown that President Bola Ahmad Tinubu has finally decided to bring in NNPP National leader, Engineer Rabiu Musa Kwankwaso, into his cabinet.
A source, who is privy to the situation, informed NIGERIAN TRACKER that Senator Rabiu Musa Kwankwaso has made it to the list of ministerial nominees of President Bola Ahmad Tinubu.
Before being sworn in on May 29, 2023, indications emerged that there were twists in the effort to make Kwankwaso one of President Tinubu's cabinet members. However, the former Governor, who used his political influence to capture the whole of Kano, faced stiff opposition from the APC led by the former Governor of Kano, Dr. Abdullahi Umar Ganduje.
It was reported that Kwankwaso laid down some stringent conditions that could not be met by President Bola Ahmad Tinubu. Despite that, Tinubu still wants to make him his cabinet member due to the political influence of Senator Rabiu Musa Kwankwaso.
The Senate was expected to read the names of the nominees, including Kwankwaso's name, but the Senate adjourned to the following Tuesday.
The source confidently said, "Kwankwaso's name is on the list because President Bola Tinubu is highly interested in working with him. He was impressed by how Kwankwaso's party, NNPP, captured an important state like Kano.