Making Digital Skills Meaningful to Girls and Women: A Journey to a Difficult Handshake and Conversation
By Y. Z. Ya'u, CITAD
While discussing with participants of the Digital Livelihood for rural women and girls conducted by the Centre for Information Technology and Development (CITAD) and supported by the Association for Progressive Communications (APC) in Itas, Itas-Gadau Local Government of Bauchi State. I was taken aback by the repeated celebration of digital systems as capable of providing jobs at home for women.
The aspect was that the potential for women to work from home is culturally non-disruptive and should be welcome. Most of the girls were happy with this. The training of film and video editing as well as digital photography in particular seemed to excite the girls more than anything. Some of them opined that with the cultural practice of having men celebrating weddings for example outside the house and women inside the country, women or girls who are skilled on film and video editing as well as photography could find ready-made market,
I can understand this as the girls live in the context in which the horizon of most girls is clouded by the ABU syndrome and all that all aspire to quickly get married and raise children. Independent means of livelihood comes a distant priority. The first time I came across the ABU was angry, why should all the girls want to go to ABU and not Bayero University, Kano. the university I was lecturing. My ignorance was revealed when one of them explained that ABU did not stand for Ahmadu Bello University but Aure Bautar Ubangiji (Hausa, loosely meaning "Marriage is a Worship of Allah"). For many of these girls, the first instinctive gut was that digital skills will enhance their marriage. Which is good in itself.
However, as the training continued to unfold, they began to imagine a different way of using their skills. Some see it as a means to improve their education, update and move to higher institution of learning. Some saw a window of venturing out into professions that they ordinarily consider outside their reach. For example, 22-year old Bilkisu Gambo Idris of Itas Local Government Area of Bauchi State explained that having learn a number different aspects of digital skills including website design, Coreldraw and Online Marketing, plans starts that her dream is to start an online business but due to the lack of capital is yet to start but the training encouraged and inspired her to further her education to the advanced level.
Hauwa Baffa Sulaiman of Itas community, aged 20 years described the training as an eye opener and the essence of her life because now she has started advertising her make-up business on the Internet especially Facebook and Instagram pages. Fauziyya Yakubu age 23, from Jamaare is now using social media platforms to advertise her digital skills to train other women at home. She has found an add up way of addressing the gender digital divide by driving digital skill lessons into the homes that were initially a block against further learning.
In the end, they came to accept digital skills not just as something that will make them better wives but also make them better human beings and living a meaningful and productive life. However, it will seem that in this logic, the emancipatory aspect of digital skill is undermined and subverted and re-directed by a patriarchal conditioning, making the question pertinent: is digital skills enough to address the economic and political marginality of women?
Clearly, women are politically excluded in the country. But more than even patriarchal control, the main factor for this is the economic marginalization of the women.
Women are relatively poorer than men and constitute the largest number of those living under the poverty line. It is for this reason that some researchers have referred to poverty as having a feminine face in Nigeria.

If the economic status of women can be improved, they will be able to engage as equal actors in the political realm and thus be in a position to address some of policies and practices that continue to hold them down. The poor economic condition of women has meant that they have a low affordability index for digital access.
Addressing the economic marginality is important to addressing the gender digital divide in the country. However, while it is a necessary condition, it is not a sufficient one.
The digital divide is not just about access and empowering women economically while important will not in itself solve the digital marginalization of women. And while skill is an important enabler, it too is not enough.
To deal with the gender digital divide in a subversive manner, we need to deconstruct cultural norms that inhibit the effective use of the digital technology by women. Surprisingly, the experience from the digital livelihood program shows a less controversial path in which two things worked out well.
First, men did not feel threatened by their daughters and spouses learning digital skills that will make them better partners to their husbands. In other words, seeing the seeming digital skills compatibility with cultural norms of the society makes it easy to break resistance and barriers to learning.
Second, once the learners get emersed, they get their horizon broadened. In this sense, there seem to be a double subversive appropriation of digital technology: first, patriarchy subverted the libertarian impulse of technology to drive it to domesticity.
Having accepted this, the girls then re-subverted this to go beyond domesticity and begin to make effective use of digital technology in ways that go to seed and enhance personal livelihoods for them, thus opening the way for independent means of livelihood and being active economic agents of their own.
Drawing from the above is the inescapable conclusion that bridging the gender digital divide is beyond addressing the four conventional pillars of awareness, availability, accessibility, and affordability. No doubt, we all need to be aware about what digital technology can do in transforming our lives and society before we can make the efforts to embrace it. Embracing it of course requires its availability, which is beyond individual choices or effort we make.
Government in particular has greater role in making digital technology available to the citizens, and particularly, to girls and women. What policies and programmes a government deploys to address availability will invariably play role in addressing affordability, though affordability is also beyond just technology policies because it is signposted by the economic status of the people. Finally, accessibility would include making digital education not just in the privilege colonial language of higher education but also in local languages that citizens speak and engage with so that they can see technology not as something external but as part of daily lived social being and a necessity. That means teaching digital skill in our first languages.
But more than anything, addressing gender digital divide will require an honest handshake across genders. This is because gender digital divide is part of the wider gender development divide and cannot be addressed in isolation of this wider issue. The exclusion of women in the policy spaces and other digital space spaces is not accidental. It is the construction and imagining of these spaces as masculine by patriarchy.
Addressing these requires understanding masculine fear of the internet.
Masculine fear about the internet is rooted in the reaction of men about the communication space that digital systems, particularly the internet have given to women. But it also seen in the fact while men think the internet will expose women to bad influence, they do not think that they too could be exposed to the same bad influence. Within the realms of power discourse, women who engage with the internet are demonized as wayward, of easy virtue and generally as "prostitute", etc.
The handshake has to bring both men and women into a mutual dialogue on technology. Men and women should work to deconstruct the myths around the internet. Men and women should work together to discuss how the internet is a tool that can help rather than subvert family structures. Ultimately, men and women have to work together to overcome the constraints that patriarchy has placed before women in the use of technology. The handshake is not an easy conversation.
On the part of males, it signals acceptance to give up on some privileges while for women, it requires rethinking of normalized ideas.
The digital livelihood is one example of a handshake, a conversation involving parents, spouses, daughters, and other community gatekeepers. It allowed the fears to be on the table and in an open conversation, not on combating any social norm but on opening spaces for learning for girls to seek self-actualization. We need more of these conversations and handshaking to make substantive progress in closing the gender digital divide and ending gender digital marginalization in the country.
Wake up North-Abubakar Sadiq Dauda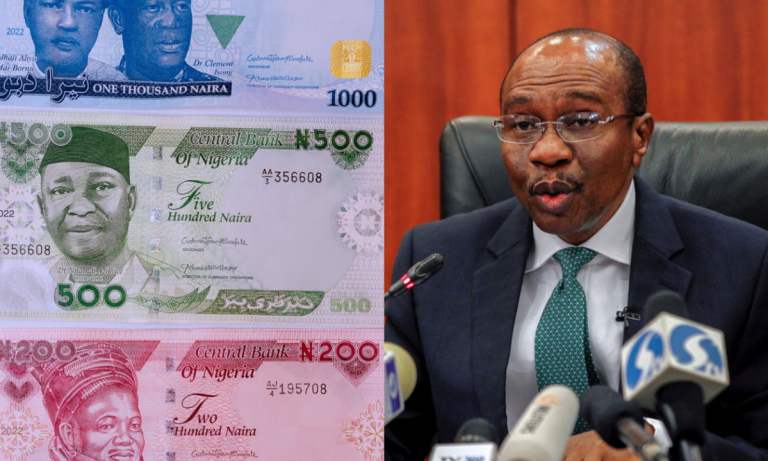 By Abubakar Sadiq Dauda
It is absurd that my Northern brothers are nagging and complaining over the unavailability of the new redesigned currency when we can transact using POS machines, online banking and USSD.
So far, many southerners are unperturbed with the happenings. The complaint, curses and insults is mainly coming from the North. It is ridiculous that the masses and average persons in the North are hailing our politicians for opposing the monetary redesign scheme, not knowing that the politicians are crying because it is going to affect their chances in the upcoming elections if the policy is not reversed or extended.
BUK's Best Student, Usman Gezawa Passed Away

I can't fathom how the unavailability of the newly redesigned currency affects any smooth transaction of any kind when there are many online payments platforms, numerous POS terminals in our shops and markets.
The North must learn to embrace technology. We must not relegate ourselves to second division when it comes to education and technology. Even against many odds, we must wise up. We must equip ourselves with basic knowledge in areas of communications and technology.
It is a clarion call, let us wake up!
Sadiq writes from Kano. Can be reached via sadiqdauda55@gmail.com
The Falling State Of Businesses In Nigeria-Umar Ismaila Isa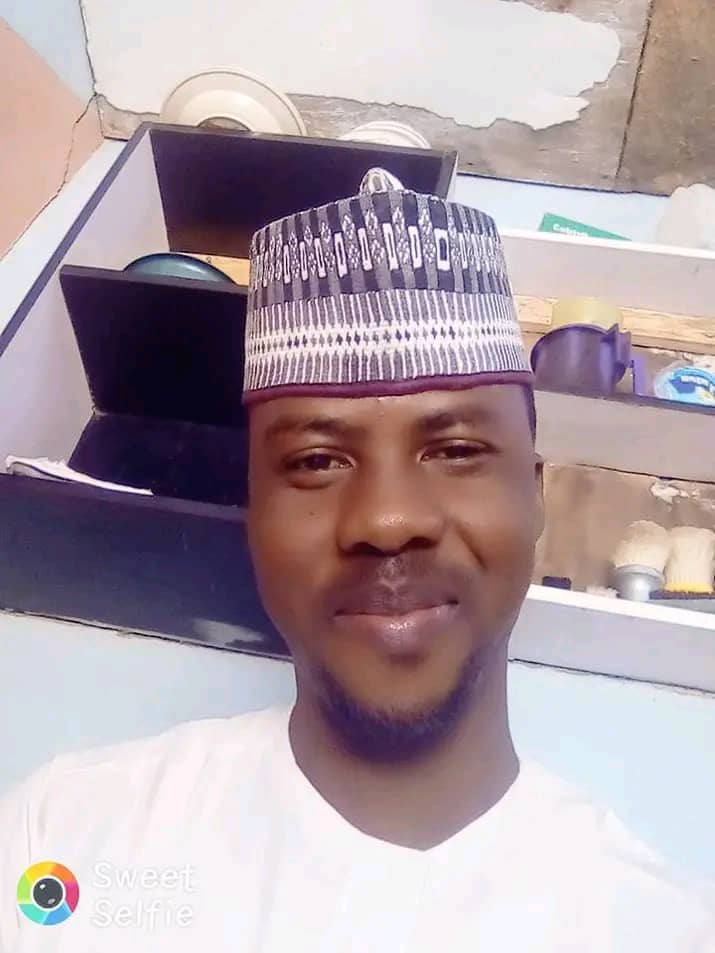 By Umar Ismaila Isa
Its saddening, psychologically and traumatically worrying that in our today's Nigeria, the major employers of labour are not just falling, but also wobbling, humbling, crumbling and collapsing like packs of cards much to the chagrin of other African countries that have long been venerating and reverencing and referencing Nigeria's economy as the giant of the continent. How are the mighty falling.
Some of the factors responsible for these colossal falls are partisan political influence, interest as well as corruption which had brought businesses in Nigeria to their humble knees, specifically the micro, small and medium enterprises, while also not staking claims for even common macroeconomic factors like recessions, insecurity, government debt, exchange rate and high-interest rates.
As we speak, there were over 41million MSMEs in Nigeria in 2017. which have as at 2022 dropped to about 35 million.
Breaking News: NUJ Expunges NOA, non practicing ministry of information and LG staff
No doubt, failure to provide value money can make customers disgruntled and avoid patronage, so also poor inventory management, failure to differentiate product and services in a highly competitive environment, and strong bargaining power of buyers which can as well cause business failure, not mentioning weak economy, tax burden, high exchange rate, lower purchasing power, high inflation, money running out being in the wrong market, lack of research, bad partnerships and wrong allocation. All these undoubtedly in no small measure can cause business failure.
Also, Challenges like rising cost and reduced revenue, poor power supply, restrictive economic policies, foreign exchange hike, high cost of production, insecurity, high inflation rate have drastically reduced the number of MSMEs which were over 41million in 2017 and now ar about 35million in the just last year 2022.
The data from the bureau of labor statistics isn't encouraging at all, as it shows that approximately 20percent of new businesses faile during the first two years of operation, 45percent during the first five years and 65percent during the first ten years, while only 25percent makes it to 15 years or more.
In Nigeria, MSMEs account for 48percent of the Gross Domestic Product, (GDP), 96percent of businesses, 84percent of employment in the the country, according to a pricewaterhousecoopers report, and also the three CCCs which are concept, capability and capital. So it's worthwhile to make sure that before engaging in any business that you make sure you have the basic concept, capability before investing your capital.
As a matter of fact and emergency, beyond the rhetorics, there are practical ways government can create the right environment for businesses to thrive increase, the ease of doing business, eliminate multiple taxations of MSMEs, encourage public-private partnerships, improve power supply, tackle the issue of foreign exchange hike, because with the rate of inflation in the country many businesses can't survive.
The government and other necessary authority have to take measures to save the country before it's too late, and the time is now especially as we prepare to elect another president in less than 40 days from now that will take the baton of leadership from President Buhari.
Umar Isa is a business writer and analyst. He writes from Kano and can be reached via issihbaba@gmail.com

What Axe Does Governor Yahaya Bello Has To Grind With The Ohinoyi?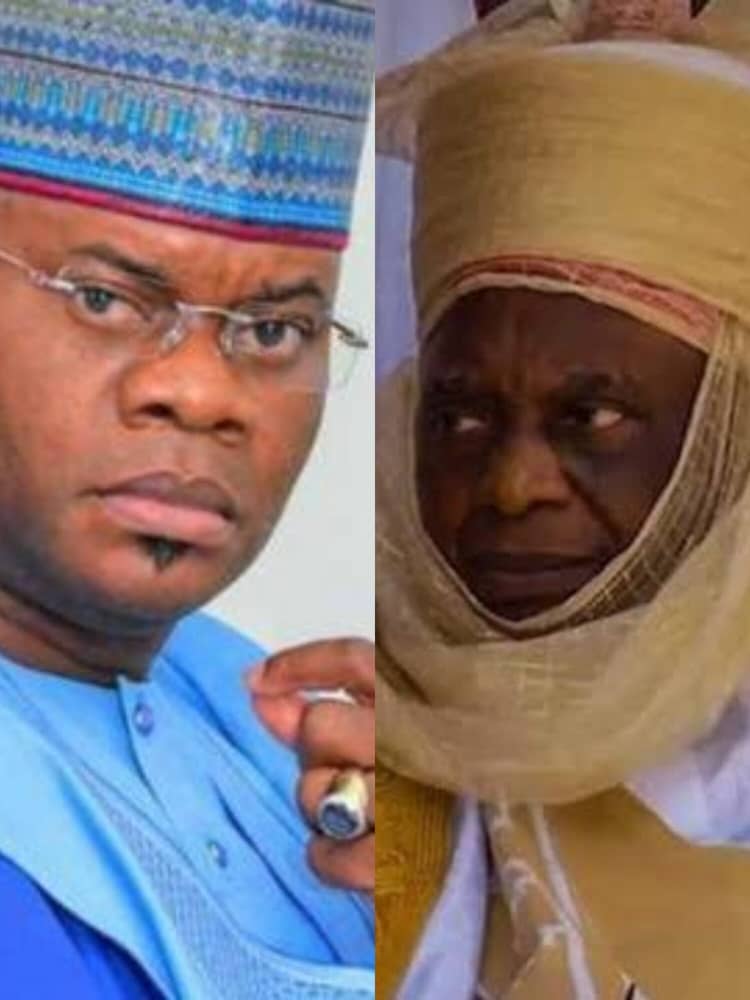 By Ozumi Abdul
I read in bathed breath the query letter issued by the Kogi state government to the paramount ruler of Ebira Kingdom, The Ohinoyi of Ebiraland, Dr Ibrahim Ado dated 5th January 2023, wherein the revered and venerated traditional ruler was indicted and inculpated for his failure to come out of his Azad Palace to welcome President Muhammadu Buhari during his last year December's visit to Okene to commission the legacy projects of Governor Yahaya Bello's led administration in the place, particularly the newly built Okene Reference Hospital and the refurbished official Ohinoyi palace.
Therein in the query letter signed by the state's Director of Chieftaincy Affairs, Enimola Eniola, the Ohinoyi was shotgunned and impelled to reply to it within the 48 hours from the day it was issued, being on the 5th January, 2023.
As a concerned and full fledged son of the soil, I became seriously concerned, perturbed and disturbed, hoping for the very best way these two illustrious sons of Ebiraland can diplomatically meander through the egoistic duels that has subtly been marring their relationship since the coming on board of this Kogi state's government.
I fervently prayed for the abatement of the seeming gloom of doom that is looming large, if the relationship between the Ohinoyi and the governor gets deteriorated, and breaks down beyond repairs.
God forbid, I dreaded, and still dreading the unfortunate Kogi version of Ganduje versus Sanusi debacles and faceoffs in Kano state, the one that led to Sanusi Lamido Sanusi || being deposed as the 14th Emir of the ancient city of Kano, by the Abdullahi Ganduje led Kano state government.
I dread the fact that the relative peace Ebiraland has been enjoying since the coming on board of the Yahaya Bello's led administration might soon be stymied and once again shrouded in the tumultuous state of yester years, when in Ebiraland life was "Nasty, Brutish, and Short": Yes, that you can't take that away from this Yahaya Bello's administration in Kogi state, because his administration stemmed the tides everything insecurity in not just the Kogi Central alone, but the entirety of the state; he came and restore parity and sanity in the state that was hitherto ravaged by the activities of different cells of gun-trotting and gun-fighting non state actors.

Worryingly though, one thing that is, and will surely be of great concern to every Ebira son and daughter, is the umpteenth running subtle battles between the Ohinoyi and the governor; the battles rumours have it in some quarters that are more of "patriarchally historical" than egoistical; because one will surely be mystified to know that the Ohinoyi can be served a query letter for his failure to come out of his palace to welcome President Buhari during his visit to Okene, without a prior official letter noticing him of the president's purported visit to his domain from the state government, coupled with the fact that bomb went off right in front of his palace on the scheduled day of the President's visit, where about four people lost their lives, as well as the destruction of the barricading fence of his Azad palace.
In other northern states for instance, particularly the core northern states like Kano and Zaria Emirates, where reverence and veneration for their paramount rulers (Emirs) are given unequal premium, whenever a president goes visiting to their (the Emirs) domains, he is usually led by the governors of the states to their palaces, where he (president)pays homages to them; then proceed together to the venue(s) of the event(s) in which purpose(s) the president goes to the state. Then, why is ours different and have become embarrassing subject of discourses in both conventional and social media?
Why is Governor Yahaya Bello exuberantly dancing to the sound of the destructive drums of sycophantic naysayers who don't mean well for him and his government? Why is he being lulled by the metaphoric lullaby and mendacity of power, power that is only transiently tenure-bound; believing he has an axe or axes to grind with the Ohinoyi, a nonagenarian at that who is old enough to be his grandfather?
Governor Yahaya needs to halt these dances that may hurt and haunt him even after the expiration of his tenure as a governor. He needs to thread with caution so that he won't walk the tight rope of life after the conclusion of his tenure as a governor.
The fact that the Ohinoyi responded to the query, though days after the 48 hours the Kogi government impelled him to answer the query, with sheer wisdom, maturity and equanimity does not necessarily mean that the nonagenarian is overtly contended with being maligned and contemned by the state government in such a ridiculous and ludicrous manner.
A proverb in my native Ebira parlance has it that when a dog is on the cusp of public-glare disgrace, he will be all of sudden be inflicted with sores right at the back of its head, and out of the reach of the leaking of its tongue, because leaking the sore will endear the sores' quick healing. May Governor Yahaya Bello never be such proverbial dog.
Ozumi Abdul is a staff Columnist in Arewa Trust.
He can be reached via Abdulozumi83@gmail.com