Aisha Buhari: The Downtick Of Human Rights And The Uptick Of Human Wrongs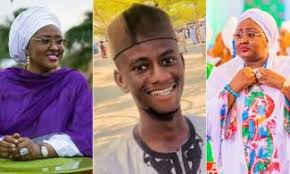 By Bala Ibrahim.
I am writing this article in pain, great pain, for reasons that have to do with my training and calling as a journalist, my conscience, or my moral sense of differentiating the right from the wrong, and how these values play a guide, in shaping my behaviour as a person. For the avoidance of any ambiguity, and in order to circumvent any misinterpretation on the position from where I am talking, I must make it clear that I am writing in my personal position as a Nigerian, a Human being, and one that believes in the ambition of the rule of law. Therefore, should this article offend anyone, please, I should be held personally responsible and completely accountable, because I am not speaking on behalf of anyone or any institution, but my humble self-YUSUF BALA IBRAHIM.
For sometimes now, the Nigerian news space is AGAIN filled with the unpalatable stories of the wilful misconduct of the First lady of our dear country, Hajiya Aisha Buhari. I used the word again in capital letters on purpose, to make the reader understand that unpleasant stories about the First lady are not just regular, but fast becoming commonplace, with the latest saying she has turned herself into a puncher, using the official residence of the President, as the ground to fight with her fists, for the simple reason of defamation. Yes, defamation, which the dictionary describes as, the action of damaging the good reputation of someone, slander or libel. A kind of character assassination.

I am not a lawyer, as such, I can not claim knowledge on the proper stands of the law with regards defamation, but I studied in English language, a segment of which was even in England, where I also worked. Hence, I can say with authority, that I know the ambition of the dictionary with regards the word defamation. I am also conversant with the meaning of right and wrong, as they apply in any civilized society- the intended destination, or dream of Nigeria.
A large segment of the press has reported on the latest misconduct of the First lady, but for reasons of consensus with their correctness in reportage, I would quote the British Broadcasting Corporation, BBC, which had an interview on the subject matter, and reported thus:
"An undergraduate of the Federal University, Dutse, Jigawa State, Aminu Adamu, has been languishing in detention after security officials comprising the police and men of the Department of State Service, arrested him over a post on Twitter alleging that the wife of the President, Muhammadu Buhari, Aisha, was feeding fat on poor people's money. Aminu's uncle, Shehu Azare, in an interview published by BBC Hausa on Monday, said the victim's father, Mallam Ádámù, was not aware of his arrest until about five days later. Appealing to the First Lady to release Aminu, Azare said Aminu's father was not aware of his son's condition until one of his friends informed him.The uncle said, "His father did not know about his arrest. It was five days later that one of Mallam Ádámù's friends called and told him that his son had not been seen in school for about five days. That was last Monday.Then a day after, Aminu called his father and told him what was happening, that he was arrested and taken to Aso Rock by the wife of the President, Muhammad Buhari, beaten, scolded and was arrested somewhere".
Mining Site Massacre And The Military's Muffled Messages
Arrested for days in an undisclosed location, beaten and scolded for alleged defamation? Good God! This is not the ambition of those who crafted our laws. When I asked a lawyer friend of mine, What is the punishment for libel in Nigeria? He said,
Section 375 of the Criminal Code Act states that "any person who publishes any defamatory matter is guilty of a misdemeanor and is liable to imprisonment for one year." He also added, "any person who publishes any defamatory matter knowing it to be false is liable to imprisonment for two years". He didn't say the person should be abducted from his location, taken to another location for beating, scolding, or endless detention.
Another lawyer argued differently, saying the person will not go to jail. It is a "tort" or civil wrong. This means that if a person/organization makes defamatory statements, the person affected may seek compensation for their damages as a result of the defamation, through a personal injury lawsuit. No mention is made that the person should be abducted from his location, taken to another location for beating, scolding, or endless detention.
For God's sake, from where is Aisha Buhari drawing her powers? I am happy to hear that God had since came to the rescue, as she is said to be on admission with a fractured leg, occasioned by the drama of wilfully taking the law into her hands. In the history of Nigeria, no First lady had disrespected the position of the First lady as Aisha Buhari, who seems to be doing it with reckless abandon.
Our memories are still fresh of a similar misguided treatment she gave to Mallam Mamman Daura, the nephew of President Muhammadu Buhari, a businessman and retired civil servant of repute. History has recorded Mallam Mamman Daura as a prominent member of the old Kaduna Mafia, that comprised a group of Nigerian servants with interest in the interest of the north, including those who helped in raising Aisha to her level today.
I don't know how conversant Aisha is with History and current affairs, but she needs to be reminded of the saying of Lalu Prasad Yadav, the Indian politician and president of the Rashtriya Janata Dal, former Chief Minister of Bihar, former Railway Minister of India, and former Member of Parliament, that, in DEMOCRACY, POWER IS NOT PERMANENT.
If she doubts Mr. Prasad, she may wish to ask Madame Patience Jonathan, her immediate predecessor and the most abused and disparaged First lady of Nigeria. Yet, she kept to the meaning of that adjective, patient. By tolerating the insults without becoming annoyed, or turning herself into an Aisha, the puncher.
What Axe Does Governor Yahaya Bello Has To Grind With The Ohinoyi?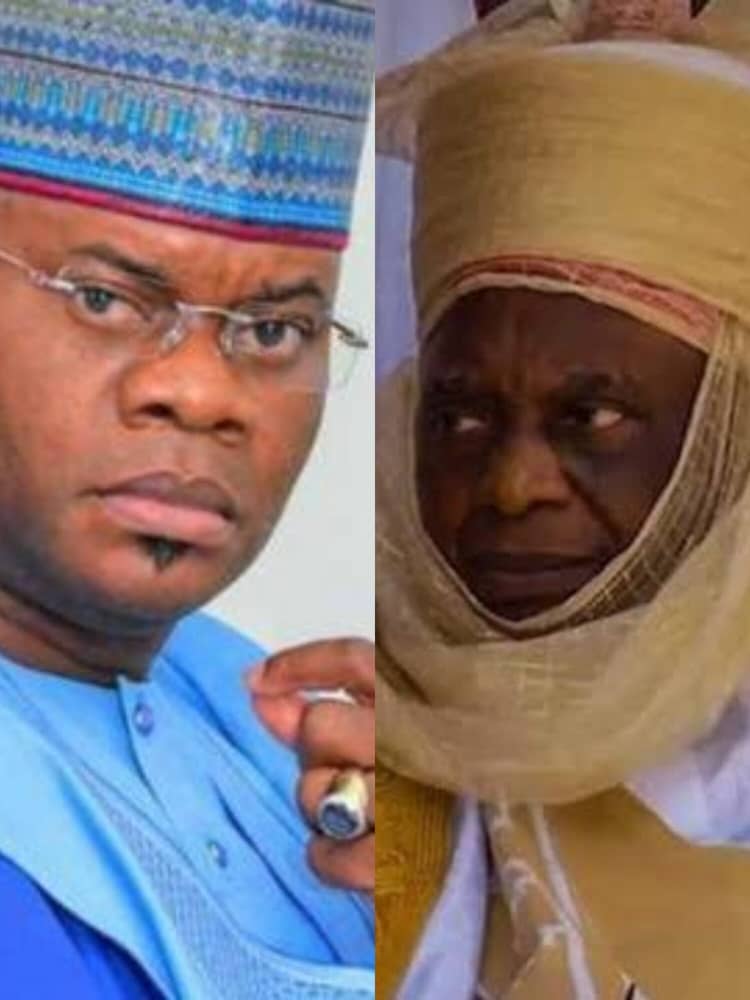 By Ozumi Abdul
I read in bathed breath the query letter issued by the Kogi state government to the paramount ruler of Ebira Kingdom, The Ohinoyi of Ebiraland, Dr Ibrahim Ado dated 5th January 2023, wherein the revered and venerated traditional ruler was indicted and inculpated for his failure to come out of his Azad Palace to welcome President Muhammadu Buhari during his last year December's visit to Okene to commission the legacy projects of Governor Yahaya Bello's led administration in the place, particularly the newly built Okene Reference Hospital and the refurbished official Ohinoyi palace.
Therein in the query letter signed by the state's Director of Chieftaincy Affairs, Enimola Eniola, the Ohinoyi was shotgunned and impelled to reply to it within the 48 hours from the day it was issued, being on the 5th January, 2023.
As a concerned and full fledged son of the soil, I became seriously concerned, perturbed and disturbed, hoping for the very best way these two illustrious sons of Ebiraland can diplomatically meander through the egoistic duels that has subtly been marring their relationship since the coming on board of this Kogi state's government.
I fervently prayed for the abatement of the seeming gloom of doom that is looming large, if the relationship between the Ohinoyi and the governor gets deteriorated, and breaks down beyond repairs.

God forbid, I dreaded, and still dreading the unfortunate Kogi version of Ganduje versus Sanusi debacles and faceoffs in Kano state, the one that led to Sanusi Lamido Sanusi || being deposed as the 14th Emir of the ancient city of Kano, by the Abdullahi Ganduje led Kano state government.
I dread the fact that the relative peace Ebiraland has been enjoying since the coming on board of the Yahaya Bello's led administration might soon be stymied and once again shrouded in the tumultuous state of yester years, when in Ebiraland life was "Nasty, Brutish, and Short": Yes, that you can't take that away from this Yahaya Bello's administration in Kogi state, because his administration stemmed the tides everything insecurity in not just the Kogi Central alone, but the entirety of the state; he came and restore parity and sanity in the state that was hitherto ravaged by the activities of different cells of gun-trotting and gun-fighting non state actors.
Worryingly though, one thing that is, and will surely be of great concern to every Ebira son and daughter, is the umpteenth running subtle battles between the Ohinoyi and the governor; the battles rumours have it in some quarters that are more of "patriarchally historical" than egoistical; because one will surely be mystified to know that the Ohinoyi can be served a query letter for his failure to come out of his palace to welcome President Buhari during his visit to Okene, without a prior official letter noticing him of the president's purported visit to his domain from the state government, coupled with the fact that bomb went off right in front of his palace on the scheduled day of the President's visit, where about four people lost their lives, as well as the destruction of the barricading fence of his Azad palace.
In other northern states for instance, particularly the core northern states like Kano and Zaria Emirates, where reverence and veneration for their paramount rulers (Emirs) are given unequal premium, whenever a president goes visiting to their (the Emirs) domains, he is usually led by the governors of the states to their palaces, where he (president)pays homages to them; then proceed together to the venue(s) of the event(s) in which purpose(s) the president goes to the state. Then, why is ours different and have become embarrassing subject of discourses in both conventional and social media?
Why is Governor Yahaya Bello exuberantly dancing to the sound of the destructive drums of sycophantic naysayers who don't mean well for him and his government? Why is he being lulled by the metaphoric lullaby and mendacity of power, power that is only transiently tenure-bound; believing he has an axe or axes to grind with the Ohinoyi, a nonagenarian at that who is old enough to be his grandfather?
Governor Yahaya needs to halt these dances that may hurt and haunt him even after the expiration of his tenure as a governor. He needs to thread with caution so that he won't walk the tight rope of life after the conclusion of his tenure as a governor.
The fact that the Ohinoyi responded to the query, though days after the 48 hours the Kogi government impelled him to answer the query, with sheer wisdom, maturity and equanimity does not necessarily mean that the nonagenarian is overtly contended with being maligned and contemned by the state government in such a ridiculous and ludicrous manner.
A proverb in my native Ebira parlance has it that when a dog is on the cusp of public-glare disgrace, he will be all of sudden be inflicted with sores right at the back of its head, and out of the reach of the leaking of its tongue, because leaking the sore will endear the sores' quick healing. May Governor Yahaya Bello never be such proverbial dog.
Ozumi Abdul is a staff Columnist in Arewa Trust.
He can be reached via Abdulozumi83@gmail.com
Nigeria Inflation And Its Effects-Usman Isah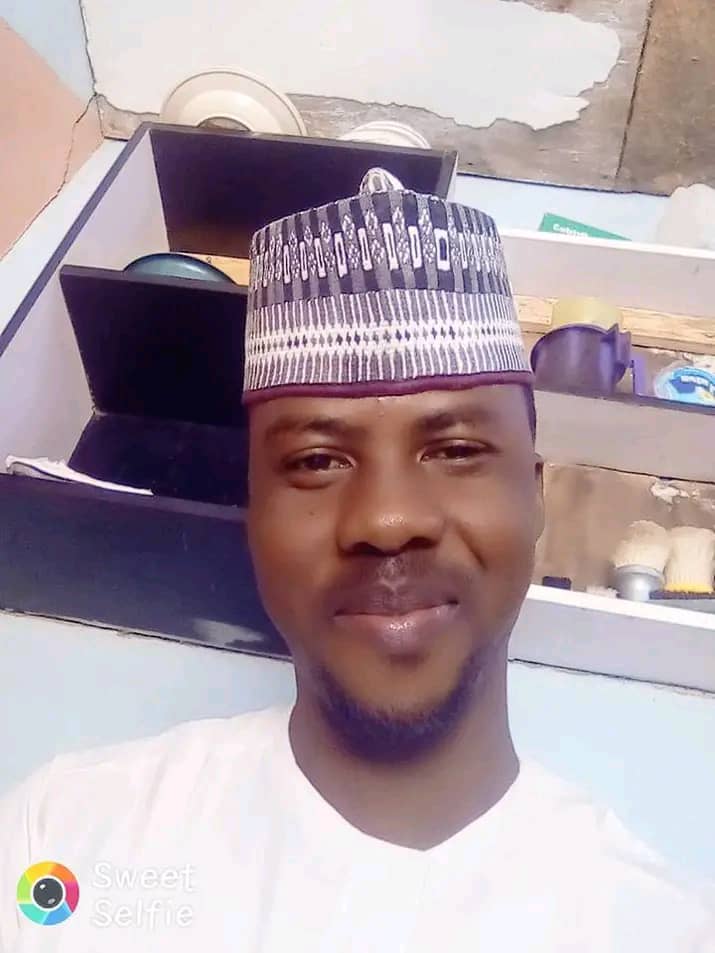 By Usman Isnaila Isah
In 2021, the country's inflation rate stands at 17 %, even though it fluctuated substantially in recent years. It tended to increase through 2002 – 2021 period ending at 17 % in 2021.
The only question begging for billions of answers is why inflation in Nigeria skyrocketed so high. According to the national bureau of statistics (NBS), the rise to a sharp increase in demand ahead of the Christmas season, import cost hikes due to the depreciation of the naira currency and a rise in production cost.
the NBS explains that the rising inflation rate was caused by soaring food prices disruption in food supply chain, rise in import cost due to the currency depreciation and increase in the cost of production.
First-ever Books on Radio Politics and Sojojin Baka are released
Inflation is a a serious problem for a country like Nigeria grappling with sundry issues like insecurity and poverty.
For instance, unlike in advance nations such as the US and Japan where some levels of inflation is tolerable to stimulate economic activities, Nigeria inflationary trend is detrimental to its growth due to its structural deficiency, logistics problem and insecurity among others.
High inflation tends to worsen inequality and poverty; because it hits income and savings harder for poorer or middle income households than wealthy households that have recently escaped poverty could be pushed back into it by rising inflation.
Problems Of Inflation In Nigeria
Inflation is a major drive of poverty in Nigeria, and other several macroeconomic problem such as insecurity, inadequate infrastructure, exchange rate hike, poor economic policies and debt upsurge. In an inflationary environment unevenly rising prices inevitably reduce the purchasing power of most consumers and this erosion of real income is the single biggest cost of inflation.
It also hurts the economy and consumers in 3 major ways, such as less purchasing power, less savings, loss of goods and services.
Basically, there are two main types of inflation, which are, Demand pull inflation and Cost push inflation. These two types of inflation usually cause an increase in the overall price level within an economy. Inflation high rates can be curbed via effective monetary and fiscal policies, and this implies that the government must manage the exchange rate via an effective monetary policy, encourage exportation, encourage and improve made in Nigeria if possible subsidized the dollar, and encourage the marketers.
Government must as a matter of fact show sincerity of purpose and real political will if it desires the country to pull out of the current inflation rate that the country currently finds itself.

Addressing The Crisis Of E Waste In Our Country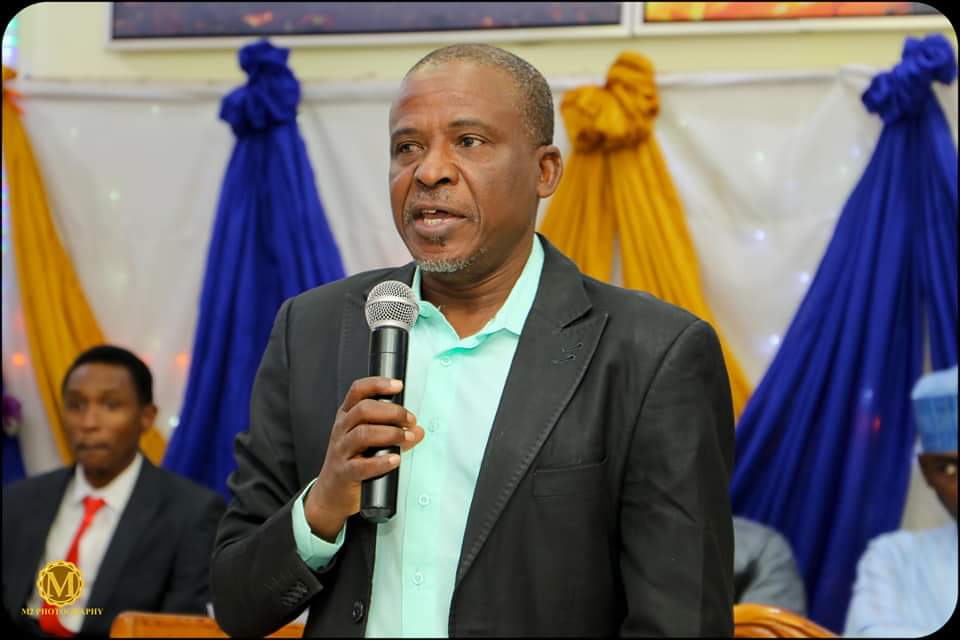 By Y. Z. Ya'u, CITAD
Technology enthusiasts like most people are data-selective. When we want to show digital progress, we go for internet penetration figure or the more problematic one of PC and android phone ownership. But another statistical data that could also show progress would be to look at the amount of electronic waste that is generated in the country.
We will normally not use this because it has negative connotation, but it is an important issue to address. It is one of the crucial indicators of unsustainability of current digitization, the others being having to substitute fossil fuel with cleaner energy sources to fire our digital systems and the need to address carbon emission from the digital devices.

Across the country, in major cities and towns, you are likely to be confronted by the eyesore of heaps and pyramid of discarded computer boxes, out of service printers, scanner rollers, bodies of refrigerators, television cases, etc.
All of these constitute what is termed as electronic waste or more simply as eWaste. When electronic devices are no longer serviceable, they have to be thrown away as they are no longer useful. The rate at which this waste is produced is a proxy measure of the consumption of electronic goods.
However, rate of generation of wastes varies with countries that manufacture electronic goods producing far lesser amounts of eWaste than those that merely import for consumption, every other thing being equal, the reason being that imported goods for a number of reasons, have shorter life span than those left in the manufacturing countries.
(FRIDAY SERMON)True And Sincere Muslim Believer Cannot Be Deceived Twice!
The International Telecommunications Union defines eWaste as "items of all types of electrical and electronic equipment (EEE) and its parts that have been discarded by the owner as waste" This definition was adapted in Nigeria's solid waste policy.
However, the definition focuses on hardware items such as monitors, handset, etc. It leaves out the non-tangible eWaste such as heat released from the use of ICT systems. In the context of Nigeria, most ICT users will have their generating sets because of insufficient power supply, the emission from generating sets could be significant, thus can be considered a factor in global warming.
This part of the two-part on eWaste focuses on solid waste.
The increasing pyramid of eWaste across cities in the country is due to two factors. On the one hand is the poor enforcement of the relevant local laws and policies regarding disposal and management of eWaste by the government that that has allowed the importation of second-hand digital devices that are not properly screened, the result of which is that a lot of the import is actually ewaste. On the other hand, because of the collapse of the national currency, imported new digital goods have become generally affordable only to a few people in the country.
This has stimulated the demand for more second digital devices. Since secondhand devices have generally shorter life span, they quickly turn to waste and join the growing heaps of eWaste across the country.
There are three sources of eWaste in Nigeria. The first is the obsolesce of equipment and devices. Of recent, this has increased with the importation of second-hand devices as more and more people cannot afford new ones.
The share of second-hand EEE is significantly increasing in the country. In 2010, a study undertaken for the United Nations Environment Programme (UNEP) by Ogungbuyi, O, Nnorom, I, C, Osibanjo, and M. Schluep found the share between new and used EEE was about 50%/50%.
This ration must have greatly change with second probably nearly 90% today. The increase in second-hand EEE is driven by low purchasing power and poverty.
The second source is the illegal importation of eWaste. While importation of wastes is illegal, there have been instances of such importation. In 1988, Italy shipped 18,000 barrels of toxic waste marked to a village in Delta State. In 2013, a Ship (MV Marivia) with two containers of eWaste was apprehended. Such importation takes place across the ports and are able to get through because of corruption in the port system and only get exposed due to some disagreement or action of whistleblowers. In this context, it is difficult to estimate the amount of eWaste that gets into the country. In addition, about 30% of second-hand imports were estimated to be non-functioning (therefore need to be declared as e-waste). UNEP report estimated that for 2010, at least 100,000 tonnes of e-waste entered the country illegally.
UNEP survey also found that large quantities of used e-waste are imported with used cars.
A third contributor to ewaste is the local assembly of electronic goods. There are broadly three types of assemblers.
The first are those who assemble items like refrigerators, radio, etc. The second ones who came to the scene in the 1990s are assembling computers. These are relatively large-scale organizations producing their brand of computers.
The last category consists of small-scale assemblers of non-branded computers. What is common to all the three is that they import completely knocked down parts (CKDs) and assemble them in the country.
There are four common ways of dealing with eWaste. One is the collection of the wastes and incinerating them in specifically designated places.
This seems the easiest but not necessarily the best or the safest. For one, a number of the components of eWaste are neither biodegradable nor fire-destroyable and therefore even after incineration, a lot reminds as waste, occupying space and contributing to continued environmental pollution. In addition, both the emission to the air from the burning of eWaste and the seeping of by-products of the burning into the grounds have serious impact to the environment and therefore leave much to be desired.
A second option that has been used by richer countries is trading in eWaste in which countries with "wasteland" accept eWaste in return for payment from the countries dumping the waste. Nigeria had in the past had received waste as traded item, although now technically importation of waste is banned. Apart from the difficulty of getting a willing buyer, on a global scale this does not address the consequences of eWaste.
The third is built around the concept of recycle, repair and reuse, which requires the recycling for components from eWaste, repairing those that can be repaired and reusing those that can be used for other purposes.
This does not necessarily do away with the waste but rather turn some into useful inputs for either elongating the life span of some digital devices or creating new ones. This in a way serves two dual purposes: reducing the waste and also seeding the circular economy, that reducing consumption of materials for producing electronic goods.
Elongating the life span of devices in general is a response to the challenges of sustainability because it reduces the consumption of non-renewable resources, that are often obtained through environmentally destructive extractive processes that are in the long run not sustainable.
In this sense, while recycling, repair and reuse does not do away with waste per se, it implants a consciousness and practices of the move away from the linear economy of extraction and consumption of materials to a circular economy of repeated use and the uptake of renewable resources.
The 3Rs requires first, an organized and effective system of waste collection, sorting storing. It also requires equipment for pre-processing of wastes. And, finally, it requires skills for the recycling and reuse.
Luckily, in Nigerians, the recycling sub-sector is growing and has in fact transformed from mere concern with health issues to an economic one in which many people are now engaged in recycling as an economic activity. We need government to improve the situation through appropriate policy making.
A fourth strategy is the use of renewable and biodegradable materials for supporting the digital system. This once reduces waste and ensure your that infrastructure is based on sustainable basis. For instance, one of current work in adoption is the move away from steel-based telecommunication towers to ones made from bamboo trees.
Bamboo trees are agricultural product thus both renewable and non-extractive. In addition, wastes from cutting and sizing bamboo are completely biodegradable. This works through careful substitution. Like the 3Rs, government is called upon to support research and experimentation as well innovation to replace extractive components with renewable ones. For instance, it can do a policy to support large scale farming of bamboo in the country and promote its use in the increasing bird-nest of towers in the country.
We also need to challenge device designers and manufacturers to design with the concept of repair and reuse in mind against the current practice of increased decline in the life span of devices and quick to obsolescence that are embedded in current design practices as a means of maximizing profits for investors.
They also need to move from extinctive components to non-extractive. We must also guard against the use of proprietary components which makes it difficult if not impossible, for repairers to substitute components from one manufacturer to device produced by different ones.
In addition to taking the issue of the circular economy serious, the government needs to ensure the effective enforcement of relevant regulations relating to eWaste in the country.
The National Environmental Standards and Regulations Enforcement Agency (NESREA), an agency of the Ministry was established by law in 2007 with responsibility "for the enforcement of environmental standards, regulations, rules, laws policies and guidelines". In 2011, the government approved the National Environmental (Electrical/Electronic Sector) Regulations in 2011 as the key tool governing Electrical/Electronic waste in the country. In addition to NESREA, the Nigeria Communications Commission (NCC) by virtue of the article on equipment type testing, has power to regulate the quality and standards of devices being brought into the country. Also, in pursuant to the provisions of Sections 4, 70, 132 to be in conjunction with Sections 130 and 134 of the Nigerian Communications Act, 2003, NCC has a window to regulate eWaste in the country.
At the moment lots of second hand handsets get into the country through grey routes that escape NCC oversight. Similarly, NESRIA has not found effective ways of dealing with importation of second hand computers that are merely junk.
Finally, government itself needs to do more in this area. Although Nigeria is a signatory to the ITU, it has not taken measures to implement the decisions of the Plenipotentiary Conference of the ITU set in 2018 with respect to adapting recycling of e-waste to contribute to a global total of 30%​​ and have e-waste legislation to 50. It needs to act on this.