Top 50 Brands: Dangote emerges Most Valuable for the fifth consecutive year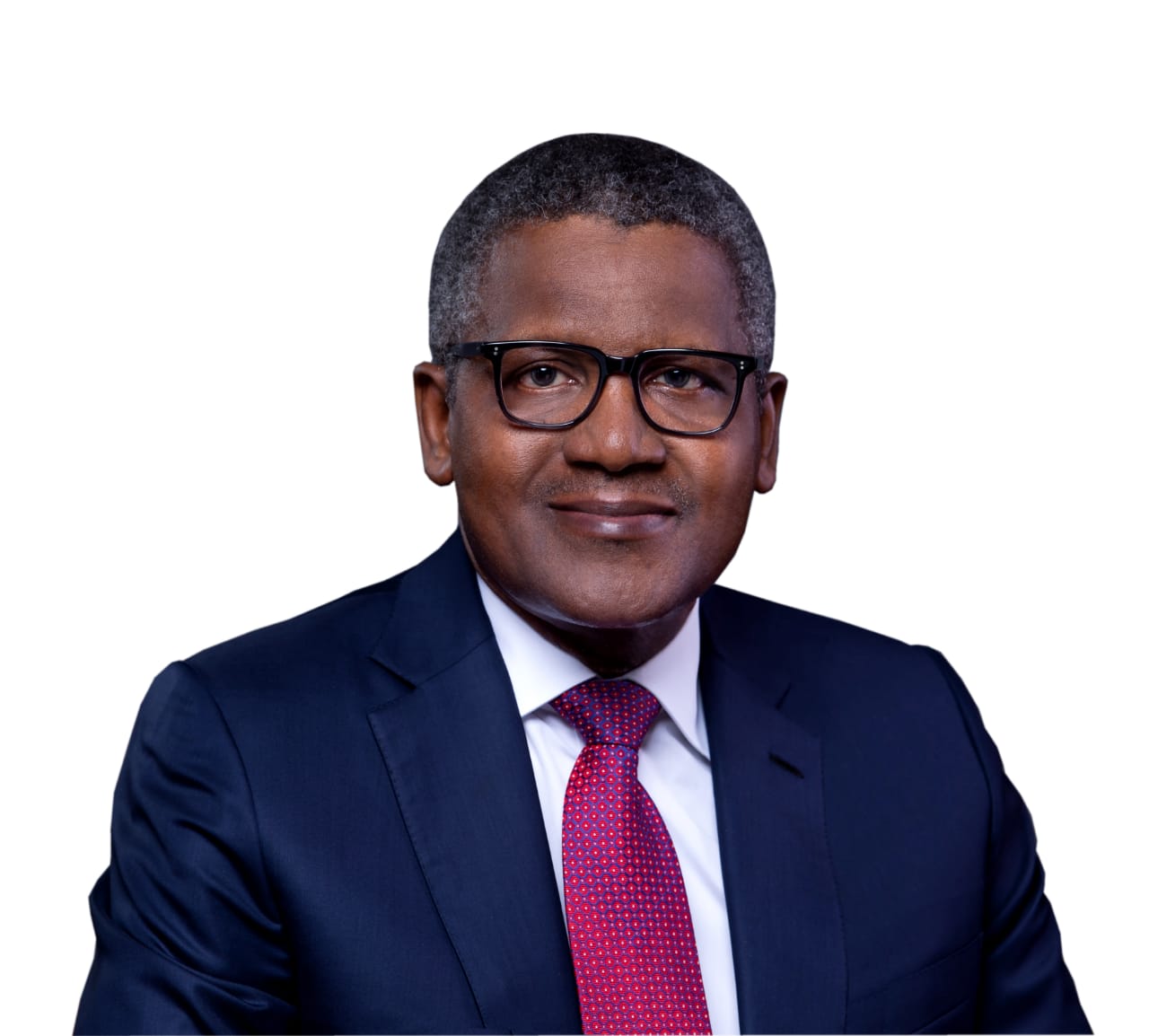 Dangote Industries Limited (DIL), has emerged as the Most Valuable Brand in Nigeria for a record 5th year in a row at the outcome of the 2022 corporate brand evaluation, conducted by the leading brand and marketing research firm, TOP 50 BRANDS NIGERIA.
Dangote emerged top with an aggregate score of 83.7 Brand Strength Measurement (BSM) Index score. This is followed by MTN, Globacom and Access Bank in fourth place.
Others among the top 10 are Airtel Nigeria, Coca-Cola, Zenith Bank, GTCO, First Bank and UBA at fifth to tenth positions respectively.
The annual top brands' evaluation report which is now like a report card, with which top corporate brands have an independent opinion about their brand performance, from the consumers' points of view has also become a sort of 'bragging' right and a source of pride for the brands that made the top 50 league table, particularly, those that took the lead.
In a press statement release after the public presentation, the rating firm said "The annual top brand evaluation is a qualitative, non-financial estimation of value of top corporate brands in the country. A measure of consumers' perceptions and how positive or otherwise towards a brand, and how this affects its overall strength, using the Brand Strength Measurement (BSM)index, a model that tests a brand's ability to deliver on its promise to the consumers from the consumers' points of view.
PMB And Nigeria:Anchoring The Argument On Adjuged Absenteeism
Chief Corporate Communications and Branding officer of Dangote Group, Anthony Chiejina said: "Dangote's emergence, for the fifth year consecutively, did not come as a surprise to industry watchers. The brand has steadily increased its influence in many African nations through the establishment of cement factories. It operates in about 13 African nations making it one of the most visible, recognized and admired brands in Africa"

In his address to the owners and promoters of the top brands, TOP 50 BRANDS NIGERIA CEO, Taiwo Oluboyede said, "Brand has become a critical differentiator that helps consumer's choice and also separates the top corporate organisations from the others and even much more. It is also consumers' buying choice justification" He likened the task of building formidable and continuously strong brand to a flower, he said "When you plant a flower, you keep watering and pruning it to grow and until it blossoms, and this you do for its lifetime" If you omit or forget to prune or water, regardless of how beautiful it is at the beginning, it dies. The same is applicable to brand. That is why we have seen brands that dropped from the 50-league table in recent times, while new ones emerge."
He said further "So, the responsibility lies with the owners and promoters to consistently maintain compelling propositions and live up to their promises. As we all know, it's not just about making proposition, but living up to its demands and consistently so. This is what makes a top brand."
For the 2022 evaluation, Nigerian-owned brands again dominated the top 10, with 7 brands. Dangote leading the pack, followed by Globacom, Access Bank, Zenith Bank, GTCO, First Bank and UBA
Five brands among top ten are banks while 3 are telecoms. Nine of the top ten were among the top 10 last year, with Access Bank making a dramatic leap to fourth place, effectively topping the Banking and Financial Services Categories.
Four brands, maintained their previous year's position among the top 10, while six of the top 10 had maintained top 10 positions for 7 years consecutively. Overall, 28 or 56 per cent of the 50 Brands are multinational brands, while 22 or 44 percent are Nigerian. PZ Cussons Nigeria Plc emerged as the highest gainer this year by moving up 10 places, from 38 last year to 28th position. Rite Foods, another Nigerian brand emerged as a first entrant into the annual brand ranking this year.
Fifteen (15) brands maintained their 2021 position- these are (Dangote, MTN Nigeria, Globacom, First Bank, Nestle Nigeria Plc, Guinness Nig Plc, Nigerian Breweries, Seven-up Bottling Company, Julius Berger, FMN Plc, Chi Limited, Oando Plc, Energies, P&G, Axa-Mansard and TGI.
Furthermore, the Banking & Financial Services category had the highest entries with – 11 brands, that is, 22%.  Access Bank topped the category, and consumer goods followed with – 8 brands. That is 16%. Dufil Prima Foods topped the list.
Conglomerates had 7 brands. that is 14% with Dangote Group on top, beverages came at the fourth place with 6 brands. That is 12%. Coca-Cola topped the category, Oil & Gas and the Insurance categories had 3 brands each, amounting the 6% each. Oando Plc and AIICO Insurance topped them respectively and electronics, mass media and Building & Construction Services returned with 2 brands each that is 4% for each. Samsung, Multichoice and Julius Berger topped their respective categories.
Meanwhile, agriculture and automobile have 1 brand each, an equivalent of 2% of the total top brands. Olam International and Toyota Nigeria topped their individual group.
In his contribution to the annual top brands' evaluation, Mr Olufemi Awoyemi, Chairman Proshare Nigeria said "First, it is commendable to see that in the evaluation process used in ranking the brands, professionals such as Chief Marketing Officers and Head of Corporate Communications and Reputation Managers. Eight (8) companies listed on the Nigerian Exchange Limited (NGX) made the list of top 10 brands in Nigeria. With the thorough evaluation process and degree of attention to detail evident in the report, the list indeed provides a true and fair representation of top brands by strength, popularity and potential in Nigeria.
Scarcity Of New Naira Notes: Nigerians Should Check APC Government Houses- Kwankwaso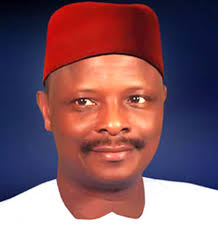 The presidential candidate of the New Nigeria People's party Engineer Rabiu Musa Kwankwaso has alleged that APC controlled states are responsible for the scarcity of new Naira Notes being experienced by Nigerians.
The NNPP Presidential candidate made the allegation in an interview with Nasiru Adamu El-Hikaya of the Voice of America Hausa service.

Kwankwaso was responding to a question put to him by Nasiru Adamu El-Hikaya that the government decided not to extend the deadline because politicians who want to go into election will use the notes for vote buying.
"If you are talking about hiding of new Naira Notes go and check state government houses controlled by the APC you will definitely find the new Naira Notes,we have information that they have called the bank mangers and are responsible for the scarcity"Kwankwaso alleges
Kwankwaso further called on voters especially the masses who are running small scale businesses to exercise patience.
Debt Management Office seeks support of ministries, Organizations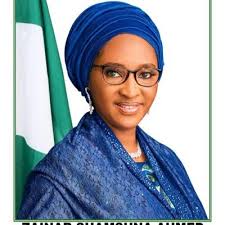 Kano State Debt Management Office has urged relevant ministries,departments and agencies to support and cooperate toward achieving desired goals .
The Director General of the state Debt Management Office ,Malam Salish Lawan Indabawa made plea when he visited the Auditor General of the state in his continuation of advocacy across the state.
Lawan Indabawa stated that the office is ready to work hand in hand with MDAs and to intimate them about functions of the office whenever the need arises .

Director General later handed over the law that established the Debt Management office to the State Auditor General, Alhaji Isma'il Musa in order to study the functions and roles of the office.
Breaking News: NUJ Expunges NOA, non practicing ministry of information and LG staff
Earlier, the State Auditor General, Alhaji Isma'ila Musa described the appointment of Alhaji Lawan Indabawa by Governor Abdullahi Umar Ganduje as Director General as a wise decision which the state will benefit.
The State Auditor General maintained that Indabawa is competent and equal to the task and hope to use his wealth of experience in order take the new baby agency to higher position.
In a statement by Director information ministry of finance and economic development Bashir Habib Yahaya said the director promised to give all the necessary support, cooperation and pray almighty Allah to guide the new Director General.
President Buhari To Commission Multi Billion Naira Dala Inland Dry Port Monday-Ahmad Rabiu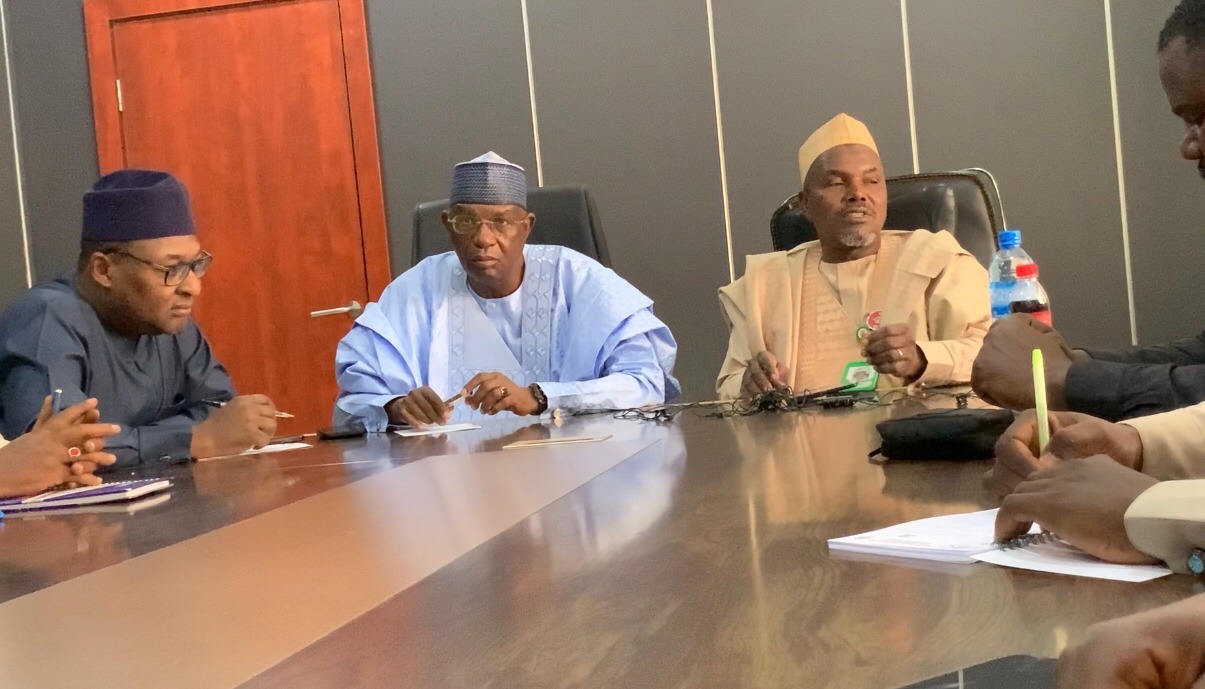 By our reporter
All is set for the commissioning of Dala International inland dry port on Monday 31st January 2023 by President Muhammad Buhari at Zawachiki in Kumbotso local government area of Kano state.
The managing director of the international inland dry port Ahmad Rabiu stated this while addressing newsmen on the preparation for the inauguration of the port at its headquarters in Kano.
Ahmad Rabiu who was joined by the chairman of the inland dry port Alhaji Abubakar Sahabu Bawuro said its the first international inland dry port where cargoes will go anywhere in the world from Kano state without follow up to any sea ports across Nigeria.
President Buhari to commission 4 Billion Naira Dangi Flyover

Ahmad Rabiu told newsmen that the federal government under President Muhammad Buhari has given all the support required for the take up noting that they have met the requirement on infrastructure and other critical amenities.
The MD said the stacking area has the capacity of containing 20 thousand unit of containers before moving anywhere at any time noting that the area covers 6 hectares of land and the management is willing to add more.
According to Ahmad Rabiu all the requirements needed for clearance by business men ,customs duty will be done right from Kano without follow up to any sea port in Nigeria.
On his part the chairman of Dala Inland Dry Port, Alhaji Abubakar Sahabu Bawuro said the management of the port is prepared technically, physically with interested partners and is going to boost businesses in Kano, Nigeria and Africa in general and urged members of the press to partner with the management in ensuring efficiency emphasizing that the place is not a monument but a business venture.
The chairman said Dala Inland Dry Port is now a solution to the problems brought about by the sea ports and they will introduce cargo tracking and door to door delivery of goods and services.
He said the success of the inland dry port is a joint venture between state government, business community,regulatory agencies and Federal Government of Nigeria and to make business in Kano and its neighborhood more competitive.