APC/Abdullahi Adamu:Time To Talk Issues And Leave The Tissue Of Lies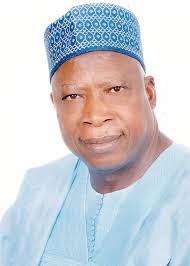 By Bala Ibrahim.
Politics, particularly party politics, has a special ambition that is geared towards improving people's status, or increasing power within a country. The debate between parties having power in a country or activities associated with the governance of a country, also fall within the purview of politics. And in the political arrangement of Nigeria today, the party in power is the All Progressives Congress, APC, which is the party that wrestled power from the Peoples Democratic Party, PDP, forcing it into the opposition since 2015.
Because of the unanticipated nature of that feat, alongside the immense enthusiasm of Nigerians to urgently arrive at the Eldorado, expectations were arrested by impatience, which gave way to anxiety, nervousness, and general unease about the government's sincerity of purpose, to the timely delivery of the promised democratic dividends. Yes, the party became a victim of misinterpretation, misapprehension and downright delusion.
Genuine as some of these reservations are, and despite the fact that the government was challenged by some factors, the APC is determined not to let such scepticism migrate to misgivings, hence the effort put in place to bring in Sen. Abdullahi Adamu, to play the part of a bridge builder at this critical point. There is a slogan that says; Good things come to those who wait.
CEO Media Trust organizes Special Iftar Reception for Prof. Abdalla Uba Adamu
Patience help in improving our ability to accept setbacks and enjoy life much more, by allowing us to persevere and make more productive decisions. Some of these decisions involve the reversal of the narrative that turns every issue into a tissue of lies. As the chairman of the APC, Sen. Abdullahi Adamu has arrived with such sense of purpose or intention to deliver, on the core mandate of the party, and by extension, the government.
Since march this year, when he emerged as the national chairman of the party, the road became sign posted, for a party with the intention of executing a knowledge based agenda, that would be addressing issues in accordance with it's manifesto, as a political vehicle of transformation.
Therefore, inspired by such party manifesto, particularly the prescribed ambition to devolve powers, duties and responsibilities to states and local governments, in order to entrench the spirit of true Federalism, the Abdullahi Adamu administration has been working assiduously, towards attracting the best and brightest into politics and public service.
This is done through the aggressive recruitment of private sector people, academics and professionals within and outside Nigeria. The aim is to help the governments, at the federal, sate and local levels, succeed in the mission to shade off what is sometimes referred to as, the "excess fat".
Yes, pre the arrival of the APC, Nigeria went grossly fat or overweight, with bloated and inefficient expenditure, mostly brought about by corruption and poor economic management. The APC came under the mantra of change, and started the "Tummy Tuck" procedure, that set the ball rolling for the oil sector revolutionary phenomena. That is one issue that is being turned into some tissues of lies.
As a Senator, Abdullahi Adamu worked with colleagues in the law making arm of the government, to ensure that the long-awaited Petroleum Industry Bill became a law, by providing the legal framework for the selling of shares, that turns the Nigerian National Petroleum Corporation, NNPC, into a private, and hopefully profitable company. It's a difficult and painful decision, but the end result of such tummy trimming is now toning down Nigeria's bloated abdomen, to an efficiently manageable position. These are measures that can not be easily achieved through the conventional economic sit-ups.
But with people like Sen. Abdullahi Adamu, who have the will and wherewithal for a better Nigeria, shaping the body politic of the country is taken as a task that must be done, regardless of those who may want to turn every issue into a tissue of lies. The commendation coming from the oil industry now, is an indication of such solemn success.
Because of his antecedents in the struggle for a better Nigeria, as well as a seasoned reformer, the Chairman of the APC, Abdullahi Adamu arrived with a special vigour, the vigour of helping governments save money and increase efficiency in all sectors of the economy.
It may interest the reader to know that Senator Abdullahi Adamu started his foray into politics in 1977, as an elected member of the Constituent Assembly, the body that drafted the Nigeria's Second Republic Constitution of 1979. He was one of the pioneer members of the National Movement, which changed to the National Party of Nigeria, NPN. He served as the Secretary, and later Chairman of the NPN in Plateau State in 1980, and by 1993, former Head of State, Gen. Sani Abacha, appointed him as a member of the National Constitutional Conference, to draft the constitution for a new democratic government. He was later appointed the Minister of State in the Ministry of Works and Housing in 1995.
At the lifting of the ban on politics in 1997, Abdullahi Adamu joined the defunct United Nigeria Congress Party, UNCP. With the return of democracy to Nigeria in 1999, Adamu joined the Peoples Democratic Party, PDP, where he contested and won the governorship election in Nasarawa State by a landslide. He was re-elected with a massive landslide.
Adamu has been a Senator since 2011, from where he was elected to lead the APC at the highest level in March this this year, and the match is to match words with action, through the talk of issues, and not the tissue of lies.

What You Need To Know About Professor Iya Abubakar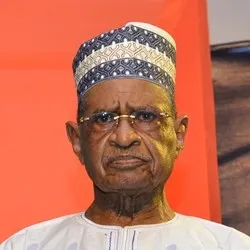 Sadiq Mohammed Mubi
Prof. Iya Abubakar, is from Adamawa state of Northeastern Nigeria, the first-rated Mathematician Of Africa who  became Professor Of Mathematics at the Age Of 28.
Iya Abubakar had his first class in mathematics at London University (University College Ibadan) in the '50s,  and completed a Doctorate Degree at Cambridge University, England in the 60s.
Professor Iya Abubakar was the only Nigerian appointed as a Professor in the Department of Mathematics, ABU Zaria, at the age of 28 in 1963.
A first class graduate of Mathematics at the University of Ibadan, he is the first Northerner to earn a PhD in any field when he earned it at the University of Cambridge.
He became Head of Department, Mathematics and Computer Science, ABU Zaria, at the age of 32 (a record in the Nigerian University system).
Lai Mohammed Lied Against Truth and Must Apologize to Nigerians-Atiku 
Second indigenous Vice Chancellor of ABU Zaria, at the age of 40 and retired from academics at the age of 44.
His academic productivity suffered a lot when he became Vice Chancellor (President) of the University.
Biography and Academic Carrier
Iya Abubakar was born on 14 December 1934 at Boloko, Belel District, Maiha Local Government Area of Adamawa state. He attended Barewa College Zaria, University College Ibadan (later  became the University of Ibadan) and earned a PhD at the University of Cambridge in England.
He worked as a visiting Professor at the University of Michigan in 1965 – 1966, before being appointed as Professor of Mathematics at Ahmadu Bello University Zaria at the age of 28, in 1967.
He held this position until 1975, as well as a visiting professorship at the City University of New York from 1971-72. In 1975, he was appointed the Vice-Chancellor of Ahmadu Bello University  Zaria, a position he held until 1978.
Prof. Iya Abubakar is exceptionally gifted, genius, talented, an industry of knowledge, the best of the best  and second to none.
Prof. Iya Abubakar is no doubt one of the finest brains to have come out of the North, whose legacies in academia are worth celebrating.
The people of "SABONDALE" comprised of Madagali, Michika, Mubi North/  South and Maiha Local Government Areas are indeed proud of their son ( Iya Abubakar) who is an elder statesman.
Youth of the 21st century may find it difficult to refill the vacuum created by GOD's wishes, when death comes, only GOD knows.    "Allah ya bashi lafiya da  cikawa da imani".  "Esteemed is better than silver or gold".
Prof. Iya Abubakar was a director of the Central Bank of Nigeria from 1972 to 1975.
Later career
After the regime of Lt-Gen. Olusegun Obasanjo handed power back to an elected Government in 1979, Iya Abubakar was appointed as the Federal Minister of Defence, holding this office until 1982. From 1993 – 2005, he was the Pro-Chancellor and Chairman of Council of the
University of Ibadan.
In the late 1990s, he served as the Director of  National Mathematical Centre at Abuja, and chaired both the National Manpower Commission of Nigeria and the non-governmental Africa International Foundation for Science and Technology.
Iya Abubakar was elected Senator for the Adamawa North constituency of Adamawa State, Nigeria at the start of the Nigerian Fourth Republic, running on the People's Democratic Party (PDP) platform.
He took office on 29 May 1999.
He was re-elected in April 2003. After taking his seat in the Senate in June 1999 – 2007. He was appointed to committees on Public Accounts, Banking & Currency (chairman), Commerce and Finance & Appropriation.
Iya Abubakar has also chaired the Senate Committee on Finance and Appropriation [6] and the Senate Committee on Science and Technology.
Prof. Iya Abubakar, holds a traditional title in Mubi Emirate Council, Adamawa state, as the Galadima of Mubi.
The great Professor, has since retired from active participation in public office and is now living a quiet private life

Nigeria under Bondage of Corrupt Leaders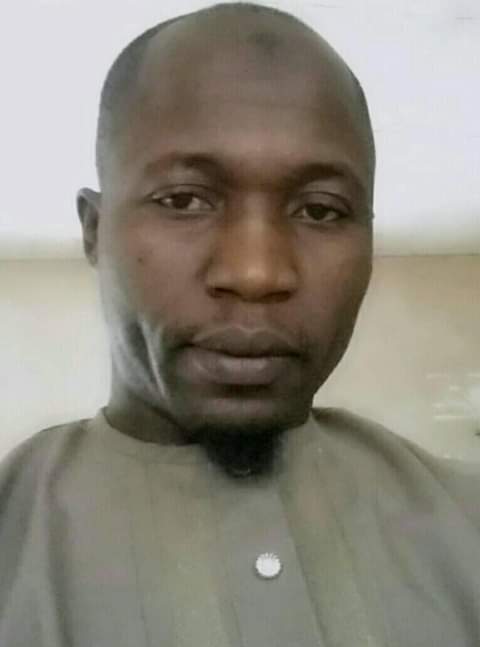 By Yusuf Shuaibu Yusuf
The essay though not historical one, to fully understand the quagmire and chaos Nigeria stumbled into, one has to contemplate and flashback the emergence of the country as a sovereign nation and the immediate events that led to its development. Only then would one asses its present malady and profer a possible remedy to it.
A former British colony, situated in West Africa and occupying a total area of 9237770km² and total coastline of 853km, Nigeria, a multi culturally diverse nation, is the most populous African country with enormously vast natural resources. The country which attained its independence in 1960, has alternately been ruled by both military and civilian governments until 1999 when Abdussalamu Abubakar, a military head of state himself, finally handed over power to the elected civilian government, starting from Olosegun Obasanjo,down to Yar'Adua, through to Goodluck Ebele Jonathan and finally to the incumbent president Muhammadu Buhari. And this has been the longest time, so far, the country has ever witnessed the uninterrupted civilian rules since its inception.
Atiku Off To Europe On Business Trip
There is a need to elaborate on the word 'corruption' as it would recurrently feature in the subsequent paragraphs. Corruption is an umbrella term for any action that deviates from what is right. This includes election misconduct, misappropriation of public funds, exam malpractice, nepotism, favouritism, bribery, tribalism, regionalism, religious bigotry and whatnot. In 2012, Nigeria was reported to have estimatedly lost over $400 billion to corruption since its independence.
"The trouble with Nigeria is simply and squarely a failure of leadership. There is nothing basically wrong with the Nigerian land or climate or water or air or anything else. The Nigerian problem is the unwillingness or inability of its leaders to rise to the responsibility, to the challenge of personal example which are the hallmarks of true leadership." Chinua Achebe.
The total decay and degeneration, we, therefore, see today and for which change we crave and dream of, hasn't been something natural or fortuitous, but rather the outcome of train of corrupt leaders who have generation after generation, misgoverned the country, mismanaged and looted its vastly enormous wealth, divided and disunited its citizens,for their political benefits, along ethnic, religious and regional divides, thereby sowing the seed of hatred and distrust among its citizens who have, already, been culturally diverse in nature. Thus, the vast natural resources meant to develop our social and physical infrastructures and also to create business friendly environment in order to attract foreign investors, become a loot to be plundered by the cycle of our political class and their cronies. The politics, therefore, becomes attractively lucrative where only the rich can invest directly or indirectly through sponsoring their own candidature or that of their 'boys' to contest for political offices with the sole aim of yielding profit through bogus contracts. Law and order, which is supposed to be binding on all the citizens, becomes a thing for the poor while the rich and political elites can, at will, trample on the laws with impunity. By virtue of nepotism, regional or political sentiments, the dull-brained are privileged over the intelligent and the mediocre over the competent when it comes to employment, promotion or appointment.
As Chinue Achebe has aptly said" Nigeria is what it is because its leaders are not what they should be." This claim has made it obvious that if leaders are good and competent, all other thing would fall in place and if leaders are bad and corrupt all other institutions would decay, crumble and become disorderly. It would manifest to anyone, upon little reflection, that a bad leadership affects all the existing institutions in a country, the way cancerous cells affect the entire system of the body as exemplified in Nigeria. It's now evident that the perennial bad and corrupt leadership has virtually infiltrated and permeated all our social institutions. This cancer has eaten deep into the fabric of our existence, turning our country on its head.The ultimate outcome and the effect of this age long corruption is that Nigeria has fallen short of the prerequisite to reach world standard in almost all aspects of human endeavour, simply, because the vast resources designed to develop any such aspect are diverted and stolen by the same people who have assigned such projects in the first place.
Consequently, our educational and health sectors are in shambles. And unfortunately, the same politicians who have jeopardized and stagnated these sectors will, when the need arises, fly to developed countries for medical reasons or education of their children.
Failure of the governnment to provide job oppurtunities or create an enabling environment for the foreign investors to boost our industries has rendered our teeming youths jobless and possible recruits for the underworlds. The best brains who could be employed in Nigeria to develop the country but denied, perhaps because of their poor connection with the political class, daily, go to abroad seeking for a higher paid jobs while some of them who decide to remain in the country engage in any sort of crime to grasp quick money. No wonder Nigeria is notoriously popular in scamming and other sorts of cyber crimes. Our economic reality is so hostile that even the semi literate and the illiterate ones have, on daily basis, now jumped on the bandwagon and leave the country, for Arab world to perform domestic services and other odd jobs or seek asylum in Europe, masquerading themselves as refuges. In fact, there has never been an exodus of Nigerians into the foreign soils as we are witnessing today.
Insecurity is another grave issue Nigeria has to deal with. Our security framework has been politicized and corrupt as recruitments or promotions are allegedly not often done on merit. Another yet sad development is the way this deliberately lingering insecurity becomes a source of stealing in Nigeria. Just like the endless lies surrounding the provision of steady power supply, the issue of insecurity has created an avenue where our politicians and allegedly high ranking military officers unaccountably steal money putting the lives of the millions Nigerians at risk. This, has in consequence, made our military framework porous, exposed and very vulnerable. There have been many outcries and demands by junior military ranks, in their endless war against Bokoharam, for the short of manpower, lack of sophisticated weapons. Despite huge investment by the government in this sector, our senior military officers still complain about underfunding as being the reason of the dragging of the war . The lack of readiness, caused by corruption, by the government to tackle the issue of insecurity, squarely, is what has led to the emergence of the deadlier variant of Bokoharam in Northeastern part of Nigeria, which has now expanded its onslaught towards North central part of the country. The issue of IPOB, which on daily basis, wreck havoc on innocent Nigerians and Niger Delta militants still remain a matter of serious concern. The recent insecurity challenges which have also gone out of hand are the issues of banditry and kidnapping. The notoriety of bandits and kidnappers have caused the loss of lives and property and rendered ten of thousands innocent Nigerians homeless. The sad accounts of rapes, tortures and huge money given as ransoms to these gangsters are no longer top stories in our daily papers. In the same vein,The police who is supposed to inspire confidence and treat people with cordiality and sociability often do exactly the opposite.The tags: 'Police is your friend' or 'Bail is free', by the police organization, is as annoying as it is ridiculous. Those who have once been charged by the police or been to police station to bail out a friend or a relative would understand what I mean. The masses, therefore, lose their confidence in the police organization and no longer see the police as their friends but mere extortionists.
Knowing that our judicial system is compromising, knowing that they would bribe their way when arrested, many Nigerians have become grossly indiscipline. The attitudes of jumping the queues and smoking in public places have become a norm in Nigeria. Violating traffic laws on our main roads is no longer seen as a crime by some Nigerians. There have been different campaigns, by different governments, over the years to end these unwholesome trends. But these attempts have always proved abortive, perhaps, the people enacting the laws and the law enforcers are wanting in discipline too. Dallying and disrespecting time has become deeply ingrained in our attitude. In fact, I have never seen or heard about any African country where 'African Time' has been normalized like Nigeria. Coming to public offices late and closing early have become widespread almost all over the country.
I have a dream that one day our vast resources would be channelled towards boosting our economy and developing our social and physical infrastructures such that Nigeria could be competing with the rest of the world in science and technology, such that people from different part of the world would be coming to Nigeria to study or to seek medical attention.
I have a dream that one day Nigerians would rally around and vote for the people with competency and capacity irrespective of religion, region or tribe, a dream that all Nigerians would come under the same umbrella of patriotism and sing the song of unity and brotherhood.
I have a dream that one day any Nigerian would be judged according to his personal character not his identity, that any Nigerian would decide to live in any part of the country and exercise their full rights, feeling safe and at home.
I have a dream that one day Nigerians would stop seeing politics as money making industry but as an avenue to serve people in order to leave behind a good legacy, a dream that Godfearing and incorrupt people would be the ones to lead the country, the outcome of which is an ideal society where the yearnings and aspirations of the poor are represented and realized. Such was the ideal society longed and struggled for by Malam Aminu Kano and his fellow patriotic comrades until their last breaths. Malam Aminu Kano once said: "Anyone who wants to lead should be the servant not the boss of those he wants to serve".
I have a dream that one day every Nigerian, poor or rich, would be treated equally before the law, a dream that every Nigerian would have equal access and opportunity to education, employment and promotion, the ultimate goal of which is a perfect environment where competence and hard work pay, where merit is privileged over any other sentiment.
I have a dream that Nigerian military, police and other security operatives would one day be well manned and equipped so that they could rise to the bedevilling security challenges facing the country, that the police tags of 'POLICE IS YOUR FRIEND' OR 'BAIL IS FREE' would have their true meanings.
I have a dream that one day Nigerians, both the leading and the led would have respect for the law, out of patriotism and love for the country, a dream that Nigeria would have discipline leaders who would be leading by example, a dream that Nigeria would one day become a discipline and decent country.
I have a dream that one day Nigeria would prosper in peace and tranquility, a dream that terrorism, banditry and militancy would vanish, a dream that a person could travel to any part of the country, feeling secured.
Finally, I have a dream that Nigeria would regain her lost glory and pride and take her right place in the world stage.

Arewa and the sociology of poverty-Marzuq Ungogo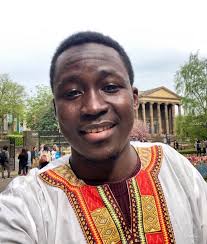 Marzuq Ungogo
As the poverty rate in Northern Nigeria continue to make us uncomfortable, it is time to look inwards into ourselves. Since we have the same quality of leadership with the southern Nigeria but end up with different economic parameters, it is sensible to look into our communities for clues.
One critical reason behind the poverty rate in Arewa is a large dependency ratio-a high number of unemployed and underemployed adults who need constant help (taimako), but a few economically stable people.

If you grew up in a town like me or old cities and your parents are at least middle class (masu rufin asiri), you are used to 'ma su neman taimako' waiting for your father every morning at his door. As you grow up and become employed, many of these beneficiaries (and now their children) as well as extended family will transfer your parents' duty to you. The demands continue to be the same-money for food, school fees and medications for the sick including women-in-labour. This will sum to at least 10% of your earning, or more. I am not saying this doesn't happen in the south too, but I will return to this later.
Of course, life is most meaningful when one is useful to others, and one should also be glad that they have enough to give out. However, it bothers me that the situation of the poor people in our communities barely changes for decades.
Two huge problems stand in the way of attempts to improve our dependency ratio.
First, a large number of underemployed, unemployed and unemployable people who depend on a few productive people. You would see one person shouldering the basic responsibilities of dozens. Many families (I mean extended families) in the north have a single income source-a big wall 'babban bago' of some sort who pays for everything from wedding trousseau to naming ceremony rams.
Many of our 'ma su ku'di' and 'ma su rufin asiri' are usually happy with this lethal arrangement as it protects them from 'zagi'. Sadly as soon as the big wall falls or the person's fortunes decline, big problem erupts. In many cases, the wife is untrained and thus unable to manage finances of the family in the absence of the husband or his money.
Second, lack of strategy to end dependence at family and community levels. The alms of food and 'small change' hardly removed people from poverty. We have very generous people who give daily but with no plans to lift the level of their beneficiaries. We also are obsessed of 'a raba kowa ya samu', a situation where money as little as 50,000 Naira is rather shared between 10 people rather than empowering a single person.
Senate Commends Dangote-Sinotruk's Investment in Vehicle Assembling in Nigeria
There are no easy solutions to sociologically rooted problems, and this necessitated a whole academic field of behavioural economics. However, at individual and community levels, there are a few things we can start changing, and hopefully situation may improve.
First, we can cut underemployment by encouraging and enabling people to diversify their income instead of handing out meal tickets. This can start at family levels. A good question we need to ask ourselves always is that 'in that event of eventualities, is there any one in our family that can step in?'. This will provoke zeal to replicate successes in families and communities.
Second, there is a need to equip our youth with modern skill that will enable them create opportunities or compete for high-end jobs. I know of an extended family that organises 'in-house seminar' annually to shape the perspective of its youth. The 4-day seminar features lectures, talks, workshops. As a friend to the family, I get invitations too, and benefit a lot from the seminar. An impressive aspect of the seminar is an 'idea pitch' and the winning idea or business gets funds for a start-up. This, if adopted by other families and communities can change a lot. For example, unemployment and underemployment in the north relates to a lot on reliance on government jobs which are largely unavailable, and often underpay. An average government job will pay a graduate 70,000 Naira a month which hardly will pay the bills, forcing the person to rely on a family 'big wall' at intervals. This too can take a form of community-based activities funded by the well-to-do, and such training services can be offered pro bono by skilled members of the community.
Third, families and communities have to start working on the uplift of people with their money. We need to revisit the way we give out zakat and sadaka by pooling the resources for the significant empowerment of a few, rather than peanuts for many. This is hard of course given the large number of the needy, and the social implications, but it is truly worth it.
The problem of poverty in the north is solvable. While it is hard to for individuals to do the work of the government, it is possible for us all to harness the little resources in possession for a positive change.
Dr. Marzuq Abubakar Ungoggo