President Buhari Appoints Okadigbo Chairman NNPC Board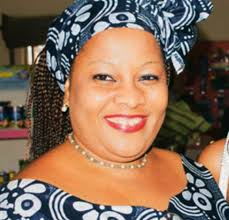 President Muhammadu Buhari has appointed the Board and Management of the Nigerian National Petroleum Company Limited, in accordance with the power vested in him under Section 59(2) of the Petroleum Industry Act 2021.
Chairman of the Board is Senator Margret Chuba Okadigbo (South East), Mele Kolo Kyari, Chief Executive Officer, and Umar I. Ajiya, Chief Financial Officer.
Other Board Members are; Dr Tajudeen Umar (North East), Mrs Lami O. Ahmed (North Central), Mallam Mohammed Lawal (North West), Engr. Henry Obih (South East), Barrister Constance Harry Marshal (South South), and Chief Pius Akinyelure(South West).
The appointments take effect from the date of the incorporation of the NNPC Limited.
Also appointed are Executive Commissioners of the Nigerian Upstream Petroleum Regulatory Commission. They are: Dr Nuhu Habib (Kano), Executive Commissioner, Development and Production, Dr Kelechi Onyekachi Ofoegbu (Imo), Executive Commissioner, Economic Regulations and Strategic Planning, Capt. Tonlagha Roland John (Delta), Executive Commissioner, Health, Safety, Environment and Community, and Jide Adeola (Kogi), Executive Commissioner, Corporate Services and Administration.
Breaking: Kingmakers Elect Dr Lekan As New Olubadan

Earlier appointed are the Board Chairman, CEO, Executive Commissioner, Exploration and Acreage Management, and Executive Commissioner, Finance and Accounts.
New appointees at the Nigerian Midstream and Downstream Petroleum Regulatory Authority are Francis Alabo Ogaree (Rivers), Executive Director, Hydrocarbon Processing, Mustapha Lamorde (Adamawa), Executive Director, Health, Safety, Environment and Community, Mansur Kuliya (Kano), Executive Director, Midstream and Downstream Gas Infrastructure Fund, Bashir Sadiq (Sokoto), Executive Director, Corporate Services and Administration, and Dr Zainab Gobir (Kwara), Executive Director, Economic Regulations and Strategic Planning.
They join the Board Chairman, Executive Director, Downstream Systems, Storage and Retailing Infrastructure, the CEO, and Executive Director, Finance and Accounts, who had earlier been appointed.
For Midstream and Downstream Infrastructure Fund, new Council Members are; Mr Effiong Abia (Akwa Ibom), Bobboi Ahmed (Adamawa), and Engr. Abdullahi Bukar (Katsina).
It will be recalled that President Buhari had last September written the Senate on the administrative structure amendments to the Petroleum Industry Act, which included appointment of Non-Executive Board Members, removal of the Ministries of Petroleum and Finance from the Board of the two new institutions, and appointment of Executive Directors.
Margret Okadigbo is the wife of Nigeria's former senate President Dr. Chuba Okadigbo who was President Muhammad Buhari's running mate in 2003 elections under the platform of the defunct All Nigeria Peoples Party ANPP.
Her late husband late Chuba Okadigbo was allegedly tear gas to death during the administration of Chief Olusegun Obasanjo on September 23 2003 during ANPP rally held at Kano pillars stadium in Kano.
Late Dr. Chuba Okadigbo later died on the 25th of September 2003 in Abuja.
You are Saying What Is Not On Your Mind-Prof Hafizu Replies Commissioner Of Information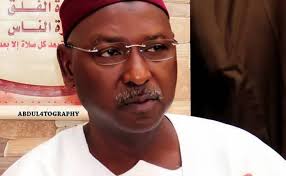 Former Kano state Deputy Governor Professor Hafizu Abubakar said the Kano state commissioner of information Muhammad Garba is making utterances that is not in his heart.
The former Deputy Governor made the statement during an interview with Premier Radio Kano monitored by the NIGERIAN TRACKER.
Professor Hafizu was replying Muhammad Garba's response to a statement he made that he will not support Ganduje during the forthcoming 2023 general elections.
Professor Abubakar said that the press release issued by Muhammad Garba to newsmen is replete with innuendos and sarcasm.
The former Deputy Governor said he is still in APC but will not support Ganduje and his ilk in the forthcoming general elections due to the persecution he is facing within the APC.

"Iam not surprised with Muhammad Garba's statement because I know his background. Look at the press release he issued a sarcastic one , the headline was constructed as if he is praying for me while the content is filled with defamation and innuendos. I want to also let him know that he is working in the public office and I am an indigene of Kano State, I have a say on how my state is being governed, although l am not surprised by Mr Garba's press release on my position regarding his principal" He said.
"I sat with Governor Ganduje several times to iron issues regarding the persecution of my people in APC but nothing change." He further said.
The former Deputy Governor said he is still standing on his position about relating with uncivilized folks ,in a situation where by people of Muhammad Garba's calibre and a Commissioner of information who is being paid from the state's purse will make sarcastic statement about my profession as professor of food and nutrition then what do you expect from such people.
He said these are people releasing statements portraying me as a political prostitute and now they are praying for God to touch my heart and support the APC despite the persecution I am facing from them.
The former Deputy Governor said he is quite sure that even if he offered himself to support Ganduje and his people during the forthcoming election he is very sure his political followers will revolt against the decision.
Nigeria: Civil society groups advocates for improved government fundings on  fight against malaria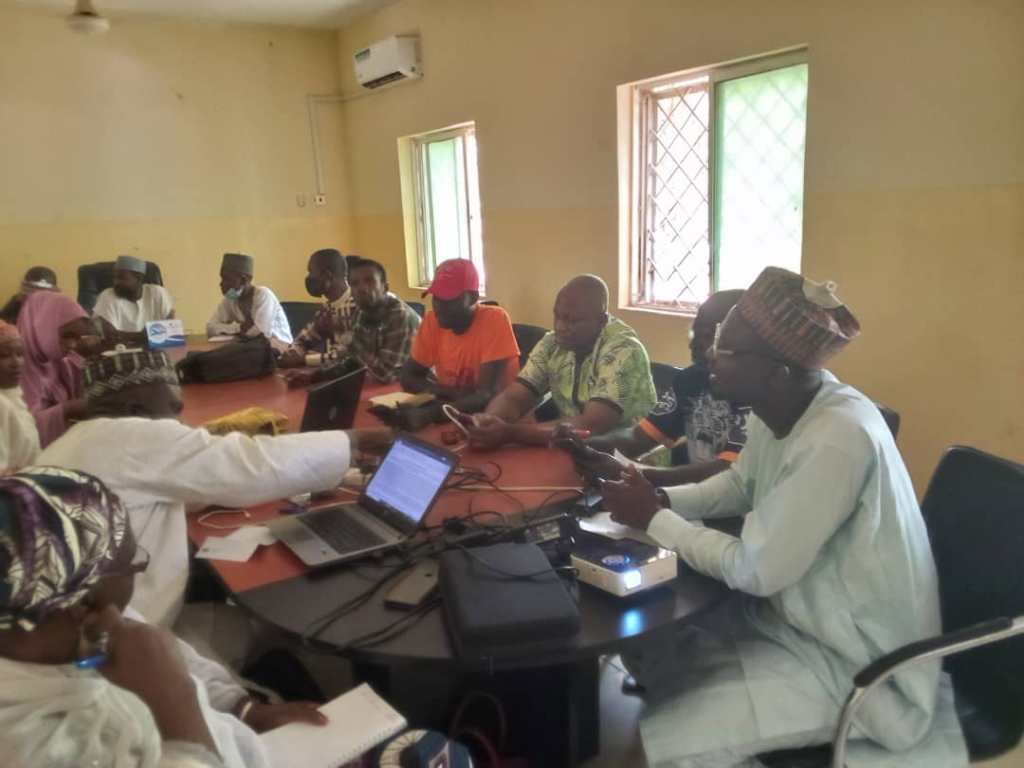 By Abdulgafar Oladimeji
Civil society organizations under the aegis of Civil Society in Malaria Control, Immunization, and Nutrition, ACOMIN has tasked  Nigerian governments at all levels to increase their investments  in the fight against malaria to enhance national public health services .
The group at a media parley session held along Court road in Kano to commemorate World Malaria Day, WMD  with the theme, " Promoting and Celebrating Community Contributions to Health   expressed the firm belief  on the crucial  need to further educate the Nigerian public on the sensitive  need for them to imbibe malaria prevention practices as a residual way of  lifestyle.
ACOMINS at the end of the one day session after enumerating  the achievements recorded by the groups that constitute their  coalition, then recommended that  "In order to contribute to the promotion and sustenance of these gains, ACOMIN is calling on the mass media to "Advocate for government at all levels to increase their budgetary allocations to malaria in particular and health in general, adding that the fight against the ailment will require mass  contribution from  communities, philanthropists and the private sector in sustaining  malaria targeted interventions.
Bridging claims: IPMAN ask Nigerians to prepare for worst petrol scarcity
The  august body  charged officials of Kano State of Ministry Health   to  squarely address the issue of shortage of public conveniences that are existent in health centre facilities across all parts of the state, adding that the  State Primary Health Care Management Board should also  organize capacity building progranmmes for  health facility staff on the need for strict adherence to malaria guidelines.
Saying "Religious leaders and the Ward Development Committee (WDC) members should encourage pregnant women to uptake available malaria services provided at the health facilities. Ward Development Community and Facility Health Community (WDC)/FHC) officials should ensure effective maintenance and proper management of the health facilities, particularly the inflow and outflow of consumables and non-consumables.
ACOMIN said that  major challenges  crippling efforts to improve health delivery services in Kano state includes, "Inadequate supply of Intermittent prevention Therapy (IPT) and Sulfadoxine pyrimethamine (SP) at most of the facilities. Inadequate toilet facilities in several health centres across the state.Poor adherence to malaria treatment guidelines by health workers. Inadequate supply of Long-lasting Insecticide (LLIN)."

NAF has justified FG's support – Buhari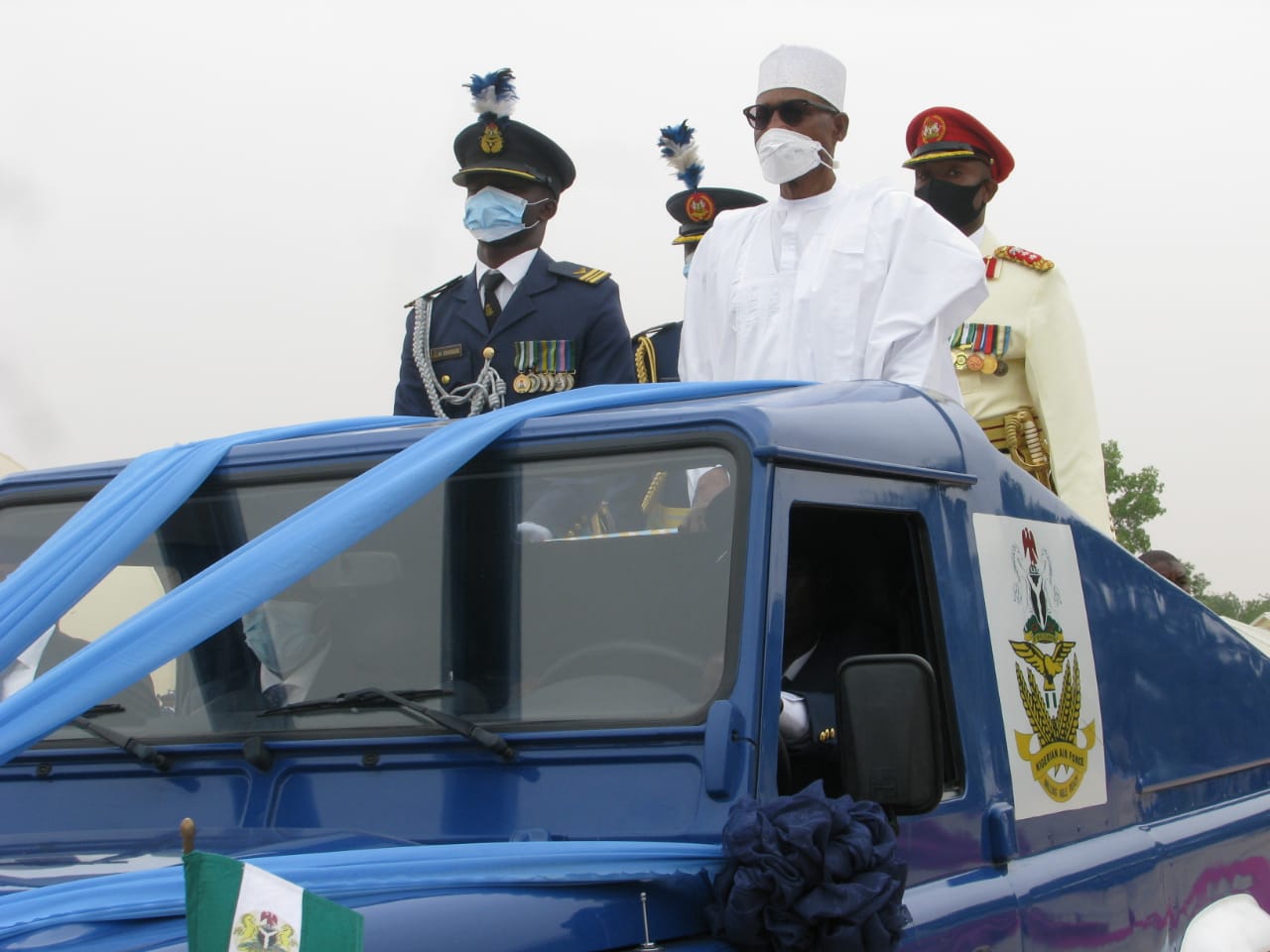 President Muhammadu Buhari has lauded the Nigerian Air Force for living up to its constitutional responsibilities of securing the nation and justifying the huge investments of the government in the last seven years.
The President stated this on Monday while speaking at the NAF base in Kano during celebrations to mark the 58th Anniversary of the Air Force.
"The Nigerian Air Force has been able to meet its constitutional responsibilities thereby justifying the Government's enormous support in the last 7 years. I, therefore, congratulate the Chief of the Air Staff, officers and airmen/airwomen as well as civilian staff of the Nigerian Air Force on this occasion of the 58th Anniversary," he said.
Buhari explained that the Air Force had transformed into a formidable entity, ready to confront immediate and future challenges.
Breaking:LG Autonomy, FG/NFIU Wins Case Against Governors
"The Nigerian Air Force has over these 58 years transformed into a formidable and resilient air force that is positioned to effectively tackle both contemporary and future security challenges.

"This adaptability has thus enabled the Service to respond effectively to our dynamic national security challenges.
"On the assumption of office in 2015, we promised to equip and re-professionalize our armed forces to perform their constitutional responsibilities more effectively, we have therefore demonstrated the required political will and leadership as well as committed resources towards capacity building and re-professionalizing of the armed forces.
"Today, I can say confidentially that the armed forces have indeed witnessed tremendous improvement in the past seven years. In particular, the provision of modern equipment and personnel motivation through enhanced welfare are also ongoing," Buhari added.
The President noted that the provision of modern equipment and personnel motivation like the Super Tucanos and the Augusta helicopter gunships among others, had greatly helped turn the tide in the fight against terrorists and other non-state actors.
He assured that the administration would continue to provide more platforms to modernize the Nigerian armed forces.
"We have approved the procurement of more platforms such as the Beechcraft, some modern helicopter gunships and UAVs for the Nigerian Air Force to enable it to man our airspace more effectively," he added.
Buhari commended the Minister of Defence, the Chief of the Defence Staff, the Service Chiefs as well as the leadership of the security agencies for doing their jobs well.
"I urge you to remain committed, steadfast and resolute as we forge ahead to achieving a secure, peaceful and more prosperous Nigeria," the president said.
He also lauded the Chief of the Air Staff, officers, airmen, airwomen and civilian staff of the air force for the good work they are doing to support the Government's defence and security policies.