G.O.C One Division appreciates support and first hand information from Kano citizens
Kano State Governor Dr.Abdullahi Umar Ganduje has stated that his administration has deployed modern technology gadgets such as CCTV to tackle the challenges of insecurity and ensure safety of its citizens and their properties.
Represented by his Deputy Dr.Nasiru Yusuf Gawuna,the Governor disclosed this on Monday when he received the General Officer Commanding of the One Division of Nigerian Army Kaduna, Major General Kabiru Imam Muktar who paid him a visit at the Government House,Kano.
According to him, installation and deployment of modern technology has assisted greatly in curbing the criminal acts that before are bedevilling the state.
Army Immortalizes Late General Ibrahim Attahiru
He noted that, Kano is today one of the most peaceful states in the country due to prayers and synergy between the government and all the security agencies.

"In Kano we hold regular security meetings so as to analyse our operations and chart ways foward, infact we have included paramilitary agencies into the state security council".
"The Commander 3 Brigade, I am sure will brief you about our efforts in provision of adequate logistics Ganduje said".
He then assured of continued support and cooperation to the Nigerian Army towards ensuring peace and safety of Kano citizens.
Speaking, the General Officer Commanding of the One Division,Nigerian Army Kaduna, Major General Kabiru Imam Muktar said he is on a visit to the Army units and formations under his command in Kano State.
He explained that the first hand information they received from the citizens has assisted them alot in combating crimes.
"The cooperation and support given to us by Kano people has helped tremendously in our effort to contain criminality to the bearest minimum".
"We are grateful to the traditional rulers and the citizens for their role in curtailing the farmers and herders conflict in the State".
"I am indeed happy with the cordial relationship between the 3 Brigade and Kano people he said".
In a statement by Hassan Musa Fagge Deputy governors chief press secretary said Major General Muktar while reiterating their commitment towards ensuring security of lives and properties of Kano people, commended the Governor for executing laudable projects in the State.
2023:Dr. Dauda Lawal Declares For Zamfara Governorship
Dr Dauda Lawal Dare has declared interest to contest for Zamfara State Governorship in the upcoming 2023 General Election.
Dr Dauda a former Managing Director of First Bank PLC made the declaration in Gusau, the state capital during a reception rally organized in his honour to receive him in his hometown Gusau on his way back from Abuja.
During the event, Dauda Lawal Dare said he is on rescue mission to save Zamfara State from challenges that hinders it's development.
He affirmed that, Security, Education, Health care, Human Capital Development will be his priority to make the state better.
Breaking:LG Autonomy, FG/NFIU Wins Case Against Governors
Dauda who lamented on the deterioration of commercial activities in the State, said much need to be done to revamp commercial activities as well as Agricultural Sector to put the state back to it's lost Glory.
He therefore appealed to people of Zamfara to register with the Independent National Electoral Commission, INEC, to obtain Voter's Card and those who registered already to keep it safely as it remain only tool to vote for their choice.
During the Rally, he was accompanied by Hon. Ikira Aliyu Bilbis, former Board Chairman of the National Broadcasting Commission, NBC, who is vying for Senator Zamfara Central and other dignitaries.
Earlier, Chairman of the People's Democratic Party, PDP, Col Bala Mande (retired) who received the Gubernatorial Aspirant in his office, expressed optimism that, PDP will snatch Zamfara State come 2023 considering the crowd that received him.

Breaking:LG Autonomy, FG/NFIU Wins Case Against Governors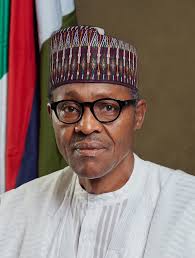 A Federal High Court sitting in Abuja presided over by Hon. Justice Inyang Ekwo today delivered a judgement in favour of the Federal government and Nigerian Financial Intelligence Unit (NFIU), on Local government joint accounts nationwide.
The NFIU had in June 2019 issued guidelines aimed at curbing crime vulnerabilities created by cash withdrawals from local government accounts by various state governments.
The Nigerian Governors Forum sued the FG and NFIU for interfering with state government powers to initiate transactions on Local Government Joint accounts citing provisions of the 1999 constitution.

The NFIU issued a guideline on money laundering risk and vulnerabilities advising all banks not to honour transactions from joint accounts. It directed that the States/Local Governments Joint Accounts should used only for receiving funds and subsequently transferring them to Local government accounts only.
The guidelines also reduced cash withdrawal from local government accounts to five hundred thousand Naira daily.
Immediately after the guidelines came into place, most local governments across the country stopped facing challenges in payment of staff salaries.
While reacting to the judgement the Director/CEO of NFIU, Mr Modibbo Tukur said the judgement is good because the Federal government is always ready to protect both states and local governments by making funds available for their governance responsibility. He stressed further that funds can now be decided on by local councils which can be channelled to improving local security.
The CEO NFIU stressed that "from this judgement and from today all transactions on Local Government funds will be disclosed to ICPC and EFCC 100% and will be reported continuously".
Breaking:APC Postpones Presidential Aspirants Screening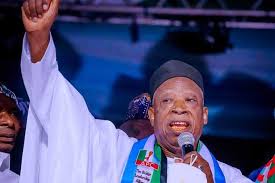 ABUJA, FCT
MAY 22, 2022
NOTICE OF POSTPONEMENT OF APC PRESIDENTIAL SCREENING EXERCISE
The Screening Exercise for Presidential Aspirants of the All Progressives Congress (APC) earlier scheduled to be held on Monday, May 23rd, 2022, is hereby postponed.
A new date for the exercise will be announced shortly.
Any inconvenience caused is deeply regretted.
SIGNED:
Barr. Felix Morka
National Publicity Secretary
All Progressives Congress