NPFL: "Katsina United Should Pay Me My Money", – Daouda Kassaly Manager Cries Out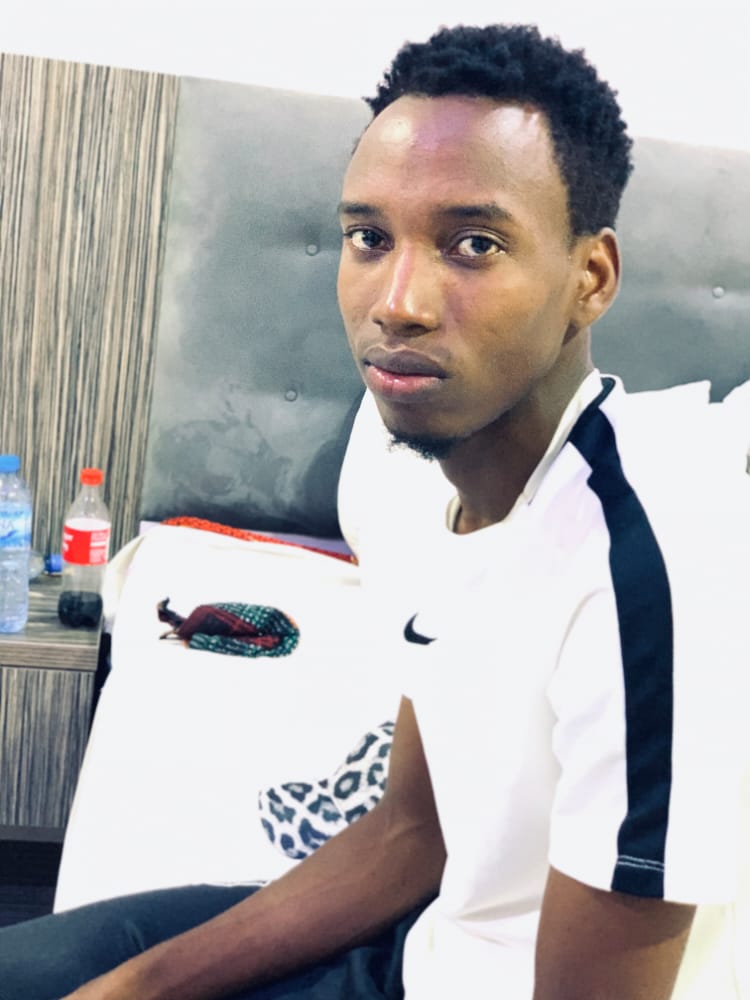 Ace player representative, Mr Bello Abdullahi Haruna has called Nigeria Professional Football League side, Katsina United out over what he termed as "breach of contract", as the Katsina based side failed to fulfill its term after he helped cleared Niger Republic player, Mr Dauoda Kasaly from AS Police of Naimy.
"We (Katsina United, Myself and player, Daouda Kasaly) had an agreement over the player's clearance from AS Police of Niger Republic that the sum of 3 million Nigeria Naira would be paid as his clearance for the 2018/2019 and 2019/2020 season but 2 million two hundred Thousand was paid with the promise that the remainder of 800,000 will be paid on or before January 2020 while i was still owed the sum of 2.5 million for his contract renewal of 2yrs for 2020/2021 and 2021/2022 season".
National Accounts Chart: Zamfara organizes workshops for lawmakers, Sole administrators
"Despite reporting the case to the League Management Company (LMC) and the Katsina State Ministry of Sports i am yet to get a dime and it is rather becoming frustrating as i have people who depend on me too".
Abdullahi Bello Haruna seems to be on the edge as he would love the matter to be sorted out as soon as possible but from our investigation It seems the money has been released but someone within Katsina United does not want Abdullahi Bello to get what is due to him as the intermidiary.
"I am using this medium to appeal to His Exellency Alhaji Aminu Bello Masari to please look into this matter so that Katsina United would fulfill her own part of the contratual obligation, he concluded"
Nigeria Thrashes Sudan To Qualify For Round of 16
The Super Eagles of Nigeria thrashed the Falcons of Sudan in their second group match at the ongoing AFCON championship.
The Super Eagles took the lead just after 3 mins in the first half through a volley by Samuel Chukwueze. Taiwo Awoniyi doubled the lead at the 45th minute, a minute later Moses Simon made the score three nill.
2023:Nigeria Will Have A Peaceful Elections-General Abubakar
At the 70th minute, the Sudanese bounced back through a penalty kick.
Nigeria face Guinea-Bissau in their final group match on 19th January at 8:00 pm local time
Kano Government distributes 96 million Naira to 47 football clubs
In a bid aimed towards enhancing sports development,Kano State Governor Dr.Abdullahi Umar Ganduje has distributed cheques worth 96 million Naira to 47 football clubs in the State participating in the National league.
According to him, the funds would help the amateur teams to participate in the 2021/2022 National league season.
The Governor represented by his Deputy Dr.Nasiru Yusuf Gawuna at the elaborate ceremony held on tuesday at the Coronation Hall,Government House Kano also stated that all the 10 teams participating in Division 1 each will receive 3 million Naira, the 29 teams from division 2 each will get 2 million Naira while 8 teams from division 3 each will have 1 million Naira respectively.
"This is a promise made and fulfilled by the State Government".
Breaking: Court nullifies Gov. Ganduje led APC faction Congresses in Kano
"We appreciate the club owners for their efforts in managing the teams and also for engaging the youths as these will prevent them from social vices".
"We also appreciate the efforts of the State Football Association through initiating standard tournaments for the youths he said".
While unveiling the new Technical Adviser of the Kano Pillars Football Club,Salisu Yusuf (D–Black),the Governor mandated him to bring his wealth of experience to bear on the development of the team.
"Salisu D-Black is highly experienced,having coached the Super Eagles National Team,we have confidence with him at the helm of affairs,he will return the club to its rightful place in the Nigerian and African Continent Football Ganduje…this is your home therefore you are welcome back Ganduje said".
He however assures of continued support and commitment of the State Government towards sports development.
Speaking, the Commissioner Of Youth and Sports Development,Kabiru Ado Lakwaya described the programme as human development initiated by the Ganduje administration to promote sports activities.
He then revealed that his ministry is collaborating with Coca-Cola to train twenty thousand youths from the State as part effort of empowering them.
Others who spoke during the occasion include the Chairman of the Kano Football Association Sharu Rabi'u Ahlan and the Chairman Of Clever Warriors Football Club Dr.Najib Kurawa.
Former Ganduje Babes player signs professional contract with Italian Club Capo di Leuca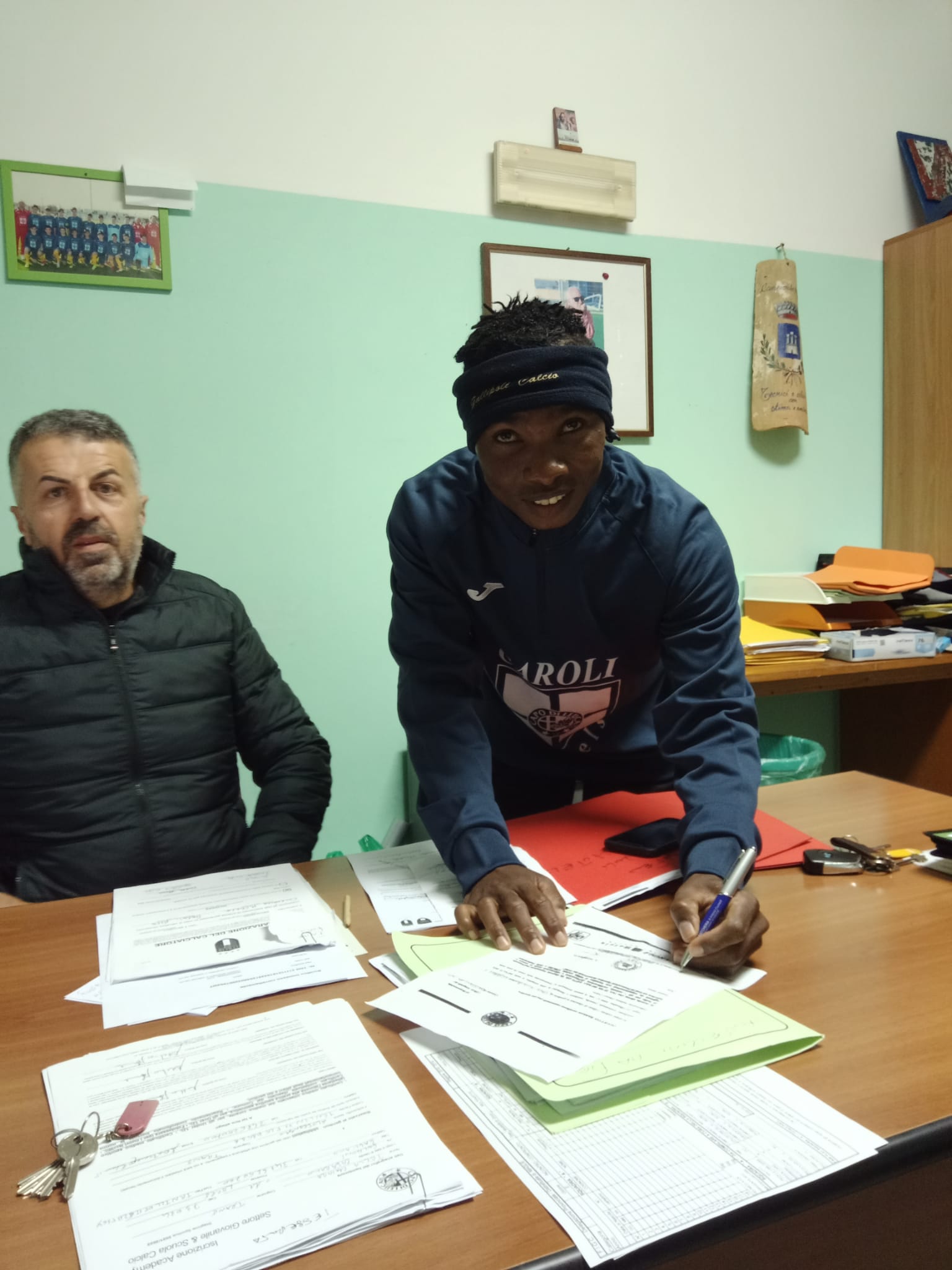 Abdallah Sharif
A Former player of Nigerian Nationwide outfit, Ganduje Babes FC ,AbdulMajid Bello a.k.a Nana has signed a professional contract with Italian Club, Capo di Leuca in a bid to propel his football carrier to another level.
The 19 years old confirmed his he has signed the dotted lines as he aim to hit all time high in his career.
Breaking:NECO Releases Results for Kano State Students
Details of the contract were not disclosed but teenage sensation expressed his delight with his progress.
According to him, "I'm absolutely delighted with the progress of my career so far. Is a gradual process and my aim is to hit the top. "
"I will give my all for this club and I'm extremely grateful for this opportunity."
Bello also thanked the management of his former, Ganduje Babes FC for giving him support and serving as the veritable tool to showcase his talent.
"I want to express my sincere gratitude and appreciation to the management of my former club, Ganduje Babes FC expecially the chairman of the team, Ibrahim Usman Na'alungu for the opportunity and the he and the management gave me."
"This has really helped in achieving my dream of playing professional football abroad."