Nigerian Universities, the interference of Professional bodies, and the time bomb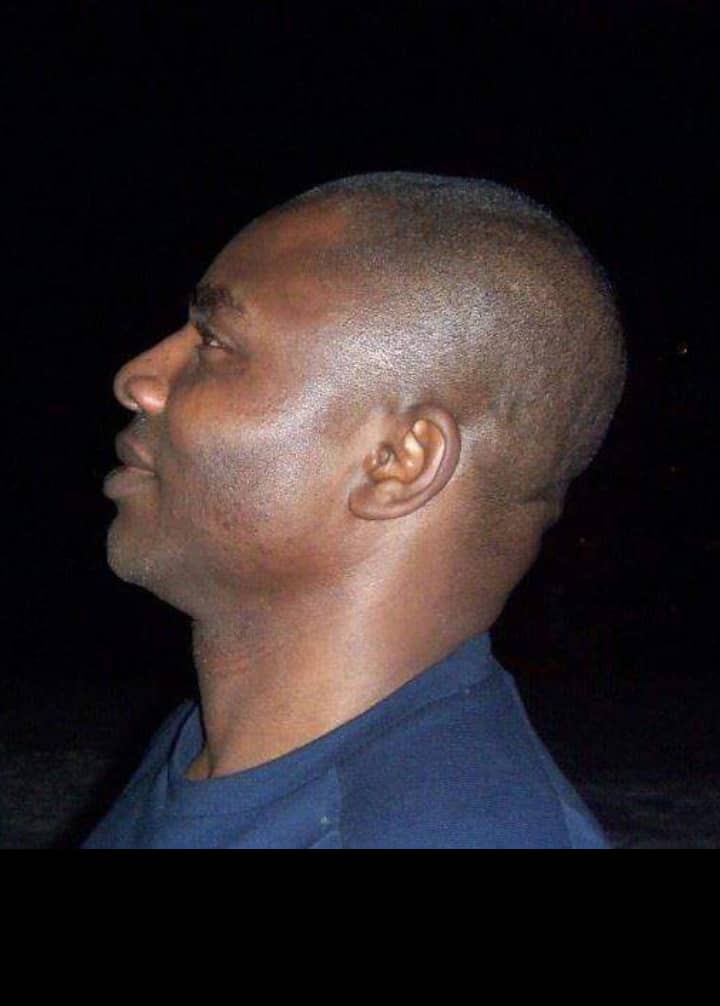 Having worked with multidisciplinary teams during my PhD at the Department of Engineering of the University of Leicester and postdoctoral fellowship at the Department of Electric Power Engineering at the Norwegian University of Science and Technology
(NTNU)
, I decided to experiment the acceptability of a multidisciplinary team in Engineering departments in Nigerian universities in 21st century on my return in 2015. Then, I was already due to be a Senior Lecturer in ABU since 2014. So I sent my CV and an application letter for the position of Associate Professor to the VC through the Head of Electrical Engineering Department of one of our public universities in November 2015. And I received the following not very surprising reply.
"Having perused your application documents, I found them interesting and relevant to the need of the department. However, I cannot pass your application for further processing because of the post applied for. For your information, the Council for Regulation of Engineering in Nig.
(COREN)
has fixed the bar of an Engineering lecturer who is not registered with COREN at Lecturer I regardless of the number of his/her publications."
The question that came to my mind was that is the regulation of engineering lecturers in universities part of the mandates of COREN? I read the reply again and he was very emphatic on my PhD and postdoctoral research experience and the relevance to his department. I was made to understand that the University has no academic staff in the area of high voltage engineering, but for them to utilize my experience in high voltage engineering, if I was actually ready to move there, I have to accept to be demoted for 4 years because COREN said so. And I can't grow no matter my research output till I am registered with COREN. Amazing offer! It will take a complete idiot to accept such an offer. That is the reality of the compartmentalization of our university system and the destruction of the Nigerian university system and the structure by supposed professionals.
This was completely different from my experience in my two universities in Europe. Prof. Len Dissado had a first degree in chemistry and a PhD in chemistry but was a Professor of Engineering at Leicester because his research area was in Dielectrics, a topic very relevant to High Voltage Engineering. He was retained as Emeritus when I left in 2012. Dr. Steve S. Dodd had his first degree in Physics and PhD in Physics but was employed as a Senior Lecturer in Engineering (High Voltage Engineering group) because his research area was in Electrical insulation materials. He retired as a Reader in High Voltage Engineering. The HoD of the Electric Power Engineering as at the time I left the Norwegian University of Science and Technology in 2015 had a PhD in Physics and was a Professor of Electric Power Engineering. Universities in the rest of the world are closing gaps, while we are widening the gap. Since I could not close the gap, so we decided to have a High Voltage Laboratory in the Physics department.
In universities, we are academics and research workers. Irrespective of the field, we are employed to teach and do research. The yardstick for evaluating your performance is research output. Engineering graduates in academia are not left out. They are not employed as Engineers. Universities have their Engineers to do the engineering work. As an academic, you can be COREN registered to enable you to practice outside the university but not for the classroom and research labs in the university. I once asked a colleague some years back if as a university worker, he is an Engineer for real or a teacher and he was silent. I asked about the value of COREN registration in his teaching of Engineering courses, research output, and student project supervision and he could not give me a straight answer.
I still find it weird that COREN, a body regulating practicing engineers on the field is now setting standards for promotion in the Engineering departments of Nigerian universities. They will soon be telling Nigerian universities what to teach and what not to teach. The other councils of professionals will soon follow to set what they perceived as standards for the respective faculties or departments.
The interference of the Councils of professionals in the affairs of Nigerian universities has grown beyond setting promotion guidelines. They are now deciding the establishment of faculties and the duplication of academic departments. It does not matter the burden of running such faculties and departments on the universities. I am still wondering how they are able to twist the hands of NUC and the universities' Senate and Governing Council to achieve all that. Not long ago, the Faculty of medicine in Nigerian public universities were converted to Colleges of Medical Sciences with 4 faculties and several departments, thanks to the
Medical and Dental Council of Nigeria.
What baffled me was the fact that the Department of Biochemistry, for example, that has taught medical students the biochemistry they know since the inception of the study of medicine in Nigerian universities is suddenly no more qualified to teach medical students because the Lecturers do not have a degree in medicine. Very amazing! We now have duplicated Biochemistry departments across Nigerian universities that they called "Medical Biochemistry" in the college of medicine. The "medical biochemistry" will possibly be taught by the Medical Doctors based on what they learned from the Biochemists in life science while in medical school. Could this be a case of trading quality for ego?
We also, for example, have a medical microbiology department in the college of medicine, a microbiology
department in the faculty of life science, and a vet microbiology department in the faculty of Veterinary medicine.
The microbiologists will be able to explain to us the difference between the different versions of the microbiology.
I was in Norway in 2014 when the Norwegian couple at NTNU shared the Nobel Prize for Medicine with a Professor at the
University College London (UCL)
. I tried to check the structure of these 2 universities. The faculty of medicine at NTNU has no biochemistry department. The Department of Biotechnology and Food Sciences, a replica of the Biochemistry department, is in the faculty of natural science and they provide service to the faculty of Medicine as we had before the coming of the colleges of medicine in Nigerian universities.
How the increased number of departments helping to improve the quality of our academic output is what I can't figure out. Rather than the duplication of service departments that will only increase the number of academic departments and won't really add much value to the system but increased running cost, we should have created a college of life sciences and pulled the relevant faculties and departments into it.
Individualistic research is going extinct and most of the novelties of the 21st century are from interdisciplinary researches. One of the winners of the 2014 Nobel prize in medicine John O'Keefe is a neuroscientist in the Faculty of life sciences at the UCL with his degrees in Psychology. But the others, May-Britt Moser and Edvard I. Moser are both neuroscientists from the Faculty of Medicine at NTNU and received their first degree from the Department of Psychology and PhD in neurophysiology at the Faculty of Medicine in Oslo.
There is nothing more fascinating than the fusing of different ideas together to produce a unique product. That is the exploration in the 21st century. The world has left us behind in individualistic ideology and moved into multidisciplinary academics. If we must make progress in our universities, we must break our erected artificial barriers that are keeping us apart. The academics in physical sciences and engineering must come together with possibly a research centre that is into cutting-edge research that will involve research groups from all the relevant departments. Same way to bring life science and medical complex together.
I have seen graduates of mathematics that became Professors of Econometrics in Economics departments in universities in Europe, but not in Nigerian universities. I have seen a graduate of Chemistry that became a Professor of Engineering in Europe, but not in Nigerian universities. I have seen a graduate of Physics that became a Professor of Electric Power Engineering in Europe, but not in Nigerian universities. In Nigeria, I have seen Engr (Prof) XXX boldly written on our doors in the department but not in the universities in Europe. Are we having an identity crisis?
Professional bodies that are supposed to focus on the regulation of Professionals in the field should focus on their mandate and not be given free hands to change University policies as it pleases them. If we don't end their interference, just like the medical council, COREN could wake up one day to tell our universities that there is a need for colleges of Engineering with departments of mathematics and physics to service the college because those in Mathematics and Physics departments are not qualified to teach engineering students because they don't have engineering degrees. Vet council, Pharmaceuticals council, builders council, architects council, Quantity surveyors council, etc, may follow. So, how are we going to handle that?
Let's stick to the founding principles of the university. Universities have world standards. We can stick to our British standard or borrow a leaf from the world's top universities to improve our system, instead of allowing professional bodies to manipulate us and create barriers within the university system that will further slow down the progress we are to make.
Our universities are not in it's best form and we have to do what we have to do to improve them. We should be more preoccupied with that. We should be discussing how to reposition Nigerian universities to be able to stand up to our various challenges and not duplicate departments without facilities because some Councils of professionals said so.
Finally, to my colleagues in Electric power engineering or high voltage engineering in Nigerian universities, you are welcome to experience our High Voltage Materials Laboratory in the Department of Physics, Ahmadu Bello University Zaria. We have a 400 kV DC generator and 100 kV AC source with a partial discharge measurement system to serve you. Join us to learn the physics of electric power equipment. We do not have barriers!

Mining Site Massacre And The Military's Muffled Messages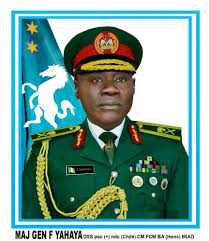 By Bala Ibrahim.
About three days ago, Nigerians received the shocking reports of the massacre of scores of security operatives, including soldiers and police at a mining site in Shiroro Local Government Area of Niger State. According to reports, at least 43 people, including 30 soldiers, seven mobile police personnel and civilians were killed, when armed men stormed the Gold mining site, abducting many people, including several Chinese nationals.
The Nigerian Army was quick to confirm the sad story, through a statement issued by it's Director, Army Public Relations, Brigadier General Onyema Nwachukwu, who said, "The troops of the Nigerian Army, deployed in Shiroro general area, responded to a distress call of bandits attack on people operating a mining site. En-route the location, the troops ran into an ambush, staged by the criminal elements. Sadly, a number of personnel paid the supreme price in the fierce firefight that ensued. Subsequently, the location has been reinforced and troops are on the trail of the criminals with some already neutralized".

The statement added that the GOC 1 Division, has moved to the location, to take charge of the follow up operations.
World Sports Journalists Day: SWAN urges members to live up to their responsibilities
Piqued by what happened, some people began posting the images of the victims on the social media, including the soldiers killed, the action of which seems to have angered the Nigerian Army the more, compelling it to issue another statement, decrying such postings on the social media.
The press statement signed by the same Brigadier General, Onyema Nwachukwu reads,
"Some clips of the incident have surfaced online and we wish to encourage well meaning Nigerians to exercise some restraint in posting images of such occurrence, mindful that our brothers and sisters who may have lost their breadwinners deserve to be properly notified and not to get such information via the media. We mention this, mindful of the inalienable rights of citizens to use the social media which is respected".
But if the Nigerian Army is calling on people to be mindful that our brothers and sisters, who may have lost their breadwinners deserve to be treated with respect, methinks the top echelon of the Army also needs a reminder on the idiom, respect begets respect. The ambition of the idiom is to alert our conscience to the fact that, what you send out from the core of your heart, in the form of thoughts and emotions, will result in the return of similar circumstances of thoughts and emotions to you. If you send out respectful thoughts, respect from others will come back to you.
By the muffled message from the Army, of the upper command, directing only the GOC 1 DIV, to move to the location and take charge of the follow up operations, I think the public, particularly the families of the victims, who have, as rightly observed, lost their breadwinners, have not been treated with reciprocal respect. The Army ought to do better, and make the public see that something better is being done.
30 soldiers killed in one go, at a time the Nigerian Army is celebrating it's 159 years of existence, under the Nigerian Army Day celebration, and the Chief of Army Staff can not cancel all engagements and move there, even if on the day of the burial?
It may not be right to accuse the Army of being insensitive, but it would not be wrong to say that they have not shown enough pity and tenderness, to those that have sacrificed their today, for our own tomorrow.
Yes, PMB had described the massacre as a direct assault on Nigeria, vowing that the attackers would not go unpunished, saying the government would do everything possible to ensure the return of those abducted. But looking at the frequency of the occurrence such horrific attacks, alongside the fact that the president has been talking with such tough language repeatedly without results, one is tempted to ask, whether the authorities really know the latitude and location of the long hands of the law. There seems to be a disconnect somewhere.
Certainly something is wrong with Nigeria's national security under Monguno, which the President does not understand or does not want to understand. And posterity may not necessarily be kind to the two of them, when it comes to unveil it's findings on them.
On the President, it may accuse him of being a weakling commander in chief, that was ineffectual in the sanctioning of subordinates. Because, retaining the same NSA for nearly eight years, under whose watch national security is progressively going worse, is certainly a sign that something is wrong somewhere.
About two months ago, the Nation newspaper wrote and I quote:
"Last Thursday, members of the House of Representatives, while vehemently proposing that the National Assembly be shut down to force President Muhammadu Buhari to wake up to his responsibility of ensuring the protection of life and property in Nigeria, asked a question that has been on the lips of millions of Nigerians for months now. Many of the legislators who spoke on what they described as the terrible state of security across the country, demanded to know the whereabouts of National Security Adviser (NSA), Major General Babagana Monguno (rtd). Some even rhetorically wondered whether he had resigned his position. Eventually, a lawmaker called for the resignation or sacking of Monguno, saying he should have been fired along with the last set of service chiefs. Emotions ran high in the chamber during the extended debate on growing insecurity in the country".
It is now almost four months, since the attack on the Kaduna bound train from Abuja, in which armed bandits killed at least eight persons and kidnapped many. The suspicion is that the train victims are being held somewhere in the same axis, where the Army and Police are now massacred.
Please, the C in C and the military need to act more, beyond sending mere muffled and meaningless messages.
Bala Ibrahim is an ace broadcaster who worked with the BBC and a public affairs commentator
Media And Islamaphobia-Adamu Ladan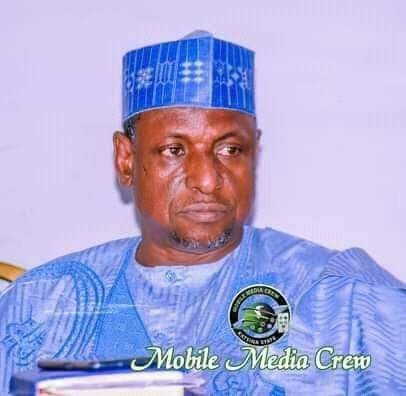 By
Adamu S. Ladan (fcai)
A recent report from the Center for Countering Digital Hate (CCDH) has found that social media companies are endangering Muslim communities by normalising abusive behavior online. According to Reuters the report said many of the abusive contents were easily identifiable, and yet there was still inaction.
"This report exposed that social media companies, including Facebook, Instagram, TikTok, Twitter, and YouTube, failed to act on 89 percent of posts containing anti-Muslim hatred and Islamophobic content reported to them," the Center said.
In a joint statement in 2019, according to the report, Meta, Twitter, and Google attempted to defend themselves arguing that they were committed to upholding their "commitment to ensure they are doing all they can to fight the hatred and extremism that lead to terrorist violence."
My Plan Is To Make Kano Africa's Commercial Hub-Yakasai

However, the CCDH report countered the media companies' spurious defence saying, "Once again, their press releases prove to be nothing more than empty promises," pointing out that many of the abusive contents were easily identifiable, and yet there was still inaction.
The report added that, they are using hate as a good business: "Worse still, the platforms profit from this hate, gleefully monetising content, interactions, and the resulting attention and eyeballs." The report explained.
To buttress their claim the CCDH researchers identified 530 posts which contain disturbing, bigoted, and dehumanising contents that target Muslims through racist caricatures, conspiracies, and false claims.
According to the report, Instagram, TikTok and Twitter allow users to use hashtags such as #deathtoislam, #islamiscancer and #raghead, the report further said content spread using the hashtags received at least 1.3 million impressions. Such contents further endangers these communities by driving "social divisions, normalising abusive behaviour, and encouraging offline attacks and abuse," it added.
Perhaps that could have been responsible for the increasing rise of islamaphobia in many parts of the world. Of recent, authorities in India were "selectively and viciously cracking down on Muslims who dare to speak up…against discrimination faced by them," Amnesty's Aakar Patel said in a statement on Tuesday, 21/06/2023.
Regrettably, the term "Islamist" in the west and among some non-Muslims in other climes has become shorthand for "Muslims we don't like." It is currently used in an almost exclusively pejorative context and is often coupled with the term "extremist," giving it an even more negative slant.
The frequent linkage of the term "Islamist" to violence and denial of religious and human rights is also strongly promoted by Islamophobic groups and individuals who seek to launch rhetorical attacks on Islam and Muslims, without the public censure that would normally accompany such bigoted attacks on any other faith.
In the west, it is common to find leaders using the term 'Islamist' without giving a hoot to its consequences on the about 2 billion adherents of the creed. There was a time, during a rare public speech, Britain's domestic intelligence chief warned that the country was facing ''an alarming pace of terrorist threat worse than at any time in his 34-year career.''
The alarm raised by the MI5 Director General, Andrew Parker while speaking to journalists in London was more emphatic on what he described as ''an intense U.K. terrorist threat from Islamist extremists."
This is even as politicians long before now have claimed to have known the truth. Speaking on 'securing a better future,' former British Prime Minister, Theresa May, in September, 2014 for instance delivered a powerful speech exonerating Islam from atrocities committed by people claiming to be Muslims. ''This hateful ideology'' she stated, ''has nothing to do with Islam and it is rejected by the overwhelming majority of Muslims in Britain and around the world.'' She added that ''let this message go out that we know Islam is the religion of peace and has nothing to do with the ideology of our enemies.''
To absolve Islam further, May said, ''The Qur'an says, 'Oh mankind! We created you from a single pair of the male and female, and made into nations and tribes that you may know each other'. ''It says; 'there is no compulsion in religion.' She concluded.
Despite such enlightened position, the Western media under whatever influence of hate has coined the word 'Islamism' to portray Islamic faith negatively as well as associate its faithful, with violent acts, human rights violations, and political extremism.
However, this term, 'Islamist,' used by many media outlets has come under scrutiny even in the Western world. In the US for instance, Ibrahim Hooper, who serves as the National Communications Director for the Council on American-Islamic Relations (CAIR), published an op-ed calling for members of the press to stop using the word. Sadly, as Graham Fuller, the author of the book ' A World Without Islam' noted, ''we have all become so accustomed, in the last decade or so, to a world of violence, terrorism, and suicide bombing that we have come to feel that this is the routine method of Muslim warfare''. ''But, quite to the contrary,'' said Fuller, who was the Vice Chairman, Intelligence Committee of the CIA, ''they represent new factors and the strategy sense".
It is now hard to recall that about three decades ago such event were highly unusual. Fuller observed that, ''suicide bombing was almost unheard of in the Muslim world in the 1950s to the 1970s even at the higher of the revolutionary fervor of Arab nationalism and the disastrous defeat of the Arabs in the 1967 war with Israel. Palestinians committed terrorist act against Israel, but they were not suicide mission. It was the Shi'a of Lebanon who first began to successfully employ suicide bombings in Lebanon, with devastating effect against American targets—the US embassy and the US marine barrack in the early 1980. But it was the Hindu Tamil Tigers in Sri Lanka who were the first to operationalise regular use of the suicide vest in the 1980s, with one of the highest rates of suicide operations in that era. Since that time, the frequency of suicide bombing in the Middle East has grown dramatically, peaking since the US occupation of Iraq and Afghanistan.''
Fuller's position was further supported by a new report from The Center for Investigative Reporting (CIR) – a nonprofit news organization based in Emeryville, California, USA, which said most of the designated terrorist groups in the US are right-wing extremists, not Muslim. A joint project by the center, which has conducted investigative journalism since 1977 took a look at 201 designated terrorism incidents within the US from 2008 to 2016.
The results indicate that, "right-wing extremists were behind nearly twice as many incidents" as terror acts associated with those identified as "Islamist domestic terrorism.'' The report identified 63 incidents involving those "motivated by a theocratic political ideology espoused by such groups as the Islamic State". This includes the San Bernardino shootings and Boston Marathon bombings, among others.
Right-wing extremists, often white supremacists, according to the report, were responsible for 115 incidents within the same period. Events like Robert Dear's killing of three people at a Colorado Planned Parenthood women's health clinic in December 2015 for offering abortion services fall into this category.
Regarding violent extremism on the left of the political spectrum, between 2008 and 2016 there were 19 incidents and seven deaths. The shooting of Republican Congressman playing baseball in Alexandria, Virginia also falls under this category.
The evidence from this report therefore appears to belie former USA president, Donald Trump's rhetoric, and his "fixation" on Islam.
The report further corroborated an FBI report which shows that only a small percentage of terrorist attacks carried out on U.S. soil between 1980 and 2005 were perpetrated by Muslims. According to the report Non-Muslims Carried Out More than 90% of All Terrorist Attacks in America. FBI's data compiled by Princeton University's Loon Watch revealed that, ''there were more Jewish acts of terrorism within the United States than Islamic (7% against 6%). ''These were not terrorists who happened to be Jews; rather, they were extremist Jews who committed acts of terrorism based on their religious passions, just like Al-Qaeda and company.'' Loon Watch also notes that less than 1% of terror attacks in Europe were carried out by Muslims.
Since 9/11, according to Charles Kurzman, Professor of Sociology at University of North Carolina at Chapel Hill, writing for the Triangle Center on Terrorism and National Security and his team counts; 33 Americans have died as a result of terrorism launched by their Muslim neighbours. During that period, 180,000 Americans were murdered for reasons unrelated to terrorism.
Even on the acts committed by the so-called Muslims, Law enforcement, including "informants and undercover agents," according to Triangle team report, were involved in "almost all of the Muslim-American terrorism plots uncovered in 2012."
The team finds that's in keeping with the FBI's recent practice of using undercover or double agents to encourage would-be terrorists to act on their violent desires and arresting them when they do — a practice critics say comes perilously close to entrapment.
However why despite these huge evidence that the west and the media in particular continue to malign Muslims and their creed? The answer according to many pundits could not be far-fetched from the age-long agenda of checkmating the rising profile of the religion in the world. Thus, giving a dog bad name, to hang it.
Apprehensive of prospective dominance of Islam as predicted by several researches, the west is deploying its entire media arsenal to combat the fortune of its destiny. According to a new analysis of data from the Pew Research Center; Muslims are on track to become the world's fastest-growing major religious group in the years ahead.
Based on the analysis released by Pew, according to The World Post publication of 04/07/2017, posited that Christians make up the largest religious group in the world, at 2.3 billion people. Muslims make up the next biggest group, at just fewer than 2 billion. But the global Muslim population, the report added is relatively young, with a high fertility rate and a low death rate.
Few estimates that; in the five-year period between 2030 and 2035, the Muslim birth rate will overtake the birth rate among Christians, with 225 million babies born to Muslim families in those years, compared to 224 million among Christians.
From that point, the birth gap is only expected to increase. Between 2055 and 2060, Pew estimates, there will be 232 million births among Muslims compared to 226 million births among Christians.
In recent years, Christians have accounted for roughly 37 percent of the world's deaths ― largely due to the advanced age of Christian populations in some parts of the world.
"This is especially true in Europe, where the number of deaths is already estimated to exceed the number of births among Christians," Pew notes. "In Germany alone, for example, there were an estimated 1.4 million more Christian deaths than births between 2010 and 2015, a pattern that is expected to continue across much of Europe in the decades ahead."
By the final decades of the 21st century, Pew predicts, ''there will be more Muslims than Christians in the world.'' And this is the reality the West and its allies are trying hard to fight. But would the West win this battle?
So far, the West's approach to this stark reality is the deployment of propaganda with a view to arresting the spread of this religion. Little wonder therefore, the media is jam-packed with skewed reportage or jaundiced opinion about Islam. Hence, the coinage of names such as 'Islamist', 'militants', 'extremist', etc. to derogate it in the eyes of unsuspecting publics. But would this change the destiny of this religion which professes peace, concord, dialogue and social order?
Adamu S.Ladan is the Executive Director, Media Centre for Research, Education and Development (Mcred)
Reflections On The Draft Social Media Code
By Y. Z. Yaú, CITAD
The long standing debate around the control of the social media in Nigeria, last week took a new turn with the release by NITDA of the draft Code of Practice for Interactive Computer Service Platforms/ Internet Intermediaries. Predictably, the Code has launched a new controversy around the motives of government for coming up with the code at this time of our history. One ground of suspicion about the intention of the code is that it is coming at about the time we are entering electioneering campaign period. Mischief says that this government that benefited greatly from the use of social media in the run up to the 2015 general elections when it was in opposition does not want to be hurt the same way it had used the same social media to hurt the campaign aspirations of the former ruling party.
But there have also been many initiatives in the last seven or so years by this government to control the use of the social media. They include the anti-social media bill, the hate speech bills, and many other efforts, including the suspension of the operations of Twitter in the country for six months. These have fuelled suspicions on the part of the public that this government is only too happy to make it difficult for citizens to make use of the social media.
The expressed tone of the code is to make the social media safe for citizens, which is a noble objective, but it is important to make sure in achieving a safer social media space, we do not make it impossible to use. There is no doubt that the social media is like any other technology, being misused in the country. This misuse manifests in various forms such as the spread of misinformation and disinformation, the proliferation of hate and dangerous speech, commodification of nudity, child pornography, sexual exploitation and human trafficking as well as recruitment of young people to violent gangs such as terrorists and bandits. There also other crimes such as scamming, impersonation, identity theft, etc. All these make the cyber space to be a site which many fear to venture.
These are however not peculiar or unique to social media or even to Nigeria. Every technology is capable of being used and misused and people are socialised into the socially useful uses of these technologies at an early contact these technologies so that they grow to know how to use them for the benefit of society. These are not the products or the consequences of social media. They predate it. They are in fact the projection of the offline versions of these crimes. That for centuries we have not been able to stamp them out means that it will be naive to think that they can just be eradicated by certain codes. Codes do help but not everything can be cured by codes. And many of the ills of social media are of that nature. They require entirely different approach.
1,000 Pages of Marriage Counseling in One Paragraph!
Admittedly the ills of the social media have been counterproductive to the essence of social media. But it will not work by throwing the baby with the bathwater. Moreover, not all users of social media indulge in these anti-social uses. In reality, very few people engage in these. However, this is not to say that what the small minority does is not worrisome. In the place I work, we have spent considerable length of time fighting many of those. For instance, since 2014, we having running an observatory for monitoring and countering hate speech in the country. We have also engaged in sensitization programmes to enlighten and alert Nigerians about the dangers of hate speech and what we could collectively do to sanitize the cyber space of these. We are also identifying and countering fake news, misinformation and disinformation as well as combating gender violence online. In all these, we have sought the partnership of all stakeholders, including government, to develop national strategies to deal with these issue, drawing from global best practices.

However, government discourse of the problem tends to focus on control than on education and empowering citizens to know their limits of their freedom which would be most helpful and it is from this perspective that I see the weaknesses of the code as a solution. The code is sweeping in many of its assumptions and prescriptions,
Take for example, it wants to criminalize platforms providing space for the crimes of the users. Had that road been taken, the internet as we know it today will not have existed. Following this logic of pushing the burden of misuse of the users on the platform providers, one of the provisions of the code says that "A Platform must acknowledge the receipt of the complaint and take down the content within 24 hours". This gives the government the challenged power to make unilateral determination and classify items and to be the judge and prosecutor. Platform provider operate on a multi-layered architecture that requires escalation processing for a decision to be reached. Much of the issues that go to the top are those about interpretation and most cannot be resolved within 24 hours unless the intention is to say that whatever the government says it does not want, becomes the law that cannot be contested nor be subject to independent and neutral interpretation. And this can easily lead to abuse. Even on seemingly settled matter of deleting nudity, the code does not make exceptions. For instance, certain levels of nudity are needed for educational purposes. Certain nudity could be used to mobilize against certain crimes and to raise awareness, so when you make a no-exception case, the government simply makes it difficult to use relevant images for these purposes.
There are provisions also that seek to outsource the functions of government to the platform providers. One of these says that they should "Exercise due diligence to ensure that no unlawful content is uploaded to their Platform". Such a task is the responsibility of the police and other law enforcement agencies. Platform providers are not content providers or owners and cannot have the capacity to carry out such due diligence to ensure that the over billions of users do not upload "unlawful" content. Another says that platform providers should "Make provision for verifying official government accounts and authorised government agencies". This is the responsibility of government through its relevant agencies. If government is unable to come up with an enforceable guideline for the use of social media by its agents and officers, it should not push that burden to third parties.
The elements of control-thinking can also be seen when vague terms are used. For instance, we all know that certain content could cause psychological harm to people. But there is no scale about psychological pains and persons react differently, having different thresholds of being affected. Without certain rules to establish levels of pains, this can lead to arbitrariness. If I write that a minister has been involved in corrupt deals, he or she can plead "psychological harm" and both myself and the provider are in trouble.
The code also deploys a stacking technique; thus loading offenses of different nature over a single line. Take for instance article 2 © of part 11 which requires platforms to inform users not to create, publish, promote, modify, transmit, store or share any content or information that "is defamatory, libellous, pornographic, revenge porn, bullying, harassing, obscene, encouraging money laundering, exploiting a child, fraud, violence, or inconsistent with Nigeria's laws and public order". Clearly libel and defamation are offenses that have clear laws whether they are committed offline or online. So why add them here? They can be the herring to frighten users of social media.
Even innocuous terms as "false or misleading" are difficult to define. Is an item misleading because of intent or due to the effect? If I put a content and someone feels misled, will that be misleading simply because someone thinks it is misleading, perhaps due his (mis)interpretation? Or because he or she draws the wrong conclusion? Or because of the materiality of the item? Being misled is not a straight cause and effect logic. As for falsity, it can also be the test of limit to access to what counter factuality that comes to live after publication. In other words, a material could be true at the point of publication and becomes false after publication. In this case there was no intent to publish false item and in this case, no false information was published even if by the time it is read, it is not no longer true.
Finally, it seeks to order platforms to Preserve any information concerning a person that is no longer a user of a Platform due to withdrawal or termination of registration, or for any other reason. This has the effort of pre-empting the efforts to ensure the right to forget. When information about people who are they no longer users of a platform is forced be retained, it would be used somehow and breach not all their right to forget but also their privacy,
One way to think about the code is to recognize that the digital space is an extension of our civic space. The civic space is what materialises our humanity and citizenship, it is the embodiment of our human rights, this been so, the digital space is also a concretization of these rights, their projection online. The notion of a digital civic spec presupposes a regime of digital rights that are the projection of our offline human rights. They include the right to freedom of expression, the right to organization, and more importantly, the right to privacy. Many of these crimes we see are derogation of these rights. Many commit these the infractions that the code lists because they do not see their codification to protect citizens from digital abuse.
Government itself has been guilty of abuse the digital rights of citizens through intrusive digital surveillance and failure to ensure that all citizens have access to digital space.
In this sense, the best government is best advised to get the Digital Rights Bill passed and signed. This has a wholesome provision of rights and responsibilities along with measures for enforcement rather than limits its gaze on criminalization which seems to be the tone of the Code. This will help both government and citizens as well as the platform providers. in the end, it will cost less and achieve more when government focuses on educating users than in prosecuting them. There are useful parts to the Code but its underlying assumptions and prescriptions are suspect and subject to being abused. By all means let the providers by corporate citizens of this country with clear responsibilities but we as citizens also want our freedom be respected.