A Survivor's Account on How Irigwe Youths Attack Left 26 Muslim Travelers Dead in Jos North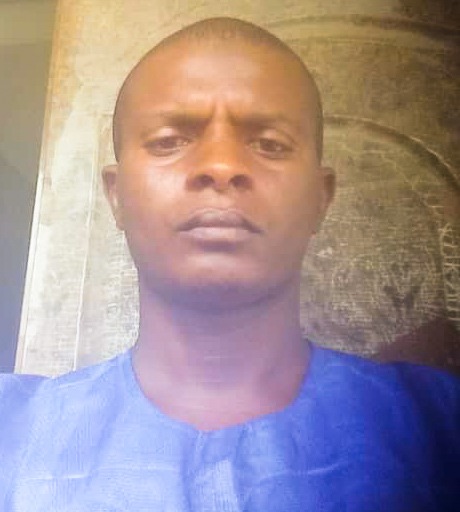 At around 12 noon on Saturday when I was listening to the Annual Muhammadu Sanusi II Colloquium online, my network got interrupted by a call from a Jos-based friend. He was panting as he told me about an attack on travelers in Jos. He said he had no additional information, only that corpses are been brought to the Jos Central Mosque in blood.
I immediately began to make calls, hoping I could speak directly with a survivor if at all there's any, but to no avail until the early hours of Sunday when I received an SMS from my source in Jos with the phone number of a survivor, Haruna Muhammad. He's ready to be interviewed.
Haruna, 36, the only man from Ogun state who joined other 53 Ondo and few Kogi State-based Muslims to travel to Shaikh Dahiru Usman Bauchi, a renowned Islamic Scholar of the Tijjaniya Sufi Order in his home in Bauchi state. The 54 Muslim faithful traveled in a convoy of 5 hummer busses from Ondo state through Jos and arrived at Bauchi in the early hours of Friday "for a Friday litany with the Shaikh," said Haruna.
CAN Condemns Killing Of Muslim Travellers In The Plateau
"We left Bauchi for Ondo at around 7 o'clock in the morning through Jos." The journey was all peaceful until around 10 am when "we arrived at a place block by some youths searching every car that's passing. And when it came to our turn, we were asked to all step down of the cars."
The youths began asking the drivers questions as to where the convoy is coming from and where they are heading to. "It was obvious they didn't trust us," Haruna said, but above all, the youths were irate. Before Haruna or any of his brothers speaks, the youth began shouting, hitting them with sticks, and suddenly, all the convoy dispersed into the nooks of Rukuba for their lives. "None of us has any idea where he's running to, but we had to try and save our lives," Haruna recounts.
While in hiding, Haruna watched in dread how some of his friends were massacred, with sticks and stones. A video shared online by an unknown perpetrator that went viral shows how stones were used to smash and shatter the heads of the victims on the road. Haruna also heard a gunshot but could not identify who was shot at the moment. At the spot, 25 people were killed before the military came to the rescue of those in hiding like Haruna and 25 others. 1 other sustained a severe injury and died later at Plateau Hospital, according to Haruna.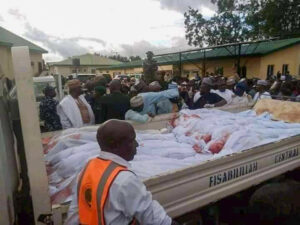 The State Director, Fityanul Islam of Nigeria, Mallam Adam Hamza who supervised the preparation and burial of the deceased confirmed that they've buried 26 bodies at Dadin Kowa Cemetery in Jos South – a 19-minute drive from the Jos North Central Mosque – while other injured victims are still at the hospital receiving treatment.
I asked Haruna why they chose to follow Rukuba Road this time since that wasn't the road they followed to Bauchi. "One of us proposed that Rukuba Road would be better," he said, "and then one of the drivers said he too knows the road. So, he led the convoy."
None of the 5 drivers, however, sustained an injury. All 5 were non-Muslim Yorubas from Ondo state. Before the military arrived at the scene, Muhammad confirmed that one of the cars was set on fire and another driver was able to drive off his car to safety. As of this morning, that driver set off for Ondo. Haruna and other survivors are still in Plateau State, kept at a hotel under the protection of the state government. He assured me they are well taken care of under the supervision of Fityanul Islam of Nigeria.
All this came appeared to come to the authorities with shock, according to Mallam Adam. Some of the government officials who were able to attend the burial include Secretary to the state government who was said to have represented the state governor, Simon Bako Lalong. Others were the state police commissioner, CP Edward Egbuka, and General Officer Commanding (GOC) of the Jos 3-Division, Gen. General Ibrahim Ali. The CP and GOC also visited the scene of the massacre on Saturday.
All efforts to speak with one of the government officials were not successful. However, in a press statement, the Plateau State Government in response to the massacre and avoidance of counter-reprisal, imposed dusk-to-dawn (6 pm – 6 am) curfew in Bassa, Jos South, and Jos North local governments at 3 am on Sunday. But unconfirmed reports coming from Jos North this morning says the atmosphere is intense. It's no wonder that the state government through its Director of Press, Dr. Makut Simon Machan released another statement at exactly 11:02 am today that imposing a 24-hour curfew in Jos North "to contain further security threats".
It could be recalled that on Wednesday, August 4, 2021, an attack on travelers was recorded where a truck full of animals was set ablaze at Gada Biyu, a trekking distance from Rukuba Road. That attack was said to be a reprisal as Fulanis were said to have attacked Irigwe houses and destroy farms in other villages of the state.
One would say the attack of yesterday, 10-days after, which resulted in the killing of 26 people could also be a continuation of the previous reprisal. This is a red alert for the Plateau state government to as a matter of urgency, look into the root cause of these killings and ensure justice is served. All necessary actions should have been taken, days ago to avoid the happening on Saturday.  But it's still not too late. Any delay could return Jos North to its gory days when people are killed sporadically if they (mistakenly) entered a territory that isn't theirs by ethnicity or religion.
Haruna Muhammad urged the Federal and State government to ensure the arrest of all who were responsible for the merciless killings of his innocent brothers on the 14th of August 2021. He said whatever misunderstanding is going on between the tribes in Plateau state, his brothers know nothing about it and their killings shouldn't go unaccounted. The killings yesterday left 26 people dead and 33 survivors including the drivers.
Doctor's Spectacle: National Insecurity In The Face of Fragile Health System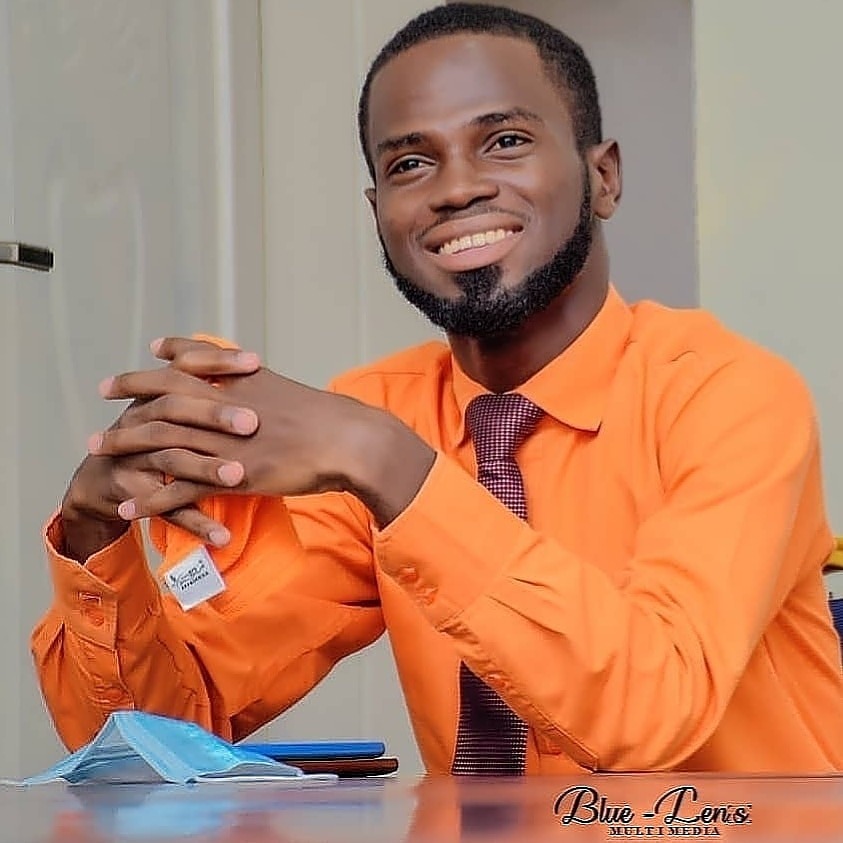 By: Dr Khalid Sunusi Kani
Do you know that "one-third of more than 700 health facilities in Northeast Nigeria, have been destroyed as a result of insurgency"? I was shocked the first time I laid my hands on the report released by the World Health Organisation (WHO) in the year 2016. Hmmmm, na wa woo! We don die…
Nigerians are vanishing from earth daily, not because of our negligence but as a result of the cluelessness of those responsible for safeguarding our lives and properties. Citizens are forcefully ejected from their heritage homes and blatantly separated from their loved ones. Our shelters are not safe, some were put ablaze by some mischievous personalities, the so-called "bandits, militants and Boko Haram." Health Personnel are gradually evacuating from the areas where insurgency is on the rise. This is the architectural written description of the predicament of common people in Nigeria. These events have resulted in an abrupt change in the front pages of our newspapers to a near-death announcing space. If the present situation that we are living witnesses today continue, it will be very worrisome if care is not taken.
NGO Decries The Rise of Online Gender Based Violence
In the context of poor security, public health interventions and the delivery of healthcare to the individual are more difficult to perform and less likely to succeed than in the context of security. Violence – including the threat of violence – in such contexts results in injury, death, psychological harm, impaired development or deprivation. Insecurity therefore, potentially has a double impact on people's lives and well-being; this is the reality of everyday life for many millions of people in Nigeria.
High insecurity, difficult terrain and lack of health workers, medicines, equipment and basic amenities such as safe water are making access to essential, life-saving healthcare services extremely difficult for people in these conflict-affected areas.
The rate at which the insecurity is going like a bat out of hell is very alarming. It has resulted in an indiscriminate geometric increase in the number of Internally Displaced Persons and Refugees in our country. Numerous researchers have shown the inextricable relationship between Maternal Motarlity, Under Five Mortality, and Malnutrition among Children with the insurgency. Insecurity worsens the health condition by causing numerous commotions and disturbances in the normal physiological and mental health of the indigenous people of the affected areas.
Hmmm, as I'm writing with my ink at this point, my heart is silently bleeding profusely, fully aware of the dilapidated health system that has been in existence for decades even before the worsening of the security situation. And could you imagine how the situation would be when augmented with the rascal behaviour of bandits, Boko Haram and Niger-Delta Militants? It would be just like adding salt to the wound. That simply defines the current condition in our country – "Insecurity In The Face Of Fragile Health System."
There was a story of a pregnant woman with a poor financial background in Zamfara State, living in one of the Local Government Areas with the highest attacks by the bandits. She had an Intrauterine Fetal Death(IUFD), which means the baby died inside her womb, a few weeks before reaching her Expected Date of Delivery (EDD). However, this tragedy is related to the inability to access healthcare from the nearby Primary Health Care facility in their residential. The health workers were all transferred to other health facilities and most of all, they were not willing to stay in the village as a result of the perpetual kidnapping of their colleagues in the danger zones. That's how she nearly spent nine months without attending Antenatal Care (ANC) clinic. Had it been the village is secured, it would have been a different narration. Unfortunately, she is presently depressed and placed on antidepressants and regular follow-up with the psychiatric clinic at a tertiary medical centre.
Truly, in a secured society, pregnant women would be able to attend ANC, and health workers could tackle preventable causes of poor maternal and perinatal mortality through early detection of dangerous signs of pregnancy and subsequently help the women to deliver safely without any complications. This sympathising story is one in a million; just a tip of an iceberg. That's how insecurity continues to affect mothers and children in IDP camps. Hundreds are dying as a result of poor environmental sanitation in the camps as inhabitants of these camps keep battling with deadly infectious diseases, all as a result of insecurity in my country.
Nevertheless, the Nigerian Government has the greatest role and responsibility to play in securing the lives and wealth of its citizens. People's security has been described as "a basic value because it is an essential requirement or condition of a successful and fulfilling existence; it liberates people (both physically and mentally) to get on with the business of building their lives without undue fear of those around them … It is also peace of mind: liberation from the anxiety and apprehension associated with fear of those who are in a position to harm us."
The above mentioned description of personal security runs parallel to the "narrow" concept of human security described in the Human security report 2005: "it is about protecting individuals and communities from any form of political violence." Given that the definition of health encompasses a state of complete physical, mental and social well-being, it is both logical and intuitive that people's security, whether viewed collectively or at an individual level, is necessary but not sufficient for their health.
With the above mentioned assertions, we would be able to believe that we need health for peace, and as well, we need peace for health. Nevertheless, Government must do the needful to renew its strategic approach in bringing to an end, this unhealthy Humanitarian disaster that has made our healthcare to be severely destroyed. Yes, We Can collectively bring it to an end!
Dr Khalid Sunusi Kani is a Medical Doctor| Public Health Advocate| Public Affairs Analyst.
Drkano01@yahoo.com
Why Are Good Writers Bad Speakers?
– Ibraheem Dooba
A certain minister who was an excellent writer gave a speech somewhere. It was one of his first speeches as a minister after his appointment by the President. Another writer who heard the speech complained that he wasn't impressed by the minister's performance. "It was as if he had never spoken in public before," he told us.
"Well," I reasoned, "he had never been subjected to an occupation where he had to speak all the time."
Good writers get to be good because they write all the time. Which means that they are practised. Good speakers become orators because they speak frequently. In other words, they are practised. Accordingly, it is incredibly difficult to find an imam or pastor who is not eloquent. Why? Because they speak all the time. At least once a week. The imams during Jumu'a prayers on Friday and the pastors on Sunday.
President Buhari Appoints Okadigbo Chairman NNPC Board
Not long ago, a friend told me this: "honestly, I prefer your writing to your speaking." In other words, I prefer to read you than to hear you. Translation: "you are a terrible speaker!"
(I called him this morning to hear what he thinks now. Continue reading to see his new assessment of my speaking ability.)
People think that one ability seamlessly transfers to another. It doesn't work that way.
Ask any neuroscientist and they will tell you that the brain grows new cells to accommodate new skills (neurogenesis). Thereafter, the more you practice, the more myelination. Myelination simply means the process of making brain signals travel faster for a particular skill.
Another minister in Nigeria, Dr Ali Isa Pantami, impressed the nation when he appeared in the Senate to be cleared as a minister of the federal government.
But I wasn't surprised. The guy is a scholar and a preacher! Which is a devastating combination. He knows. He expresses the knowledge. Someone who has something to say and says it all the time is my definition of an orator.
You wouldn't be surprised when Messi, Ronaldo or Salah plays well in a match. He is expected to play well. So that is not news. What is news is when he has a bad day and doesn't play well.
So why are good writers bad speakers? If you have read this far, you must have figured it out by now: it is because they don't speak!
The opposite is also true. Some great speakers are poor at articulating their thoughts in writing.
I know some good writers who are good speakers. Mahmud Jega is one of them because he is practised. He was a lecturer. He likes to share stories and he gets invitations to give talks.
Steven King is another example. He is a great American novelist who has sold millions of his books. But I wasn't impressed by his earlier appearances on TV. But not surprisingly, he is now a better speaker (at least to me) because he put in appearances in shows like The Late Night Show of Steven Colbert.
Since I realized this, I've increased my speaking gigs and have accepted most of the invitations I received to give talks or lectures. It helped. What about the friend who said I was a terrible speaker? Before writing this article, I gave him a call. Here is what he said: "Sincerely, I think you have improved. You're balancing both."
Therefore, if you want to be a good writer, write every day. If you want to be a good speaker, speak frequently in public. But if you want to be a good writer who speaks well, do both.
PS: An even better way is to learn how to do both and then put that into practice. Put knowledge into practice.
#HowtoWriteWhatReadersLove
The Onerous Task: Between Politics and Reality.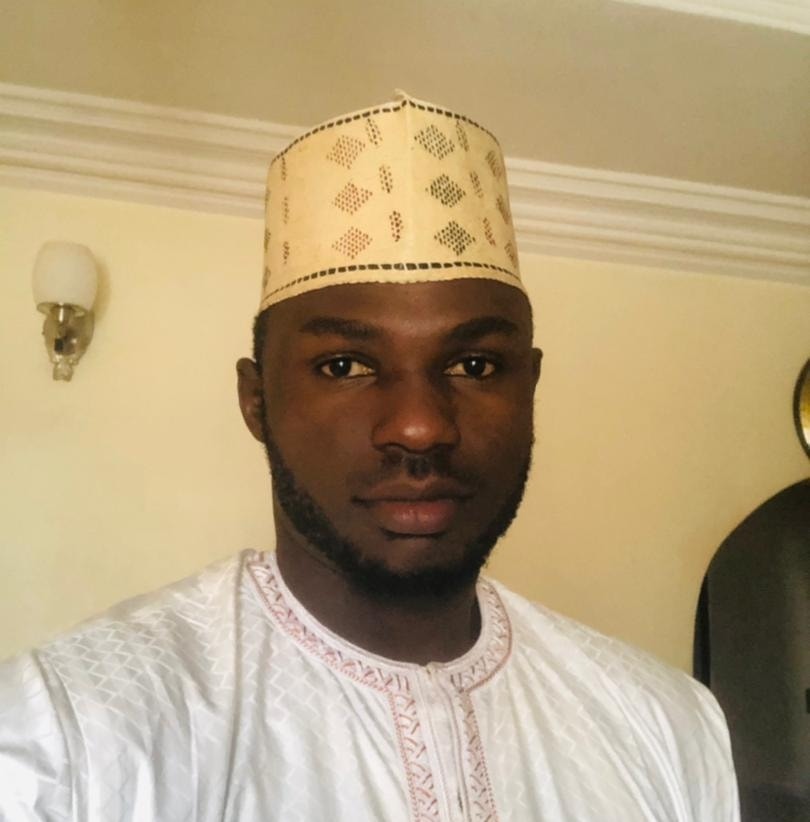 By Abubakar Sadiq Dauda.
I watch with complete dismay how some People on social media use the opportunity of the recent arson that happened in Sokoto, to attack pro-buharist, in what looked like deviating from reality (destruction of the North) and attacking one another. Hence, misplacing our priorities yet again!
Perhaps the setbacks, Northerners are experiencing may be political and may also have the interest of our political masters both locally and internationally. The reality of it all is that it is being executed at the expense of our lives, properties and means of livelihood.
Therefore, the recent happenings call for the onerous task which is for us the followers and supposed 'slaves' to put our political undertone behind our backs, look for ways we can improve our lives, secure our properties and restore the lost glory of our region, the North.
The Masters in our political system have the capacity to recruit enough security agents to escort them, while they move on our highways from Sambisa to Shinkafi via Kaura Namoda, if they opt to move across that dangerous route. But the commoners, dare not move from Abuja to Kaduna except with the assistance of Allah alone.
The scenario I just highlighted above is the reason I believe we should halt the senseless tantrums and mockery we throw at each other. Let us drop politics and face our reality stained with hopelessness (unless we take measures and actions).
The issue of security in Nigeria has been a major challenge right from 1999, and it has been a major threat to our success. There has been an immense success in the fight against insecurity in the South, even when we were low on fighter jets, arms and ammunitions. Fast forward to 2021, from 2015 our security and armed forces were never equipped in the manner it has been equipped from statistics.
Breaking: President Buhari Sent Intelligence Chiefs To Sokoto
Dozens of air fighting jets have been purchased, dozens of gunship helicopters were purchased and the majority of those assets were being deployed to the North, but still, there is no glimpse of hope even with the massive deployment of troops into our region.
With the short analysis I have laid out, I will still repeat what some people describe as a hypocritical gesture, which is to stop trading blames, drop politics and embrace reality by repeatedly calling on Allah to intervene.
Burying our differences and joining our heads is a must and it is a necessity for the quick growth and success of the North and Nigeria as a whole.
Quick reminder:
Last year exactly this period, we were mourning Zabbarbari massacre that occurred in Borno. A year after, it turned to innocent travellers in Sokoto. If this doesn't make sense to us then I wonder what will.
May Allah's mercy continue to be with the innocent souls we have lost to the hands of terrorists and enemies of our dear country.
God Bless the Federal Republic of Nigeria.
#SecureNorth