How Salihu Mustapha Can Become APC National Chairman
Abdurrahman Sa'ad Dembo
Politics, they say, is local. The aspiration of Mallam Salihu Mustapha to become the National Chairman of the All Progressive Congress, APC should begin from Kwara state.
I'm glad the APC stakeholders in Kwara State have endorsed Mustapha's ambition for the position and that shows he has done his homework. No doubt he is a credible candidate that can compete with other contestants from any other states within North Central Zone, if eventually APC zones the National Chairmanship position to North Central.
He is not a novice when it comes to politics. He was a member of ANPP, also former National Deputy Chairman of Congress for Progressive Change, CPC. Essentially, Mallam Salihu Mustapha has contributed to the growth and development of humanity in Kwara State and beyond. His foundation, has touched many lives of downtrodden positively.
Kumbotso Local Government Chairman In Kano Appoints 55 Special Advisers
Many unemployed youths have received succour from Salihu. In 2019 when he came out to contest for Governor of Kwara state under All Progressive Congress APC, he should have carried the day but the power play scuttled his ambition at the twilight of APC Governorship primary. In spite of this, Mallam did not relent, because one cannot rule out the fact that he is the most celebrated President Buhari's face in Kwara state.
He has been a committed member of Buhari support organisation for many years. Mallam as a matter of fact should lobby the presidency and his state Governor Mallam Abdulrahman Abdulrazaq.
The reason is, Presidency will like a candidate that shares the philosophy of Buhari's administration, which is focal to economy, security and infrastructural development. They will also like to throw their weights behind a candidate that will galvanize the party.
In all of these two requirements Salihu Mustapha is a goal. Mallam requires the support of his state's Governor because of power play dynamism. More Importantly, Inclusiveness is key in running any political party in the world, hence Salihu Mustapha should reach out to APC Governors by articulating his vision and mission to them.
He should plead to them if necessary. Mallam Salihu should form a committee that will reach out to APC stakeholders across the country with the mandate that grassroots are viable.
The Committee should also endeavour to communicate to the stakeholders that Salihu Mustapha is not out for contest but to appeal to them.
Some may regard Salihu Mustapha as a candidate that will be going to the convention as an underdog, but I honestly disagree. His political tentacle also spreads across the country, because of his commitment to politics that is devoid of acrimony and poverty.
At this stage of our National history APC needs a National Chairman that will change the narrative by repositioning the party and correcting the impression of some Nigerians who felt the party has not fulfilled all promises they made in 2015.
Some even believed that the #EndSARS protest was as a result of poor governance by the APC, while some would say it was politically motivated. Whichever way APC's fate cannot be determined by naysayers. So Salihu must know this and work on it. This is required to make the party formidable ahead of 2023 general elections. He will provide a robust leadership that will make the party to flourish. Salihu is a man of few words but pragmatic.

Tinubu /Omo-Agege And Their Dual Domineering Debut In Delta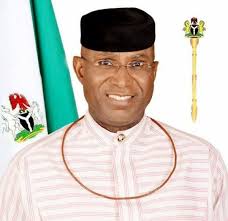 By Bala Ibrahim.
Since the flag off of the All Progressive Congress, APC, Presidential campaign in Jos last week, the presidential candidate of the party, Asiwaju Bola Ahmed Tinubu, has been moving with special skills and unique political maneuverers. This is so because everywhere he goes, he receives an outlandish reception from the public, who seem convinced, that indeed he is destined to be the next President of Nigeria. But the reception in Warri today, came with an extraordinary intimidation, courtesy of the popularity and support for the Deputy Senate President, Sen. Ovie Omo Agege, in whom destiny is making a gesture with the hand, to take over the leadership of the state, come 2023.
Senator Bola Ahmed Tinubu arrived Warri, the Delta State capital for a mega rally at the Warri township stadium, accompanied by the top brass of the APC, including the governorship candidate of the state, Senator Ovie Omo-Agege and his deputy, Hon. Friday Osanebi. As expected,because of the popularity of Omo Agege,the venue of the rally was filled to full capacity by supporters, who came to give the duo of Tinubu and Omo Agege the assurance of victory.
To the loud applause of the Deltan enthusiasts, the Deputy Senate President and the Gubernatorial candidate of the APC, Senator Omo Agege, after going through the protocol, where he acknowledged the presence of many people, including the National chairman of the party, Sen.Abdullahi Adamu, Turakin Keffi, whom he described as "my co conspirator" and who was ably represented by the Deputy National Chairman, South, Chief Emma Eneukwe, said and I quote,

UN, Women Radio Tasks Journalists On Gender Balance Reportage
"My incoming President, Asiwaju Bola Ahmed Tinubu, I want to say on behalf of all Deltans, you are welcome. Delta is suppose to be the richest state in Nigeria, with all the money coming to the state from the Federation account, but there is nothing to show that is commensurate to what the state is receiving. Warri has become the Keke capital of Nigeria. Our people are tired of suffering. They want the narrative changed. All Delatans are tired of Okowa's recklessness of borrowing. That is why I, Ovie Omo Agege, is today, formally putting myself forward as the candidate for the Governor in 2023. I have served as Executive Assistant to the Governor. I was a member of the executive council. I was Secretary to the Government. A senator, representing Delta Central, and the Deputy Senate President of the Federal Republic of Nigeria. I would put all these experiences to the service of the people. There is no part of the state where my impact is not felt, including the home town of the bad governor. I achieved all these because I am a senator who belongs to the ruling party. For us to continue enjoying these, we need to elect Asiwaju Bola Ahmed Tinubu, whom I know very well"- DSP Omo Agege.
Many speakers, including the former national chairman of the APC, Chief Adams Oshiomole, eulogized Omo Agege, and called on the people to ensure his victory, because it would be victory for the state in particular, and victory for the region in general.
When he mounted the podium, Asiwaju Bola Ahmed did not mince words, in calling on the people to do the right thing.
"For me, I want to say thank you very, very much. You have been here since morning. You've shown us love. You've shown us determination. You've shown us civilization. You've shown that you want change. You've heard from the Senate President, that Senator Ovie Omo Agege is the next governor that would develop your state. That would work with me as the president, to bring back hope and development. What does Ovie means: progress. What does Omo Agege means: development. He means Hope, renewed Hope. Your ports, your steel industry, the Onne and many other areas of development, your fish industry, your aluminium smelter, they are not for sale, they are for development. When last they stole it, where is the money? How long have they been there? They don't have the vision. They don't have the brain. They don't have the knowledge. They don't know the road to prosperity. We know the way. Go to Lagos and see development. Go to Lagos and see prosperity. Go to Lagos and see records of beautiful people. Progress is here, Omo Agege is here. Prosperity is here"-Asiwaju.
In announcing the position of the National chairman of the APC, the Deputy national chairman, south, chief Emma Eneukwe said:
"The national chairman had asked me to tell Deltans that we have brought good commodities, and when you bring good commodities to the market, you don't hide yourself. The candidate the party is presenting for the presidency has shown Nigerians that he has the capacity to deliver Nigeria. He delivered Lagos state at a time when it was very critical. And now that it's also critical to the country, God had sent him to deliver Nigeria. The person who is going to be the governor of Delta state, has also proven himself beyond reasonable doubt. These are people of experience, people of sagacity, people who have proven themselves in the politics of Nigeria. So we are presenting to Nigeria, great products that would take us to the promised land"- Chief Emma Eneukwe.
So in the light of the intimidating crowd gathered, and the purity of the personalities present, one can undoubtedly say that, the rally today in Delta, was not only a show of political force, but a domineering debut, for the duo of Tinubu and Ovie Omo Agege.
My Vision for Jigawa State (VIII)
Earlier this week, we concluded stakeholders consultations with party leaders and followers across the 27 Local Government Areas of the state. For four weeks, we interacted and received valuable inputs from representatives of the people. While thanking all those who sacrificed their time to be part of the interaction, I assure you of an all-inclusive government if we emerge victorious. As difficult as it is proving to be, we are working hard to ensure that everyone's voice is heard.
Today, I want us to continue with and conclude our discussion on agriculture. One major thing we need to agree on is that we cant grow in isolation. We need to establish a working synergy and integration between the activities of farmers. The spirit and practice of farmers cooperatives shall be reawakened such that they will work together for the benefits of the community. With this, dissemination and diffusion of new and innovative ideas will be simplified.
One of the major drawbacks in our farming system is the use of local and uncertified crop varieties. This result is poor yields of most of our staple crops. In order to increase crop yields, our administration in partnership with research institutes such as ICRISAT, IITA, IFAD and National Seed Council (NSC) will establish demonstration farms of improved crop varieties and give out the seeds to farmers. This will certainly increase our net crop production and boost our economy.
50 Medical Doctors Leave Nigeria Every Week-NMA
Already, we have sponsored comprehensive research which has documented all the crops cultivated and animals reared in the state on local government basis. Overall, we can reveal that the top five crops cultivated in Jigawa state are rice, Hibiscus, Sesame, Sorghum and Millet. These are commercially exportable crops that are needed by industries. We also have a variety of livestock production especially of sheep, goats, cattle, camels and poultry as well as their associated products of meat, milk, hides and skin.

We intend to introduce new policies on livestock development especially with regards to animal varieties and animal health. Like human beings, animals require effective and efficient health care system. To ensure maximum productivity of our livestock sub-sector, we will Insha Allah build more veterinary clinics across the state and upgrade the existing ones. We will employ more veterinary doctors and extension workers to provide effective animal health care service delivery.
We will improve the relationship between farmers and herders by providing serious intervention in how they live and cohabit. Insha Allah, we will ensure that all cattle routes are reclaimed and demarcated. We will revive all grazing reserves across the state with improved grasses and drinking water sources. These were some of the policies initiated in 2007 which resolved almost all farmers and herders conflicts in our dear state but have been now abandoned.
Part of the problem that resulted in these conflicts is the quest of farmers to have more land to increase their production. Given that, we will revitalize the Jigawa State agricultural research institute, focusing on improving agricultural inputs, especially seeds, to give our farmers more output from less land. If herders are provided with adequate grazing facilities with clearly marked cattle routes, and farmers' production is improved with their limited land, conflicts will be virtually eliminated.
We have some neglected elements of agricultural development which are money spinners, but the attention of people is not on them. Enterprises like fish production, fruits farming, plantation agriculture, perennial crops cultivation, horticulture, silviculture, apiculture, forest products development, etc. We will work with experts to assess the viability of some of these activities in our state.
Our major periodic markets can be strengthened to improve on their already specialized marketing of agricultural products by reorganizing them into clusters. Maigatari Market is a major livestock market of international repute, Gujungu is a big market where all sorts of agricultural products, grains and livestock are sold. The same can be said of other markets like Sara in Gwaram LGA, Shuwarin in Kiyawa LGA and Kafin Hausa Market in Kafin Hausa LGA We can use these markets to further develop our agricultural value chains.
To improve marketability, we must first develop an improved storage plan to reduce wastage of especially vegetable crops like tomato. Storage management shall be emphasized to expose farmers to better methods of storing their products for better preservation and reduction or complete elimination of losses. Some essential storage devices shall be developed, produced and deployed accordingly, e.g., Silos, kilns, etc. We shall liaise with the Nigerian Stores Product and Research Institute (NSPRI), the Raw Materials Research and Development Council (RMRDC) and other relevant Institutions on this matter. We will look into the possibility of Establishment of agricultural produce conditioning centres, one for each Senatorial District, for the processing of agricultural produce to support farmers for export.
As stated earlier, we have a clear intention of moving from subsistence to commercial agriculture. The ultimate goal of this aim is to eventually link agriculture to tangible economic development which is the only viable way to keep our large population employed. No other sector has the capacity to provide direct and indirect jobs to millions of people in both rural and semi-urban centres.
Just to remind us, agriculture, as a branch of the world economy, plays a significant role in human life. Its main goal, among other things, is to meet the population's needs for food and provide the industry with raw materials. Unfortunately, we have not been able to meet these demands. We will, therefore, ensure that the necessary mechanisms to meet the various expectations of farmers, industrialists and the entire populace of Jigawa State are in place.
While reeling out all these well intended policies, I must advise us to reflect on the requirements and the efforts needed for them to be actualized. Gone are the days when government is buoyant enough to take care of all activities. The present economic realities will no longer allow that. People, especially farmers must be willing to make a lot of sacrifices to complement government efforts in making the sector better. The good news is that we will be taking issues one at a time and with the help of Allah, everything is possible.
Gobe ta Allah ce
©Santurakin Dutse
Asiwaju/Osinbajo And The Abrogation Of Acerbic Animosity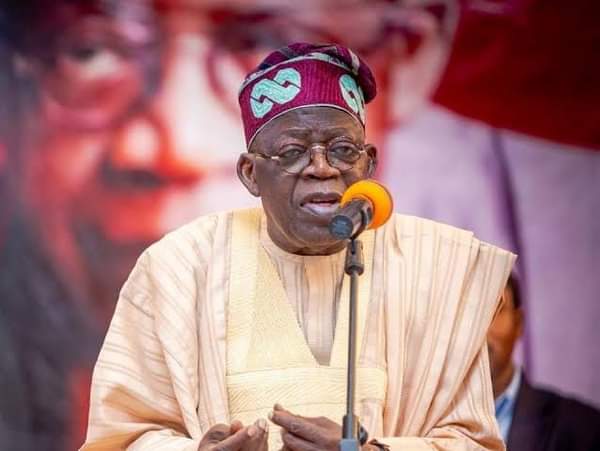 By Bala Ibrahim.
The names Asiwaju Bola Ahmed Tinubu, are easily the most repeatedly pronounced names in Nigeria today. And the reason is simple; he is a famous politician, philanthropist, business mogul and now the Presidential candidate of the All Progressive Congress, APC. But there seems to be another reason why his names are repeatedly resonating- his readiness to reverse animosity in politics, by letting go of resentment and the thoughts of revenge. Yes, Asiwaju is reinventing the philosophy of "politics without bitterness", the nostalgic political campaign slogan of late Waziri Ibrahim, the famous Kanuri man from Borno State, and the Presidential candidate of one of the political parties that participated in the 1979 presidential election – the Great Nigerian People's Party, GNPP.
Like late Waziri Ibrahim, Asiwaju Bola Ahmed Tinubu is contesting for the highest political office in Nigeria, at a time when the air space of the country is filled with palpable hatred among political parties, and mistrust among politicians and their supporters all over. To say the current scenario, or this type of feeling of deep anxiety and dread are unhealthy to the system, is certainly an understatement.
But the people are not the ones to blame solely for such apprehensive feeling. The liability lies with the leaders, who accede to the mischief and devilry of those championing the cause of such mistrust between the parties and candidates. Their absolute aim of heightening tension in the polity is to ultimately, God forbid, cause chaos, riots and anarchy.

Such situations if poorly handled, may result in military intervention or even civil war. Some of these agents of doom are campaigning under ethnic and sectional sentiments. Nigeria had gone through such terrible path in the past. But methinks, the attitude of Asiwaju Tinubu is towards reversing, or changing that viewpoint.
When, in the build up to the Presidential primaries, Vice President Yemi Osinbajo indicated interest to contest for the same position with the Asiwaju, despite the fact that he knows the life long ambition of the Asiwaju is to be the President of Nigeria, many, including yours truly, thought it was only going to be a political hoax. But the Vice President stayed put in the race, and went on campaigning with authoritative effervescence. After weeks of hot and high-wire intrigues and horse-trading, Asiwaju Tinubu defeated the Vice President, who came a distant third with 235 votes, while he polled 1,271 votes.
The general feeling among analysts is that the Vice President had committed a political sacrilege, by contesting against the life ambition of his political Godfather. As a consequence, it was also thought that the Asiwaju would not forgive the Vice President and Professor of Law, Yemi Osinbajo. But to shame those with such negative thought, and prove to people that he has come to abrogate acerbic animosity in politics, the Asiwaju has done the reverse. He has forgiven him.
In announcing the forgiveness, Tinubu said, "I have nothing against him. I have been to his house after the primaries. I have seen him on the day of the goodwill message to the retreat organised by the President. And a man who forgives—a man who asks for forgiveness from Allah, fully deserves forgiveness. If you cannot give forgiveness, how are you asking from Allah? To me, it is over"- Asiwaju
Similar clemency was extended to the President of the Senate, Sen. Ahmad Lawan by the Asiwaju. In appreciation, Lawan, who said he contested with the belief that he had the popularity and experience to lead the country, pledged absolute support to the Asiwaju, saying he has the optimism that APC would emerge victorious in the 2023 presidential poll with Tinubu as it's candidate.
Attempts have also been made to set the Asiwaju against the minister of state, labour, Festus Keyamo(SAN), by suggesting that Keyamo had sued the Asiwaju in 1999, for the allegation of forging his school certificates. Keyamo was quick to deny the allegation, saying he only sued the Lagos State house of assembly for clearing the Asiwaju, who was then the governor of the state, on allegations of certificate forgery. Indeed the assembly investigated him, but cleared him of all wrongdoing. Again, in his determination to abrogate acerbic animosity in politics, the Asiwaju has not only ignored the call to hold Festus Keyamo with malice, but went ahead to appoint him as his Presidential campaign spokesperson.
The national chairman of the All Progressive Congress, APC, Sen. Abdullahi Adamu is one person adversaries are working hard to build an ill will wall against, or sour his relationship with the Asiwaju. Since the primaries that produced the Asiwaju as the Presidential candidate of the APC, detractors have been up and doing, on how to harm the working relationship between the duo, but to their chagrin, the Asiwaju is ceaselessly holding the chairman in esteem. In fact, Sen. Abdullahi Adamu is the deputy chairman 1 of the Asiwaju Presidential campaign team.
Nothing more can demonstrate the philosophy of politics without bitterness, and attempt to abrogate acerbic animosity in politics.