CITAD Charges Kano Secondary Schools On ICT Inspired Learning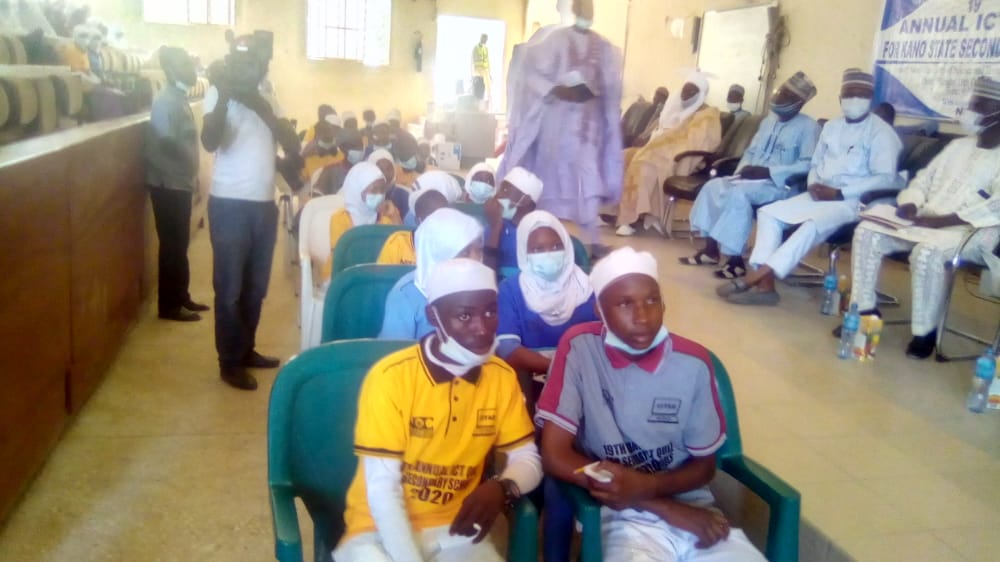 By Our Reporter
As part of its effort to promote computer literacy and ICT awareness among students of secondary schools in Kano State, the Centre for Information Technology and Development (CITAD) has since 2003 instituted a yearly ICT quiz for secondary schools.
The objective of the quiz is to sensitize the school communities to the need for
computers, encourage students to take computer studies seriously and
aid advocacy on the need for school proprietors and government to
provide computers to schools.
This year's ICT quiz took place on 10th December, 2020 at Kano State University of Science and Technology (KUST), Wudil and participated by twenty six secondary schools in Kano state.
General dies at the Ongoing COAS Conference
The schools are Dawakin Tofa Science Collage, GGSS sani mai Nagge, GSS
Ja'oji, First Lady Collage, GGUC Kachako, GSS Gano, GTC Kano, MTGSTC
Kano, M.A Day Science, Governors College kano, GSS Kawaji, Dawakin
Kudu Science, YBUMSS, KUST Staff Collage, GSS Gwale, GSS Rumfa
Collage, Kano, SAS, Kano, GGSS Shekara, GSS Gaya Gandu, GGC Kano, GGC
Dala, MSSC Gaya, GSS Gwammaja, H&M Girls Science and GTC Ungogo.
How  CITAD Is Fighting Covid-19 In Kano State
In welcome remark Malam Ahmad Abdullahi Yakasai who represented CITAD
Executive Director Engr. YZ Ya'u at the event welcomed the participants to the quiz and announced the following prizes are going to be won in this year's ICT quiz
First place position – All in One Computer
Second Place Position – Refurbish Desktop Computer.
Third Place Position – Printer
Best Teacher – Plasma TV 32 inch
Participants of the winning Schools – Techno Tabs Android phones.
In his opening remarks from the Chairman of the Occasion, Prof. Shehu
A. Musa, VC KUST, Wudil assured on behalf of the university to keep on
hosting the quiz annually.
He also announced that the university will
take responsibility of awarding the prize of First place Position, the university will also give N20,000 to each participating School from first to tenth positions and N50,000 for the best teacher.
He also announced to give from his personal pocket N20, 000 to the first place
position, N20, 000 to the second place position and N10, 000 to the
Third place position.
GTC Ungogo emerged 1st Place Position, MSSC Gaya emerged 2nd Place
Position and GTC Kano emerged 3rd Place Position.
Malam Anas Usman Aliyu of GTC Ungogo won the best teacher award.
President Buhari Mourns Ex-IGP Gambo Jimeta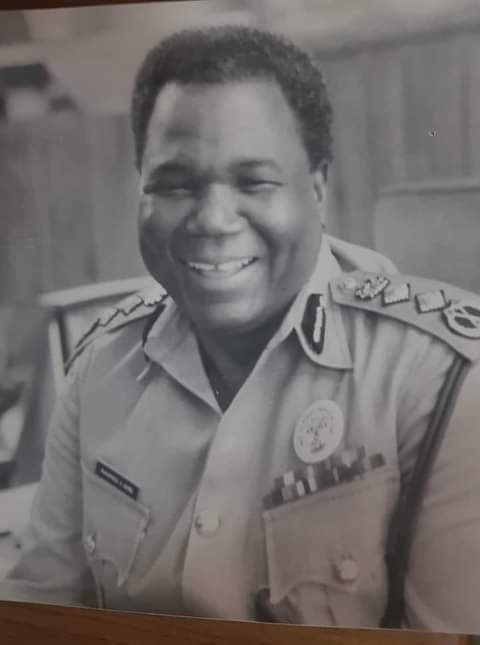 President Muhammadu Buhari expresses sadness over the death of Muhammadu Gambo Jimeta, a one-time Inspector General of Police whose transition was announced Thursday evening.
In a statement by Malam Garba Shehu said while Conveying the condolences of his family and that of the government and people of Nigeria, the President describes the late crack police detective as "a man of great courage, intellect and a true Nigerian Statesman," adding that "Today, Nigeria lost a great son. He lived for the nation and served with all his strength."
Breaking :Emir Sanusi's Eldest Daughter Passes On
"May Allah bless his soul and give fortitude to the bereaved family, the government and people of Adamawa State to bear this irreparable loss," President Buhari prays.
Breaking :Emir Sanusi's Eldest Daughter Passes On
One of the Daughters of   11th Emir of Kano Muhammadu Sunusi 1 is dead
Freedom radio reports that Hajiya Hadiza Sunusi popularly known as Fualnin Gandu died on Thursday
Her funeral prayer will take place at Kano Emir's palace Kofar Kudu around 4 PM.
Her father late Emir Muhammad Sunusi 1 abdicated the throne of Kano in 1963 after an altercation with the Northern region government led by Sir Ahmadu Bello, the Sardauna of Sokoto.
Kaduna Electricity Disconnects Late President Shagari's House Over Debt
Kaduna Electricity Distribution Company has disconnected former President Shehu Shagari's House for the debt of 6 million Naira.
BBC Hausa extracted the story from an online media Daily Nigerian citing the Head of corporate communications Kaduna electricity Abdul'Aziz Abdullahi over the disconnection at President Shagari's House.
1983 COUP : Shagari was taken to Nassarawa
The spokesperson of the distribution company says former President Shagari's House was given notice before the disconnection.
Sokoto government official who pleaded anonymity said it not just to blame the Sokoto state government for the disconnection