Breaking :Kano re-open schools October 11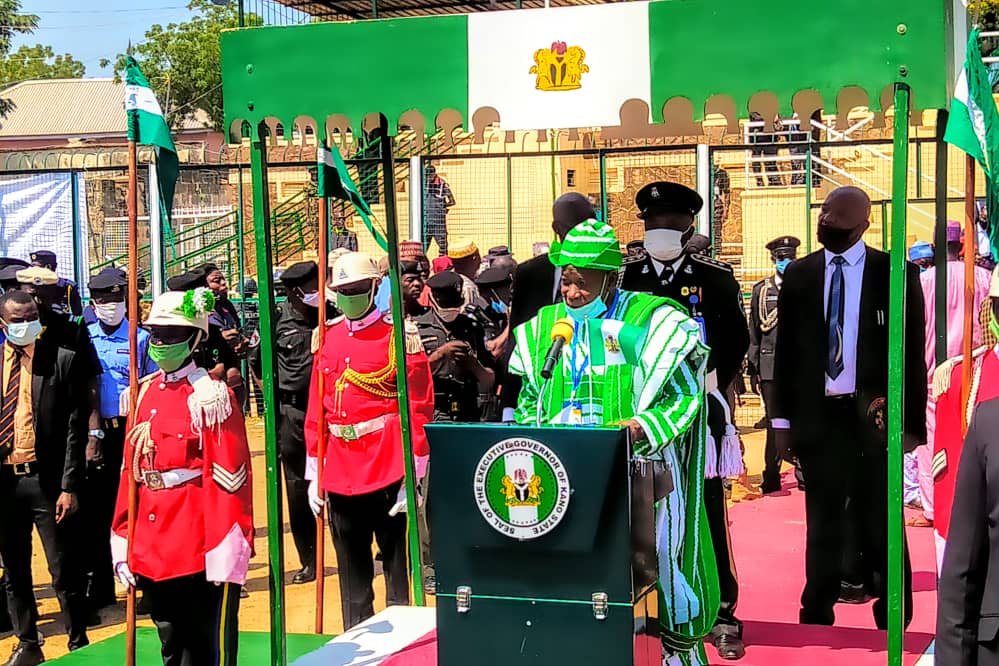 By Muhammad Umar
Kano state government has declared October 11th for the reopening of schools.
The state commissioner for Education Sunusi Kiru stated this during a News conference at the Headquarters of the ministry.
The re-opening of the schools is for third Term
Kiru said that the decision followed a series of meetings with stakeholders and State Commissioners for Education across the 19 Northern states, where resolutions were adopted.
He said that all teachers are to return to their respective schools on 11 Oct.
The approval was contained in a memo presented to the Governor by the Hon. Commissioner of Education Mal. Muhammad Sanusi Kiru.
The re-opening of the schools is made subject to the following conditions:-
a). That all government approved Islamiyya Schools shall re-open under strict compliance with the Covid-19 protocols with effect from 11th October,2020.
b). That Primary 6 from Public Schools and Primary 5 from Private Schools are to resume on Monday 11th October, 2020.
c). Primary 1 & 2 are to attend classes only on Mondays and Tuesdays while Primary 3, 4 & 5 will go to school only om Wednesdays, Thursdays and Fridays with effect from 11th October, 2020.
d). JSS 1 and SS1 in both Public and Private boarding and day schools are to wait at home for additional 5 weeks until the end of transitional and qualifying examinations to ensure social distances in classes and hostels.
Breaking: Kano to Re-open Schools August 10
e). That all the 15 Tsangaya (Almajiri) Integrated Schools are to resume fully as from 11th October,2020.
f). JSS 2, JSS 3 & SS 2 are to fully resume in preparation of the forthcoming qualifying and transitional examinations.
Ganduje has further approved the immediate decontamination of the 8,582 public schools in addition to the private schools involved in the re-opening exercise.
Fund raising: KASSOSA targets  #950 million to improve Science Colleges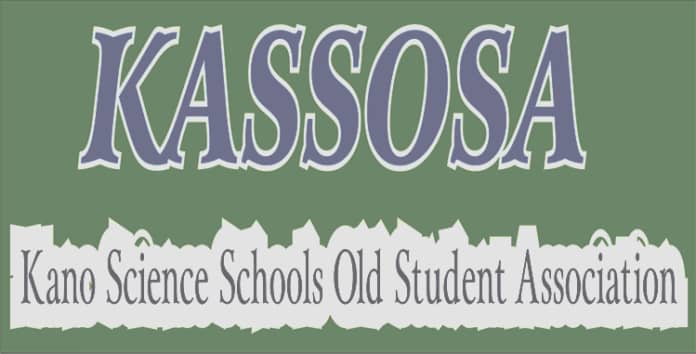 Kano Science Schools Old Students Associations (KASSOSA) projected to raise over 950 million Naira from it's members and other philanthropist, for the purpose of renovating as well as improving the educational system of Science Colleges in Kano and Jigawa.
This was contained in a statement signed by the Secretary General of KASSOSA Malam Habibu Ahmadu, and sent to NIGERIAN TRACKER
The statement added that the Association see it necessary to fill the gaps from 13 Science Colleges in Kano and Jigawa, to support the effort of the Governments in renovating and advancing the educational system.
Breaking:After 68 Years As District Head,Oldest Kano Kingmaker Mukhtar Adnan Is Dead
In a Radio Programme monitored, the Publicity Secretary of the Association Malam Aminu Lawal Hussain urged all members of KASSOSA to attend the gathering, and give the minimum they can afford to modernize Science Colleges.
"School Gap Assessment Committee went round all the collages to record all the problems, dilapidations of structures, Laboratories which needs to be equip with modern apparatus among others.
"Taking it into consideration the higher population in projection from Kano and Jigawa, there's need for philanthropist in the society to contribute, or pledge to build some of the dilapidated structures, because we need the contributions in any further form.
"As we all know the role of Science education in any developed society, we also need to support our own Foundation to get a very good result in the near future," Aminu Lawal Hussain said.
The statement added that the fund raising gathering will take place at New site Bayero University Convocation Arena, on Sunday 5 of December 2021.
Kano To Make Premarital Screening Certificate Compulsory
KNSG launches standardized premarital screening certificate, empowered over 250 people living with or affected by HIV/AIDS and flags up multi disease community medical outreach as part of the commemoration of World AIDS day.
Very soon the state Government will make it compulsory for intending couples to possess pre marital certificate that will clear them of HIV AIDS pandemic.
Orange Fleshed Sweet Potato boost immune system, Vitamin A —– Director
The First lady of the State Professor Hafsat Abdullahi Umar Ganduje launches the programs at the Coronation Hall of the State Government House.
The wife of the governor said World AIDS Day is observed on 1st December every year to raise awareness of AIDS pandemic caused by the spread of HIV, reduce stigma and discrimination.
Professor, Hafsat Ganduje said the theme of this year's world AIDS day was specially selected to call on all stakeholders in the HIV response to move forward, toward the equitable provision of service in both urban and rural communities to reach people left behind and called on all stakeholders who are faithful in ending HIV/AIDs to lend their voice in the fight against HIV/AIDS .
The First lady, recall how COVID19 devastated communities the world over exaggerating equities and distracting services, we may not forget about the challenging conditions of life of many people living with HIV/AIDS.
She expressed delight to see the lineup action for the 2021 World AIDS day commemoration that includes empowerment of people living with HIV/AIDS orphans and vulnerable groups across various stages including tailoring, leather works, barking and beautification that will go a long way in reducing the inequalities among infected or affected people.
Professor, Hafsat Ganduje commended the efforts put in place to screen people for diseases like HIV/AIDS, Hepatitis, Hypertension and diabetes during multi diseases community outreach in different communities across the State.
She unveils the readiness of the government to guard the co-bill certificate against all forms of forgery.
In his remark, the Commissioner of Health, Dr Aminu Ibrahim Tsanyawa lament that, Kano State is committed to achieving the United Nations target of 95-95-95 to end AIDS by 2030 through premarital screening by ensuring 95% of all the State population know their HIV/AIDS status, 95% of those found positive were on medication and 95% of those on Medication get their viral load to suppress.
In his address, the Director-General Kano State Agency for the Control of AIDS, Dr Sabitu Y. Shu' aibu Shanono thanked His Excellency Governor, Dr Abdullahi Umar Ganduje for the support and cooperation in fighting the HIV pandemic in the state.
Breaking:After 68 Years As District Head,Oldest Kano Kingmaker Mukhtar Adnan Is Dead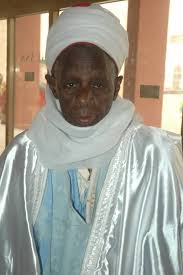 Oldest Kano Kingmaker and district Head of Dambatta Alhaji Mukhtar Adnan is Dead.
Alhaji Mukhtar Adnan was a district Head in Kano since 1953 and was among the Kingmakers that oversee the selection of 4 Kano Emirs for 58 Years from 1963 to 2020.
Late Alhaji Mukhtar Adnan held the title of Sarkin Bai of Kano a title he held since 1953 and was appointed by Emirs Sunusi 1.
Breaking:Second Republic Senate President Joseph Wayas Is Dead
He was the district Head of Dambatta but after the fragmentation of Kano emirate by Governor Ganduje in May 2019 Mukhtar Adnan was stripped as District Head of Dambatta.
A close family source told NIGERIAN TRACKER that Late Sarkin Bai Mukhtar Adnan died at a Hospital in the early morning hours of Friday in the city of Kano.
Among his children is the vice president Islamic Development Bank Dr Mansur Mukhtar and Nigerias former Minister of finance