Sheikh Daurawa Dragged to Court over Radio Programme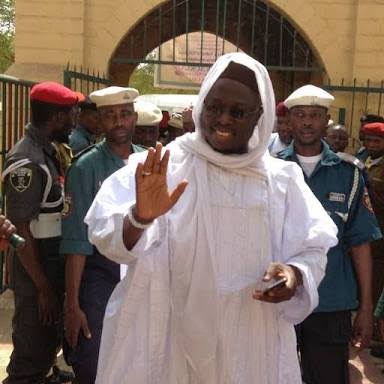 From Sani Umar
One Mallam Muhd Dauda  Lokon Makera has dragged a Famous Islamic Schoolar Mallam Ameenu Ibrahim Daurawa before Kano State Upper Shari,a Court sitting at Shahuci over Civil suit of alleged breach of trust.
According to the plaintiff statement of claim he is the authentic convener of popular Islamic Radio Program Tambaya Mabudin Ilmi and alleged that he was the link between the sponsor of the program on radio Sani Kwangila Yakasai S.K.Y.
Lokon Makera further alleged that Mallam Ameenu Daurawa has published the Radio Program of Tambaya Mabudin Ilmi into book and CD,s plate and sold in the market whithout his consent or due approval.
Mallam Dauda Lokon Makera also alleged that the action of the respondent has seriously usurped his power of ownership.
He prayed for the court to exercise its inherent jurisdiction in ensuring Justice prevail in the case.
When the case came up today for mention the plaintiff informed the court that the service was not served on the respondent explaining that over  a month he has been looking for Daurawa to serve him with the processes but to no avail.
Counsel to Plaintiff Barrister Jafar Nuhu pray the court to effect service through substitution means by pasting summon on the gate of Aminu Ibrahim Daurawa residence.
Consequently, the court ordered as prayed and adjourned the case until 20th October 2020 for mention.
2023 : We 'll clear APC Government and its atrocities in Jigawa – PDP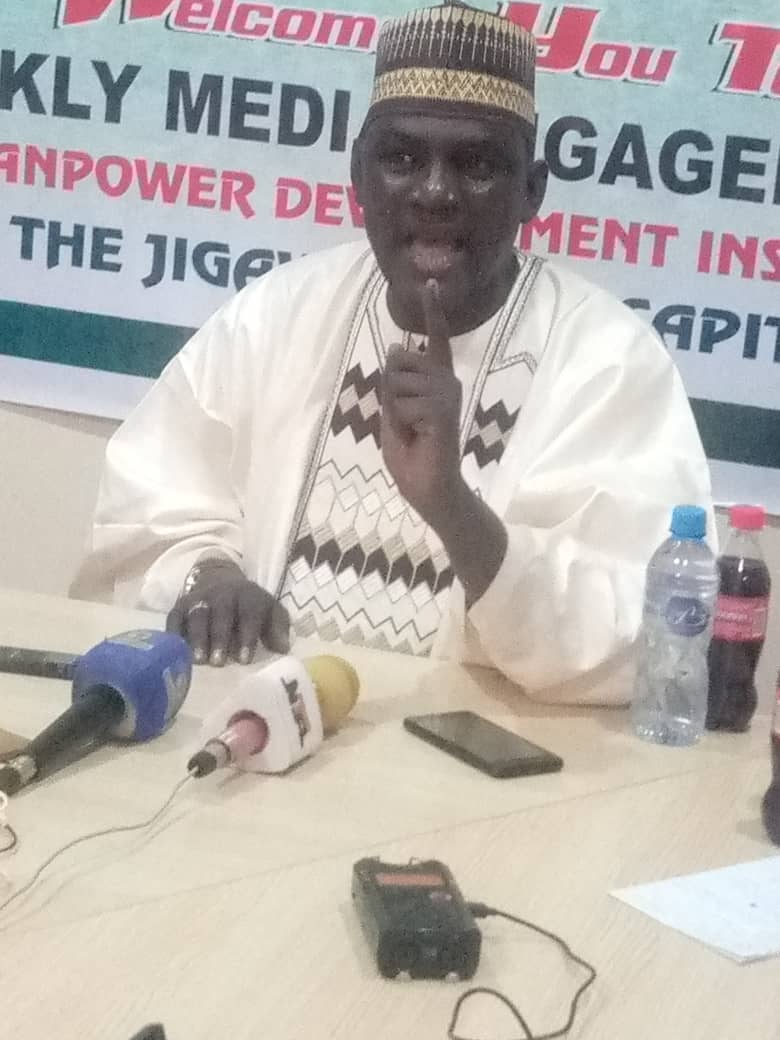 By Ahmad Usman, Dutse
The Jigawa state chapter of Peoples Democratic Party PDP has promised to do all its best and save Jigawa people from the leadership of All Progressive Congress in the state.
The chairman of PDP in the state Alhaji Babandi Ibrahim dropped the hint during a Media Engagement with news men organized by Jigawa state Correspondent chapel held in Dutse.
"We are currently working .day and night in collaboration with good citizens of Jigawa state to ensure we cleared APC and its atrocities in 2023"
"I assured you that, with the strategy we are using now APC will not go .beyond 2023/on power in Jigawa state and Nigeria".
Breaking:Second Republic Senate President Joseph Wayas Is Dead
The party chairman, described the federal government move to remove the ptetrolium subsidy as inhuman adding that, the move will lead to increase of poverty, unemployment and total hardship for Nigerians.
PDP chairman also accused APC of
a plan to aggravate the unbearable economic and living condition of common man in Nigeria through so- called." Fuel Subsidy Removal' described the move as inhuman and vow to resist it.
He accused government of APC for using sort of lies and promises for Jigawa state people to accept them in 2015 and today the people appeared disappointed for six years now.
According to him, the poverty level, illiteracy, disease ,child mortality, malnutrition, lack of access to agricultural inputs have keep increasing since the coming of APC in to power in the state and federal.
" To day as a result of APC bad governance most of people cannot afford two square meals in a day, while agricultural outputs has declined because pleasant farmers cannot afford to buy fertilizer and other agricultural inputs in the state "
He revealed that, between January of this year to date thousand of APC members had decamped to PDP across all the 27 local government in the state, this is a manifestation of dissatisfaction people have on the leadership style of the current Jigawa state government .
Orange Fleshed Sweet Potato boost immune system, Vitamin A —– Director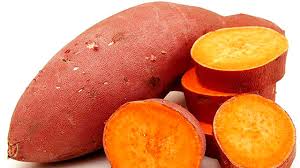 The Federal Department of Agriculture (FDA), has trained Kano State bakers and caterers on inclusion of Orange Fleshed Sweet Potato (OFSP) puree in confectionery, to boost the immune system and combat Vitamin A deficiency among consumers.
The FDA Director, Hajia Karima Babangida, said on Wednesday in Kano at a workshop organised for 60 bakers, women and youths in agriculture in the state.
The project was tagged: "Supporting the adoption and utilisation of vitamin A rich sweet potato in Nigeria".
Babangida, represented by Mr Abdulkarim Durosinlorun, said that the adoption would in attaining the goal on food security and nutrition.
"Potato has been proven to be suitable for consumption in various forms.
"Orange Fleshed Sweet Potato needed to be brought to the awareness of bakers and caterers in making confectionaries like breads, chin-chin, cakes, doughnuts, sweetners and juice, among others," she said.
She revealed that the patronage of the potato by the bakers would also assist in creating jobs for youths and women in the country.
According to her, it would further assist to reduce cost of production by bakers and other users of flour.
"Inclusion of OFSP will help to bring down the cost of production by 40 per cent," she said.
In his remarks, the State Coordinator, Green House, Kano State, Dr Babagana Yamani, said that the training would make the participants to become champions in value addition and food products development.
"That will contribute to make feeding more affordable for all in Kano and the rest of the country," he said.
The National President, Association of Master Bakers and Caterers of Nigeria, Alhaji Mansur Umar, commended the organisers of the programme.
He said it would assist their members to reduce cost of production.
Breaking:Second Republic Senate President Joseph Wayas Is Dead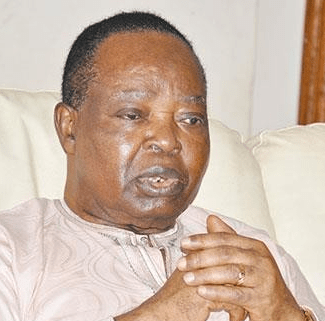 Second Republic Senate President Dr Joseph Ways is Dead.
Dr Joseph Wayas Died after a brief illness in London at the age of 80.
Joseph Wayas served as senate President from 1979 to 1983 under the platform of the defunct National party of Nigeria the NPN.
Breaking:Kano Govt Bans Use Of Commercial Boat In Bagwai-Badau River
He signifies the intention to contest the presidency in 1999 but decision of political elite to cede power to the south west did not favour Dr.Wayas who is from cross Rivers the south southern Nigeria.
Governor of Cross Rivers state Professor Ben Ayade express sadness over the death of Senator Joseph Wayas.