2023 Gov Elections:Concerned Yagbs Citizens In Diaspora Progressives Movement Raises Alarm Over Political Impunity In Yagba Land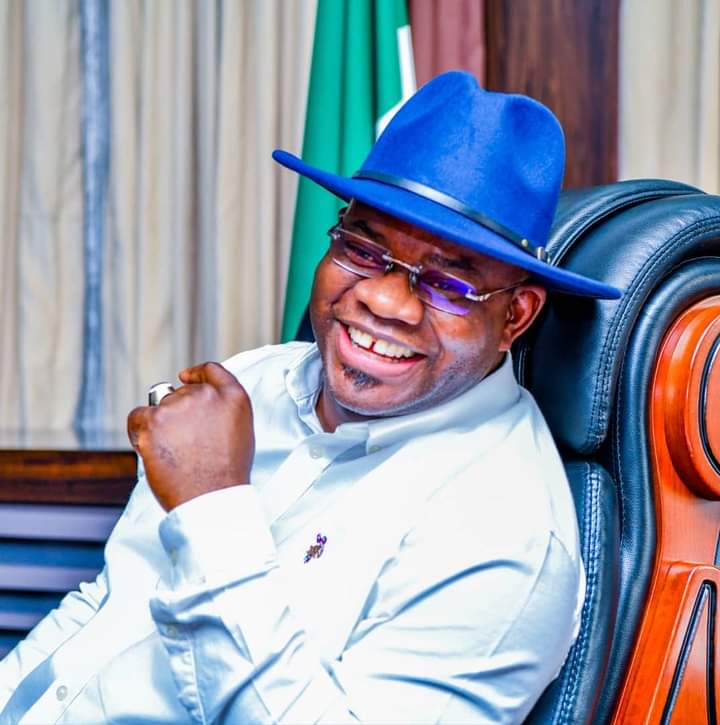 "There may be times when we are powerless to prevent injustice, but there must never be a time when we fail to protest."
Nothing can stop the power of a committed and determined people to make a difference in our society.
The duo above popular quotes best described  our feelings towards the disturbing  political atmosphere in Yagba  and extensively in  Kogi land.
Ahead of the forth coming  Kogi state governorship elections, Yagba Progressive  Movement in  strong terms  frown at what we would best tag as the  barbaric and uncivilized  pattern of politicking by some politicians in the state.
Hon Leke Abejide  as the most popular and widely acceptable governorship candidate of all those contending for the exalted position of the governor of Kogi state has committed no crime to warrant the level of incitement and provocations been vented against him and his followers..
Abejide's acceptability  is  the fruit of his output as  Member  representing  Yagba federal constituency in the House of Representatives , where he is currently  serving his second term in office.
That he transformed the how and why of federal  representation is today magneting  the massive followership he enjoys in the quest to proceed to secure the peoples mandate to become the next  democratically anointed occupant  of  Kogi state government house.
Abejide has risen the  bar of representation by putting smiles on the faces of widows, youth and students, his magic touch on  infrastructures, roads, health, water and agricultural empowerment programs has convinced doubting Thomases over his large political heart.
Abejide  has  a stool  in the homes in Yagba land.
We make bold to state that , It's on record that the non performance of the current Yahaya Bello government in the last over 7 years, has left  Yagba sector of the state in abject poverty and  abandonment  in the supposed even  distribution of the state resources.
Our local government have been strangulated by being  denied their  mandatory funds,  leading to non payment of salaries of teachers and local government workers, pensions and gratuity , all are  not been paid , likewise  feasible project  is  now an anathema in our area.
Our roads are in  deplorable  conditions, cutting  off  our people completely from accessing other parts of the state.
The level of hardship imposed on our people  is  disheartening .
The cumulative failure of the Yahaya Bello government has made  Ododo, the APC candidate  very difficult to market ,  if given the mandate by the people , it is  a widely accepted belief that he is going to be the continuation of Yahaya Bello's  government , which the people have vowed to resist.
The people  are determined and resolute  that this is the time to hand their mandate to  Hon Leke Abejide, who has earned  their trust and confidence
To  the  promoters of APC  and their  drivers of the Ododo project in Yagba land,  the fear of Leke Abejide is  the beginning of wisdom.
Thus they have  resorted to  pooling down the billboards of Hon Leke Abejide in Yagba Mopa Amuro and Yagba West LGA.
This set of unskilled political jobbers, we learnt that they were to host Ododo in Yagba and needed to create a false impression, we know that the people have made up their minds to vote for Leke Abejide and with or without billboards, but it is important we state here,  that this is unacceptable and we of the above group condemn  these shameless acts  in strong terms.
We hereby call on the governor of Kogi state, His Excellency, Alh Yahaya Bello to call the APC members of Mopa Amuro and Yagba West to order, if  this senseless acts are  not curtailed, it would lead to the possible break down of law and order  in the area, let all those  involved in this lawlessness  know for sure  that this acts of criminalities  will be met with very strong resistance.
Further provocative attacks on the campaign materials installed or pasted by the supporters of  Hon Leke Abejide will not be tolerated.
We call on the beloved president of the Federal Republic of Nigeria , His Excellency  Bola Ahmed Tinubu to call to order the executive  governor of Kogi state, such only will usher in a  free, fair and violence free campaigns and  election.
It is our conviction and firm belief  that no blood of any Kogites is worth the election of 11th November, 2023.
S S OLORUNSHOLA
Movement President
Enugu State Journalists Mourn the Loss of AIT Reporter, Jimmy Edeabasi Abaekong
Enugu State Chapter of the Nigeria Union of Journalists, NUJ, has announced the death of the State reporter of the African Independent Television, AIT, Jimmy Edeabasi Abaekong.
Before his death, Jimmy who moved from Ebonyi State to Enugu was attached to the Enugu Government House.
A message posted on the Enugu NUJ platform reads:
It is with heavy heart the NUJ Enugu State Council announce the sudden demise of our member, Jimmy Edeabasi Abaekong of AIT whose sad event occurred on the 29th of September 2023 during a brief illness.
Jimmy was of the Private Broadcast Chapel and hailed from Uyo, Akwa Ibom State.
"The peaceful government house reporter would be greatly missed by all.
Journalist 001
Independence :Plateau State Governor Pardons 4 Inmates
By Asile Abel, Jos
Governor Caleb Mutfwang of Plateau State has granted the prerogative of mercy to four inmates who were previously condemned to death, while others have been granted pardons to serve life sentences.
The statement was included in a statewide broadcast by the governor on Sunday, as part of the activities to mark Nigeria's 63rd Independence Day.
"On this remarkable day, it is my pleasure to exercise my Prerogative of Mercy as enshrined in the Constitution of the Federal Republic of Nigeria. Having reviewed the recommendations of the Council on the Prerogative of Mercy, I hereby approve the following."
The beneficiaries among the prisoners include Danladi Musa, who was sentenced to life imprisonment for culpable homicide and has served 17 years; he is granted an absolute pardon.
Tali Zingtim, who was also sentenced to death by hanging for criminal conspiracy and armed robbery, will now serve 21 years of imprisonment.
Similarly, one Ponzing Nanshep, who was sentenced to life imprisonment for criminal conspiracy and culpable homicide, will serve 21 years of imprisonment.
Also, Dauda Joshua, who was sentenced to death by hanging for culpable homicide, will serve a life sentence.
Governor Mutfwang used the opportunity to express his appreciation to the citizens of Plateau for their support of his administration so far.
"I wish to thank every citizen for the immense support we have enjoyed since assuming office. I encourage you to maintain faith in us and remain positive that we will fulfill our promises."
The Governor of Plateau State congratulated Nigerians on 63 years of being an independent country.
"I wish you a happy and hope-inspiring Independence celebration and rest assured that we are committed to the peace and prosperity of our land.
Dala Inland Dry Port Appoints Barrister Hassan Bello as Non-Executive Director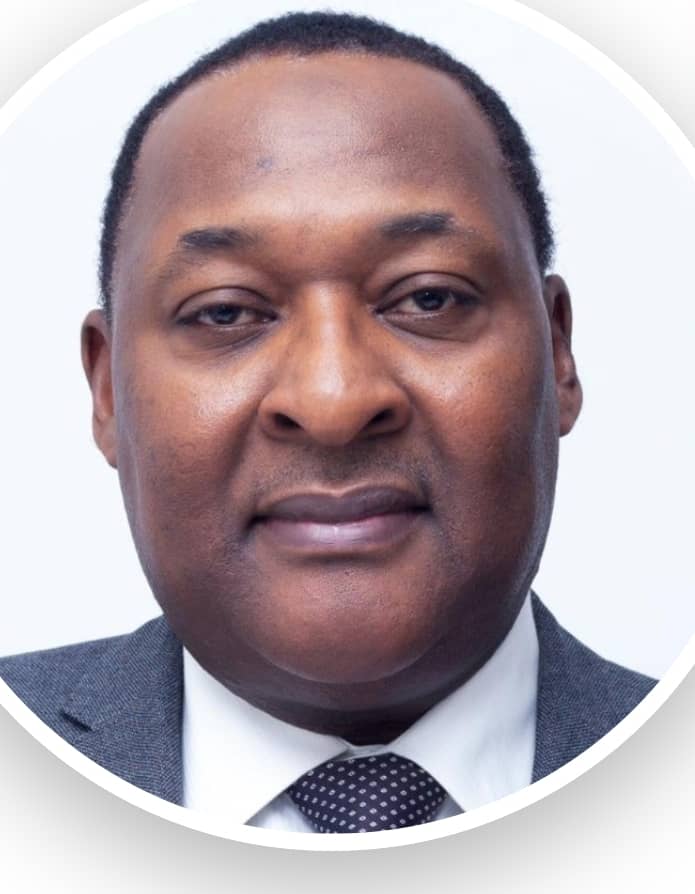 The governing Board of Dala Inland Dry Port Zawaciki Kano has appointed Barrister Hassan Bello (OON) as its non executive Director.
Announcing the development shortly after its meeting held on Tuesday 26th September 2023 at Abuja, the Board's chairman Alh Abubakar Sahabo Bawuro said the appointment of Barrister Hassan Bello, an experienced legal practitioner and astute administrative guru in the shipping industry in Nigeria, is with immediate effect.
HASSAN Bello was a graduate of the prestigious ABU Zaria and was called to the Nigerian Bar in 1982.
He later held various positions as state counsel – ministry of justice, Sokoto, Legal Adviser/Company Secretary Secretary – Sokoto Investments company Ltd..
Hassan Bello was also the Head of Legal Dept, Nigerian shippers' Council and later on as Executive Secretary/ CEO of the council..
Barrister Hassan Bello has been accredited with formulation, executing, interfacing and implementation of strategies that transformed the shippers'Council as the economic regulator of the Nigerian Ports industry.
In a statement signed by Head ,corporate communications Ahmad Rufai Bello said until his emergence as Director to the Board, Bello Esq had been a consultant to the Board.
Barrister Hassan Bello was conferred with the prestigious National Honour Award of the OFFICER of the ORDER of the NIGER (OON) by the former president of Nigeria Muhammadu Buhari in May this year.