Kano State Government Vows Transparency and Accountability in Financial Dealings with Banks
Kano, Nigeria – In a recent meeting held at the office of the newly appointed Accountant General of Kano State, Alhaji Abdulkadir Abdulsalam, the state government reassured banks and financial institutions of its commitment to transparency and accountability. The meeting aimed to strengthen the relationship between the government and these institutions.
During the gathering, Alhaji Abdulsalam emphasized that the current state administration, led by Engr. Abba Kabir Yusuf, would not tolerate any individuals involved in embezzling public funds. He asserted that stringent actions would be taken against anyone found guilty, regardless of their position or influence.
However, he made it clear that the state government would continue to engage with banks and financial institutions within the confines of the law, ensuring adherence to established regulations and protocols. Alhaji Abdulsalam further expressed his office's commitment to maintaining an open-door policy for collaboration with relevant agencies to foster effective financial management.
Representatives from the banks expressed their appreciation for the Accountant General's remarks, emphasizing their willingness to work in synergy with the present administration. They acknowledged the importance of transparent financial practices and affirmed their dedication to upholding the highest standards of integrity.
The meeting concluded with a shared commitment to fostering a climate of trust and accountability between the Kano State Government and the banking sector. As Kano State strives for financial growth and development, this renewed partnership aims to promote transparency and efficient financial management in the state.
Breaking:Finance Minister Warns CBN On Plans To Redesign Naira,Raises Alarm
Bashir Habib Yahya, Director of Public Enlightenment at the Ministry of Finance and Economic Development, issued this statement on June 5, 2023
Diphtheria kills 520 children in Kano- Govt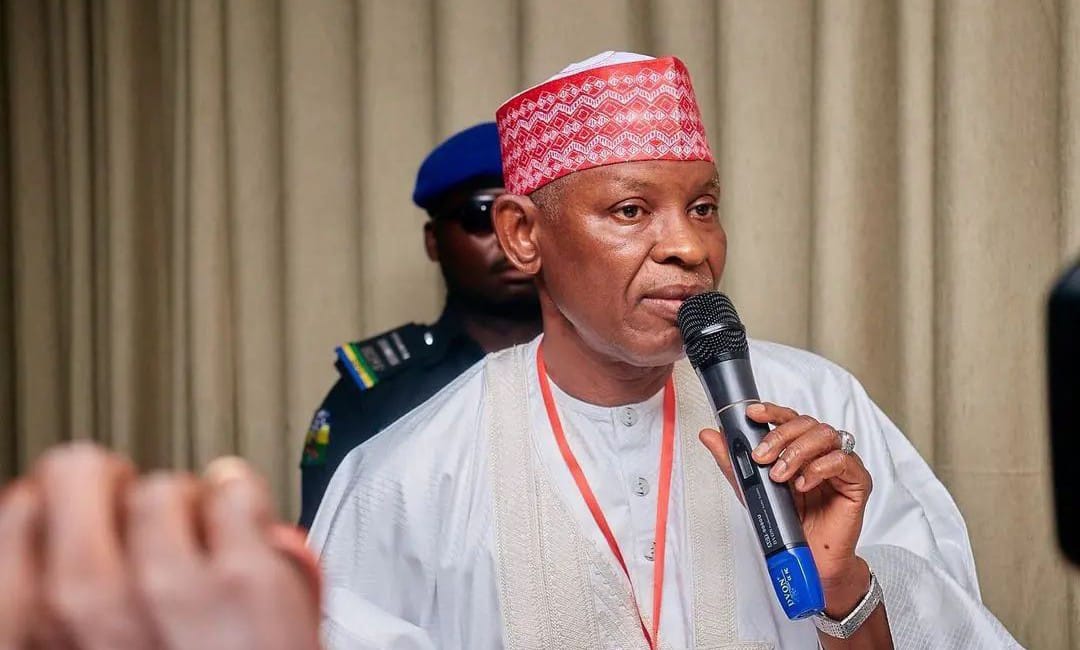 Ibrahim Muhammad
Kano State Government said over 520 children feared dead in a recent diphtheria out break in the state.
Director General Kano state Primary HealthCare management Board Dr. Muhammed Nasir Mahmoud confirmed this while speaking at a one day media orientation for media practitioner on diphtheria outbreak in Kano held on Tuesday.
He said since the outbreak of the disease in December 2022 kano state has recorded 8700 suspected cases out of which 6300 were confirmed cases.
He said out of the 44 LGAs of Kano state, the Diphtheria disease has spread to 39 LGAs with eight most affected where zero routine immunization was recorded.
According to him" only 27% children were fully vaccinated, 7.5% partly vaccinated, 59.9% not vaccinated and 5.5% unknown"
He said Kano state government with support from Federal Government and development partners are working closely to end the disease by December, 2023.
UNICEF Health Manager Dr. Serekeberehan S. Deres said the situation of children who have not received a single doses of immunization is critical, totally unacceptable and urgently need to be addressed.
According to NCDC "data shows, 60,7 per cent of confirmed cases of Diphtheria are zero-dose, meaning they have not been vaccinated at all"
He said some of the symptoms of the disease include, sore throat, difficulty in breath or rapid breathing, nasal discharge, fever and chills.
He noted that Nigeria needs to strengthen the Routine Immunization coverage to
address this challenge.
Dr Deres therefore called on the participants to be in the vanguard of sensitizing and mobilizing caregivers, government, families, communities, and everyone, on the importance of Routine Immunization.
It was reported that 80% of diphtheria cases was recorded in Kano state and out of which 60.8 are children.
Kano State Vows to Sustain HIV/AIDS Funding Amid Partner Decrease"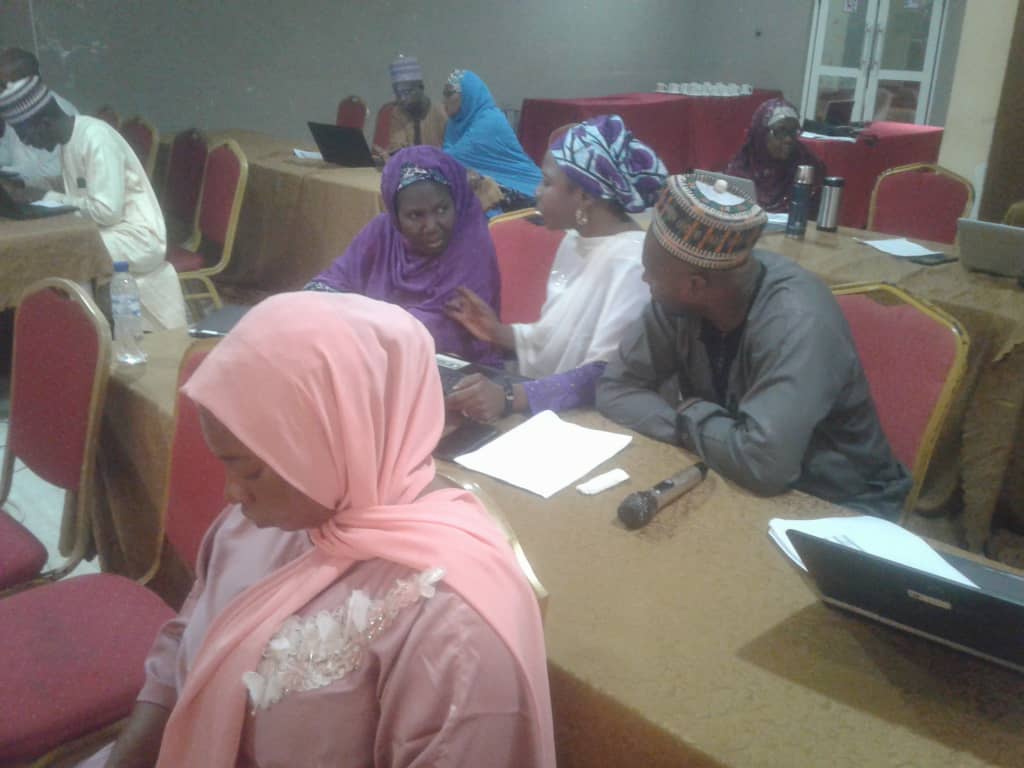 The Kano State Government (KNSG) has pledged to maintain its current level of funding for HIV/AIDS initiatives in the state. This commitment comes as the support from partner organizations gradually decreases, prompting the government to take ownership and ensure sustainability.
Dr. Usman Bashir, the Director General of the Kano State Agency for the Control of AIDS, announced this during the closing of a two-day workshop organized by the Agency. The workshop received support from Solina International Development and Research (SCIDaR) and took place at Hotel Seventeen in Kaduna on Sunday.
Dr. Usman Bashir explained that the purpose of the workshop was to finalize and align the Agency's Annual Operations Plans with those of its supporting partners. This alignment aims to strengthen HIV/AIDS activities in the upcoming year of 2024, minimizing duplication and the wastage of scarce resources by reallocating them to areas of greater need.
Furthermore, he highlighted that the Kano State Agency for the Control of AIDS (KSACA) is actively planning and preparing its team to implement activities independently as an implementing partner. This shift in approach is necessary as donor support is dwindling. The agency is also dedicated to enhancing the capacity of its staff to ensure long-term ownership and sustainability of HIV/AIDS programs.
Dr. Usman Bashir expressed his appreciation for all partners involved in the HIV response in the state. He acknowledged their participation in showcasing their Tentative Annual Operations Plans (AOP) during the workshop, which allowed for harmonization and input from stakeholders.
This engagement, a first of its kind for the agency, resulted in a comprehensive AOP with detailed costings, awaiting finalization in the State Budget. The Kano State Government remains committed to addressing the challenges posed by HIV/AIDS, ensuring that essential funding is sustained despite the decrease in partner support
Over 5.2 Million Primary School Pupils in Kano; A Stark Reality of 4 Million Children Seating on Bare Floors
KANO, Nigeria – In a striking revelation, Kano State Commissioner for Education, Umar Haruna Doguwa, disclosed that the state's primary school system currently accommodates more than 5.2 million students, with a concerning 4 million of them forced to sit on the bare floor due to inadequate facilities.
This revelation came to light during an interview on BBC Hausa's "A Fada A Cika" program, aimed at newly appointed political officeholders and focused on their commitment to fulfilling campaign promises.
The startling statistics, brought forth by Commissioner Doguwa, have underscored the grim educational challenges faced by Kano State, which is grappling with an immense student population that far exceeds the capacity of existing infrastructure. The dire situation has raised concerns about the quality of education and the overall well-being of these students.
In response to audience inquiries about the deteriorating state of education in Kano, Umar Haruna Doguwa acknowledged the urgency of addressing this issue. He highlighted the need for immediate intervention to improve the educational environment for Kano's young learners, emphasizing that every child deserves a conducive and dignified learning space.
This revelation has ignited a renewed call for increased investment in education infrastructure and resources to ensure a brighter future for the millions of students in Kano State. As the government grapples with this educational crisis, the focus remains on fulfilling promises to provide quality education and a comfortable learning environment for all