Kawu appoints Ashiru Kachako, Abbas Adam as media assistants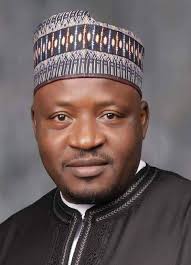 Ahead of the forthcoming 2023 general elections, the Senatorial Candidate of the New Nigeria Peoples Party (NNPP) for Kano South, Rt. Hon. Suleiman Abdulrahman Kawu Sumaila, has appointed two aides, who will manage his media activities for the campaign period.
Kawu appointed Ashiru Shehu Kachako, a veteran journalist with years of experience, as his Senior Special Assistant 1 on Media and Abbas Adam Abbas, a young and vibrant journalist, as Special Assistant 2 on Media.
In a statement he personally signed in Kano on Saturday, Kawu said the two newly appointed media aides are expected to bring on board their wealth of experience acquired over the years in their new responsibilities.
"I am highly pleased to announce Ashiru Shehu Kachako and Abbas Adam Abbas as my SSA 1 and SA 2 on Media. I have known the duo as core professionals who have carved a niche for themselves in the media industry.

"I have absolute confidence in their ability and capacity to pilot the media affairs of my campaign in the next couple of months as the 2023 general elections approach," Kawu said in the statement.
BREAKING: Aisha Buhari withdraws case against critic, Aminu Mohammed
Ashiru Shehu Kachako was until his appointment, the Head of Marketing of the Sunnah TV, Abuja. He was previously the Editor-in-Chief of the Kano-based Zuma Jaridar Hausa and the Head of News and Production of DTV Online. Kachako also worked as the Head of Religious Unit, Editor and Acting Head of Programmes of the Vision FM, Kano from 2019 to 2020 and served in the same position at Freedom Radio, Dutse, Jigawa State between 2007 and 2019. A teacher at the Nasarawa Nursery and Primary School, Kachako from 2005 to 2006, Ashiru Kachako was also the secretary of Kachako Islamic Medical and Engineering Centre from 2004 to 2007.
Born in 1973, Ashiru Kachako holds Higher National Diploma (HND) in Office Technology and Management, Advanced Diploma in Mass Communication and Postgraduate Diploma in Education from the Kano State Polytechnic. He also holds PGD in Mass Communication from the Ahmadu Bello University, Zaria. He is currently studying for his Masters in Communication Studies at the Bayero University, Kano.
The new Special Assistant on Media 2, Abbas Adam Abbas, is a broadcast journalist with Nasara Radio, Kano. A multi-task journalist, Abbas is a graduate of the Usmanu Danfodio University, Sokoto, where he bagged BSc in Microbiology.
Breaking:Emir of Dutse Nuhu Muhammad Sunusi Passes On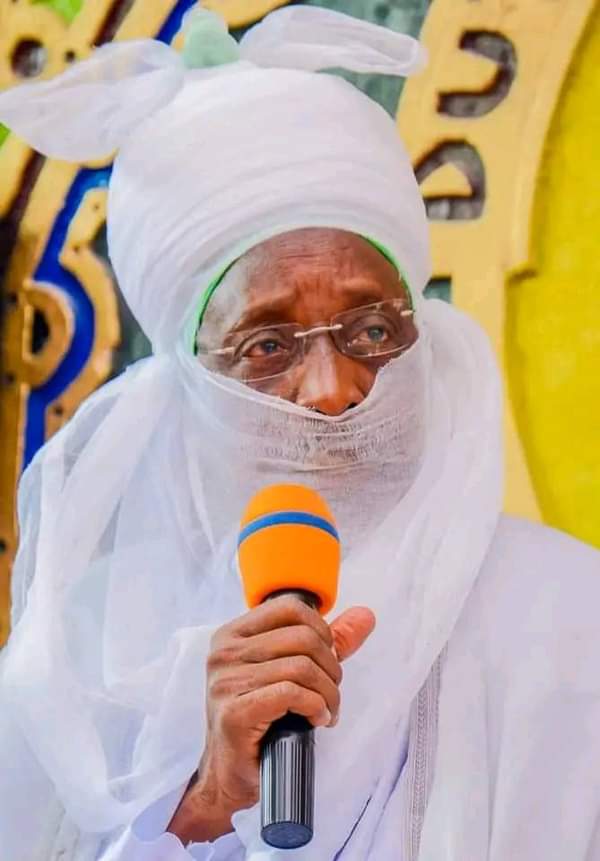 The Emir of Dutse  in Jigawa state North West Nigeria Alhaji Nuhu Muhammadu Sunusi is Dead.
In his verified Facebook handle a traditional title holder Santurakin Dutse  and PDP Gubernatorial Candidate of Jigawa state Mustafa Sule Lamido made the statement.
Another credible source from the Capital of Jigawa state told NIGERIAN TRACKER that Emir Nuhu Sunusi died today in Abuja but did not disclose the place where he died.
NIGERIAN TRACKER recalls that Alhaji Nuhu Muhammadu Sunusi was appointed Emir of Dutse by the military administration of Late Colonel Ibrahim Aliyu in 1995 after the passing away of his father Muhammadu Sunusi.

He reigned as the Emir for 28 years
Naira Controversy: Emefiele Appears Before Reps. Committee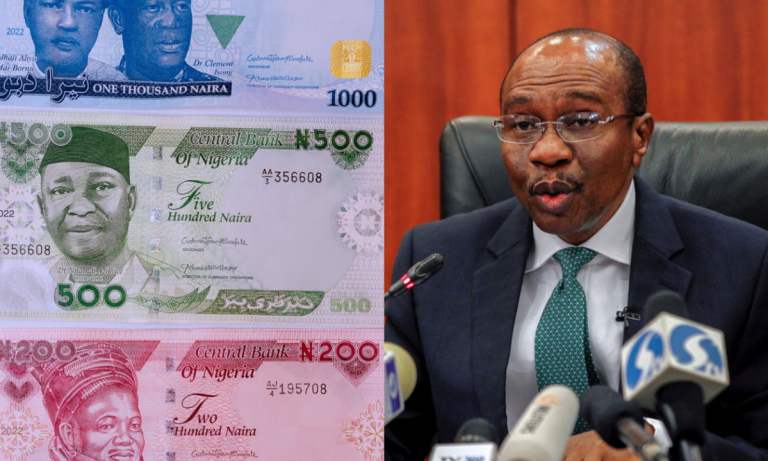 Governor of the Central Bank of Nigeria(CBN) Godwin Emefiele on Tuesday appeared before the ad hoc committee of the House of Representatives on the cashless policy and deadline for the replacement of old currency notes.
Emefiele, who was supposed to appear before the Committee last week, failed to do stating he was out of the country with President Muhammadu Buhari.
The House threatenedto invoke the provisions of section 89(1)(d) of the Constitution by issuing a warrant of arrest today to compel him to appear.
The CBN Governor, who appeared with some of his assistants, went into a brief Executive session with members of the committee.

Cashless system helps in tracking election financing — Osinbajo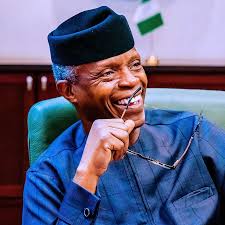 By Chijioke Okoronkwo
Vice President Yemi Osinbajo says a cashless policy, when effectively operated in Nigeria, can help stem the surge of illicit election financing by making it possible to track funds.
Osinbajo's spokesman, Laolu Akande, in a statement on Monday in Abuja, said the vice president received a delegation of the EU Election Observation Mission led by Mr Barry Andrews.
The EU Chief Observer is also a member of the European Parliament.
"I think that what we should be looking at is to provide more infrastructures.

" The cashless thing has been really advantageous and helps with tracking.
"That sort of infrastructure is useful for more financial inclusion and the more financial inclusion you have, the easier it is to track.
"So much money can be spent without it being tracked under the current election financing practices in the country.''
Osinbajo acknowledged the serious difficulty in controlling election financing because of cash transactions.
According to him, there are still infrastructure issues required to be in place to ensure an efficient cashless system in the country.
"With cash transactions, it is still difficult to seriously control election financing.''
On electoral offences, the vice president said the Electoral Offences Commission Bill was at the National Assembly.
He said he hoped that it would begin a new regime of dealing with electoral offences which would be helpful.
"By and large, one shouldn't expect INEC to be the investigator of electoral offences.
"I think that law enforcement agencies should be responsible for arresting and prosecuting offenders, state by state.
"Electoral offences are always seen through a political prism; people will always feel that they are being prosecuted because they belong to a certain party.
"What is more important is that we have to find a system where the police could have a special unit for offences during the course of elections.
"The Federal High Courts could also have a special jurisdiction to deal with offences and not extend beyond the Federal High Courts."
On the role of the judicial system, Osinbajo said that more attention should be paid to the monitoring of tribunals and their outcomes, calling for more scrutiny from the National Judicial Council.
He disclosed that discussions had been had in the past concerning malfeasance on the part of some judges and those found guilty should be brought to the fore.
"There should be sanctions and that way, we would be able to clean up and correct some of the problems,'' he said.
In his remarks, Andrews said that the mission would be monitoring the elections coming up next month and hope for a peaceful and fair electoral process.
According to him, it is the 7th time the INEC is inviting the EU Mission to monitor the elections, adding that the team had been in the country since Jan 11 and will be around until the end of March, 2023.
Other members of the delegation include Ms Samuela Isopi, Ambassador, EU Delegation to Nigeria and ECOWAS and Mr Thomas Boserup, Deputy Chief Observer, EU Election Observation Mission. (NAN)