ADP Governorship Candidate Assures NMA Of Making Kano A Hub For Medical Tourism In Africa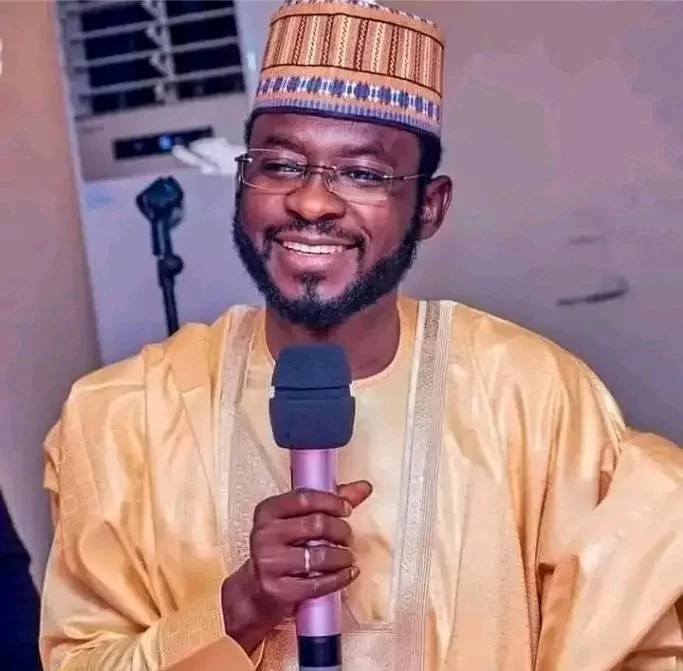 The Governoship candidate of Action Democratic Party and a member of the House of Representatives for Municipal Federal Constituency, Honourable Shaaban Sharada has assured the Nigerian Medical association to make Kano a centre for Medical Tourism in Africa.
The Governoship candidate made the assurance in a letter sent to the leadership of the association during a debate on plans by candidates aspiring to lead Kano on how to reposition the state's comatose health care system as part of the associations' physician week, 2022.
In the letter, the governoship candidate regretted his absence at the meeting convened in Kano in which he was represented by his running mate Alhaji Rabiu Ahmad Bako.
Honourable Shaaban Ibrahim Sharada said he is currently in a meeting at Saudi Arabian capital Riyadh with stakeholders on how to actualize his Vision 2040 for Kano state part of which is repositioning the state's health care system.
PRNIGERIA Interfaces With Media, Stakeholders On Humanitarian Situations In Kebbi, Niger States

The ADP Governorship candidate said part of his vision is to make Kano State a hub for medical tourism in Africa noting that he is already working with some international hospitals and pharmaceutical companies, and other international development partners to accomplish this objective when he assumes office as the Governor of Kano state on May 29 2023.
He commended Abdulnasir Hajaj, whose private hospital will be launched soon and it will surely be one of the best hospitals in Africa.
The Governoship candidate said he will partner with the prestigious Nigeria Medical Association ,Kano State and other respected indigenous medical practitioners across the country and will ensure budgeting of adequate funds for healthcare and full release and judicious use of the funds.
He told the NMA leadership that he will ensure satisfactory welfare of all healthcare workers and guaranteeing that all CMOs have substantial level of independence and delegated financial authority.
"Ensuring enabling environment for essential and non-essential health workers and upgrading healthcare centers across the 484 wards in Kano State while uplifting government hospitals across the 44 Local Governments of Kano State.
I will also build three (3) new general hospitals, one (1) in each of the senatorial zones in Kano State and an ultra-modern teaching hospital and school of nursing under Yusuf Maitama Sule University Kano." He said.
Sha'aban Ibrahim Sharada further promised not to relent in his effort to Introduce degree programs in nursing and hospital management administration in the state and construct state of the art DNA and forensic center.
The ADP candidate also assures NMA of building a state of the art psychiatric and rehabilitation center, and upgrading of the existing ones.
"In reducing high rate of sickle cell anaemia I will come up with sickle cell multidisciplinary clinic
and restructure Health Service Management Board While at the same time revamping and modernizing the Kano Infectious Diseases Hospital and provide ambulances to hospitals for timely and safe transfer of patients and other purposes."
Honourable Shaaban Sharada added that he will partner with International hospitals such as Saudi-German for sharing of knowledge, technology and best practices, and also to support Kano based
hospitals and invite foreign ones to open branches in the state.
He thanks the Nigeria Medical Association for organizing the debate during the 2022 Physician week and promised to deploy his experience and hard earned goodwill at the National
Assembly to influence appropriations to budget more funds for Federal Hospitals in Kano to afford better facilities and equipments for patients with diabetes, hypertension, cancer and those that need dialysis.
Scarcity Of New Naira Notes: Nigerians Should Check APC Government Houses- Kwankwaso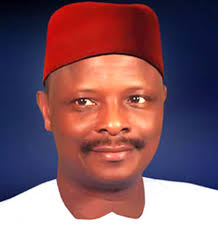 The presidential candidate of the New Nigeria People's party Engineer Rabiu Musa Kwankwaso has alleged that APC controlled states are responsible for the scarcity of new Naira Notes being experienced by Nigerians.
The NNPP Presidential candidate made the allegation in an interview with Nasiru Adamu El-Hikaya of the Voice of America Hausa service.
Kwankwaso was responding to a question put to him by Nasiru Adamu El-Hikaya that the government decided not to extend the deadline because politicians who want to go into election will use the notes for vote buying.
"If you are talking about hiding of new Naira Notes go and check state government houses controlled by the APC you will definitely find the new Naira Notes,we have information that they have called the bank mangers and are responsible for the scarcity"Kwankwaso alleges
Kwankwaso further called on voters especially the masses who are running small scale businesses to exercise patience.

Debt Management Office seeks support of ministries, Organizations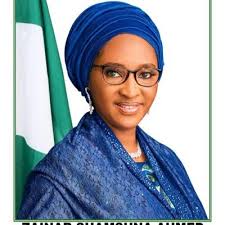 Kano State Debt Management Office has urged relevant ministries,departments and agencies to support and cooperate toward achieving desired goals .
The Director General of the state Debt Management Office ,Malam Salish Lawan Indabawa made plea when he visited the Auditor General of the state in his continuation of advocacy across the state.
Lawan Indabawa stated that the office is ready to work hand in hand with MDAs and to intimate them about functions of the office whenever the need arises .

Director General later handed over the law that established the Debt Management office to the State Auditor General, Alhaji Isma'il Musa in order to study the functions and roles of the office.
Breaking News: NUJ Expunges NOA, non practicing ministry of information and LG staff
Earlier, the State Auditor General, Alhaji Isma'ila Musa described the appointment of Alhaji Lawan Indabawa by Governor Abdullahi Umar Ganduje as Director General as a wise decision which the state will benefit.
The State Auditor General maintained that Indabawa is competent and equal to the task and hope to use his wealth of experience in order take the new baby agency to higher position.
In a statement by Director information ministry of finance and economic development Bashir Habib Yahaya said the director promised to give all the necessary support, cooperation and pray almighty Allah to guide the new Director General.
President Buhari To Commission Multi Billion Naira Dala Inland Dry Port Monday-Ahmad Rabiu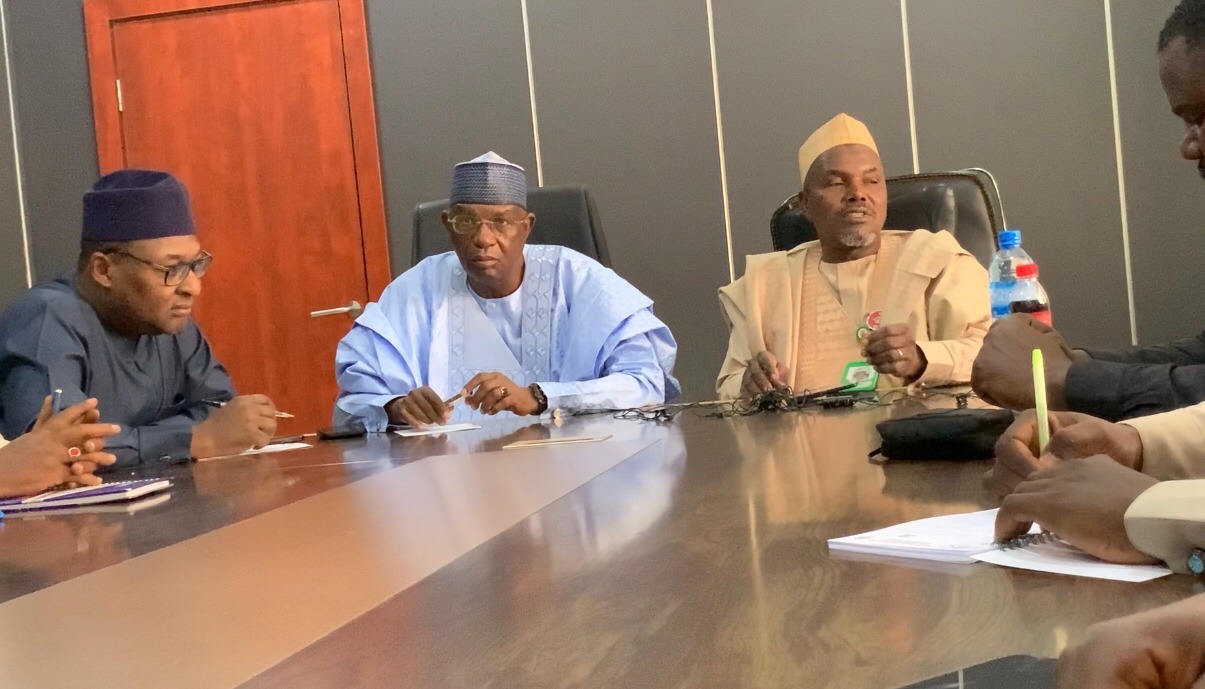 By our reporter
All is set for the commissioning of Dala International inland dry port on Monday 31st January 2023 by President Muhammad Buhari at Zawachiki in Kumbotso local government area of Kano state.
The managing director of the international inland dry port Ahmad Rabiu stated this while addressing newsmen on the preparation for the inauguration of the port at its headquarters in Kano.
Ahmad Rabiu who was joined by the chairman of the inland dry port Alhaji Abubakar Sahabu Bawuro said its the first international inland dry port where cargoes will go anywhere in the world from Kano state without follow up to any sea ports across Nigeria.
President Buhari to commission 4 Billion Naira Dangi Flyover
Ahmad Rabiu told newsmen that the federal government under President Muhammad Buhari has given all the support required for the take up noting that they have met the requirement on infrastructure and other critical amenities.
The MD said the stacking area has the capacity of containing 20 thousand unit of containers before moving anywhere at any time noting that the area covers 6 hectares of land and the management is willing to add more.
According to Ahmad Rabiu all the requirements needed for clearance by business men ,customs duty will be done right from Kano without follow up to any sea port in Nigeria.
On his part the chairman of Dala Inland Dry Port, Alhaji Abubakar Sahabu Bawuro said the management of the port is prepared technically, physically with interested partners and is going to boost businesses in Kano, Nigeria and Africa in general and urged members of the press to partner with the management in ensuring efficiency emphasizing that the place is not a monument but a business venture.
The chairman said Dala Inland Dry Port is now a solution to the problems brought about by the sea ports and they will introduce cargo tracking and door to door delivery of goods and services.
He said the success of the inland dry port is a joint venture between state government, business community,regulatory agencies and Federal Government of Nigeria and to make business in Kano and its neighborhood more competitive.