Oba Yoruba Of Kano Commends INEC For Electoral Reforms,Urge Voters To Collect Their PVC'S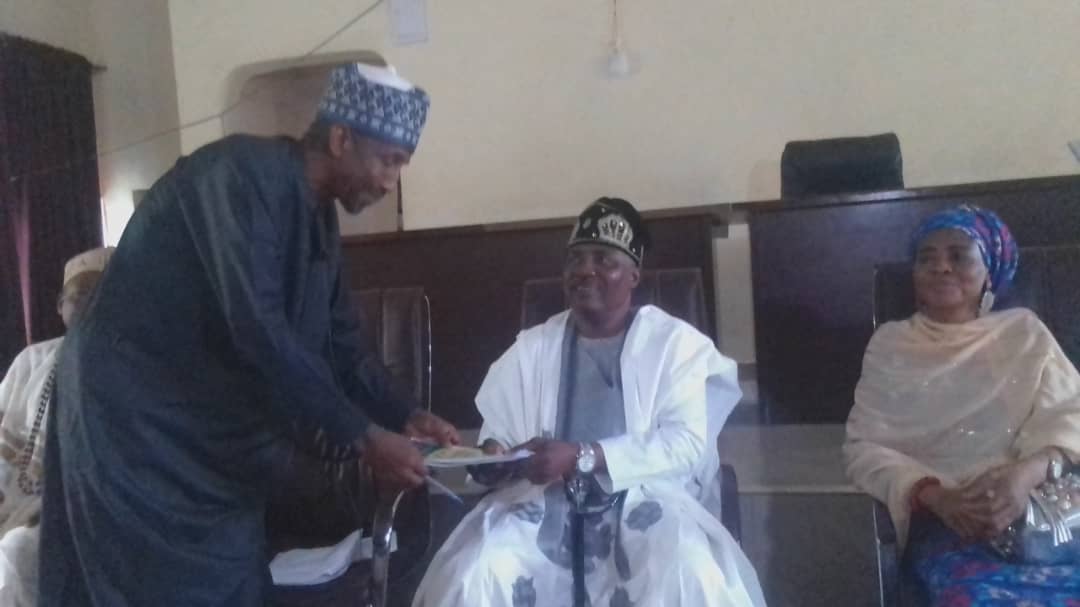 The Oba Yoruba of Kano Alhaji Engineer Murtala Alimi Otisese has commended the independent National Electoral commission for initiating reforms as the 2023 general elections draw nearer.
The Oba made the commendation when he led members of his palace on a courtesy call to the state resident Electoral commissioner Professor Risqua Arabu Shehu in Kano.
Engineer Alimi noted that Nigerians should troop out and exercise their franchise during the forthcoming election.

He noted that
"I am indeed delighted to be so honoured to be here today at INEC Kano to physically lend my support to the process that will further enrich our democratic culture.
As custodian of culture and traditions, we should not only be heard but also seen at this critical junction of our national life.While commending INEC and Nigerians at large for the peaceful conduct of Continuous Voters Registration (CVR) exercise that has just ended, I urge us all to vigorously sustain the seal in ensuring that the next stage, which is *collection of Plastic Voters Card (PVC) is pursued* Please Go Out Enmass To Collect Your PVC.
Then come 2023 General Election inshallah, I call on all Nigerians to be committed towards ensuring that they exercise their franchise to achieve a free, fair and credible election.
Hanifa's Judgement: Ganduje will not renege commitment to assent death warrant.
For us as traditional leaders, we are deeply committed towards ensuring peaceful environment for democracy to thrive in our Country, while fully supporting the need for full implementation of the law against the defaulters.
Both His Excellence Dr. Abdullahi Umar Ganduje, The Executive Governor of Kano State And The Highnesses of The five Emirate Council Under the Chairmanship Of His Highness Alhaji Aminu Ado Bayero The Emir of Kano Emirate have set the pace for peace to prevail during and after the election, and we are committed for relentless efforts towards *achieving this noble objective of Peace ! Peace !! And Peace !!! in Kano in particular and Nigeria at large*.
So, Ladies and Gentle Men, come 2023 General Elections, Nigerians should not relent in being committed towards casting their vote, ensuring that their vote counts in a very peaceful manner as peace is indeed the pillar of development and we all must keep working to sustain the peace.
Once more, I commend INEC the electoral umpire for reforms carried out to better the electoral process, be rest assured of our support at all times.
While calling on all to do the needful, *I want to assure INEC of my Palace commitment towards working with all critical stakeholders in our journey of national development and INEC 2023 not an exception* We will work with you to ensure peace prevail throughout the electoral process and beyond.
Thank you for the honor done to me and my God will continue to guard and bless us all amen"
Said Alimi.
On his part the resident electoral commissioner for Kano professor Risqua Arabu Shehu represented by the commission's administrative secretary Garba Lawan told the traditional ruler that as at present Kano has over 6 million voters with uncollected PVC's of 400 thousand.
He commended the Oba Alimi Oba of Yoruba of Kano for visiting the commission noting that traditional rulers are critical stakeholders in ensuring free and fair election.
I have the experience to lead Kano people – Gawuna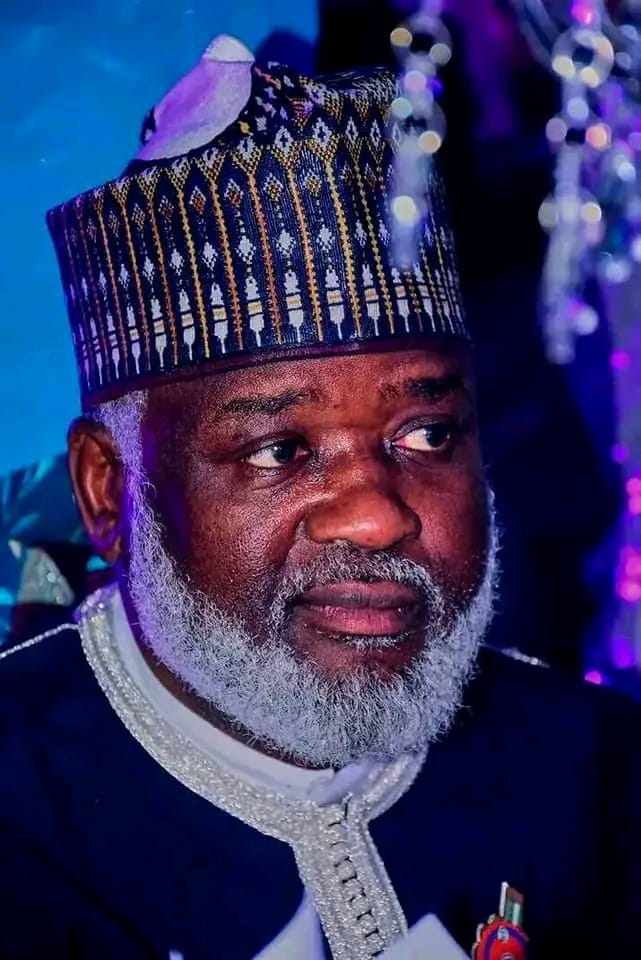 Kano State Deputy Governor and All Progressives Congress Gubernatorial Candidate, Dr.Nasiru Yusuf Gawuna says he possessed the requisite experience to govern Kano State.
Appearing on the Nigerian Television Authority's program "Political Update" he explained that as someone who served in three administrations as a two term former local government chairman, three times former commissioner of agriculture and currently the Deputy Governor of the State, that has given him the edge of quality above other aspirants.
"Kano people are there to judge because they know which candidate has the credibility and capacity to lead them,with their support we are going to win the election".
"Our current administration has done a lot of visible and laudable projects and services in its effort to develop the State."
Gawuna further said the division in other political parties is an advantage to them.We the APC are intact and united.

In a statement by Hassan Musa Fagge said "Those moving into our party are people who believe in the ideals and principles of the APC because we have selected the best candidates.They will contribute alot to ensure our success and victory during the elections but those that defected from us are doing because of ambition to contest following their loss in the party's primary election he said".
Ganduje Appoints Kofar Naisa As Kano Emirate Spokesperson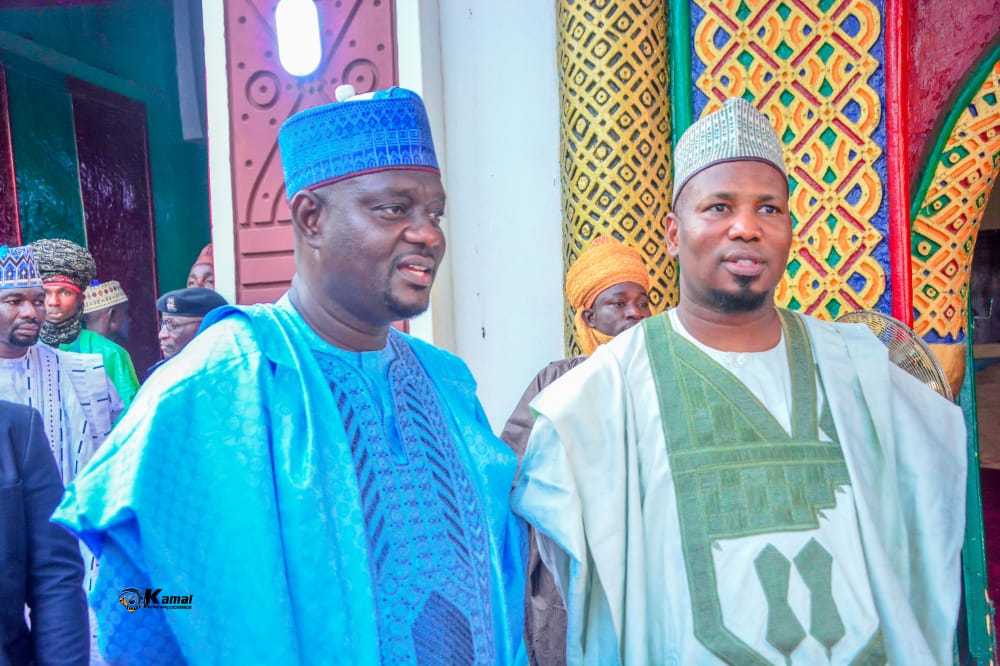 Kano state Governor, Abdullahi Umar Ganduje has approved the appointment of his media aide Abubakar Balarabe Kofar Na'isa as Kano Emirate Spokesperson.
The approval for the appointment is contained in a letter from the office of the Secretary to the state government, Alhaji Usman Alhaji.
The statement said, the appointment of Abubakar Kofar Na'isa was based on his experience and expertise in the journalism profession.
The statement further explained that, the new Kano Emirate Spokesperson will continue to perform his duties as special assistant to the governor on Broadcast media.

Governor Ganduje congratulate the new Spokesperson, and urged him to use his wealth of experience to protect the image of Kano Emirate and the stat at large.
Shekarau's Strong Ally Made List Of Ganduje's Commissioner Nominees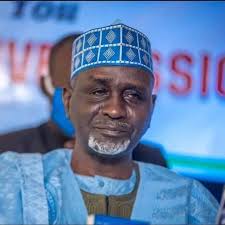 Abbas Yushau Yusuf
A strong ally of former Governor of Kano state Senator Ibrahim Shekarau Malam Garba Yusuf Abubakar has made list of Nominees sent by Kano state Governor Dr Abdullahi Umar Ganduje to the state house of assembly for confirmation as commissioners.
Prior to the conduct of primary election by Nigerian political parties a number of commissioners resigned from Governor Abdullahi Umar Ganduje's cabinet.
The Nominees sent are as follows
Kano Deputy Governor Resigns As Commissioner Of Agriculture

Hon. Ibrahim Dan'azumi Gwarzo
Hon. Abdulhalim Liman Dan Maliki
Hon. Lamin Sani Zawiyya
Hon. Ya'u Abdullahi Yanshana
Hon. Garba Yusif Abubakar
Dr. Yusif Jibril Rurum
Hon. Adamu Abdu Panda
Hon Saleh Kausani
Garba Yusuf Abubakar was among the cabals that run the affairs of Governor Malam Ibrahim Shekarau's government for 8 years from 2003 to 2011 and has held portfolios of Information,land and physical planning and state's ministry of finance throughout the 8 year tenure of Malam Ibrahim Shekarau.
People never thought Garba Yusuf Abubakar will fell out with his close friend and an ally for many decades.
Garba Yusuf Abubakar is popularly known in Kano as Garba Izala due to his affinity with Jamaatu Izalatul Bidia Wa ikamatussunnah.
Due to internal party crisis Malam Ibrahim Shekarau now a senator representing Kano central has joined the Rabiu Musa Kwankwaso's New Nigeria People's Party and has since clinched the senatorial ticket of the party for the 2023 general elections.