United States Foundation Donates Medical Equipments To FMC Gusau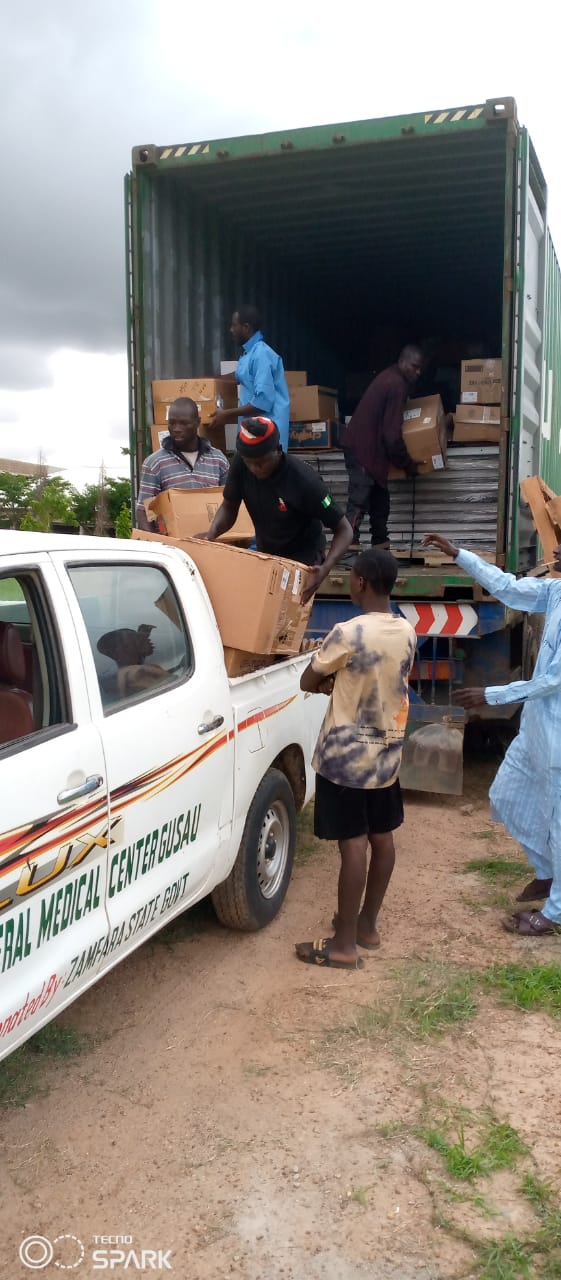 Federal Medical Center, FMC, Gusau has received donation of Medical equipment worth millions of Naira from an American Based charity foundation.
Chief Medical Director, CMD, of the Center, Dr Bello Muhammad Kwatarkwashi revealed this to journalists while receiving containers of the equipments in Gusau
Dr Kwatarkwashi explained that, the equipment were donated to the FMC Gusau by the Project CURE foundation of the United States through the Joint Admission and Matriculation Board, JAMB and Support from federal ministry of Finance
He noted that, the Medical equipments received include; Operation related, ultrasound, Sterilizers, Analyzers, inspection/measurements opthalmic, monitoring x-ray and other sophisticated equipments.
Quality Assurance and Academic Progress in KUST: A testimonial of innovative stride under Professor Shehu Alhaji Musa
Others were Modern Hospital Beds, trolleys, Drip stands, bedside lockers, urinals/Bedpans, sputum mug, wheelchairs, Furniture, orthopedic equipments among others.
"I must sincerely appreciate and thank the Registrar of JAMB Professor Ishaq Oloyede and his Team for the kind gesture. I equally thank the Hon. Minister of Finance Haj. Zainab Shamsuna for the role she played to make this project a reality"
"Special thanks and appreciation also to Honourable Minister of Health Dr Osagie Ehanire and state minister of Health Ekunmankama Joseph Nkama for their continues support to FMC Gusau" He said
Dr Bello Kwatarkwashi said, the FMC Gusau under his watch will continue to uphold professionalism in the discharge of its mandates, saying "our workers/staff are up and doing to ensure effective service delivery" he added
On his part the acting chairman of the FMC Gusau governing Board, Alh. Lawal M. Liman who commended the CMD for his commitments to reposition the Medical facility said, the Project CURE as well as JAMB Registerar and Ministers of Health and finance have done alot to the People of Zamfara for the donation and ensuring safe delivery of the equipments.

FG Mulls Developing Lassa Fever Vaccine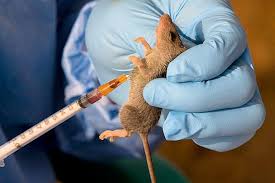 The Federal Government is currently engaging with the World Health Organisation (WHO) and the Coalition for Epidemic Preparedness Innovations (CEPI) for the development of new therapeutics and a vaccine for Lassa fever.
Health Minister Osagie Ehanire, said this at a three-day National Case Management Training on Lassa fever has disclosed.
Ehanire, represented by the Minister of State, Mr Joseph Nkama said that the ministry decided to embark on the capacity building in lassa fever case management, because "we know that doing so will go a long way in reducing mortality in these patients.

"It is more than 50 years since Lassa fever was first diagnosed in Nigeria. Over the years, some states had been endemic while others record annual outbreaks.
"The ministry is engaging with WHO and the CEPI for the development of new therapeutics and a vaccine for Lassa fever.
COVID-19 : "Kano Witnessing Decline In Spread," Ganduje says, As He Insists on Remodeling Almajiri System
"Over the last five years, the country witnessed a sharp rise in the number of confirmed cases of Lassa fever including healthcare worker infections, reinforcing the need to build capacities to adequately manage cases when they arise," he said.
According to him, the ministry is committed to ensuring the decline in Case Fatality Rate (CFR) from the 2021 figure of 20.5 per cent to 19.8 per cent in 2022 continues.
He said such effort would continue until Lassa fever ceases to become a public health threat in Nigeria.
"The recent COVID-19 pandemic has taught the country that it cannot afford to undermine any effort put into addressing and reducing high-risk viral pathogens like Lassa fever.
"It cannot only mutate and pose a new threat, but globalization can quickly lead to the spread of the disease to non-endemic countries," he said.
Ehanire said the country has advanced not only in the capacity to diagnose Lassa Fever but also in the sequencing of the virus genome to monitor the circulating Lassa viruses.
He said that the country's commitment was also evident in the emphasis on infection prevention and control measures among healthcare workers (HCWs) to reduce rates of infection within healthcare facilities.
"Now we want to build capacity in case management because we know that doing so will go a long way in reducing mortality in these patients.
"This training is part of the government's effort to further reduce mortality from Lassa fever, the ministry has not made this progress in addressing Lassa fever epidemics working alone.
"WHO has been integral in their support. Their support to the country has spanned from sensitization and training of healthcare workers to the provision of infection control commodities to treatment centres," he said.
The minister said that the WHO also supported public awareness initiatives, surveillance and outbreak response at the state level through the emergency operations centre and at the national level.
He said that the Institute of Lassa Fever Research and Control (ILFRC), Irrua Specialist Teaching Hospital (ISTH), had been actively involved in the management of Lassa Fever patients for many years.
Ehanire said the agencies have also carved a niche for herself as a centre of excellence for the management of viral hemorrhagic fevers, despite several challenges.
According to him, there has been significant improvement in case management since ISTH became actively involved.
He said before stakeholders involvement, blood samples had to be sent to Europe and South Africa for confirmatory testing, with results being unavailable for weeks to months.
Ehanire said that the institute's activities have also seen expansion from clinical case management to research including large-scale epidemiological studies.
He said that the Integration Consortium(IC) inaugurated at the training would be led by Nigeria working with international partners and the WHO to articulate and prepare centres for clinical trials.
"We must not forget that the COVID-19pandemic is not yet over and that some patients may have Lassa fever and COVID-19 at the same time and suffer complications from both of them.
"These patients need particular attention and timely decision-making is key in this regard.
"We have made internationally recognized giant strides as a nation, in addressing COVID-19.
"Molecular laboratories now exist in all Teaching Hospitals, Federal Medical Centres and Specialist Hospitals," he said.
According to him, in the same vein, modern Intensive Care Units, well-equipped isolation centres and Personal Protective Equipment have been made available at these centres.
"This government is committed to addressing Lassa Fever as well as we have addressed COVID-19 so far,'' he said.
Dr Sylvanus Okogbenin. Chief Medical Director, Irrua Specialist Teaching Hospital, said the theme of the workshop was "Reducing mortality in Lassa fever patients and building capacity for case management".
According to him, the ministry is desirous to build a critical mass of well-trained clinicians and health care workers with the capacity for case management to reduce mortality from Lassa Fever Disease.
Okogbenin said that Nigeria has recorded the highest prevalence in the recent past, with annual outbreaks of public health concern.
He said in 2018, WHO prioritised Lassa fever as a highly infectious disease in need of urgent research and countermeasures including vaccine development.
Okogbenin said that in 2022 in week 26, the Nigeria the Nigeria Centre for Disease Control is (NCDC) has reported 829 confirmed cases with 160 19.3 per cent deaths
"A particularly worrisome aspect is healthcare worker infection and death.
"This year, 53 healthcare workers have been infected with several deaths. This workshop will also address the prevention of healthcare worker infection and death," he said.
Okogbenin said the workshop would l also pay particular attention to the issues of pregnant women with Lassa fever disease.
He said: " In 2022 alone, several healthcare workers across the country were infected during caesarean section following missed diagnosis in pregnant women."
Prof. Stephan Gunther of Bernard Notch Institute of Tropical Medicine, Deputy Chairman of the Board of the Bernard Notch Institute, said the training would help the country.
Gunther said that lassa fever was always very difficult to manage in the late stage of the disease because many patients would die.
He said the country needed to know how to manage the cases of Lassa fever
"The workshop will help the health workers to properly address the cases of lassa fever in order to reduce the virus in Nigeria.
Dr Walteri Mulombo, WHO Country Representative to Nigeria, said lassa fever had been a problem for about 15 years, killing a lot of the sufferers.
According to Mulombo, the training will address issues regarding the case management, the way people are treated, the medicines they are being given, the timeliness of the treatment and with the best practices. (NAN)
Early Treatment Of Neonatal Jaundice May Save Infants From Death -Expert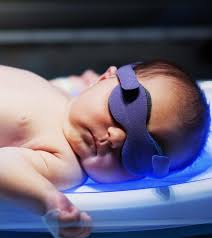 Abbas Yushau Yusuf 
Early treatment of neonatal jaundice that affect infants after delivery can save the lives of new born babies.
Dr Abubakar Nagoma Usman of the intensive care unit of Aminu Kano teaching hospital stated this in an exclusive interview with NIGERIAN TRACKER.
The medical expert said nowadays women deliver babies with neonatal jaundice immediately after delivery and can be understood through yellow discoloration of the skin.
According to him there are two types of neonatal jaundice which include pathologic and physiologic .

He said pathologic neonatal jaundice occurs in children within the first 24 hours of delivery and its visible in infants who are fair in complexion.
He added that one of the causes of neonatal jaundice is through infection and immune incompatibility.
Dr Abubakar Nagoma Usman said neonatal jaundice can be fatal,it may lead to the death of the child if its not treated.
It is also caused by excessive degradation of red blood cell.
Malnutrition: Over 2 Million Children On Death Row In Kano
Neonatal jaundice can be fatal,it may lead to the death of the child if its not treated.
The medical expert who is a former president of association of resident doctors said neonatal jaundice can be treated using photography,at Special Baby care unit and infection can be treated by, intermittent photography and blue light,
Sometimes there is blood transfusion and replacing it with another one.
Another method of treatment is blood transfusion and replacing it with another one.
He added that Jaundice can not be inherited but can follow genetics.
Dr Nagoma said advancement in technology has led to the treatment of neonatal jaundice,and when treated on time will save the life of the child.
20 Year Old Breast Cancer Survivor Advises Women On Early Detection
Twenty year old cancer survivor Mrs Funmi Adebola has advised women to always self exam their breasts and quickly report to the hospital for prompt evaluation on any the abnormality witness in the breast.
Mrs Adebola disclosed, during the 2022 World Cancer Week Marked in Aminu Kano Teaching Hospital at the Oncology Clinic of the hospital last Friday.
She explained that even though the treatment of any cancer disease is expensive but when detected early the cost is more effective than it was presented to the hospital every late. Mrs Adebola narrated how she is managing her live with the ailment through out this twenty years.

Breaking:Premier's Grandson Hassan Danbaba Passes On At 51
She urged the Management of Aminu Kano Teaching Hospital being the hospital who has
the expertists that treat and manage cancer patients to establish counselling Unit inorder to encourage and promote early presentation of cancer case to the hospital.
Some of the cancer survivors who spoke during the sensitisation included Hajiya Rahma Sani ,a Chief Medical Health Worker who is living with cancer disease for over thirteen years,Fatima Idris ,a nursing officer as well as the Oncologist/Consultant Surgeon Dr Mustapha and the Oncology Nurse , Abdullahi Kamaluddeen.