2023:INEC Commences Distribution Of Over 77 Thousand PVC'S In Kano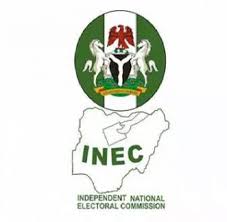 The Independent National Electoral Commission (INEC), Kano State, has warned against multiple registrations for Permanent Voter Cards (PVCs) during the Continuous Voter Registration (CVR) exercise.
The INEC Resident Electoral Commissioner (REC) in the state, Prof Risqua Shehu, disclosed this during a press conference on Thursday in Kano.
Shehu revealed that the commission observed that many of the people who show up for the registration already have their Permanent Voters Card (PVCs).
According to him, as at January 2022, about 40 percent of those who registered in Kano State were found to have registered before.
"This scenario is in all the states of the federation. Infact, there were states that recorded over 50 percent illegal registration.
Nigeria And The Opprobrium Over The Origin Or The Originals
"We have been trying to educate people to understand that the PVCs issued by the commission do not expire, therefore, there is no need for anybody with his or her PVC to register again.
"Double registration is an offence as clearly enshrined in the Electoral Act 2022. The person involved is liable for prosecution and he will be fined for N100,000 or one year prison sentence or both," he explained.
Shehu enjoined people to desist from multiple registrations in the ongoing CVR exercise across the state.
According to him, over 380,000 old PVCs that are yet to be collected.
The INEC official said that the commission had commenced distribution of 77,117 new PVCs of those who registered between June to December 2021 of the CVR.
The REC further disclosed that the commission had received 13,932 cards of all those who updated their information or requested for transfer.
Shehu who said that as at June 27, 2022, there were 396, 651 online applicants in Kano, also added that a total of 380,582 have completed their registration so far.
He said that the commission had initially announced June 30th , 2022 as date to stop the CVR but due to the recent upsurge across the states the exercise would continue and a new date for the closure would soon be announced by the commission.
The commissioner explained that the commission had created additional registration center at Indoor Sports hall of Sani Abacha Stadium, Kofar-Mata in the metropolis.
According to him, the location was chosen because of convenience and sitting capacity.
He added that the commission would deploy 30 IVED machines and personnel to commence registration of eligible Nigerians on Tuesday, July 5th.
The INEC official urged those that had yet to register to do so in order to avoid a last-minute rush.
"I want to use this opportunity to urge all those that are yet to collect their PVCs to go to the INEC offices in the LGAs where they registered to do so," he appealed.

Breaking: Popular Nigerian Singer Arrested In Tanzania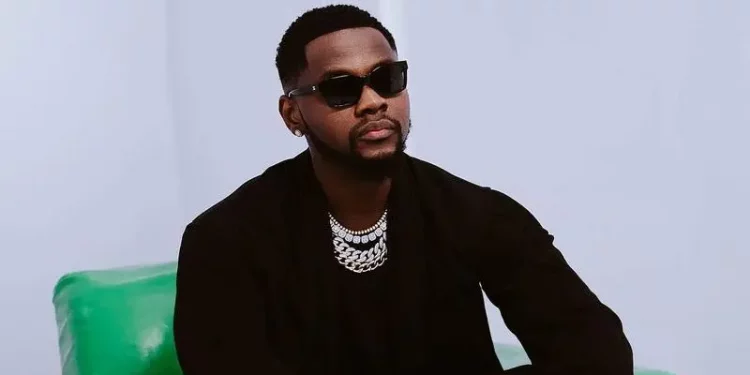 Popular Nigerian music star, Kizz Daniel, has been arrested in Tanzania for failing to perform at a show.
It was gathered that the musician, who is riding on the wave of music tour after his monster hit single, BUGA, was seen in a video being picked up and walked into a police van in the Tanzanian capital city of Dar-es-Salaam.
According to reports, Kizz Daniel whose real name is Oluwatobiloba Daniel Anidugbe, was arrested for breach of contract and will be charged to court according to the country's laws.

Also, another viral video shows angry fans, who paid for the show and waited for him to perform but to avail, going beserk, thrashing the venue of the show.
Military Airstrikes Kill Bandits' Warlord 'Abdulkareem Boss 'Others in Katsina
After months of evading security forces, a notorious armed bandit, Alhaji Abdulkareem Lawal, and 27 others have been eliminated by aggressive bombardments of the Nigerian military airstrikes in Katsina State, on Saturday evening.
Abdulkareem Lawal, who is popularly called Abdulkareem Boss, by his criminal colleagues, PRNigeria gathered, was a high-valued target on the radar of the Nigerian Military and other security agencies for a while.
The precision airstrikes came barely a week after the Service Chiefs, at the last National Security Council meeting, reassured President Muhammadu Buhari and Nigerians that there would be a change in strategy and momentum in the fight against insurgency and terrorism and the Chief of the Air Staff's directive to Nigerian Air Force (NAF) operational and air component commanders to 'show no mercy' in decimating terrorists and insurgents in the country.
Boss was known to regularly invite terrorist groups from other areas and regions to join him in attacks on targets.
Specifically, he was part of the terrorist group that carried out attacks that eventually led to the death of the Nigerian Police Area Commander of Dutsin Ma on 5 July, 2022.
Confirming the killing of Abdulkareem Boss to, an intelligence military officer, said that the terror kingpin was neutralized in a precision strike alongside 27 of his foot soldiers, at Rugu Forest.
In a related development, similar bombardments were also conducted on terrorists' hideouts around Abuja, it was reliably gathered.
According to credible intelligence, threats within Abuja was being orchestrated by terrorists from their hideouts within Kaduna, Niger and Zamfara States.
"In view of this, NAF aircraft under Operation Whirl Punch were dispatched to undertake intensive air interdiction operation to degrade/neutralize the terrorists within their identified hideouts in Giwa, Birnin Gwari, Kajuru and Chikun LGA in Kaduna State and Kusasu, Kwaki and Kukere LGA in Niger State.
"So far, the identified locations hit by NAF aircraft include Jan Birni, Kusasu, Kauwuri, Kwaki, Ukambo Hill within the Kwiambana Forest as well as Alhaji Chorki Location.
"These locations have been attacked decisively and were struck in successive passes until they went into flames, some casualties who were spotted to be struggling to scamper for safety were effectively mopped up," a military air commander added.
The operations were aimed at forestalling them from further planning to cause mayhem within Kaduna and Niger States as well as surroundings around the Federal Capital Territory (FCT).
Whan contacted, the Spokesperson of the Nigerian Airforce Air Commodore Edward Gabkwet said that the successes of the air strikes underscore indefectible commitment of the military to ridding the entire Northern region as well as the FCT of terrorism in collaboration with other security agencies and restoring peace and sanity.
He added that "Operational commanders have also been told to sustain the momentum and ensure they minimize, to the barest minimum, the freedom of movement of terrorists and insurgents."
PR Nigeria

Kano contributed 2 point 5 billion naira for the completion of Dala Inland Dry Port-Gawuna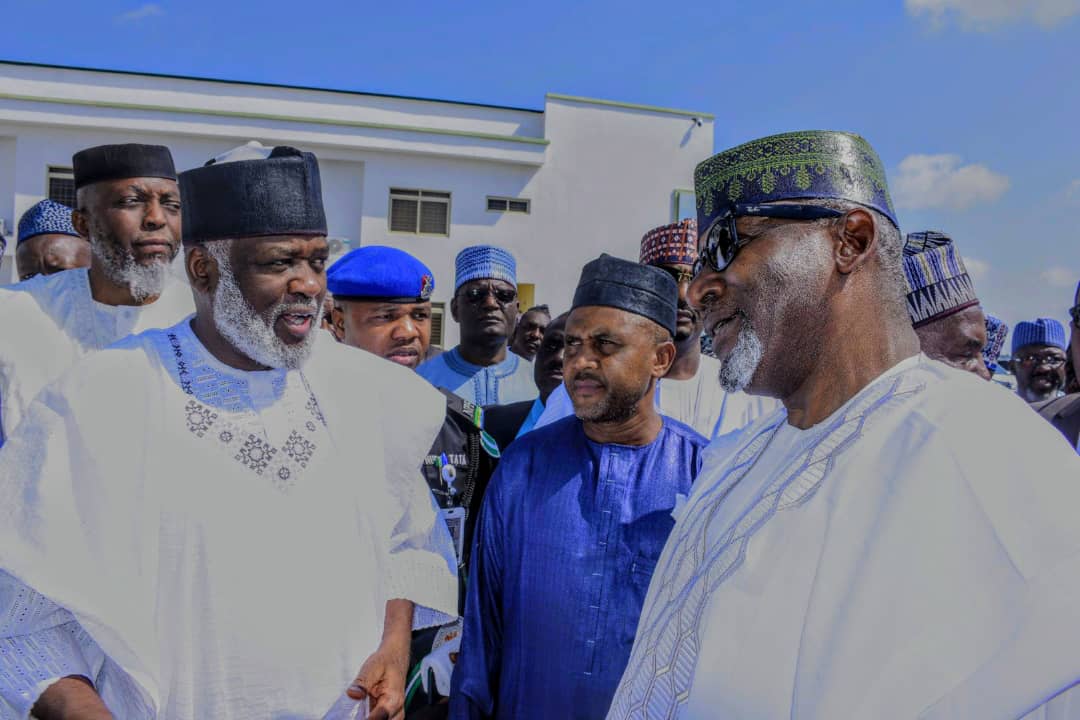 Kano State Government says it has contributed about two point five billion naira for the construction of access roads,perimeter fencing,electricity and other social amenities to the Dala Inland Dry Port project in order to ensure its speedy completion.
Kano State Acting Governor Dr.Nasiru Yusuf Gawuna who disclosed this on friday when Minister of Transportation Alh.Mu'azu Jaji Sambo paid a familiarisation visit to Dry Port's Office at Zawaciki in Kumbotso Local Government Area of the State also said that the State Government made sure that the project becomes a reality through provision of enabling environment because it would lead to economic development not only for Kano and its neighbouring States but also for Niger,Cameroon and Chad Republics.
Gawuna while reading the speech of the Governor further said Kano is the commercial and investment nerve Centre of Northern Nigeria and the largest non oil and gas economy in the country with a GDP of approximately twelve billion US dollars making it potentially viable for investors therefore the project is meant for harnessing the resource potentials of the State towards improving the livelihood of the teeming populace. Adding that this becomes necessary given the fact that the crude oil revenue on which the country depends has tremendously dropped.

" Dala Inland Dry Port was initiated to act as a catalyst to improve trade flows,boost Inland trading and revitalise export of agricultural products leading to multi product economy he said".
In his address the Minister of Transportation, Engr.Jaji Sambo while declaring the Dala Inland Dry Port as Port of Origin and Destination said Kano with sizeable number of textiles,agro allied and several manufacturing industries not only suited but most qualified for an Inland dry port.
According to him the Inland Dry Port was conceived as part of the Federal Government's port reform programme designed to decongest the sea ports while also taking shipping and port services closer to importers and exporters in the hinterland,however Dala Inland Dry Port that started many years ago has now come fruition.
The Minister therefore called on the Business Community and Investors to take full advantage of facility for the import and export of their cargoes.
In his remarks, the Chairman of Dala Inland Dry Port, Alh.Abubakar Sahabo Bawuro explained that the board resolved from the inception to develop a facility that would function as an efficient digital and regulatory compliant port that would minimise contact between cargo and man.
He added that the position of Dala Inland Dry Port is unique and that caused its introduction in the linkage made by the Federal Government in the standard gauge railway line to link Maradi in Niger Republic through the port from Lagos.
"At the moment, the narrow gauge railway line is fully connected the port and tested. It can provide the services required from Lagos to Kano and the second leg to destinations in Niger Republic can be completed by road he said".
In a statement issued to newsmen by Hassan Musa Fagge acting governor's CPS said Babawuro commended the Federal Government and Kano State Governor Dr.Abdullahi Umar Ganduje for their support towards making the project a reality.