Memo Sacking Sheikh Khalid Betrays 2023 Obsession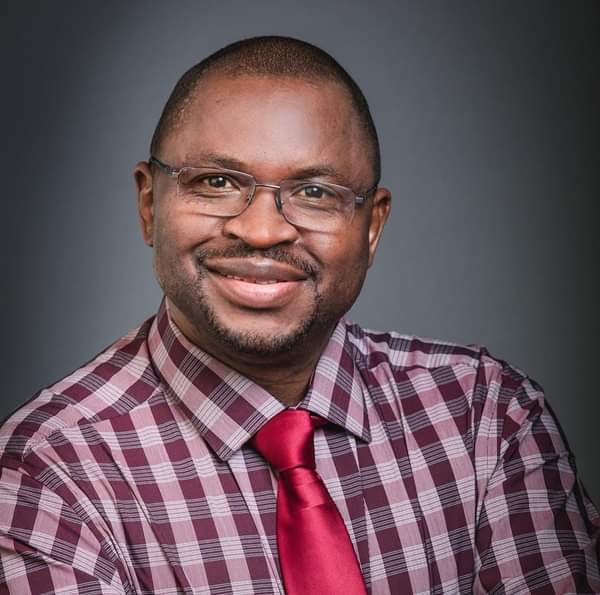 By Farooq Kperogi
Someone sent me this memo that the Apo Legislators' Quarters Central Mosque Committee sent to the intrepid Sheikh Nuru Khalid informing him of the termination of his appointment as Imam of the Apo Juma'at Mosque for telling truth to power.
The person who shared it with me was at once bemused and amused by its hilarious grammatical infelicities, but I honestly don't care about that.

As a student of Freudian psychoanalysis, I'm always interested in exploring the underlying motives that "innocent" mistakes reveal.
The Menace And The Mandate Of Using Mercenaries To Massacre Marauders
The first sentence of the memo says the Sheikh had been disengaged "today the 4th day of April 2023." We all know today is the 4th day of April 2022. The committee obviously meant to write "2022" but wrote "2023" in error.
Sigmund Freud taught that some slip-ups in speech (and in writing) can provide a window into people's unconscious, suppressed but nonetheless important thought-processes and motives.
The slip-ups unintentionally expose what troubles them, what they're obsessed with but which they seek to suppress from their conscious thoughts.
Adams Oshiomhole, for example, infamously said for democracy to thrive people must learn to accept the "pain of rigging" (before correcting his slip-up and saying "losing") shortly after engineering the massive rigging of the governorship election in Osun State, which Buhari also confessed was won through "remote control."
Recall that the stickiest part of the Sheikh's khutbah (sermon) was his exhortation that people should not come out to vote in 2023 if politicians won't or don't make a commitment to protect the lives of everyday people who're sitting ducks for terrorist bandits. "Let us be killed—we'll not come out to vote since it's only elections you people know," he said.
The "4th April 2023" slip-up betrays the committee members' obsession (a word the memo inappropriately used in the first sentence of the last paragraph) with the 2023 election.
But the fact that they're frightened by the Sheikh's threat that people won't vote if there's no guarantee that the killings will stop shows that they have no plans now or in the future to protect the lives of our people, which is actually a constitutional obligation they swore to uphold.
Well, let's keep the receipts for what they're doing now because when the tables turn, i.e., when a Christian from the South becomes president, and they instrumentalize religion to oppose him or her, as they did in the past, we'll remind them of this moment.
We'll remind them that they don't love Islam, that they're bloodthirsty, self-interested opportunists.
The Falling State Of Businesses In Nigeria-Umar Ismaila Isa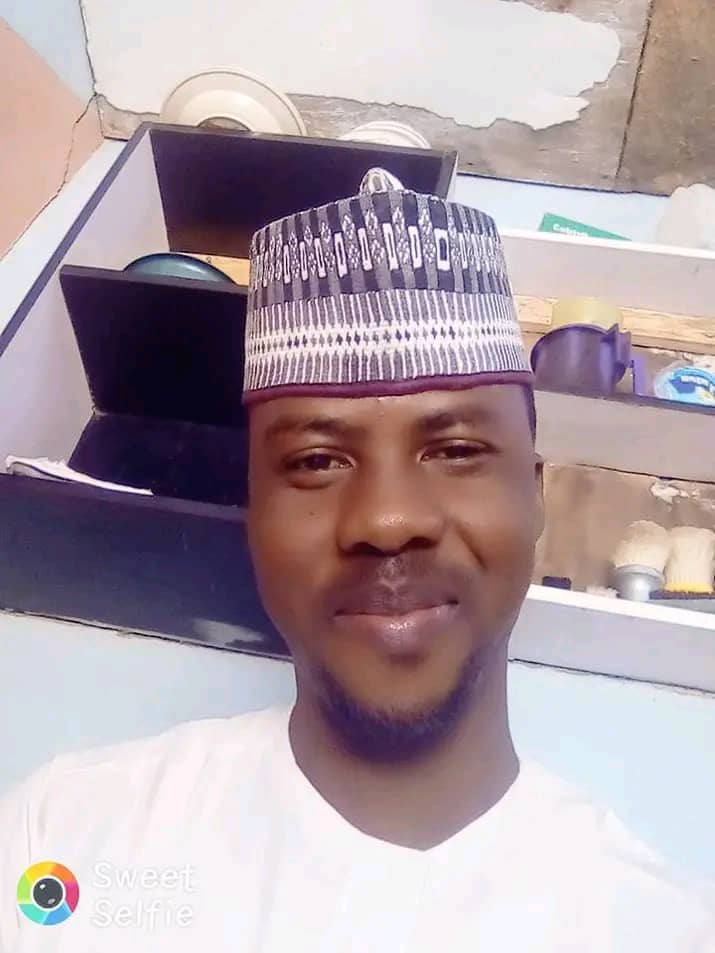 By Umar Ismaila Isa
Its saddening, psychologically and traumatically worrying that in our today's Nigeria, the major employers of labour are not just falling, but also wobbling, humbling, crumbling and collapsing like packs of cards much to the chagrin of other African countries that have long been venerating and reverencing and referencing Nigeria's economy as the giant of the continent. How are the mighty falling.
Some of the factors responsible for these colossal falls are partisan political influence, interest as well as corruption which had brought businesses in Nigeria to their humble knees, specifically the micro, small and medium enterprises, while also not staking claims for even common macroeconomic factors like recessions, insecurity, government debt, exchange rate and high-interest rates.
As we speak, there were over 41million MSMEs in Nigeria in 2017. which have as at 2022 dropped to about 35 million.
Breaking News: NUJ Expunges NOA, non practicing ministry of information and LG staff
No doubt, failure to provide value money can make customers disgruntled and avoid patronage, so also poor inventory management, failure to differentiate product and services in a highly competitive environment, and strong bargaining power of buyers which can as well cause business failure, not mentioning weak economy, tax burden, high exchange rate, lower purchasing power, high inflation, money running out being in the wrong market, lack of research, bad partnerships and wrong allocation. All these undoubtedly in no small measure can cause business failure.
Also, Challenges like rising cost and reduced revenue, poor power supply, restrictive economic policies, foreign exchange hike, high cost of production, insecurity, high inflation rate have drastically reduced the number of MSMEs which were over 41million in 2017 and now ar about 35million in the just last year 2022.
The data from the bureau of labor statistics isn't encouraging at all, as it shows that approximately 20percent of new businesses faile during the first two years of operation, 45percent during the first five years and 65percent during the first ten years, while only 25percent makes it to 15 years or more.
In Nigeria, MSMEs account for 48percent of the Gross Domestic Product, (GDP), 96percent of businesses, 84percent of employment in the the country, according to a pricewaterhousecoopers report, and also the three CCCs which are concept, capability and capital. So it's worthwhile to make sure that before engaging in any business that you make sure you have the basic concept, capability before investing your capital.
As a matter of fact and emergency, beyond the rhetorics, there are practical ways government can create the right environment for businesses to thrive increase, the ease of doing business, eliminate multiple taxations of MSMEs, encourage public-private partnerships, improve power supply, tackle the issue of foreign exchange hike, because with the rate of inflation in the country many businesses can't survive.
The government and other necessary authority have to take measures to save the country before it's too late, and the time is now especially as we prepare to elect another president in less than 40 days from now that will take the baton of leadership from President Buhari.
Umar Isa is a business writer and analyst. He writes from Kano and can be reached via issihbaba@gmail.com

What Axe Does Governor Yahaya Bello Has To Grind With The Ohinoyi?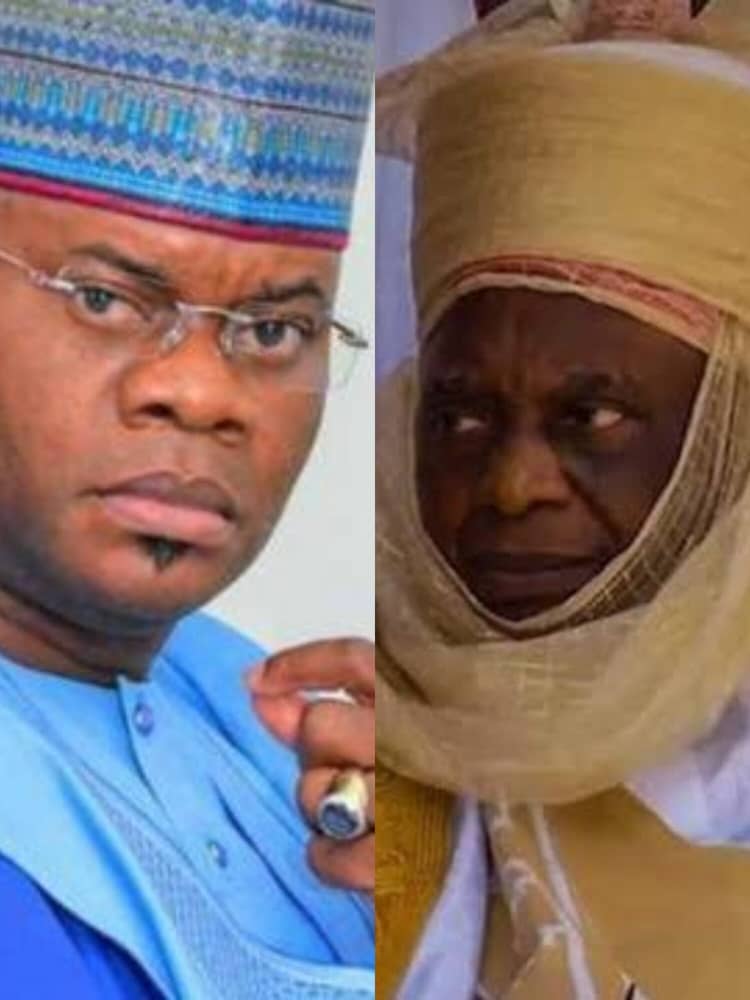 By Ozumi Abdul
I read in bathed breath the query letter issued by the Kogi state government to the paramount ruler of Ebira Kingdom, The Ohinoyi of Ebiraland, Dr Ibrahim Ado dated 5th January 2023, wherein the revered and venerated traditional ruler was indicted and inculpated for his failure to come out of his Azad Palace to welcome President Muhammadu Buhari during his last year December's visit to Okene to commission the legacy projects of Governor Yahaya Bello's led administration in the place, particularly the newly built Okene Reference Hospital and the refurbished official Ohinoyi palace.
Therein in the query letter signed by the state's Director of Chieftaincy Affairs, Enimola Eniola, the Ohinoyi was shotgunned and impelled to reply to it within the 48 hours from the day it was issued, being on the 5th January, 2023.
As a concerned and full fledged son of the soil, I became seriously concerned, perturbed and disturbed, hoping for the very best way these two illustrious sons of Ebiraland can diplomatically meander through the egoistic duels that has subtly been marring their relationship since the coming on board of this Kogi state's government.
I fervently prayed for the abatement of the seeming gloom of doom that is looming large, if the relationship between the Ohinoyi and the governor gets deteriorated, and breaks down beyond repairs.
God forbid, I dreaded, and still dreading the unfortunate Kogi version of Ganduje versus Sanusi debacles and faceoffs in Kano state, the one that led to Sanusi Lamido Sanusi || being deposed as the 14th Emir of the ancient city of Kano, by the Abdullahi Ganduje led Kano state government.
I dread the fact that the relative peace Ebiraland has been enjoying since the coming on board of the Yahaya Bello's led administration might soon be stymied and once again shrouded in the tumultuous state of yester years, when in Ebiraland life was "Nasty, Brutish, and Short": Yes, that you can't take that away from this Yahaya Bello's administration in Kogi state, because his administration stemmed the tides everything insecurity in not just the Kogi Central alone, but the entirety of the state; he came and restore parity and sanity in the state that was hitherto ravaged by the activities of different cells of gun-trotting and gun-fighting non state actors.
Worryingly though, one thing that is, and will surely be of great concern to every Ebira son and daughter, is the umpteenth running subtle battles between the Ohinoyi and the governor; the battles rumours have it in some quarters that are more of "patriarchally historical" than egoistical; because one will surely be mystified to know that the Ohinoyi can be served a query letter for his failure to come out of his palace to welcome President Buhari during his visit to Okene, without a prior official letter noticing him of the president's purported visit to his domain from the state government, coupled with the fact that bomb went off right in front of his palace on the scheduled day of the President's visit, where about four people lost their lives, as well as the destruction of the barricading fence of his Azad palace.
In other northern states for instance, particularly the core northern states like Kano and Zaria Emirates, where reverence and veneration for their paramount rulers (Emirs) are given unequal premium, whenever a president goes visiting to their (the Emirs) domains, he is usually led by the governors of the states to their palaces, where he (president)pays homages to them; then proceed together to the venue(s) of the event(s) in which purpose(s) the president goes to the state. Then, why is ours different and have become embarrassing subject of discourses in both conventional and social media?
Why is Governor Yahaya Bello exuberantly dancing to the sound of the destructive drums of sycophantic naysayers who don't mean well for him and his government? Why is he being lulled by the metaphoric lullaby and mendacity of power, power that is only transiently tenure-bound; believing he has an axe or axes to grind with the Ohinoyi, a nonagenarian at that who is old enough to be his grandfather?
Governor Yahaya needs to halt these dances that may hurt and haunt him even after the expiration of his tenure as a governor. He needs to thread with caution so that he won't walk the tight rope of life after the conclusion of his tenure as a governor.
The fact that the Ohinoyi responded to the query, though days after the 48 hours the Kogi government impelled him to answer the query, with sheer wisdom, maturity and equanimity does not necessarily mean that the nonagenarian is overtly contended with being maligned and contemned by the state government in such a ridiculous and ludicrous manner.
A proverb in my native Ebira parlance has it that when a dog is on the cusp of public-glare disgrace, he will be all of sudden be inflicted with sores right at the back of its head, and out of the reach of the leaking of its tongue, because leaking the sore will endear the sores' quick healing. May Governor Yahaya Bello never be such proverbial dog.
Ozumi Abdul is a staff Columnist in Arewa Trust.
He can be reached via Abdulozumi83@gmail.com

Nigeria Inflation And Its Effects-Usman Isah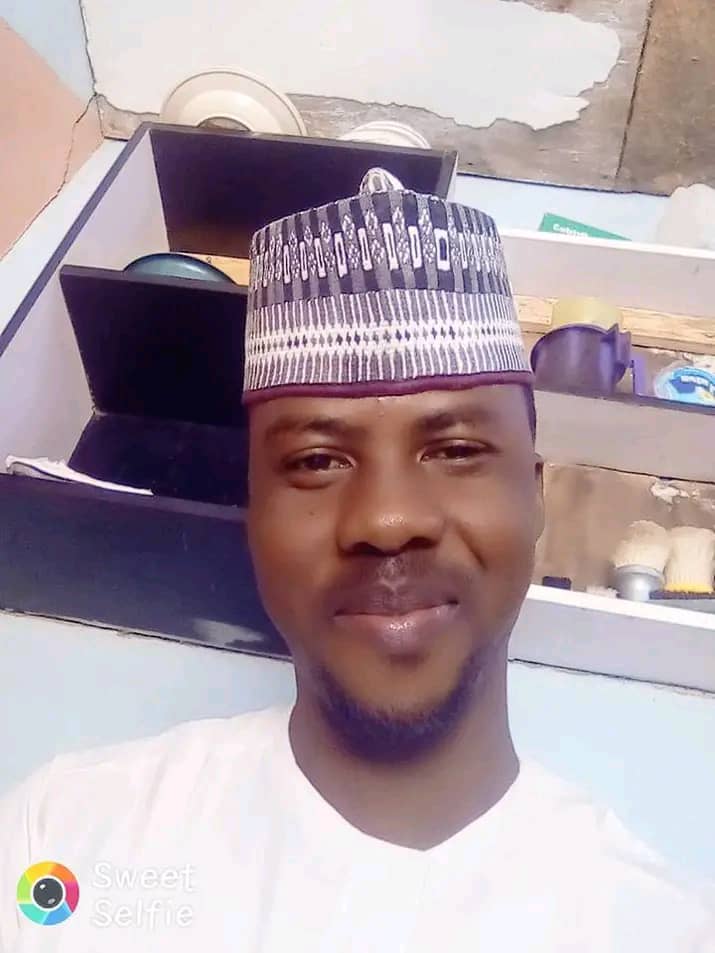 By Usman Isnaila Isah
In 2021, the country's inflation rate stands at 17 %, even though it fluctuated substantially in recent years. It tended to increase through 2002 – 2021 period ending at 17 % in 2021.
The only question begging for billions of answers is why inflation in Nigeria skyrocketed so high. According to the national bureau of statistics (NBS), the rise to a sharp increase in demand ahead of the Christmas season, import cost hikes due to the depreciation of the naira currency and a rise in production cost.
the NBS explains that the rising inflation rate was caused by soaring food prices disruption in food supply chain, rise in import cost due to the currency depreciation and increase in the cost of production.
First-ever Books on Radio Politics and Sojojin Baka are released
Inflation is a a serious problem for a country like Nigeria grappling with sundry issues like insecurity and poverty.
For instance, unlike in advance nations such as the US and Japan where some levels of inflation is tolerable to stimulate economic activities, Nigeria inflationary trend is detrimental to its growth due to its structural deficiency, logistics problem and insecurity among others.
High inflation tends to worsen inequality and poverty; because it hits income and savings harder for poorer or middle income households than wealthy households that have recently escaped poverty could be pushed back into it by rising inflation.
Problems Of Inflation In Nigeria
Inflation is a major drive of poverty in Nigeria, and other several macroeconomic problem such as insecurity, inadequate infrastructure, exchange rate hike, poor economic policies and debt upsurge. In an inflationary environment unevenly rising prices inevitably reduce the purchasing power of most consumers and this erosion of real income is the single biggest cost of inflation.
It also hurts the economy and consumers in 3 major ways, such as less purchasing power, less savings, loss of goods and services.
Basically, there are two main types of inflation, which are, Demand pull inflation and Cost push inflation. These two types of inflation usually cause an increase in the overall price level within an economy. Inflation high rates can be curbed via effective monetary and fiscal policies, and this implies that the government must manage the exchange rate via an effective monetary policy, encourage exportation, encourage and improve made in Nigeria if possible subsidized the dollar, and encourage the marketers.
Government must as a matter of fact show sincerity of purpose and real political will if it desires the country to pull out of the current inflation rate that the country currently finds itself.