Unknown Gunmen Killed First-Class BUK Graduate Of Communication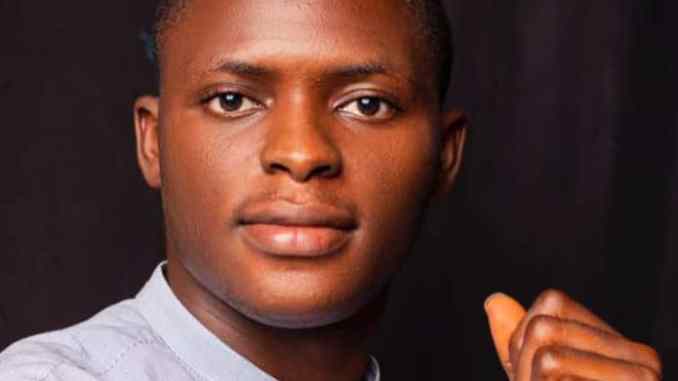 Unknown gunmen have killed Mr. Sule Mathew, a first-class graduate of Communication and former intern with PRNigeria while travelling to Anambra State with other passengers.
Mathew, who studied Information and Media Studies, graduated with first-class from the Faculty of Communication, Bayero University Kano (BUK), recently.
He was killed with other passengers at Ekwulobia one of the largest cities in Anambra State after Awka, Onitsha and Nnewi.
The truck involved in Ogun accident not our own – Dangote
BUK students plead with ASUU, FG to call truce
ASUU declares lecture-free day in BUK
The remains are reportedly deposited at the General Hospital Ekwulobia.

A coursemate of Mr Mathew who also interned with him at PRNigeria, Salis Manager, said Mathew was billed to participate in the forthcoming orientation programme of the National Youth Service Corps (NYSC) before his death.
"Mathew was among the first set of students to intern with PRNigeria Centre in Kano in 2019. He lost his father in June, few months to his final examination, and graduated as the overall best student of our Department in August 2021 and was due to enrol for mandatory NYSC programme next week." Salis said
"He was on a 6-month non-residential fellowship program that trains, and mentors young citizen activists to push for democratic reforms – Gidan Yanci. He was on his way to Anambra from Abuja when the gunmen attacked their vehicle" a tear-filled Mr Gambo Ibrahim, a bosom friend of Mr Mathew, who had been living with him right from their Diploma days narrated.
His sister, Jemila disclosed that Mathew travelled with his boss on an ill-fated day along with other passengers including the driver in a private vehicle.
"After waylaying them, the gunmen opened fire on them killing all of them except the driver who escaped. So, when we couldn't reach him and hear of the incidence, we sent Sule's picture to the mortuary to confirm if he was among those killed and we got feedback that he was identified among those killed," she narrated.
"Prior to this sad news, I kept calling him on phone but couldn't reach him then suddenly we heard this sad news. I am so shocked," Binta Musawa, Mr Sule's course-mate stated.
Mr Mathew hails from Ayangaba Kogi State. He was co-founder of hostutors.com a Nigeria social enterprise that focuses on making learning in formal and vocational education accessible and affordable for everyone by connecting all categories of learners with best-fit tutors.
His body is yet to be released at the time of this report from the mortuary at Ekwulobia.
BIKOBA Mourns National Legal Adviser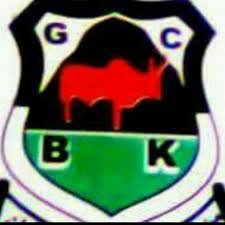 .
The Birnin Kudu Old Boys association has mourned its National Legal Adviser Barrister Nuhu Dawakin Aminu .
In a statement signed by National publicity secretary of the association Malam Mahmud Ibrahim Kwari said
"With total submission to Allah the National leadership and indeed the entire members of Birninkudu Old Boys Association (BIKOBA) received with shock and sorrow, the news of the death of the National legal adviser of the body, Barrister Nuhu Dawaki Aminu."
Barrister Nuhu Aminu who until his death was the Chief Magistrate Court Gumel, Jigawa state died on Friday, the 18th day of November, 2022 after brief illness.
The decease who graduated from University of Maiduguri Borno state with L.LB in 1999, attended Government Unity College, Birninkudu from 1981 – 1986 and is survived by a wife and nine children also left behind his father Malam Dawaki Aminu and relatives.
Leading BIKOBA National Officers on Condolence visit to the family of late Barrister Nuhu, the President of BIKOBA, Malam Ja'afar Muhammad Usman (Turakin Gaya) described late Nuhu as a principled, professional and highly intelligent personality who contributed immensely with a good sense of responsibility to the promotion of Judiciary in Jigawa state and indeed the Nation as a whole.
The BIKOBA president prayed to Almighty Allah to grant him Aljannah Firdausi and also give his immediate family and BIKOBA Family the fortitude to bear the irreparable loss, said the demise of Barrister Nuhu Dawaki has created serious vacuum that is difficult to fill.

CITAD Trains Remand Home Inmates In Kano
By Ozumi Abdul
Centre for information Technology and Development (CITAD) on Thursday concluded the training of inmates in the remand home in Goron Dutse, Kano state on ICT and phone repairs.
The training which lasted for six weeks was segmented into three weeks each, with the first segment dedicated to ICT training and the other for phone repairs.
While speaking, the Deputy Director of CITAD, Ahmad Abdullahi Yakasai, said his organization has been combing the entire country in the bid to bring technological development to bear upon every area of humanity, but however discovered that certain segments of people have been sidelined.
Yakasai noted that this informed the reason for his organization's training of the underaged inmates of the remand home, because the inmates are not enjoying the benefits of ICT.

He said that CITAD finds it imperative to organise a training of such nature to build the capacities of the inmates, adding that unemployment might be the reason why they are in detention.
He exuded the confidence that with the training, the inmates would not only be self employed, but employers of other people when they are freed from detention.
"Well, as you are aware CITAD is a Centre For Information Technology And Development, we aim to use technology to bring development to the people. We have been working around the country, but we later discovered that certain segments of people have been sidelined, not deriving the benefit of technology, and that is the reason we organise this training to build their capacities.
"Also we think that most of them, it might be the issue of unemployment that brought them here. So by the time they leave here, they will be able to stand on their feet and to employ others", Yakasai said.
On her part, the representative from the Ministry of Women Affairs and Social Development, Kano state,Hajiya Abdullahi Hafsat expressed her happiness towards the efforts of CITAD, as well as enjoining the beneficiaries to make use of the opportunity when they returned to their various homes.
Also, the officer in charge of the remand home, Mallam Musa Muhammad Tarauni commanded CITAD for their gesture, promising that the remand home will continue to partner with the organization.
Pure Water Producers Announces Price Increment
The Association of Table Water Producers (ATWAP) says it has jacked up the price of sachet water from N200 to N300 per bag.
This is contained in a statement issued by the National President of the association, Mrs Clementina Ativie in Abuja.
The president said the decision was unanimously reached during ATWAP national convention in Abuja on Wednesday.
She said that the change in the price was as a result of the increase in the prices of material, coupled economic situation of the country.
She said that the change in the price was as a result of the increase in the prices of material, coupled economic situation of the country.
NAN Via Solacebase