Kano Sets To Establish Anti-Street Begging Agency
As calls from different quarters to the Kano state government to effectively checkmate long-held behaviour of street begging gathers momentum, the state government sets to establish Anti-Street Begging Agency, with strong ties with civil society organisations and other stakeholders.
This was disclosed by Governor Abdullahi Umar Ganduje, while receiving the leadership of amalgamation of civil society organizations in the state, during the state Executive Council meeting held yesterday, at Africa House, Government House, Kano.
How a Village Head built Primary Healthcare Centre to curb infant and maternal mortality in Kano
The delegation was under the team lead of Malam Ibrahim Waiya, who led other leaders from different civil society groups, to further strengthen many calls for streamlining the fight against street begging.
Governor Ganduje said, "An agency will be put in place with the full staff to look into this issue of street begging. We just cannot fold our hands and see the life of innocent kids being wasted away through this menace of street begging."

Reiterating that, street begging is an abuse of children,  which, he observes "…prevents them from learning the religion and modern education system."
While appreciating the concern shown by civil society groups, he assured that the state government would carry them along for the successful implementation of state policy against street begging. And for sustainability purposes.
"We are happy to receive you and we are thankful for your unrelenting concern. It is true also that, we must evolve new strategy in dealing with this issue," he explained.
Earlier the organized civil society groups sent a letter to the governor intimating him on the need to partner with them in the effective implementation of the government's Law against street begging.
The letter was sent under the platform of Kano Civil Society Forum, dated 23rd September 2021, captioned, "Urgent Call to Ensure Total Enforcement of the Law Banning Street Begging in Kano State," and was duly signed by Ibrahim Waiya and Peter Hassan Tijjani.
As governor encouraged that, "Your letter is in conformity with our intention."
Breaking:Emir of Dutse Nuhu Muhammad Sunusi Passes On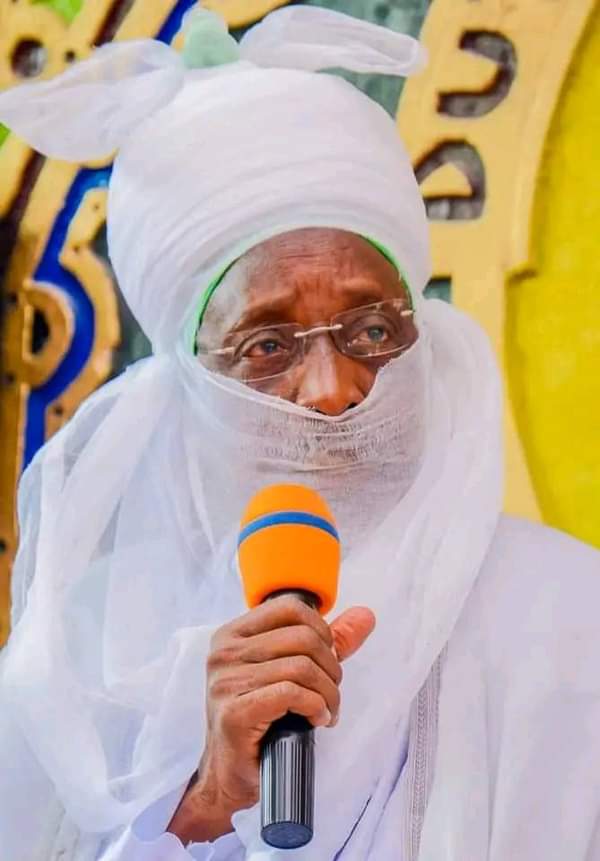 The Emir of Dutse  in Jigawa state North West Nigeria Alhaji Nuhu Muhammadu Sunusi is Dead.
In his verified Facebook handle a traditional title holder Santurakin Dutse  and PDP Gubernatorial Candidate of Jigawa state Mustafa Sule Lamido made the statement.
Another credible source from the Capital of Jigawa state told NIGERIAN TRACKER that Emir Nuhu Sunusi died today in Abuja but did not disclose the place where he died.
NIGERIAN TRACKER recalls that Alhaji Nuhu Muhammadu Sunusi was appointed Emir of Dutse by the military administration of Late Colonel Ibrahim Aliyu in 1995 after the passing away of his father Muhammadu Sunusi.

He reigned as the Emir for 28 years
Naira Controversy: Emefiele Appears Before Reps. Committee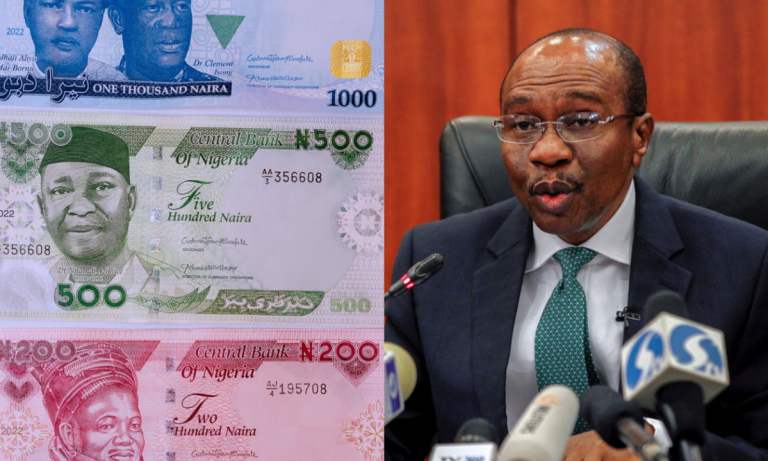 Governor of the Central Bank of Nigeria(CBN) Godwin Emefiele on Tuesday appeared before the ad hoc committee of the House of Representatives on the cashless policy and deadline for the replacement of old currency notes.
Emefiele, who was supposed to appear before the Committee last week, failed to do stating he was out of the country with President Muhammadu Buhari.
The House threatenedto invoke the provisions of section 89(1)(d) of the Constitution by issuing a warrant of arrest today to compel him to appear.

The CBN Governor, who appeared with some of his assistants, went into a brief Executive session with members of the committee.
Cashless system helps in tracking election financing — Osinbajo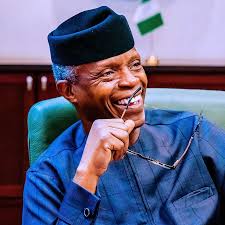 By Chijioke Okoronkwo
Vice President Yemi Osinbajo says a cashless policy, when effectively operated in Nigeria, can help stem the surge of illicit election financing by making it possible to track funds.
Osinbajo's spokesman, Laolu Akande, in a statement on Monday in Abuja, said the vice president received a delegation of the EU Election Observation Mission led by Mr Barry Andrews.
The EU Chief Observer is also a member of the European Parliament.
"I think that what we should be looking at is to provide more infrastructures.
" The cashless thing has been really advantageous and helps with tracking.
"That sort of infrastructure is useful for more financial inclusion and the more financial inclusion you have, the easier it is to track.
"So much money can be spent without it being tracked under the current election financing practices in the country.''
Osinbajo acknowledged the serious difficulty in controlling election financing because of cash transactions.
According to him, there are still infrastructure issues required to be in place to ensure an efficient cashless system in the country.
"With cash transactions, it is still difficult to seriously control election financing.''
On electoral offences, the vice president said the Electoral Offences Commission Bill was at the National Assembly.
He said he hoped that it would begin a new regime of dealing with electoral offences which would be helpful.
"By and large, one shouldn't expect INEC to be the investigator of electoral offences.
"I think that law enforcement agencies should be responsible for arresting and prosecuting offenders, state by state.
"Electoral offences are always seen through a political prism; people will always feel that they are being prosecuted because they belong to a certain party.
"What is more important is that we have to find a system where the police could have a special unit for offences during the course of elections.
"The Federal High Courts could also have a special jurisdiction to deal with offences and not extend beyond the Federal High Courts."
On the role of the judicial system, Osinbajo said that more attention should be paid to the monitoring of tribunals and their outcomes, calling for more scrutiny from the National Judicial Council.
He disclosed that discussions had been had in the past concerning malfeasance on the part of some judges and those found guilty should be brought to the fore.
"There should be sanctions and that way, we would be able to clean up and correct some of the problems,'' he said.
In his remarks, Andrews said that the mission would be monitoring the elections coming up next month and hope for a peaceful and fair electoral process.
According to him, it is the 7th time the INEC is inviting the EU Mission to monitor the elections, adding that the team had been in the country since Jan 11 and will be around until the end of March, 2023.
Other members of the delegation include Ms Samuela Isopi, Ambassador, EU Delegation to Nigeria and ECOWAS and Mr Thomas Boserup, Deputy Chief Observer, EU Election Observation Mission. (NAN)