Bundesliga rolls out plan for Fans in Nigeria
Organizers of German top flight division, Bundesliga have rolled out plans for their teeming fans in Nigeria.
Bundesliga Representative Henning Brinkmann made this known while briefing newsmen.
Brinkmann described Nigeria as an integral part of  their project further disclosed the Bundesliga will be holding events to appease their teeming fans.

' We are planning big for teeming fans in Nigeria especially in cities like Kano'
'Already we have an existing partnership with some radio stations that broadcast the Bundesliga games live in conjunction with DW Hausa from Bonn in Germany.'
'The idea is to make  the fans feel important'
'Kano is the hub of football in Nigeria according to our findings and we want bring more events there and other cities in Nigeria.'
The Bundesliga official further added their  events gets into full swing from next season.
Ten Facts About The New NFF President, Ibrahim Musa Gusau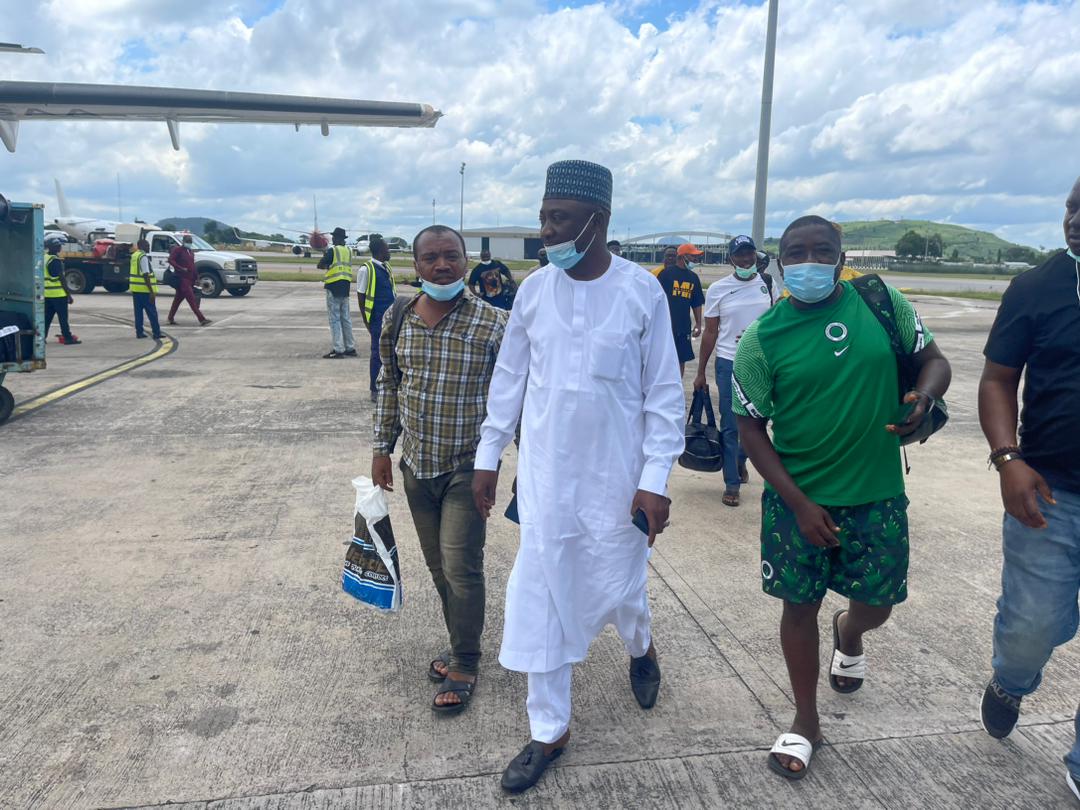 *1.* Ibrahim Musa Gusau is the incumbent Zamfara State FA Chairman a position he has been holding for a decade.
*2.* Ibrahim Gusau was the Zamfara State Sports Commission Chairman from 2009-2010.
*3.* Gusau was a one time special adviser to Zamfara State governor on Environment.

*4.* The newly elected NFF President is a civil servant and an accountant by profession who rose through the ranks to become Director of Finance in Zamfara State.
*5.* Gusau is an astute administrator who served in public sector for over three decades in his home state of Zamfara.
*6.* Ibrahim Gusau served as SA to former NFF President, Alh. Aminu Maigari.
Just In:NNPC Limited Acquires OVH Energy Downstream Assets
*7.* Ibrahim Gusau defeated Senator Ifeanyi Ubah with a landslide victory to emerge as Chairman of Chairmen for the second time in a row in 2018 Katsina NFF election.
*8.* The new NFF President was the NFF's sub Committee Chairman on security under the Pinnick led NFF Executive Committee and  is also CAF's safety security officer.
*9.* Ibrahim Musa Gusau served as a member of CAF's CHAN organising committee.
*10.* Gusau was in April this year appointed as a  member of CAF Youth Organizing Committee saddled with the responsibility of organising AFCON U17, U20, and U23.
Sub Committees Inaugurated For Galadima Cup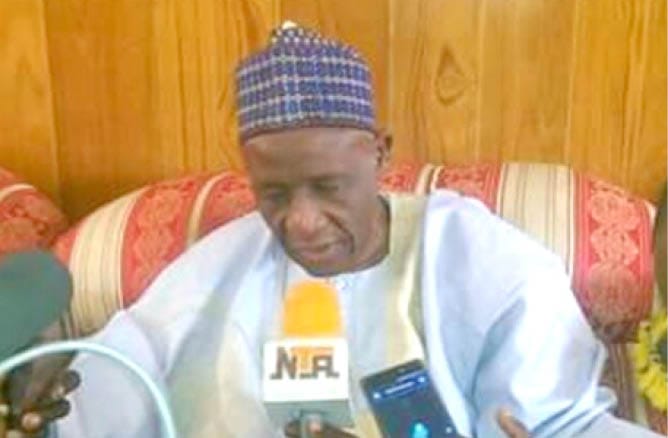 The organisers of the maiden edition of Alhaji Ibrahim Galadima football league has inaugurated six sub committees aimed at ensuring the success and hitch free tournament.
The chairman of the organizing committee, Engr. Suleiman Musa stated this while inaugurating the committee ahead of the championship.
Engr Sulaiman Musa explained that organizing and disciplinary committee has himself as chairman,
Ibrahim Umar Fagge FIFA and the team manager of Kano Pillars FC, Sani Lawan would serve as members while Security committee will be headed by the manager of Sani Abacha Stadium Kofar Mata, Surajo Usman Tudun,
Kabiru Bawa,
Salisu Fagge Zumunta and the vice chairman of Kano state Football Association,
Aminu Muhammad china to serve as members.
He added that the Development and Technicalities committee has Magistrate Ibrahim Gwadabe as chairman, Aminu strikers and Mike Anike members and the Media and Publicity Committee will be headed by Ado Salisu of Abubakar Rimi Television (ARTV), Ibrahim Umar Fagge FIFA and Kabiru Bawa to serve as members.
Engr Sulaiman Musa, however, said that the Finance committee has the former General Manager of Kano Pillars and one time Director in the state KNUPDA,
Abba Muhammad Fagge as chairman while Mr.Mike Anike co chairman, Ibrahim Gwadabe, Surajo Usman Tudun Wada and Sani Lawan would serve as members.
The chairman then charged the commitees to continue to do their best towards the success of the competition.
Meanwhile, Samba Kurna will confront Super Stars in the opening ceremony of the match scheduled to hold on Sunday, 2nd October at Sani Abacha Stadium Kofar Mata by 4pm.

Assembly urges Kano govt to settle outstanding N109m owed Kano Pillars FC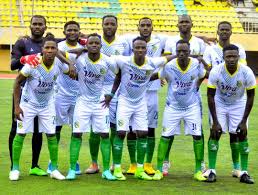 The Kano State House of Assembly has urged Kano State Government to settle all the outstanding debt owed the club which amounts to N109 million.
The assembly made the call during Wednesday's plenary session presided over by the Speaker, Alhaji Hamisu Chidari, after the presentation of a report by house committee on Youth and Sport.
The house set up the committee to investigate the relagation Kano Pillars football club from the Nigeria Professional Football League .
Presenting the report of the committee, Alhaji Nuradeen Ahmad, chairman house committee on Youth and Sport,called on the state government to make disbursement of Kano Pillars on quarterly bases rather than monthly, because monthly disbursement makes the club not readily available with cash at its coffers, unlike quarterly where they have cash readily available to use whenever need arises.
"The house called on the management of the club and stakeholders in the state to be united and be more prudent in managing its own generated revenues, so as to not to solely rely on state government subvention.
"The assembly also called on the state government to renovate Kano Pillars stadium in order to host matches and other tournaments.
"The house called on the state government to provide permanent offices and camp for the management of the club and also recruit experienced , competent and skillful players and coaches without compromising professionalism during recruitment.
The lawmakers after deliberations on the issue, adopted the report and called on the state government to look into the issue.