Revealed: Why Sarkin Dambe Garkuwan Chindo Was Banned From Kano .
By Abdulgafar Oladimeji.
The leader of Dambe traditional wrestling in Kano, Mohammed Bashir Danliti has disclosed that Garkuwan Bala Chindo was banned from the sports for allegedly indulging in breach of ethical conduct.
He alleged that the banned traditional wrestler violated an agreement reached with the athlete to represent Kano at the ongoing 20th edition of the National Sports Festival, NSF Edo 2020.
Danliti explained that Garkuwan Bala reneged from honouring an agreement reached before the commencement of the fiesta. He said " I can confirm to you that we have banned Garkuwan Bala Chindo from our activities.

Ahead NSF Edo 2020,Nigeria Rugby Football Federation NRFF In Disarray
" The people should not get it wrong, we did not ban him from Dambe entirely, we only banned him from our arena at Ado Bayero square. "What transpired between us is that in 2018 festival in Abuja he represented Kano and he won silver for Kano.
He received N300,000 from Kano state government for winning the medal. " When we started preparing for 2020 edition, he told us that he is not interested in representing Kano, we said fine and wished him well. "
Later he called back and said he has changed his mind, he will be on Team Kano, we welcomed him back and provided him with some monies, suddenly he stopped picking our calls and we got to know he had gone to represent another state. "
We have banned him from our arena and we have asked him to refund our monies.," It would be recalled that Garkuwan Bala Chindo was crowned as Sarkin Dambe Kano in 2018, he is also one time winner of the.prestigious governor Ganduje Dambe title .
Sub Committees Inaugurated For Galadima Cup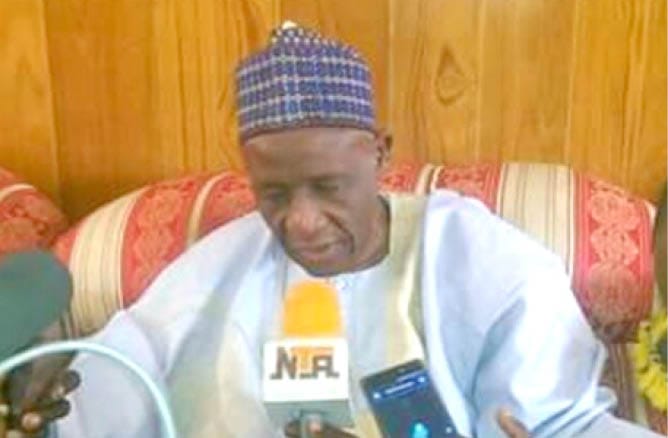 The organisers of the maiden edition of Alhaji Ibrahim Galadima football league has inaugurated six sub committees aimed at ensuring the success and hitch free tournament.
The chairman of the organizing committee, Engr. Suleiman Musa stated this while inaugurating the committee ahead of the championship.
Engr Sulaiman Musa explained that organizing and disciplinary committee has himself as chairman,
Ibrahim Umar Fagge FIFA and the team manager of Kano Pillars FC, Sani Lawan would serve as members while Security committee will be headed by the manager of Sani Abacha Stadium Kofar Mata, Surajo Usman Tudun,
Kabiru Bawa,
Salisu Fagge Zumunta and the vice chairman of Kano state Football Association,
Aminu Muhammad china to serve as members.

He added that the Development and Technicalities committee has Magistrate Ibrahim Gwadabe as chairman, Aminu strikers and Mike Anike members and the Media and Publicity Committee will be headed by Ado Salisu of Abubakar Rimi Television (ARTV), Ibrahim Umar Fagge FIFA and Kabiru Bawa to serve as members.
Engr Sulaiman Musa, however, said that the Finance committee has the former General Manager of Kano Pillars and one time Director in the state KNUPDA,
Abba Muhammad Fagge as chairman while Mr.Mike Anike co chairman, Ibrahim Gwadabe, Surajo Usman Tudun Wada and Sani Lawan would serve as members.
The chairman then charged the commitees to continue to do their best towards the success of the competition.
Meanwhile, Samba Kurna will confront Super Stars in the opening ceremony of the match scheduled to hold on Sunday, 2nd October at Sani Abacha Stadium Kofar Mata by 4pm.
Assembly urges Kano govt to settle outstanding N109m owed Kano Pillars FC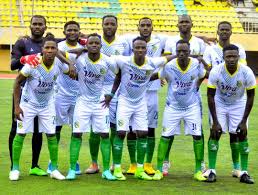 The Kano State House of Assembly has urged Kano State Government to settle all the outstanding debt owed the club which amounts to N109 million.
The assembly made the call during Wednesday's plenary session presided over by the Speaker, Alhaji Hamisu Chidari, after the presentation of a report by house committee on Youth and Sport.
The house set up the committee to investigate the relagation Kano Pillars football club from the Nigeria Professional Football League .

Presenting the report of the committee, Alhaji Nuradeen Ahmad, chairman house committee on Youth and Sport,called on the state government to make disbursement of Kano Pillars on quarterly bases rather than monthly, because monthly disbursement makes the club not readily available with cash at its coffers, unlike quarterly where they have cash readily available to use whenever need arises.
"The house called on the management of the club and stakeholders in the state to be united and be more prudent in managing its own generated revenues, so as to not to solely rely on state government subvention.
"The assembly also called on the state government to renovate Kano Pillars stadium in order to host matches and other tournaments.
"The house called on the state government to provide permanent offices and camp for the management of the club and also recruit experienced , competent and skillful players and coaches without compromising professionalism during recruitment.
The lawmakers after deliberations on the issue, adopted the report and called on the state government to look into the issue.
Exclusive:Fresh Crisis Looms As Minister Submit Ten Year Football Master Plan Proposal To President Buhari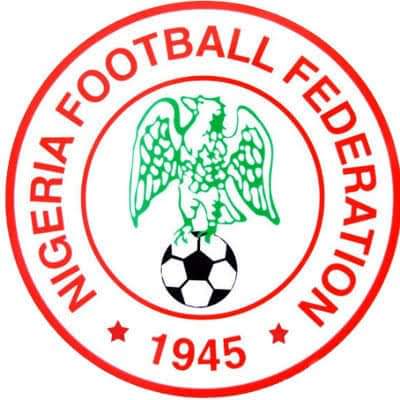 Strong indications have emerged that the Minister Of Youth and Sports Development, Mr. Sunday Dare is hell bent on imposing the 10 years master plan recommendations  of an adhoc committee he set up months ago.
Last week Thursday, one of the most protracted NFF AGA took place in Lagos with incumbent NFF President, Amaju Melvin Pinnick declaring he won't run for another term in office .
In his recent interviews, Mr. Dare has admitted the NFF Congress is supreme in taking decisions as the congress is the legislative arm of the federation.
According to a key football stakeholder who doesn't want his name in print said, the minister should have presented that proposal to the congress for delibration and approval during the recent AGA as that is the only legitimate and proper channel.
He further added that such plot  by the minister will amount to possible Fifa ban as the world football governing body will consider that as government interference.

The Minister has concluded all plans to submit the report to President Muhammadu Buhari by 10am tomorrow, 23rd August, 2022. It will be recalled that Mr. Sunday Dare toed the same path during Nigeria BasketBall Federation crisis which led to Federation of International Basketball, FIBA banning Nigeria from all International related competitions.