ASO Denies Selling INTELS Shares To Finance 2023 Presidential Elections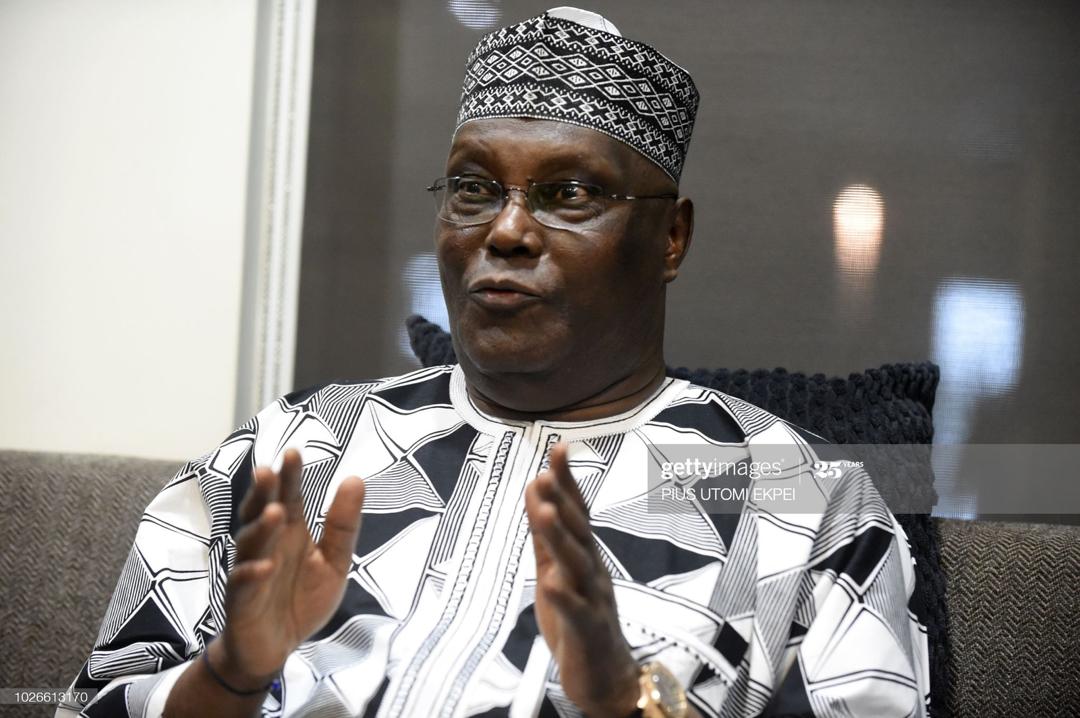 The Atiku support organization ASO has debunked a report carried by an online news outlet that Atiku Abubakar has sold his shares in INTELS to finance the 2023 presidential Ambition.
In a statement jointly signed by the Director-General of ASO Abubakar Kabir Babawo and National Publicity Secretary Dr. El Mo Victor condemns the report by Thisdaylive carried on its platform on 4th January 2021.
Part of the statement reads below
''ASO condemns gutter reportage by Thisdaylive, an online news outlet claiming Atiku Abubakar sold his shares in INTELS in 2018 to finance 2023 ambition……says it's crap and misleading.
We read with displeasure a publication by Thisdaylive, an online news outlet on January 4th, 2021 claiming Alh. Atiku Abubakar sold his shares in INTELS in 2018 to finance his 2023 ambition. This is crap and doesn't make sense one bit. How could someone sell in 2018, before the 2019 presidential elections to finance 2023 ambition? This crappy journalism is unacceptable and Thisdaylive should be above such.
Shekarau Debunk Rift In Kano APC Echelon,Reveals Relationship With Former Governor Kwankwaso.
However, for the avoidance of doubt, the Atiku Support Organisation can confirm that Atiku Abubakar, a co-founder of INTELS has indeed sold his shares in the company, Nigeria's biggest logistics service company, and invested the proceed in other sectors of the economy to create jobs for the teeming unemployed youths in the country and not to finance 2023 ambition as insinuated by the publisher.
We wish to counsel President Mohammadu Buhari-led APC government and their witch-hunting agencies to desist from being a business cankerworm, stop frustrating and chasing businesses out of Nigeria or live to continue facing the consequences of youth restiveness, poverty, and the attendant alarming increase in crime rate in the country.
Kano Speaker Commends Conduct Of LG Elections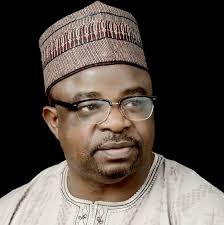 Local government election had been identified that as most peaceful and highly transparent.
This was disclosed by the Speaker, Kano State House of Assembly Right Honorable Engr Hamisu Ibrahim Chidari while casting his vote at Chidari Polling Unit in Koguna Ward of Makoda Local Government Area, stressing that the rate at which the electorate come out enmass is a wel come development.
NUT Debunks Purported Court Judgement Recognising ASUSS
He commended the State government for conducting the election.
Engr Hamisu Chidari said Kano Government of Dr Abdullahi Umar Ganduje is fully committed towards societal transformation at all levels.
In a statement by the Assembly's Chief Press Secretary Uba Abdullahi said the Speaker who was on a tour to Nine Local Government Areas of Bichi Emirate is along side with the Chairman of the Committee Arch Aminu Dabo,Engr Rabiu Sulaiman Bichi, Hon Shehu Haruna Lambu, Engr Abubakar Kabir,Hon Ibrahim Zakari Bagwai and Alhaji Muntari Saleh
.
The Local Government Areas visited are,Minjibir, Makoda,Dambatta,Tsanyawa,Kunchi,Bichi,Bagwai,Tofa and Dawakin Tofa.
Ganduje's Social Media Aides Emerge LG Chairmen In Kano
Two social media Aides of Governor Abdullahi Umar Ganduje have emerged as Chairmen of two strategic Local Governments in Kano metropolis.
They are Faizu Alfindiki and Auwalu Lawan Aranposu.
Faizu Alfindiki was hitherto Governor Abdullahi Umar Ganduje's Adviser on Public Affairs  is well known for bashing and criticizing the 14th Emir of Kano Muhammadu Sunusi II.
Faizu Alfindiki was elected according to the Kano state Independent Electoral Commission as  Chairman of Kano Municipal Council.
Breaking: APC Sweeps 44 Kano LGA's
While Auwalu Lawan Aranposu was elected Chairman of the Nassarawa local Government Area.
Before his election, Auwalu Lawan Aranposu was Governor Abdullahi Umar Ganduje's Special Assistant on Information Technology.
The duo of Aranposu and Faizu Alfindiki are known in Kano social media platforms especially Facebook in depending  the policies of Governor Abdullahi Umar Ganduje's Administration.
According to Labarai24, Faizu Alfindiki faced stiff opposition before emerging as the candidate of All Progressives Congress in the Kano Municipal local government.
Democracy And The Politics Of Local Government Election In Nigeria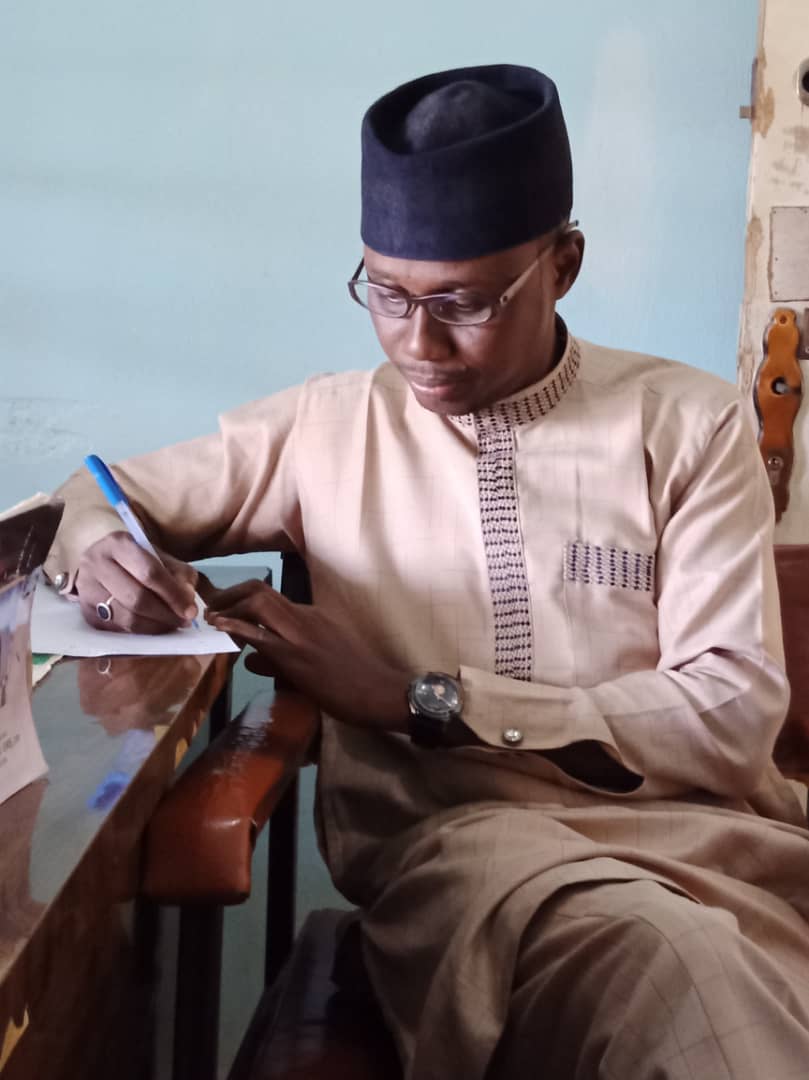 BY:
MUDASSIR ALIYU YUNUSA
mudassiray@gmail.com
Democracy is a political system of government in which people of a nation or a country are ruled base on the form they choose to establish through drafting a constitution guiding the conduct of the society.
Abraham Lincoln defines democracy as "the government of the people by the people for the people". Therefore democracy has to do with popular sovereignty with the provision of law, order, welfare, and security to the citizens.
The most important feature of democracy is ELECTION, any political setup or political system without election will never be considered as a pure democracy.
The election is a legal way of choosing or selecting a leader through votes by people or groups of delegates vested with the power and authority to put in place and legitimizes individual(s) as a leader(s) in a governmental or nongovernmental organization.
It is also a procedure that allows members of an organization or community to choose somebody or some delegates to hold the position of authority to command and direct the affairs of the people.
The election also serves as another way through which citizens/electorates can evaluate and assess the viability and accountability of political leaders and or the activities of the government.
LG Elections : Abdullahi Ramat emerges Ungogo LG APC Chairmanship candidate, obtains nomination form
The system of direct election is recognized and adopted in Nigeria where eligible voters are allowed to conduct elections through the casting of votes directly to individuals vying for a particular political office.
Nigeria adopted the Federal System of Government with Three (3) tiers of government i.e Federal, States and Local Governments. The local government is the third tier of Government that engaged in some appropriate developmental services.
The United Nation office for public administration defines Local government "as a political subdivision of a nation or state which is constituted by law and has substantive control of local affairs including the power to impose taxes or to extract labor for prescribed purposes. the governing body of Local government should be ELECTED……."
Nigeria practices democracy as its political system where election used to take place periodically, but this I can say is only applicable to Federal and State entities, but in the case of local Governments, the election became voluntary and sometimes optional, this is obvious as the task to conduct polls into Local Government councils is mainly controlled by State Governors (code, conduct, exercise, and final result). This is purely unacceptable and against the provision of the constitution.
The provisions of Local Government Reform of 1976 even though done by the Military Government, nevertheless provided that the essence of Local Government is to facilitate the exercise of democratic self-governance to people directly in order to encourage initiative and leadership potentials; to mobilize human/material resources through the involvement of members of the public in their local affairs for self-development; and also to provide the channels of communication between local communities and governments (both Federal and States).
This entails bringing people closer to the government and allowing them to participate fully in their own affairs.
However, considering the initial rules that back the reform of the local government as well as the provisions of the constitution of the Federal Republic of Nigeria, local government should be fully democratized with elected officials to govern the council in the most appropriate manner.
Another unconstitutional treatment done to Local Governments in many cases some of their functions has been hijacked and taken over by the State Governments.
It is important to note that in many cases even their financial aids from other sources and grants from the federal government are controlled by the state Governments, where the councils are only allowed to receive some meager amount mostly for their recurrent expenditures like payment of salaries/wages; miscellaneous and low overhead expenses. However, rather than allowing the credible elections to hold, State Governors prefer to appoint whoever they so wish to oversee the affairs of Local Government as CARETAKERS/SOLE ADMINISTRATORS with little or no portfolio and power to endorse and carry out some important developmental projects. The most annoying thing is that even where Local Government's ELECTION holds it is usually involved so many irregularities, election malpractice in form of rigging, thuggery, the imposition of incompetent candidates as well as the use of power to intimidate voters mostly in favor of the ruling party in the state.
In some states, opposition parties are indirectly not allowed to participate honorably in Local Government's Elections, because they were deliberately not allowed to secure or win a single seat (even a councillorship seat).
Local Governments' elections in Kano (2014, 2017), Jigawa (2014), and some other States are typical examples. This clearly justifies the lack of free, fair, and credible election in our society especially at the local level where the masses are in majority and to be honest this will not allow the masses at the grassroots to benefit and enjoy the dividend of democracy which is the only political profits ought to be gained by the electorates.
I suggest that the conduct and exercise of local Government's Election should be single-handedly carried out by Independent National Electoral Commission (INEC) rather than States Electoral bodies, so as to disengage  State Governments from unconstitutional interference in Local Governments' ELECTIONS.
I believe this will surely improve the level of credibility, acceptability, and the commitments attached to the third tier of government which in essence will provide social security, political fair play, and economic well-being.
Finally, As LOCAL GOVERNMENT'S ELECTION is set to hold next Saturday in KANO STATE, my hope to KANSIEC is to conduct free, fair, and credible elections, and my prayer is that each person elected would be suitable for the crown of leadership, very equal to the task and challenges of leadership and also ever ready to shoulder all the responsibilities attached to the office been elected upon.
MUDASSIR can be reached on mudassiray@gmail.com
08028188129