The ZAZZAU Games Of Throne Is a Threat To The Entire Arewa TRADITIONAL INSTITUTIONS.
Zaid Ayuba Alhaji.
Gradually, kingdoms in the North are falling, not because the kings are dying but because the political players with the key are applying the western ideological formula in handling our traditional institutions. Over the years, we've seen lots of unbelievable events happening in Arewa emirates, most recent of them is the one currently happening in Zazzau, more of a drama or politics, bureaucratic procedure or toss of dice in a game of interest.
The twists of events about the emergence of a new emir of Zazzau have provoked questions of weather 'Masarautar Zazzau is in Politics' or 'Politics is in Masarautar Zazzau'?. The last 8 days kept surprising the world; in the name of due process, rule of traditional law and concerns for choosing the best emir for Zazzau, we're gradually becoming an insulted people, events unfolding are abusing the sanctity of Zazzau and the Arewa traditional institution, the whole system is becoming mocked and embarrassed; the values, tradition and the entire chronicles of our preserved system is passing through a 'systematic recolonization' process.
Something is wrong somewhere; either from the state Governor, the kingmakers of Zazzau Emirate or possibly there is a complete plan to violate or overhaul the existing traditional system of Zazzau emirate that's historically grounded far back to 1456. Historically, we cannot forget the british for crippling our traditional system; but most importantly we can never forgive these ambitious modern politicians that kept rubbishing the system into a more 'politically scrambled circle'.
A popular quote from the Game of thrones says "A lion doesn't concern himself with the opinions of a sheep."-Tywin Lannister. These lines should be reflected while analyzing the 'behind the scene roles' of the Governor and the Zazzau emirate Kingmakers; let's ask ourselves why can't Zazzau have a new king several days after the death of our late father and king?.

From 1696-1701 era of Bako dan Musa to the era of Musa dan Suleiman 1808-1821 and down to 1903 which is the beginning of colonial domination of our traditional system, never had the kingdom of Zazzau faced a ravaging effect as the one happening now. Even when Sarki Muhammadu Amin Usmam died on 4th February 1975, Sarki Shehu Idris immediately assumed the throne on the 8th February 1975. What is keeping the throne vacant this long, is it that the kingdom now want to have a golden king or a diamond Emir?.
The kingdom of Zazzau is silently crying for days witrhout a successor, 8 consecutive days without a King is like a conquest and indirect collapse of a Kingdom, this is simply because politicians with western ideologies are the ones to decide the fate of the kingdom. As an Islamic institutions, instead of searching from the Qur'an, Hadith and the existing tradition of the Zazzau people, the chief king maker chose to be gallivanting from one less relevant book to another; yet we expect to have a suitable and reliable result in Zazzau emirate, forgetting that even when conventional books are sources of inspiration and guidance, they can never guide you on issues related to religious values and traditional norms.
How can the chief king maker who is also an ambitious politician chose to rely on reading western books while searching for the new King? What was he doing all these years without reading such books if at all the books are truly relevant to the traditional institution of Zazzau?. How can one refer back to an outdated "New Nigeria Newspaper" of February 1975 in deciding the fate of a kingdom in 2020?.
In a sacrosanct matter like selection of a king that may likely lead Zazzau for the next 5-6 decades, Instead of the Governor to declare 3 days fasting and prayers with consultation from religious scholars, we ended with one reader of a book in libraries displaying on social media, isn't it funny and insulting to be reading western oriented books written by colonial scholar like "THE BRITISH IN NORTHERN NIGERIA by Robert Heussler written in 1968 while reflecting on a Hausa/Fulani traditional institution in Zaria?.
What is the direct rational of reading the "Principles of leadership: according to the founding fathers of the Sokoto Caliphate" by Hamid Bobboyi in 2011 and how practically relevant is it to crowning an emir chosen by the king makers?. Innalillahi Wainna Ilaihirrajiun!! Arewa have fallen, so much that an almighty Kingdom like Zazzau Emirate is left flinging emptily, while the chief politician is busy playing his chess in a comfortable chessboard.
It is evidently clear that in all the 19 state of the North, nobody can call a governor back to order!. The Cartoonists, writers, youth activists, traditional rulers, religious scholars, respected elders and every serious stakeholders have kept mute; just for a fear or love of one politician, so much that nonone can shout to save the image and cultural heritage of Zazzau emirate. Let me additionally drop a very important quote from the Games of thrones "Power resides where men believe it resides. It's a trick, a shadow on the wall. And a very small man can cast a very large shadow." — Lord Varys
2 days ago, Friday Sermons just past and no Imam could dare speak over what is happening. Today is sunday, all the Pastors in Arewa especially Zaria will never say a word toward whats happening, simply because of fear from the almighty Governor. Powerful Northern elites kept dead silence over what they know is an insult to the traditional practice of an emirate like Zazzau. Its alright!, let's keep watching how the drama may end, i just want to remind all of us that "the same silence that sparks thunder to our neighbors can equally spark sandstorm in our homes". May Allah save Arewa from the hands of Ambitious politicians. Ameen.
Zaid Ayuba Alhaji (Sir. Kuli Kuli). ND, PDDPIT, PDDPGD, HPDDPIT and B. Sc International Relations. 08069835881 comradezaid6@gmail.com.com.
Wake up North-Abubakar Sadiq Dauda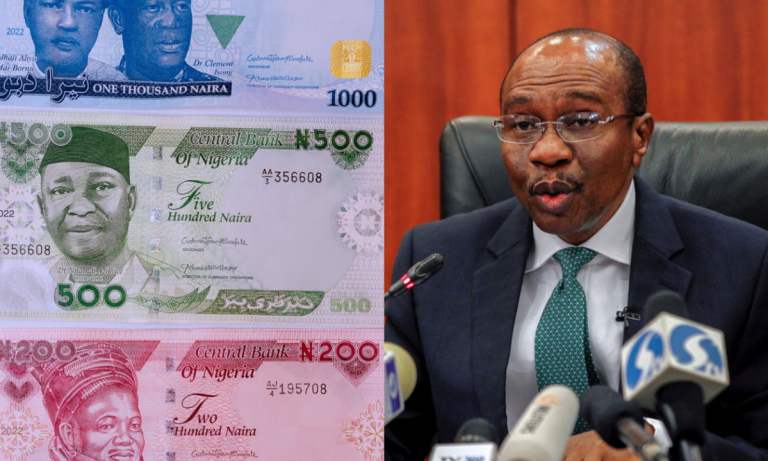 By Abubakar Sadiq Dauda
It is absurd that my Northern brothers are nagging and complaining over the unavailability of the new redesigned currency when we can transact using POS machines, online banking and USSD.
So far, many southerners are unperturbed with the happenings. The complaint, curses and insults is mainly coming from the North. It is ridiculous that the masses and average persons in the North are hailing our politicians for opposing the monetary redesign scheme, not knowing that the politicians are crying because it is going to affect their chances in the upcoming elections if the policy is not reversed or extended.
BUK's Best Student, Usman Gezawa Passed Away
I can't fathom how the unavailability of the newly redesigned currency affects any smooth transaction of any kind when there are many online payments platforms, numerous POS terminals in our shops and markets.
The North must learn to embrace technology. We must not relegate ourselves to second division when it comes to education and technology. Even against many odds, we must wise up. We must equip ourselves with basic knowledge in areas of communications and technology.
It is a clarion call, let us wake up!
Sadiq writes from Kano. Can be reached via sadiqdauda55@gmail.com

The Falling State Of Businesses In Nigeria-Umar Ismaila Isa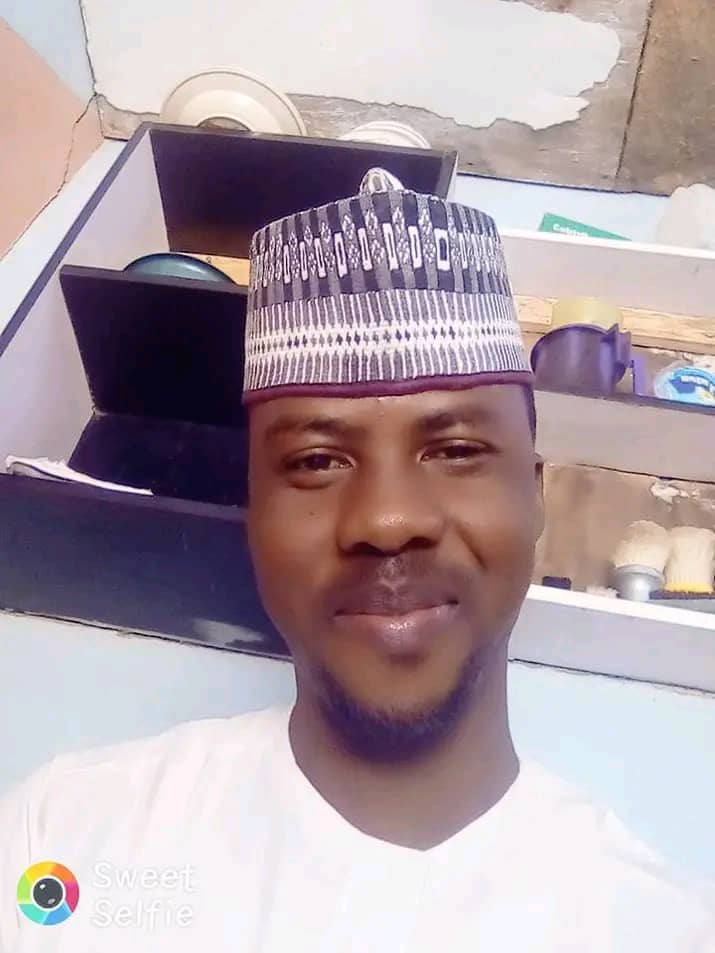 By Umar Ismaila Isa
Its saddening, psychologically and traumatically worrying that in our today's Nigeria, the major employers of labour are not just falling, but also wobbling, humbling, crumbling and collapsing like packs of cards much to the chagrin of other African countries that have long been venerating and reverencing and referencing Nigeria's economy as the giant of the continent. How are the mighty falling.
Some of the factors responsible for these colossal falls are partisan political influence, interest as well as corruption which had brought businesses in Nigeria to their humble knees, specifically the micro, small and medium enterprises, while also not staking claims for even common macroeconomic factors like recessions, insecurity, government debt, exchange rate and high-interest rates.
As we speak, there were over 41million MSMEs in Nigeria in 2017. which have as at 2022 dropped to about 35 million.

Breaking News: NUJ Expunges NOA, non practicing ministry of information and LG staff
No doubt, failure to provide value money can make customers disgruntled and avoid patronage, so also poor inventory management, failure to differentiate product and services in a highly competitive environment, and strong bargaining power of buyers which can as well cause business failure, not mentioning weak economy, tax burden, high exchange rate, lower purchasing power, high inflation, money running out being in the wrong market, lack of research, bad partnerships and wrong allocation. All these undoubtedly in no small measure can cause business failure.
Also, Challenges like rising cost and reduced revenue, poor power supply, restrictive economic policies, foreign exchange hike, high cost of production, insecurity, high inflation rate have drastically reduced the number of MSMEs which were over 41million in 2017 and now ar about 35million in the just last year 2022.
The data from the bureau of labor statistics isn't encouraging at all, as it shows that approximately 20percent of new businesses faile during the first two years of operation, 45percent during the first five years and 65percent during the first ten years, while only 25percent makes it to 15 years or more.
In Nigeria, MSMEs account for 48percent of the Gross Domestic Product, (GDP), 96percent of businesses, 84percent of employment in the the country, according to a pricewaterhousecoopers report, and also the three CCCs which are concept, capability and capital. So it's worthwhile to make sure that before engaging in any business that you make sure you have the basic concept, capability before investing your capital.
As a matter of fact and emergency, beyond the rhetorics, there are practical ways government can create the right environment for businesses to thrive increase, the ease of doing business, eliminate multiple taxations of MSMEs, encourage public-private partnerships, improve power supply, tackle the issue of foreign exchange hike, because with the rate of inflation in the country many businesses can't survive.
The government and other necessary authority have to take measures to save the country before it's too late, and the time is now especially as we prepare to elect another president in less than 40 days from now that will take the baton of leadership from President Buhari.
Umar Isa is a business writer and analyst. He writes from Kano and can be reached via issihbaba@gmail.com
What Axe Does Governor Yahaya Bello Has To Grind With The Ohinoyi?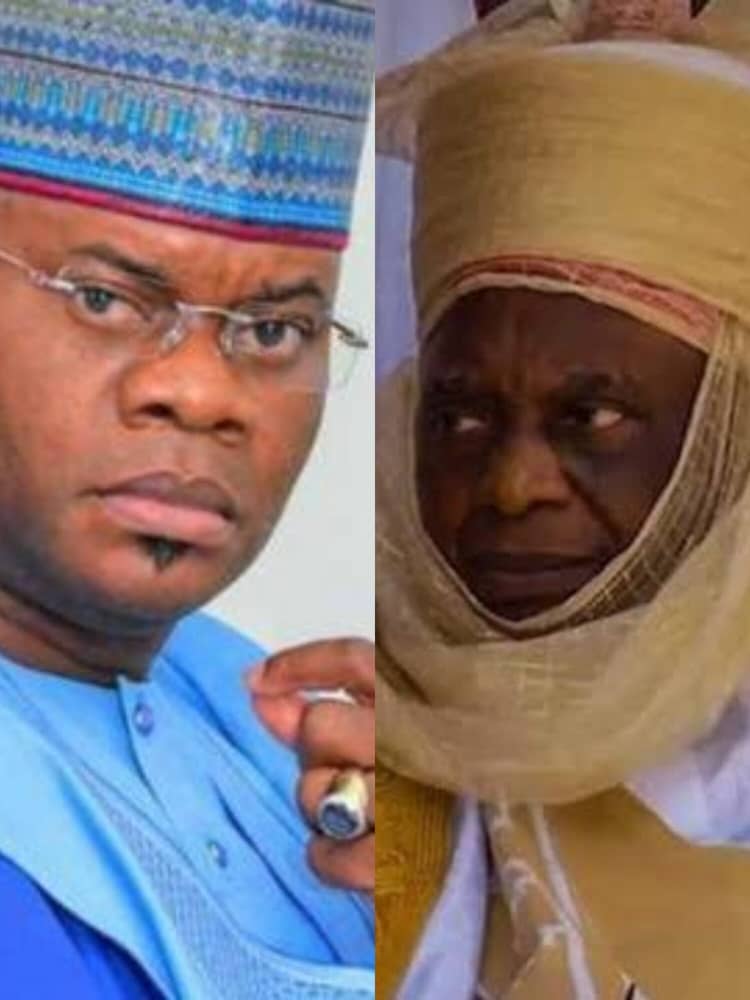 By Ozumi Abdul
I read in bathed breath the query letter issued by the Kogi state government to the paramount ruler of Ebira Kingdom, The Ohinoyi of Ebiraland, Dr Ibrahim Ado dated 5th January 2023, wherein the revered and venerated traditional ruler was indicted and inculpated for his failure to come out of his Azad Palace to welcome President Muhammadu Buhari during his last year December's visit to Okene to commission the legacy projects of Governor Yahaya Bello's led administration in the place, particularly the newly built Okene Reference Hospital and the refurbished official Ohinoyi palace.
Therein in the query letter signed by the state's Director of Chieftaincy Affairs, Enimola Eniola, the Ohinoyi was shotgunned and impelled to reply to it within the 48 hours from the day it was issued, being on the 5th January, 2023.
As a concerned and full fledged son of the soil, I became seriously concerned, perturbed and disturbed, hoping for the very best way these two illustrious sons of Ebiraland can diplomatically meander through the egoistic duels that has subtly been marring their relationship since the coming on board of this Kogi state's government.
I fervently prayed for the abatement of the seeming gloom of doom that is looming large, if the relationship between the Ohinoyi and the governor gets deteriorated, and breaks down beyond repairs.
God forbid, I dreaded, and still dreading the unfortunate Kogi version of Ganduje versus Sanusi debacles and faceoffs in Kano state, the one that led to Sanusi Lamido Sanusi || being deposed as the 14th Emir of the ancient city of Kano, by the Abdullahi Ganduje led Kano state government.
I dread the fact that the relative peace Ebiraland has been enjoying since the coming on board of the Yahaya Bello's led administration might soon be stymied and once again shrouded in the tumultuous state of yester years, when in Ebiraland life was "Nasty, Brutish, and Short": Yes, that you can't take that away from this Yahaya Bello's administration in Kogi state, because his administration stemmed the tides everything insecurity in not just the Kogi Central alone, but the entirety of the state; he came and restore parity and sanity in the state that was hitherto ravaged by the activities of different cells of gun-trotting and gun-fighting non state actors.
Worryingly though, one thing that is, and will surely be of great concern to every Ebira son and daughter, is the umpteenth running subtle battles between the Ohinoyi and the governor; the battles rumours have it in some quarters that are more of "patriarchally historical" than egoistical; because one will surely be mystified to know that the Ohinoyi can be served a query letter for his failure to come out of his palace to welcome President Buhari during his visit to Okene, without a prior official letter noticing him of the president's purported visit to his domain from the state government, coupled with the fact that bomb went off right in front of his palace on the scheduled day of the President's visit, where about four people lost their lives, as well as the destruction of the barricading fence of his Azad palace.
In other northern states for instance, particularly the core northern states like Kano and Zaria Emirates, where reverence and veneration for their paramount rulers (Emirs) are given unequal premium, whenever a president goes visiting to their (the Emirs) domains, he is usually led by the governors of the states to their palaces, where he (president)pays homages to them; then proceed together to the venue(s) of the event(s) in which purpose(s) the president goes to the state. Then, why is ours different and have become embarrassing subject of discourses in both conventional and social media?
Why is Governor Yahaya Bello exuberantly dancing to the sound of the destructive drums of sycophantic naysayers who don't mean well for him and his government? Why is he being lulled by the metaphoric lullaby and mendacity of power, power that is only transiently tenure-bound; believing he has an axe or axes to grind with the Ohinoyi, a nonagenarian at that who is old enough to be his grandfather?
Governor Yahaya needs to halt these dances that may hurt and haunt him even after the expiration of his tenure as a governor. He needs to thread with caution so that he won't walk the tight rope of life after the conclusion of his tenure as a governor.
The fact that the Ohinoyi responded to the query, though days after the 48 hours the Kogi government impelled him to answer the query, with sheer wisdom, maturity and equanimity does not necessarily mean that the nonagenarian is overtly contended with being maligned and contemned by the state government in such a ridiculous and ludicrous manner.
A proverb in my native Ebira parlance has it that when a dog is on the cusp of public-glare disgrace, he will be all of sudden be inflicted with sores right at the back of its head, and out of the reach of the leaking of its tongue, because leaking the sore will endear the sores' quick healing. May Governor Yahaya Bello never be such proverbial dog.
Ozumi Abdul is a staff Columnist in Arewa Trust.
He can be reached via Abdulozumi83@gmail.com